I
f I had $1,000 to spare, what would I do with it?
I would probably replace the broken TV and blender. Truthfully speaking, I don't really miss it for now but that's the only thing(s) that I could think of which needs replacing.
Mind is complex. It often wanders into the unrealistic realms and we begin to crave for things that usually is a want rather than a need.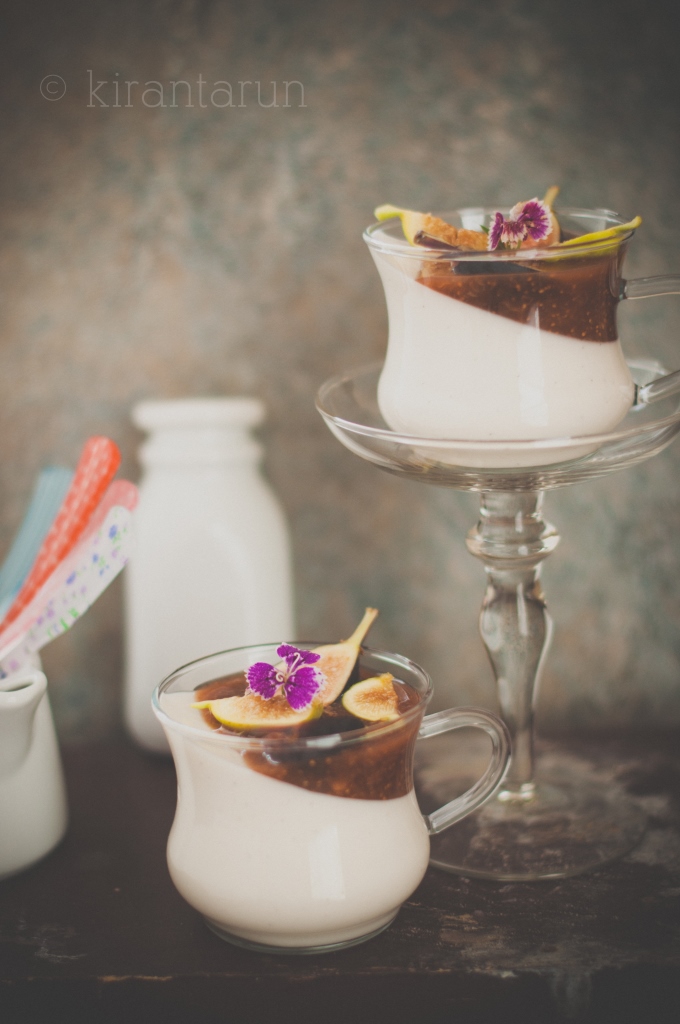 I'm pretty sure we need a blender for now. But I'd throw in a need if it gets me to my real objective: wanting the freshest ocean-kissed coconuts.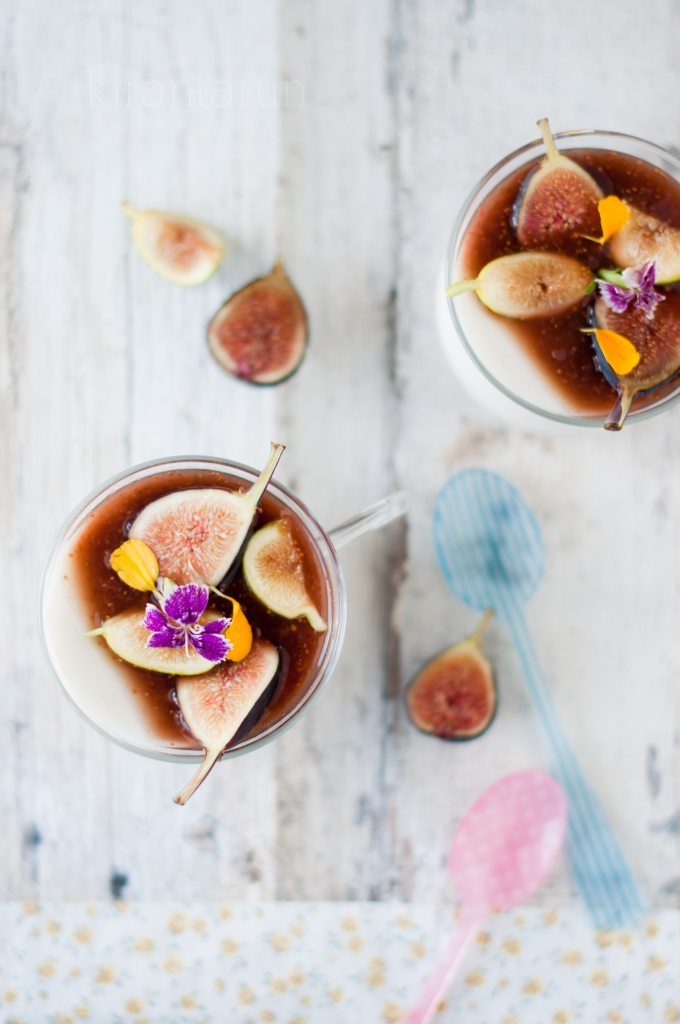 Oh dear, I'd love to think I live and breathe coconut.
Life without coconut is literally unimaginable. Curries without coconut is not nearly as delectable.
And then, there's coconut water. Not boxed but the real deal. Picking out fresh coconut and hacking atop to get into its white meaty flesh and nectar. There can't be better reasons to WANT more fresh and authentic coconuts in our life.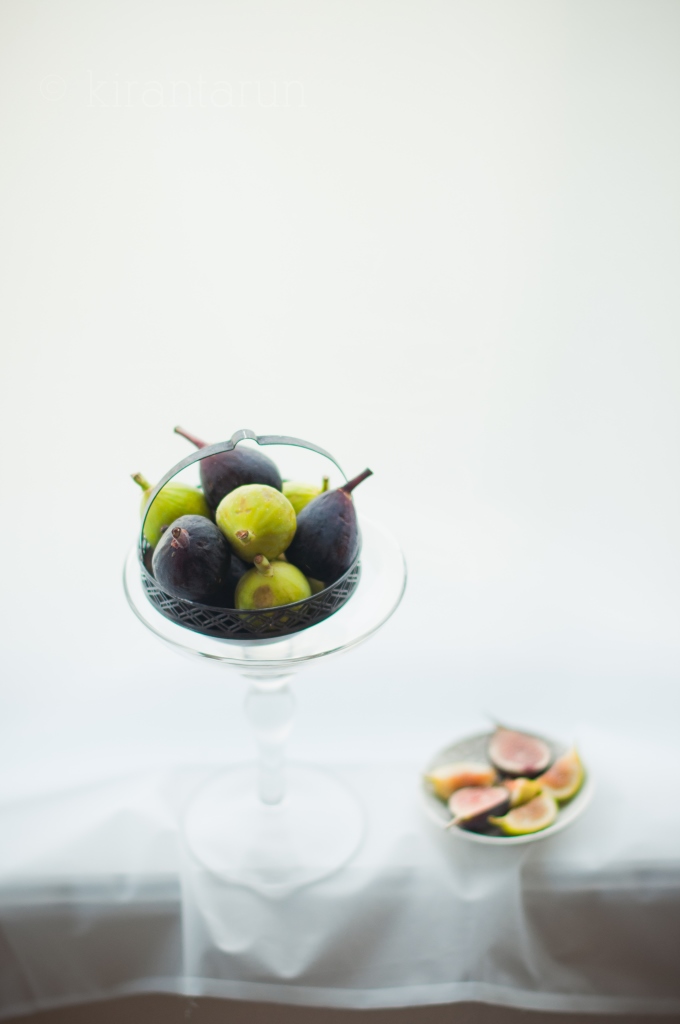 Print This Recipe
Ingredients:
1 can (400ml/13.5 fl oz) thick coconut milk
2 tbsp sugar
1/2 vanilla bean, slited & seeds scraped
1 envelope (2 tsp) powdered gelatin
4 tbsp water
1 tbsp coconut rum
Compote:
8 fresh figs, quartered
1 tbsp aged balsamic vinegar
1/4 cup water
Directions:
Add coconut milk, sugar and slitted vanilla bean into a non-stick saucepan. Gently heat coconut milk until warm. Do not simmer or boil.
In a small bowl, stir powdered gelatin and water. Add this mixture into warm coconut milk. Stir to smoothen gelatin paste and continue to warm milk for 10 more minutes or until mixture begins to thicken.
Remove panna cotta from heat and gently cool before adding coconut rum. Strain thickened concoction through a fine mesh strainer before spooning into fancy dessert glasses. Refrigerate coconut panna cotta for at least 2 hours.
While panna cotta chills, prepare fig compote by adding all the ingredients into a small non-stick saucepan. Gently simmer on medium low heat. Using a wooden spoon, stir to soften, mash and thicken fresh fig compote. Remove compote to lightly cool before serving it atop chilled panna cotta. Enjoy!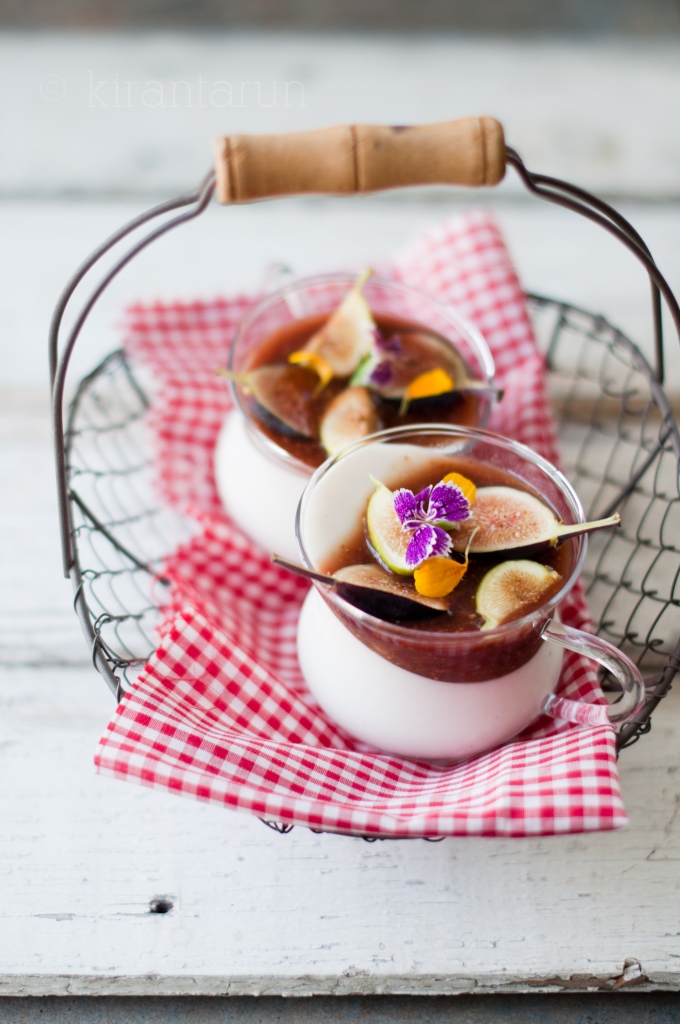 Have a great weekend, friends. Take this time to prioritize a need and occasionally fulfilling what you want.
If you had $1,000 to spare, what would you do with it? Just don't waste it all on coconuts 😉