H
ello!!! And Happy Election Day, USA.
If you haven't vote or still undecided — we hope you get a chance to do it today. Every vote counts and you should definitely exercise your right to vote in this democracy.
I wish we could vote here. Fingers crossed for the next election 😉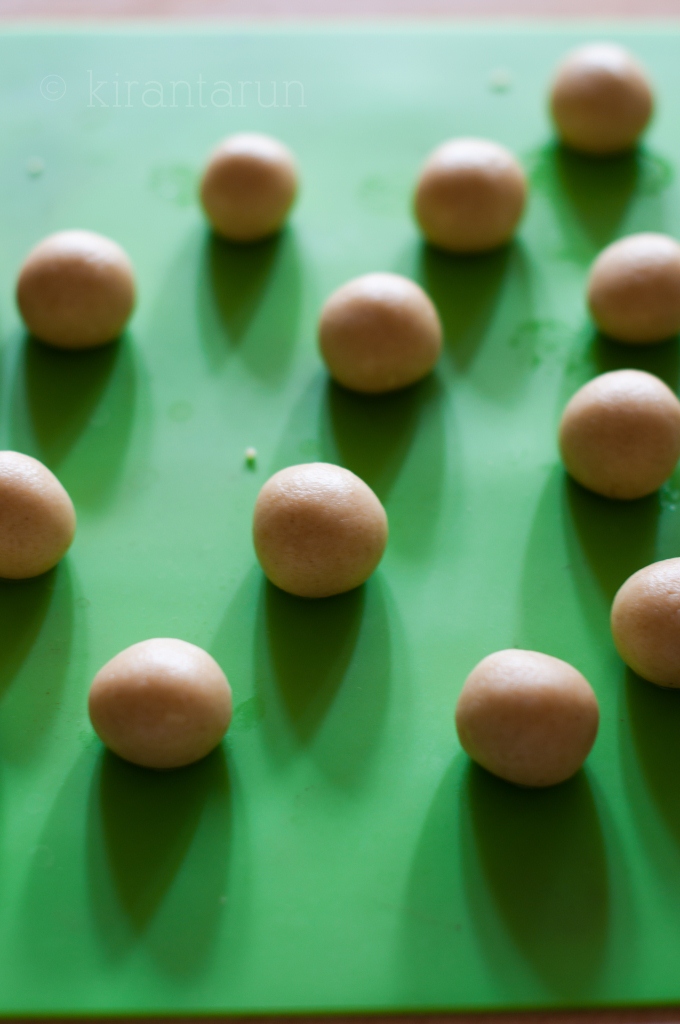 Enough of political coverage. You can get the dose from TV.
Instead, let's talk about names.
We grew up in a family where having a nickname was common. My siblings had it, but not me. I've always been known as "Kiran" in the family.
I'm OK with that.
You should know some of the names my siblings had while growing up. It's definitely chuckle worthy 😉
But I'm not a sister who air's her siblings dirty laundry on her blog. Nope. I'm not classy like that.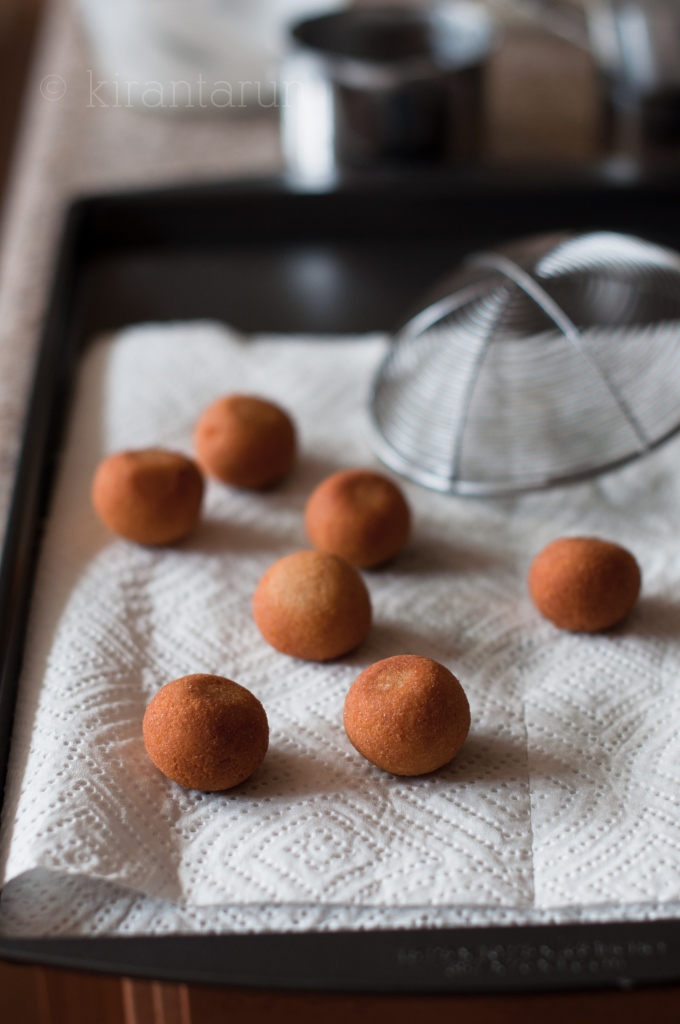 But not having a nickname can be tricky too. Especially when we arrived in US.
Suddenly my name is literally slandered. I've been call a different version/slang/pronunciation of my name.
I'm OKAY with it. I've made my peace.
But if you just can't pronounce my name, don't further slander it with a wrong spelling 😉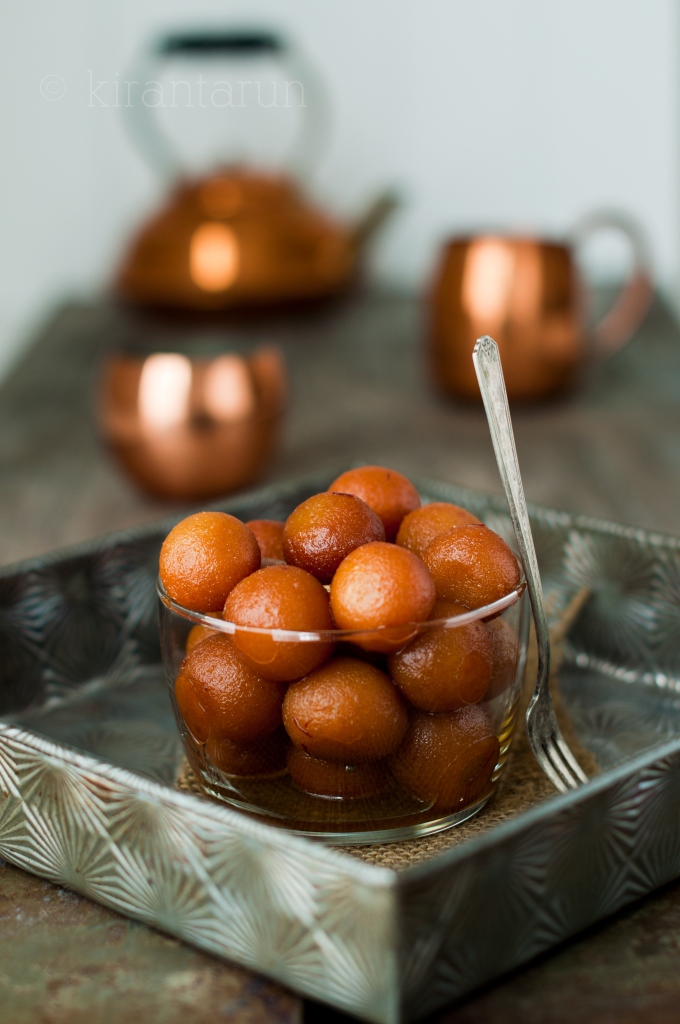 Let me give you an example. I love my dose of Starbucks every now and then. And I usually just give my initials to my name whenever requested.
K.
Sounds simple enough, right?
Nope.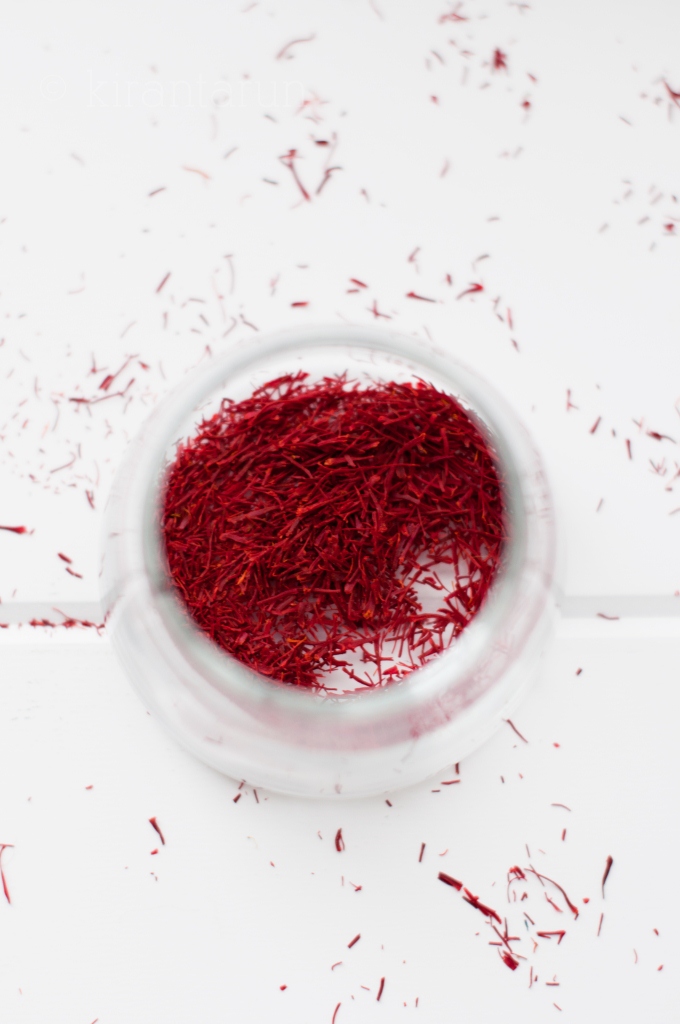 I've been from K, to Kay which is understandable.
But what about Kate? How do you explain that? 😀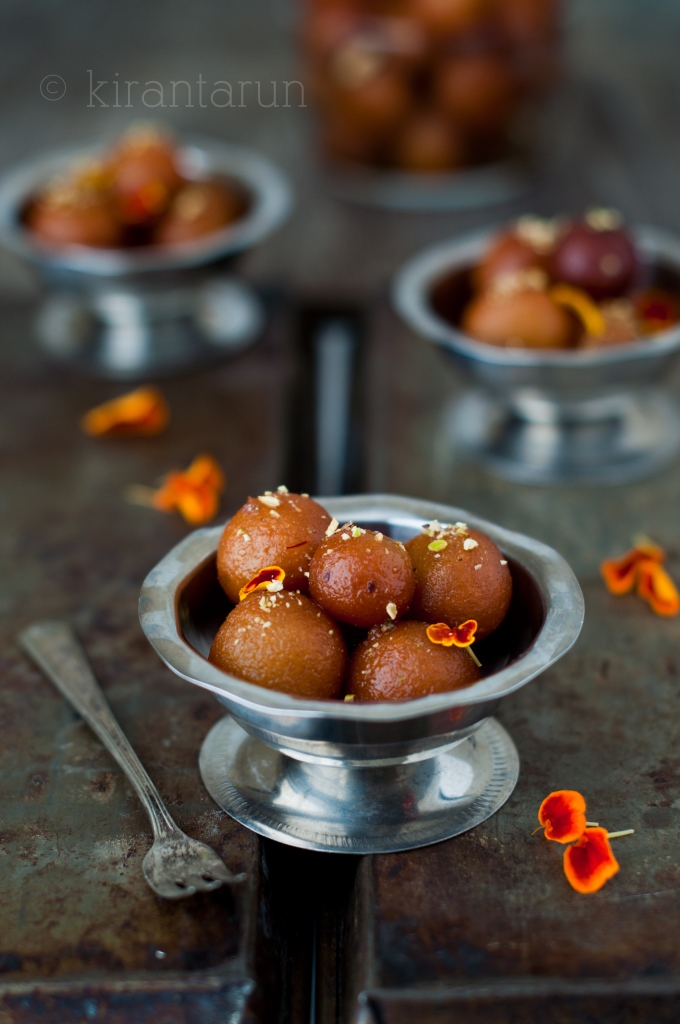 You should hear the pronunciation of the Husband's name. It's mind boggling and funny all at the same time.
While we ponder on our names and how we are dealing with the pronunciations, let's eat. And celebrate our right to vote, wherever it may be.
These jamuns are an Indian version of doughnuts. Dare I say, it's better? 😉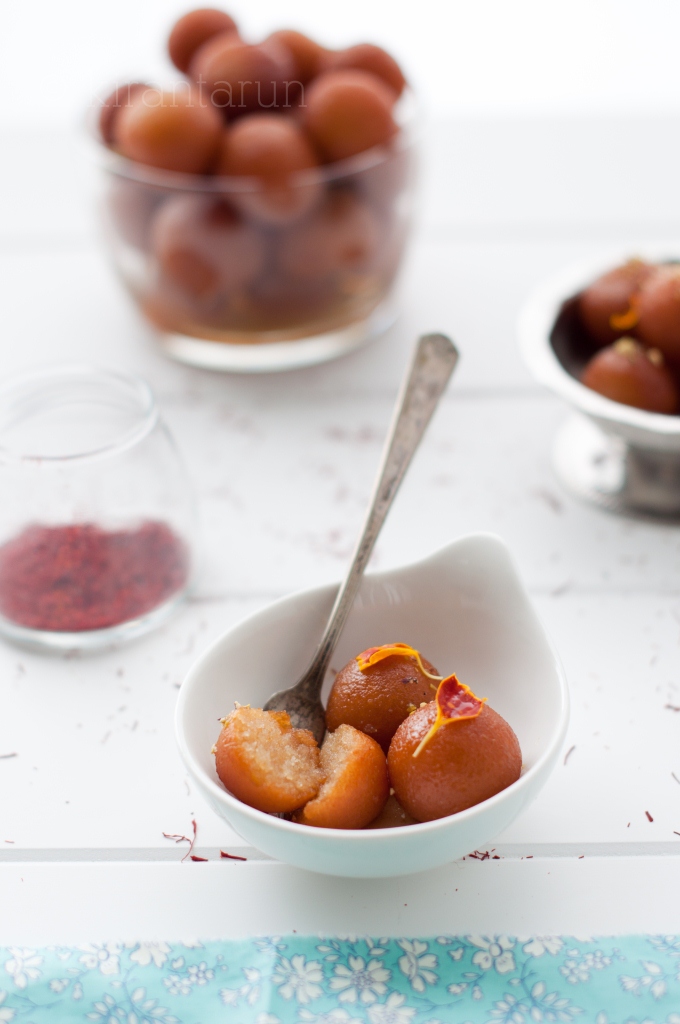 Print This Recipe
Makes about 44 to 48 jamuns
Ingredients:
Spiced simple syrup
1.5 cups sugar
1+1/4 cup water
3 to 4 cardamom pods, crushed
1/2 tsp rose water
a few strands of saffron
Jamuns
2 cups khowa/khoya/milk powder
1 cup whole wheat pastry flour
pinch of salt
1 cup thick coconut cream
50/50 ratio of vegetable oil and ghee for frying
Directions:
In a saucepan, add water and sugar to make simple syrup. Heat the pan on medium. Stir until sugars completely dissolves and syrup gently simmers.
Cook it until syrup slightly begins to thicken. Keep syrup on the lowest heat setting on the stove so that it remains hot. Stir in cardamom pods, rose water and saffron threads.
In a medium bowl, combine milk powder, whole wheat pastry and pinch of salt. Add in coconut cream and mix everything until combined into a soft dough. You want a dough that is soft and moist. If it's too dry, add in more coconut cream.
Meanwhile, heat a heavy bottomed nonstick saucepan on medium. Add enough vegetable oil and ghee for deep frying jamuns.
While oil heats, divide dough into equal portions, roughly the size of an average small coin. It might be too small, but while deep frying and soaking in simple syrup, the jamuns tend to expand.
Roll dough between palms and apply gentle pressure till the small dough balls are smoothly rounded. Make as many to keep ready for deep frying.
Dough balls should appear smooth and without cracks. If it's too dry, add a little more coconut cream in the dough.
Turn down the heat on deep frying to low. Add a few dough balls at a time to avoid over-crowding.
Dough balls would be afloat after a few seconds of frying. Using a strainer, move around the dough balls to lightly brown and cook all sides.
If dough balls browned too quickly, the oil is too hot. Lower the heat and redo the rest of dough balls.
Remove jamuns to drain on paper towels for 5 minutes. Then transfer it into hot simple syrup to soak for an hour.
Continue frying all dough balls until done. Rotate soaked jamuns with jamuns that are awaiting to be soaked.
Serve jamuns with drizzles of simple syrup, garnish with chopped pistachios and edible flowers.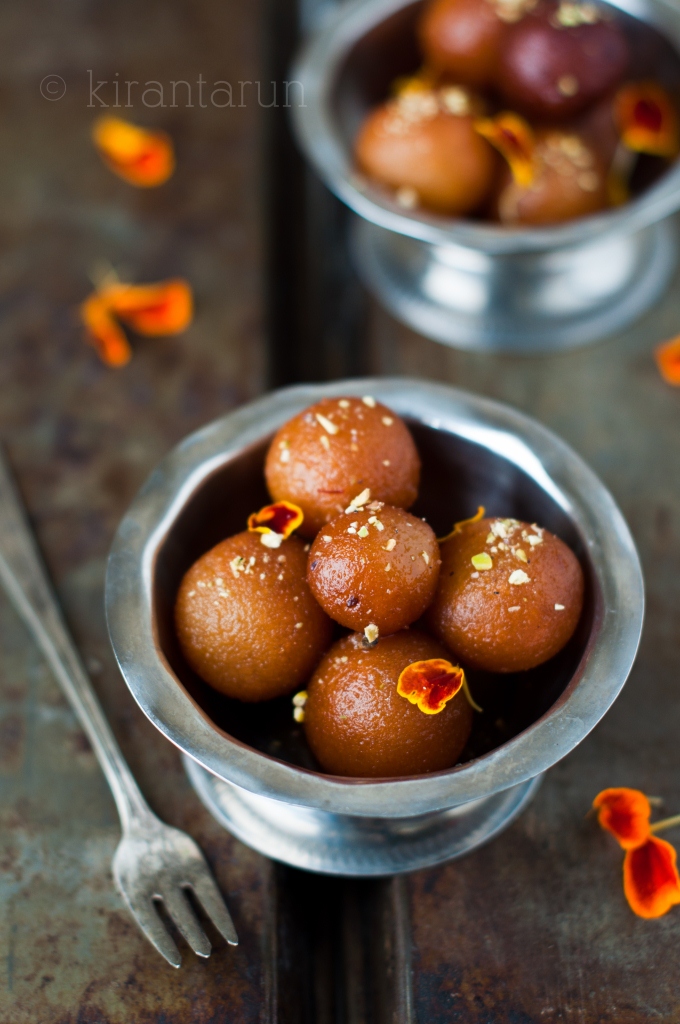 Moral of the story is:
Call me K, or Kay. I'd still be the same. And Happy Voting, America!!
Also,  a very Happy Diwali to those who are celebrating the festival of lights this year.
Do you have a nickname while growing up? Has it been butchered before? 😀