S
omething is definitely up in the air because I'm adding chocolate into everything! I don't bake as often as I would like, but baking something as dainty as madeleines makes my day.
Who wouldn't want to cozy up after a long day, with a dainty cup of tea and a few bites of madeleines?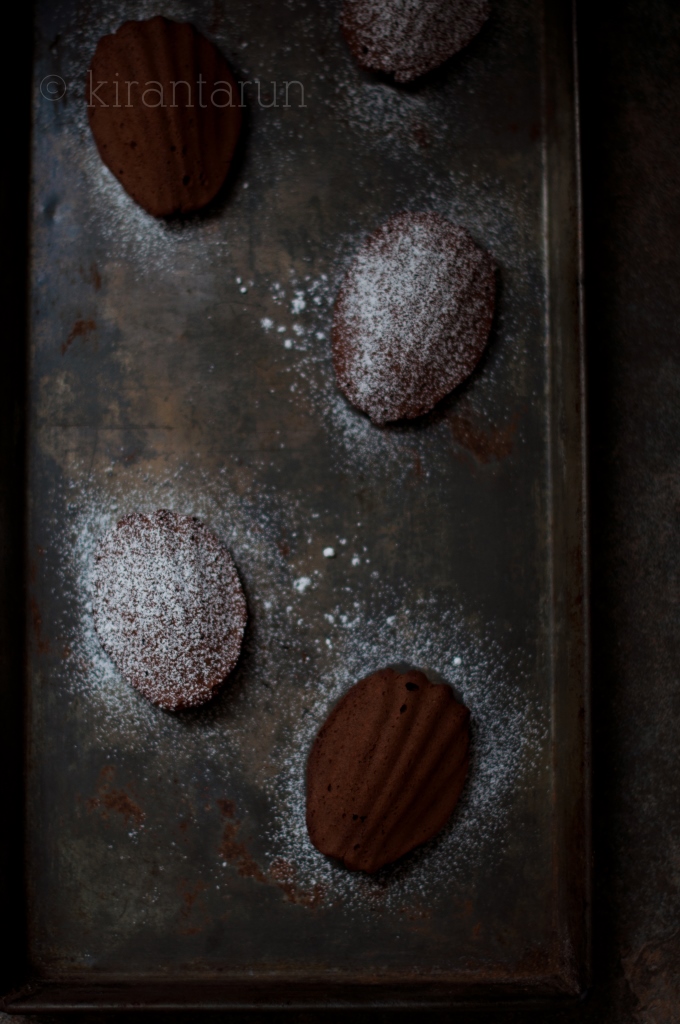 Scouring for tea room's at a new city is a necessity with all the travels we do. Because a girl just needs to have an afternoon tea, in the daintiest way possible.
Dressing up, sipping hot tea with a pinky up (mandatory!) and biting into delicious English desserts. Often, desperate measures involves swapping tea with coffee. You can't always have it your way, can you? 😉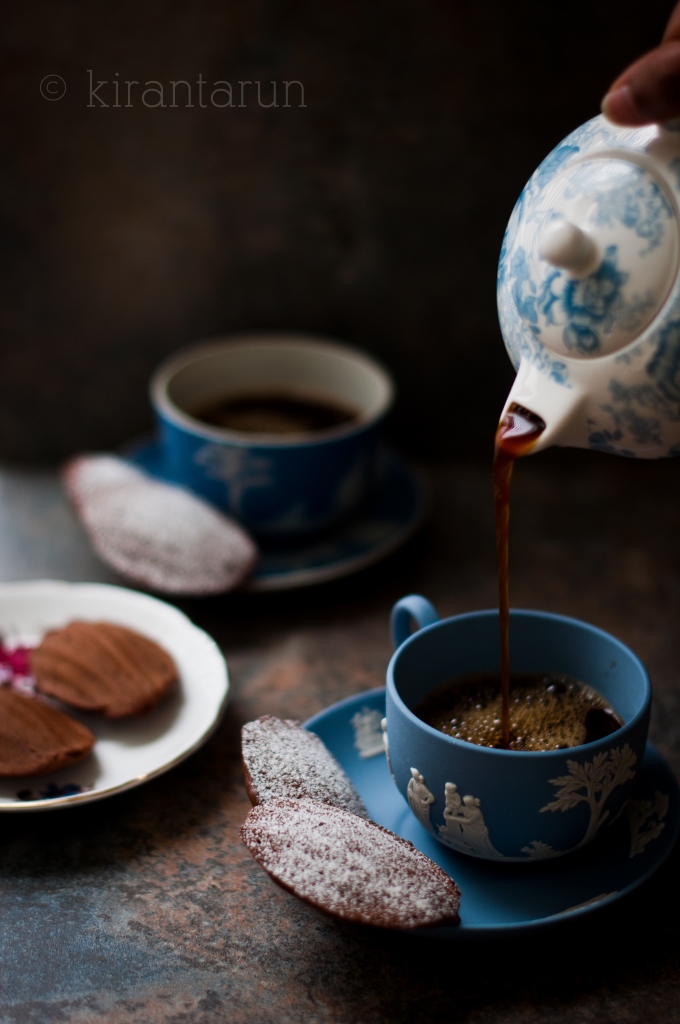 Afternoon tea's are a common ritual in Malaysia. The only difference is in addressing it. We address it as "hi-tea".
Don't ask me why. Because I wouldn't know the answer since I'd rather get busy, indulging.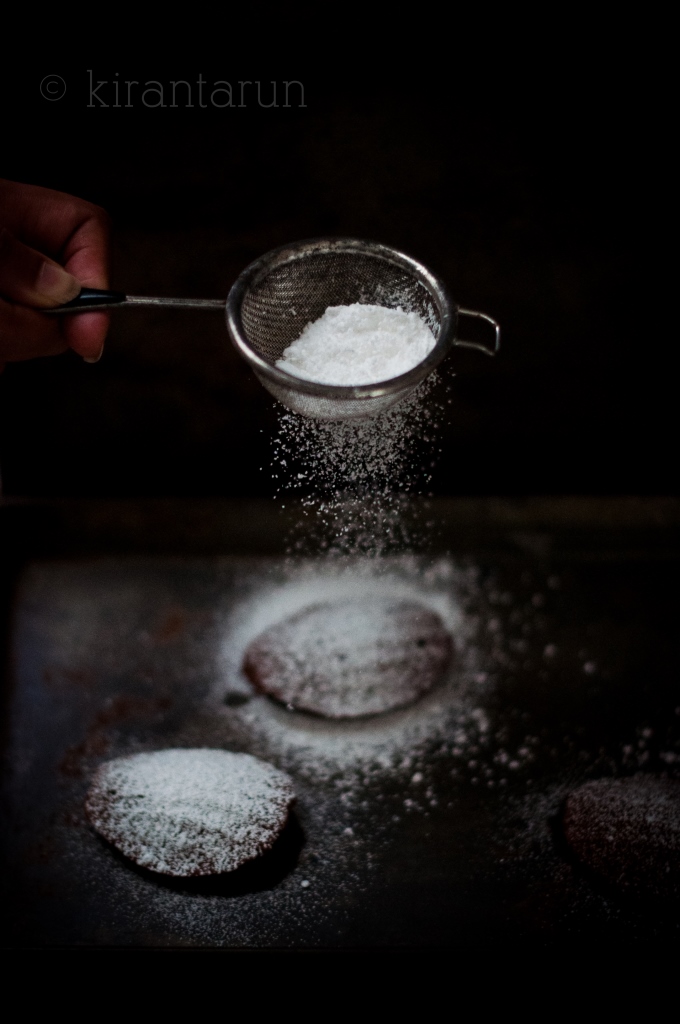 Print This Recipe
Makes 20 madeleines
Ingredients:
1/2 cup of butter (1 stick), melted & cooled
1/2 cup sugar
3 eggs
1 tsp vanilla extract
1/2 cup whole wheat pastry flour
1/3 cup cocoa powder
1 tsp instant espresso powder
1 tsp baking powder
pinch of salt
Directions:
Preheat oven to 375F. Grease madeleine pan. Set aside.
In a stand mixer, beat melted butter and sugar on medium speed.
Gradually add 3 eggs and continue beating until liquid is pale and ribbony. It would take about 1 minute.
Drizzle in vanilla extract and beat to incorporate.
Sift all the dry ingredients and with the mixer on low, gradually add dry ingredients to incorporate into wet ingredients.
Remove bowl from stand mixer. With a spatula, scrape batter from the sides and mix in.
With a spoon, evenly fill batter into madeleine pan. Do not fill to the top.
Bake madeleines for 10 minutes.
Remove pan from oven and cool madeleines in the pan for 5 minutes, before removing to cool on cooling rack.
Dust madeleines with confectioner sugar and serve it up with tea or coffee.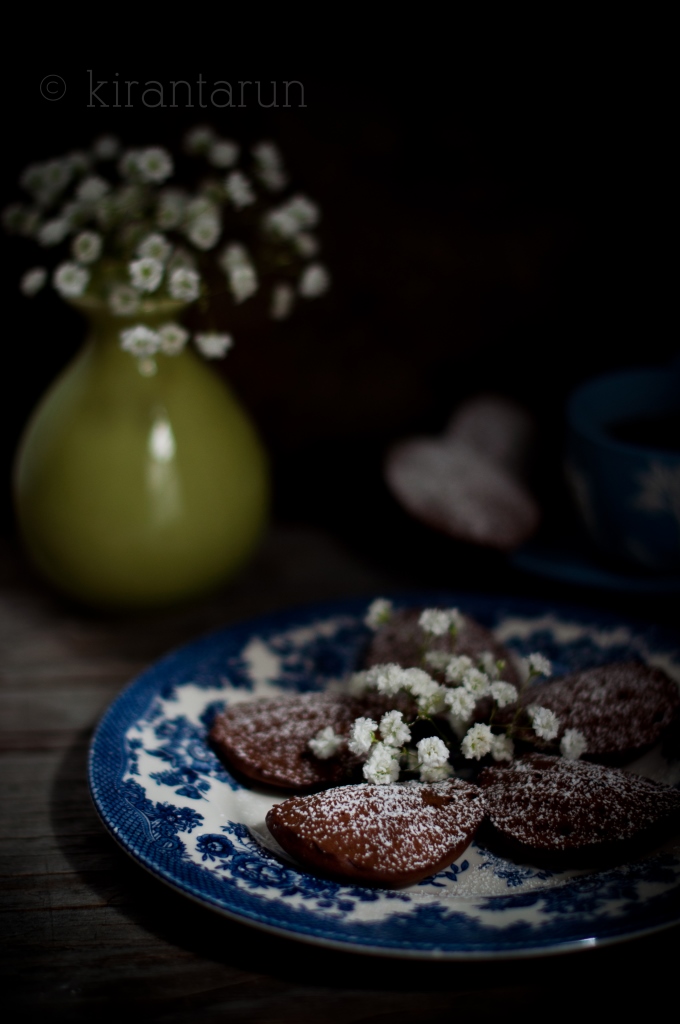 Have a great week, my friends. Try entertaining your friends for an afternoon tea room session with a tea set and cocoa madeleines. Its fun and affordable doing it yourself 🙂
What is your favorite way of enjoying tea or coffee?