HAPPY FRIDAY!!!
W
e had a 5 pound bag of grapefruits staring at us for days. That usually happens only when produce are on huge sale and we kinda go amok to store as though as the world would suddenly be deprived of grapefruits.
At least, BJ's went deprived of one huge bag, thanks to me.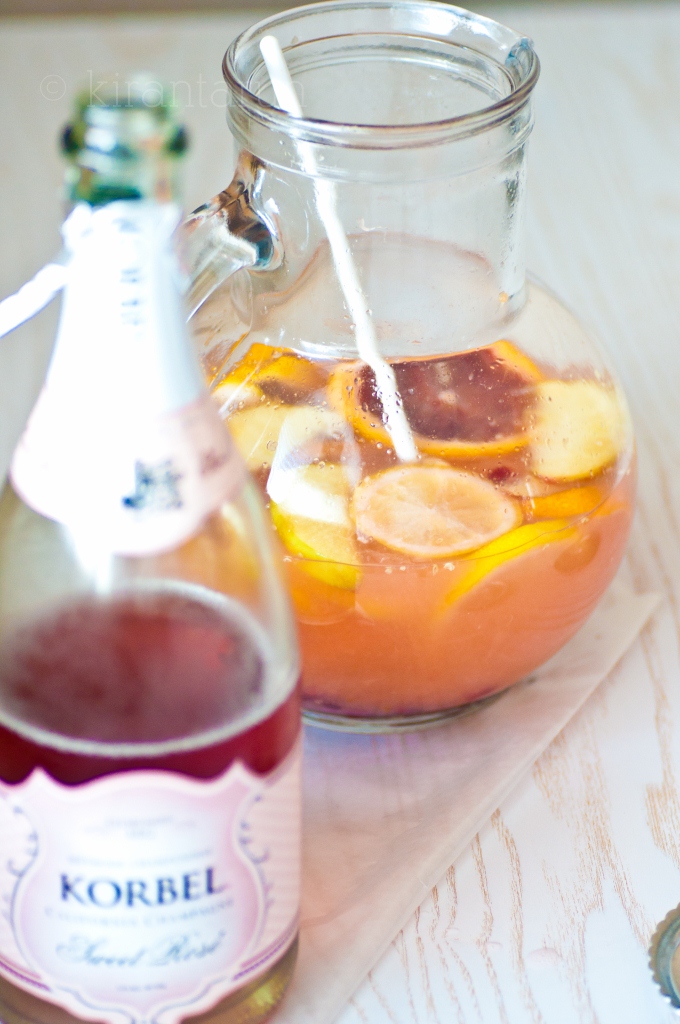 Naturally I used whatever citruses I could lay my hands on and made sangria. Not only it's good for you after a long, heavy and dreading cold — there should NEVER be any excuses to enjoy Sangria. Ever.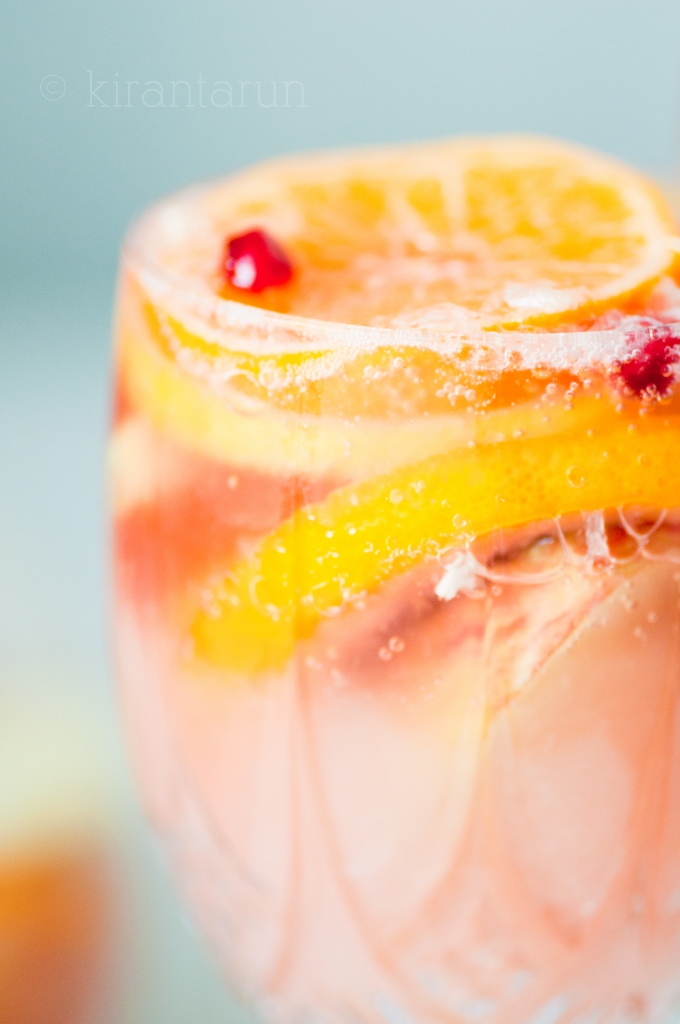 Mmmm…. Perfect sips to ease into a relaxing weekend. Now go make some and thank me later.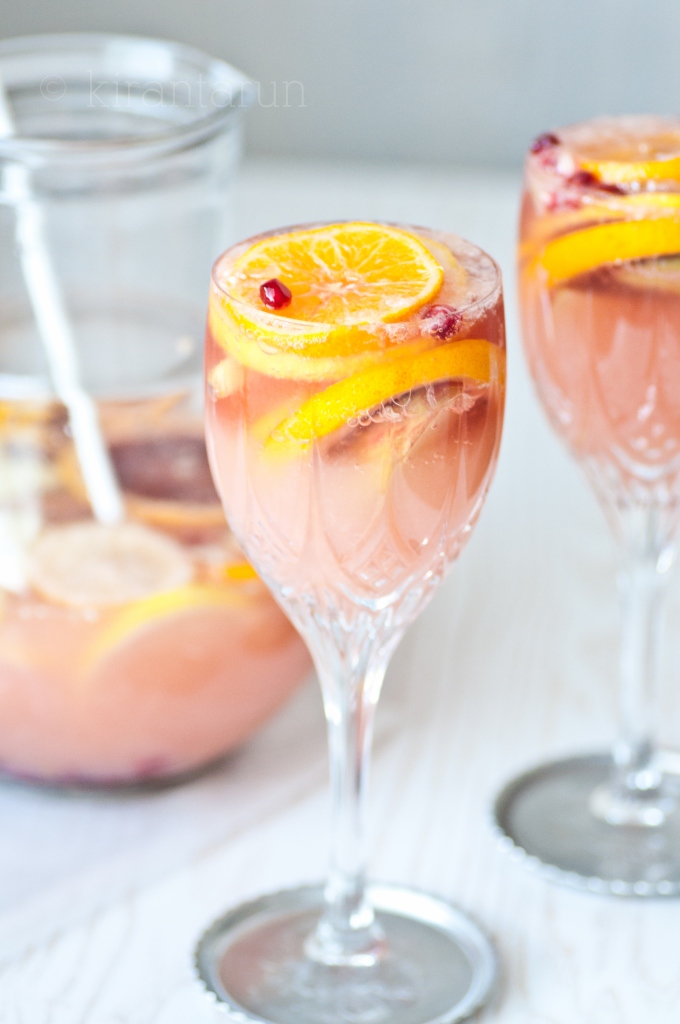 Print This Recipe
Ingredients:
4 cups freshly squeezed grapefruit juice
1 cup ginger ale
1 lemon, thinly sliced
1 blood orange, thinly sliced
3 clementines, thinly sliced
1 honey crisp apple, thinly sliced
1/2 cup pomegranate arils
 1/4 cup sugar
1/3 cup water
pinch of salt
1 bottle of chilled champagne
Directions:
Prepare simple syrup by stirring sugar and water until sugar completely dissolves. Keep in refrigerator to chill while prepping other ingredients.
In a tall pitcher, add all fruits + grapefruit juice + salt + simple syrup and ginger ale . Chill in refrigerator for a few hours, preferably overnight.
To serve, add sangria in a fancy-schmancy glass and top it with bubbly champagne! Toast with your loved ones 🙂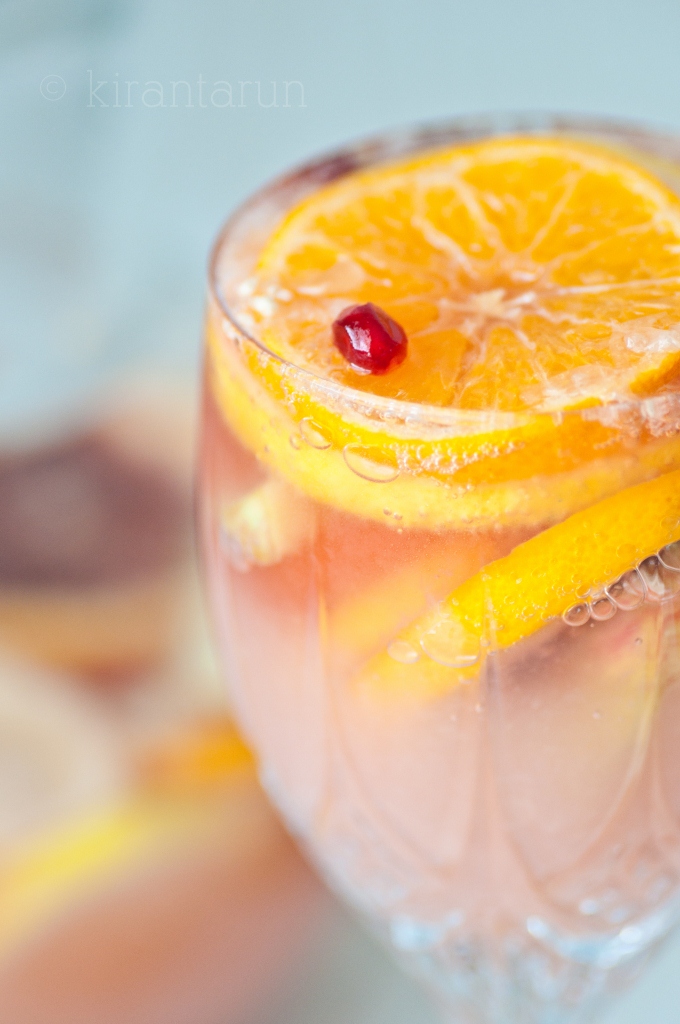 Begin Valentine's Day on a right foot — in this case, with the right toasts 😉
What is your favorite fancy-schmancy beverage?