I
feel like screaming at the top of my lung, declaring "Happy Spring" to each and everyone of you 😀
It's finally here and we can all breathe a sigh of relief. What better way to enjoy Spring by rummaging through a pile of kitchenware to uncover dusty popsicle mold that has been in hibernation for a few months now?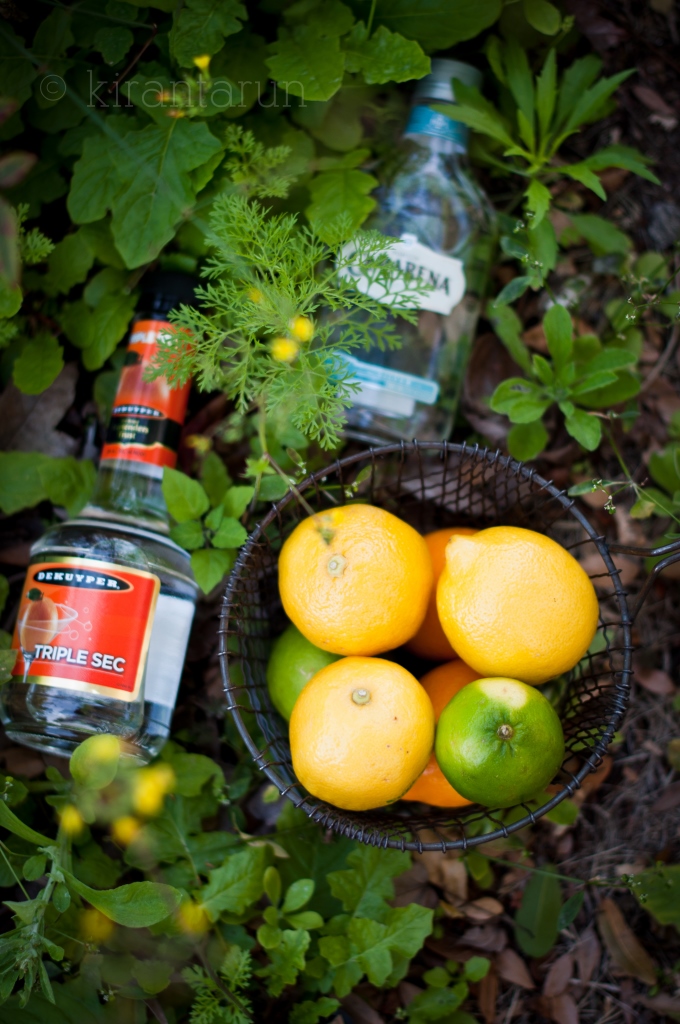 When life hands you lemons, limes and meyers, what do you do with it? Without a doubt, make margaritas of course.
And nudge it further by turning it into popsicles.
Just to shake things up — add edible spring flowers. Hey, it's never over the top when you add edible florals into beverages that eventually turns into popsicle.
Never.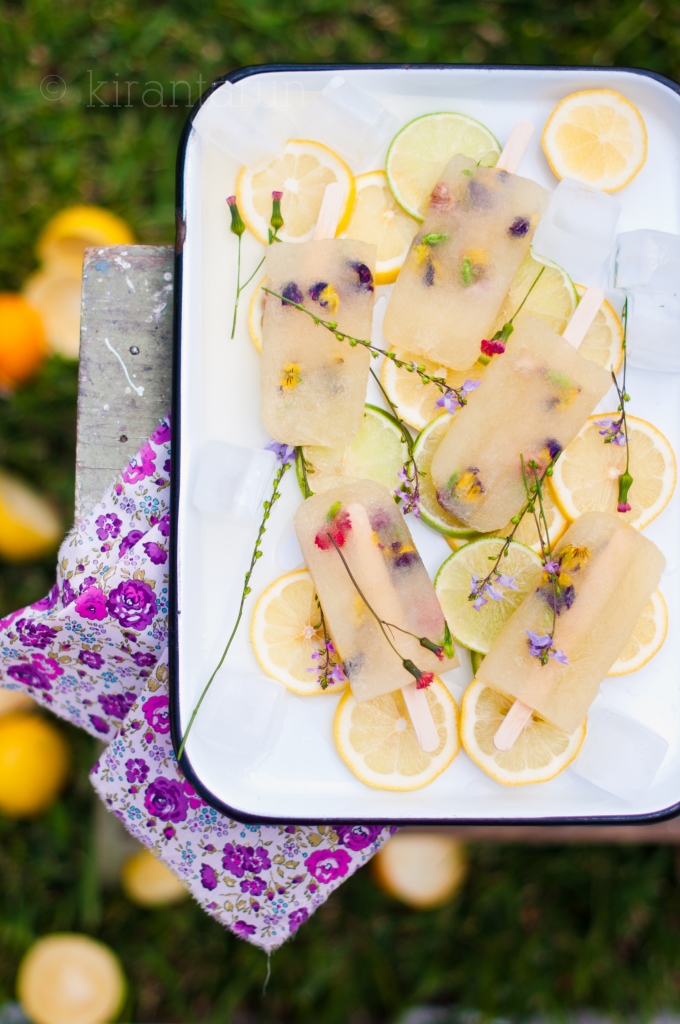 Get ready to pucker up because these popsicles are definitely packed with citrus. Also, it might be a good idea to skip driving after devouring.
Can't imagine taking the blame for any ticket, if you know what I mean 😉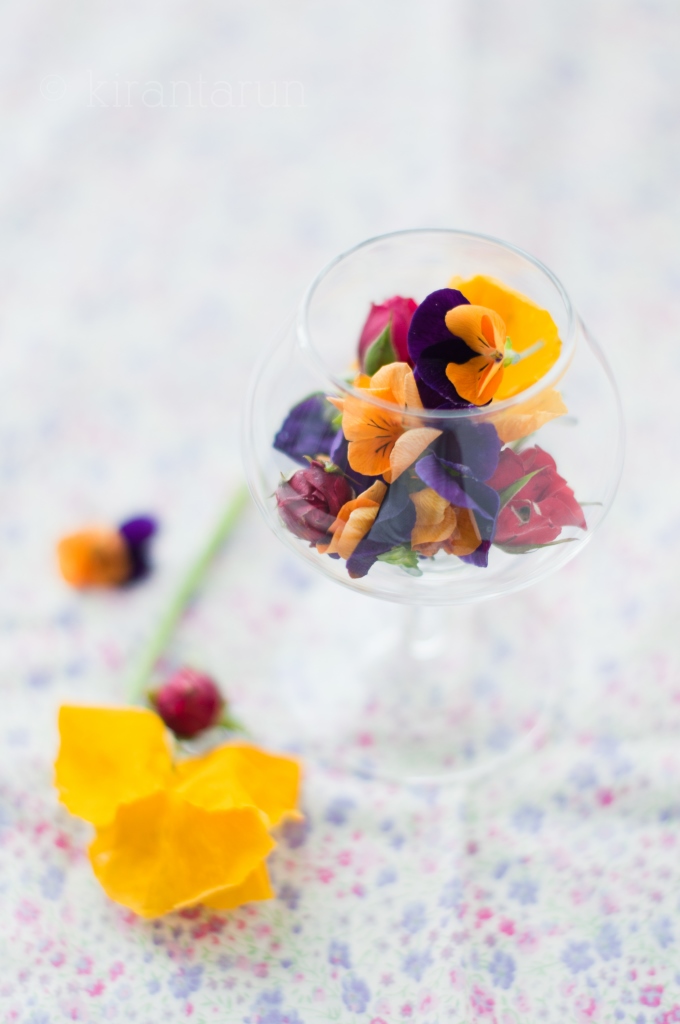 There's a number of occasion you can see yourself enjoying this fun and festive popsicle:
A bridal shower or bachelorette party
Spring wedding, or dare I say "bouquet" 😉
Replace the alcohol with some lemon-lime soda, and you can definitely serve this at a kid-friendly birthday party, or baby shower.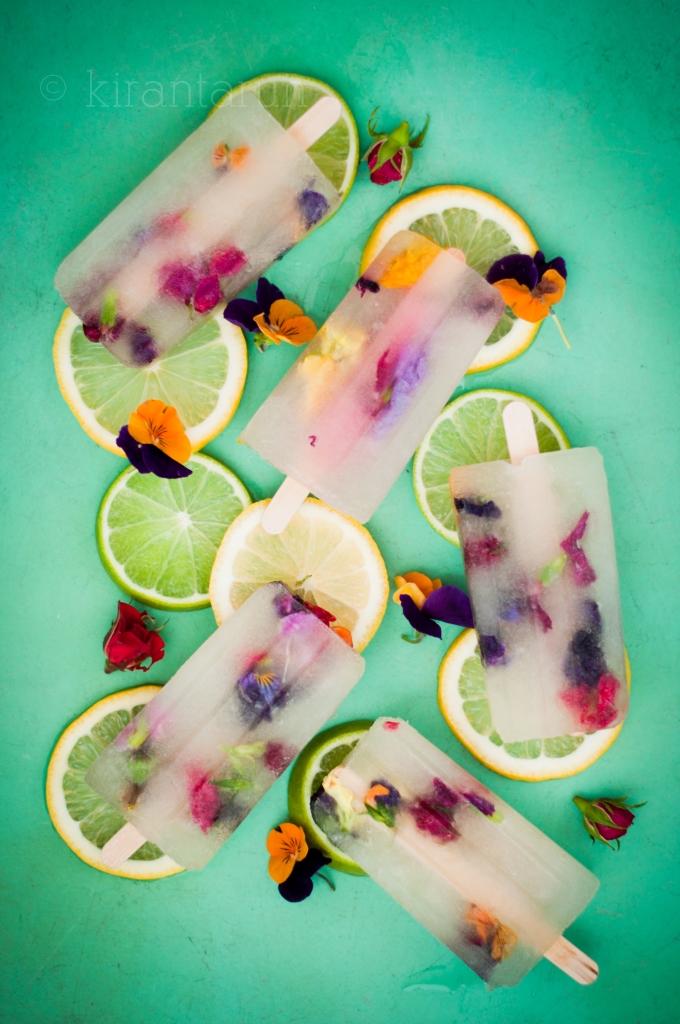 Or just make it this weekend for brunch… the possibilities are endless when it comes to Spring inspirations, margaritas and popsicles! Have fun with the flavor combos. I can see myself making an old childhood favorite: tamarind popsicles. Oh my.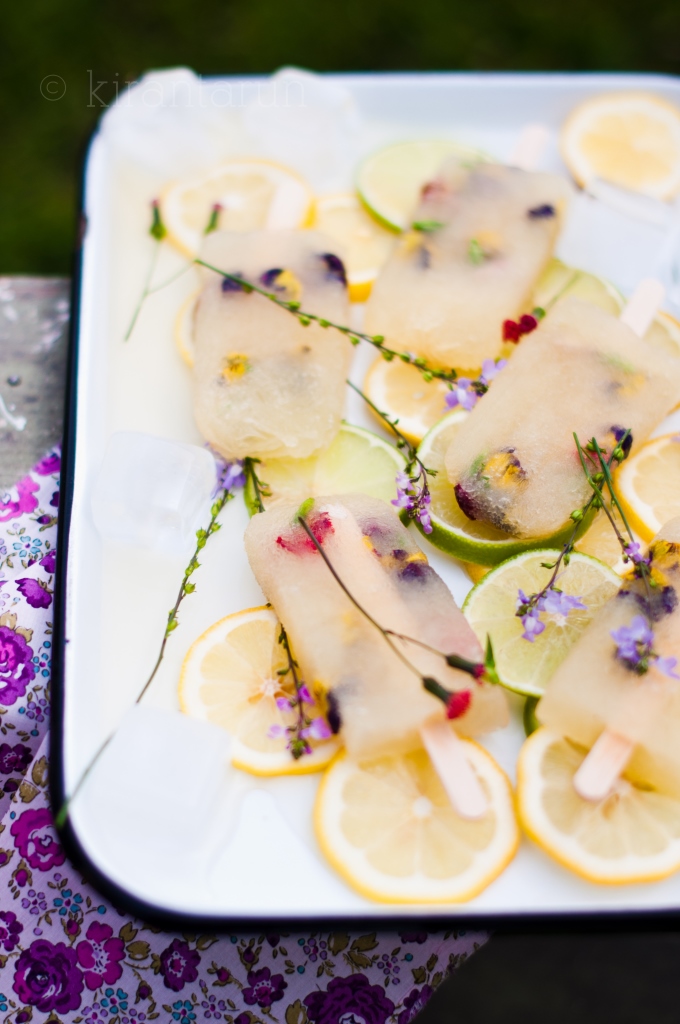 Print This Recipe
Ingredients:
1.5 cup citrus juice (a combination of lemon, limes & meyer lemons)
1/4 cup agave nectar or honey
1/2 tsp fine salt
1/2 cup tequila
1/3 cup triple sec
1 cup spring water
variety of organic edible flowers
Directions:
In a huge pitcher, stir all ingredients (except edible flowers) to combine.
Pour mixture into popsicle mold. Freeze for one hour to allow crystals to form to prevent edible flowers from floating.
Using a long kitchen tweezer, insert edible flowers into lightly crystallized (NOT FROZEN) popsicles. Return popsicles back into freezer to completely freeze.
Enjoy it while taking a walk under some sunshine. Don't forget to lather on some sunscreen 😉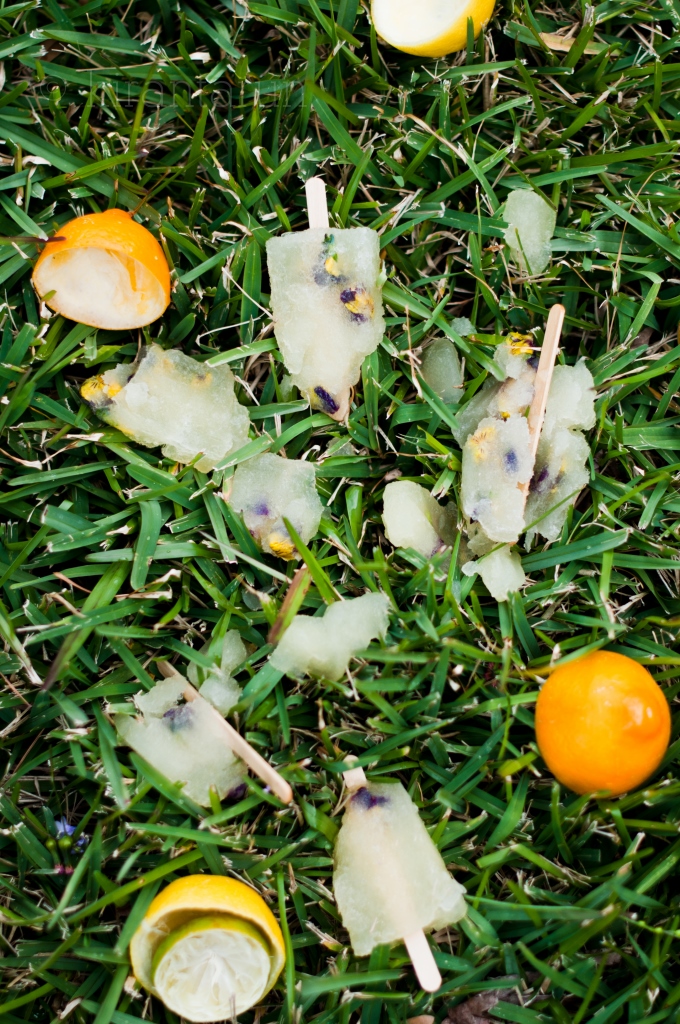 Oh the life of a food stylist that juggles as a recipe developer, cook, writer, photographer etc… I stumbled and knock a few of the popsicles off onto the ground.
Le sigh.
Best remedy is taking a few clicks and moving on with life. Off to enjoy what's left with the Husband. Let's see who gets a bigger chunk out of the deal 😉
What is your favorite popsicle flavors, growing up? Have you tried edible flowers?