H
i friends <3
It's been an ill start of 2012 for me. Was hit with cough, cold, fever, flu, sinus… you name it. Everything under the sun.
There were loads of tissues, medicines, soups and pain killers.
Lord mercy.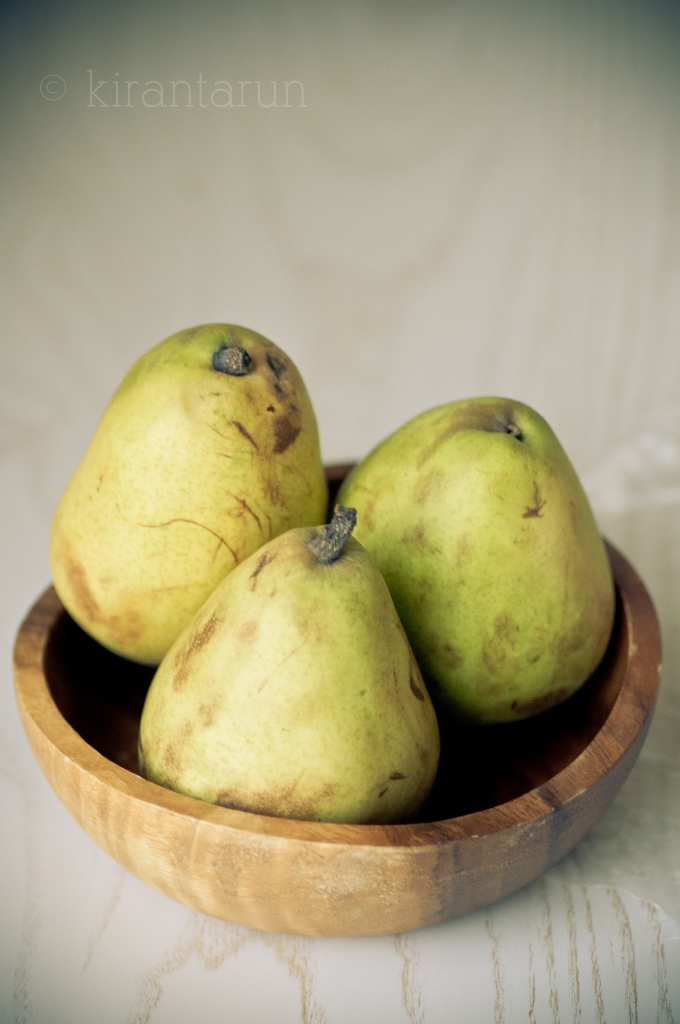 Meanwhile, the refrigerator had a fair share of produce — on the verge of rotting. Though the cold left me drained for days, I knew baking would instantenously cheer me up — and my innards from inhaling those fumes.
If you have a cold, start a fire… or in my case, bake up a storm.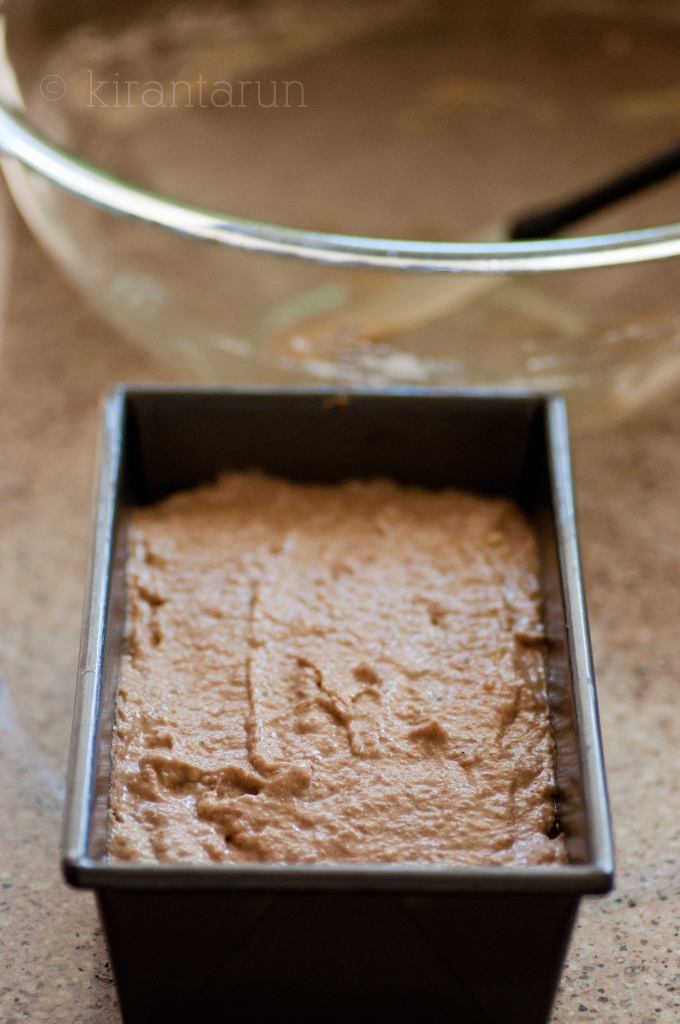 So I did what anyone would have done with a couple of fairly bruised pears — baked a loaf. It's better than being aloof.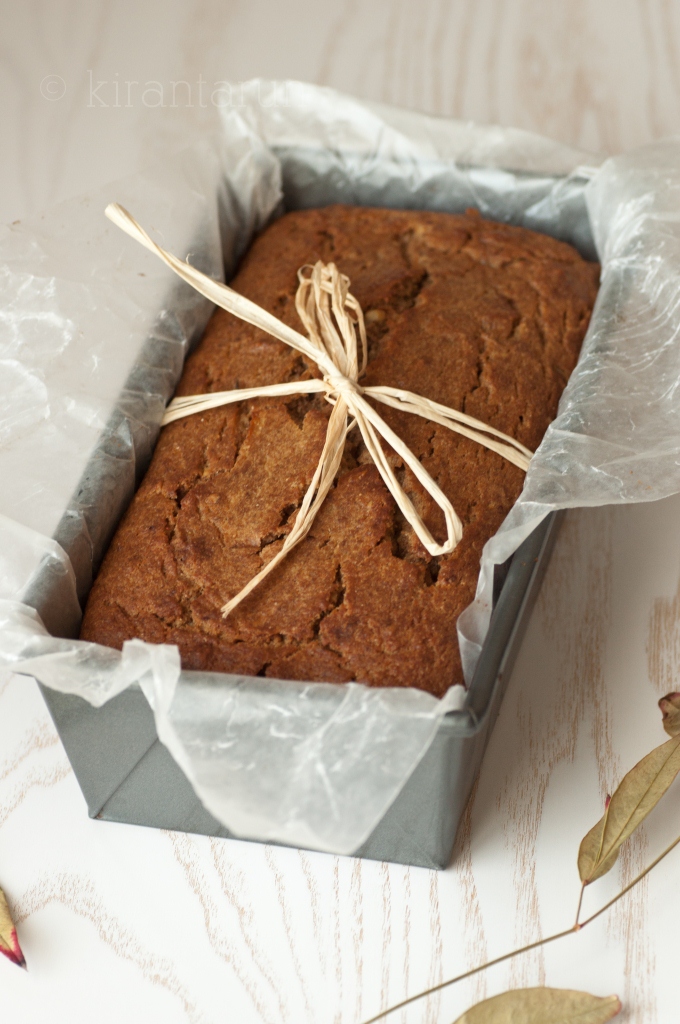 Admittedly, with cracks and slightly chewy edges, I love the rustic-ness of this loaf. After all, isn't winter poking fun at us this time of the year? Looks aren't as important as the taste. Especially for someone as ill as me. With soups making endless appearance, I am thankful for a few bites of this deliciously moist loaf.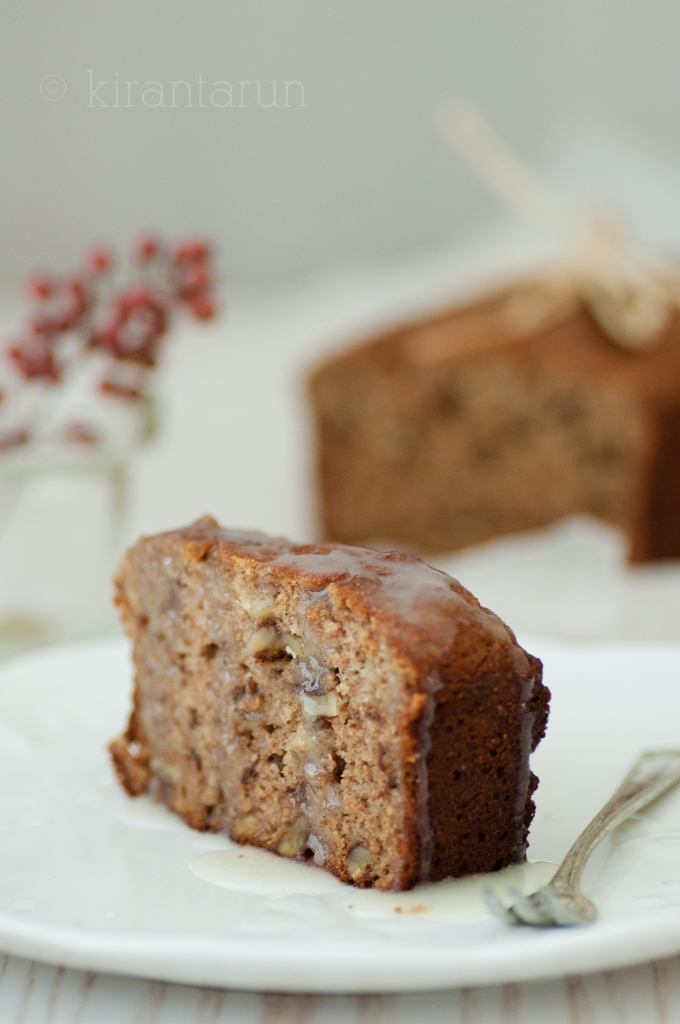 I went a little overboard with this recipe — had to drizzle on some love! Whisk away a simple glaze made with powdered sugar + lemon juice and drizzle as much as possible. It would make your heart sing a lullaby.
Well, mine did. Don't judge the "under-the-weather" baker. Miracles can happen, ya know.


Print This Recipe
(Dry) ingredients :
1.5 cups whole wheat flour
1/2 tsp baking soda
1/8 tsp baking powder
1/2 tsp salt
1 tbsp ground cinnamon
1/2 cup chopped walnuts
1/2 cup butter, softened
2 eggs, lightly beaten
1/3 cup brown sugar
1 tsp vanilla extract
2 tbsp lemon juice
3 medium ripe pears (i used Anjou), grated
Directions:
Preheat oven to 350F. Lightly grease a loaf or cake pan.
In a mixing bowl – combine flour, baking soda + powder, salt and cinnamon. Remove about 1/3 cup of flour to coat walnuts separately in a small bowl.
Peel, core and grate pears. Add lemon juice to avoid browning.
Using a stand/hand mixer – cream butter, eggs and sugar. Add vanilla extract and mix to combine.
Using a spatula, gently fold in grated pear + walnuts.
Scrape wet ingredients into dry ingredients. Stir just until batter is evenly moistened. Do not over-mix.
Scrape batter into prepared pan and bake for 50-60 minutes or until loaf is browned and wooden skewer inserted in the center comes out clean.
Cool loaf for a few minutes before turning it out onto a wire rack to cool completely.
Serve it with plain, sprinkle on some powdered sugar, drizzle with a glaze/chocolate sauce or top it off with a scoop of vanilla ice cream — use your imagination 😉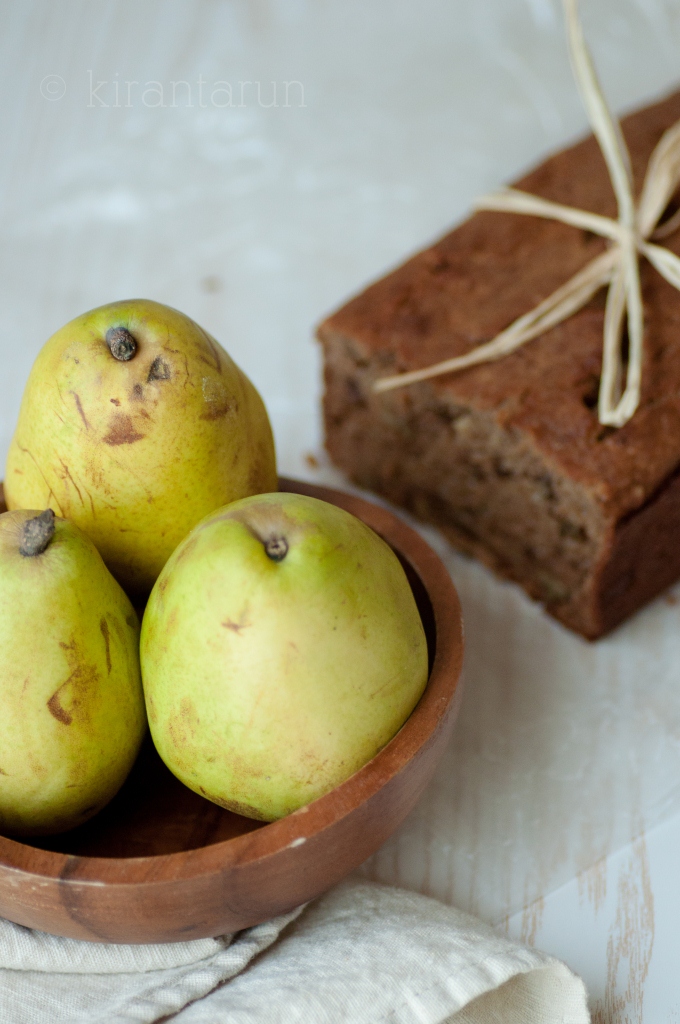 Off to recuperate with what is left of me. Enjoy the week — hopefully with real food and just not soups. Or desserts. Well, if you must indulge – have it for me too 😀
What is rotting or on the verge of rots in your refrigerator? Don't tell me NOTHING 😀