C
ookies? A shocker, right?
The humidity is lesser these days and it was my birthday last weekend — and that ensued for a perfect excuse to try my hands at baking. Again.
Who needs a cake when there's cookies?
Not me! 😀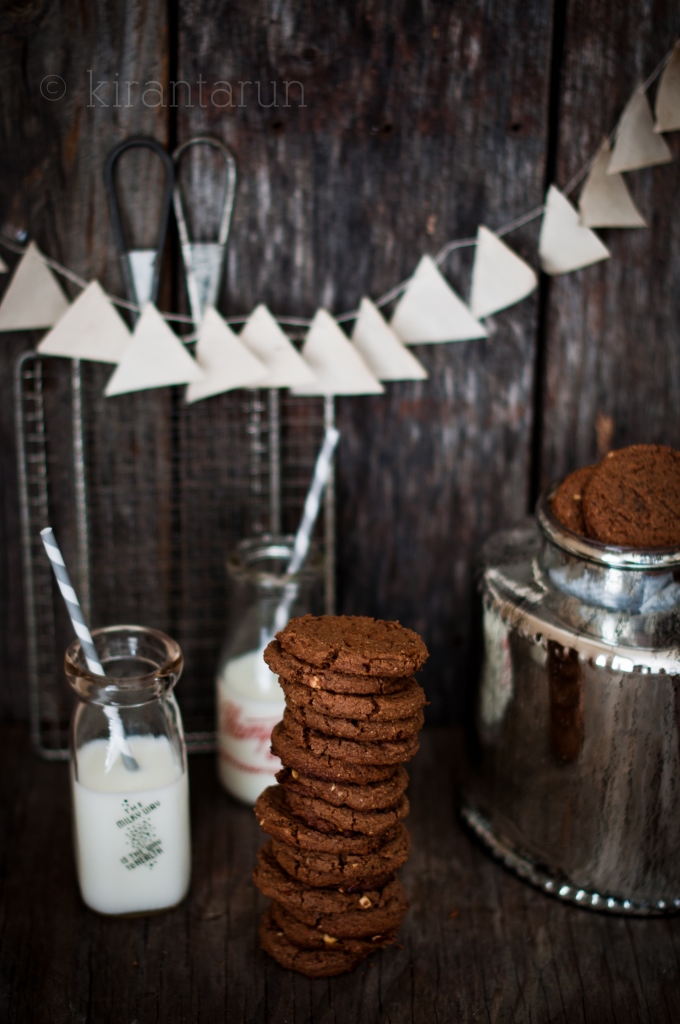 And who bakes a cake on your own birthday? NOT ME. I chuckle just thinking about it.
Cake or without, there's something about whipping up batches of cookies in a speed of lightening that feels more appealing. This recipe is definitely a soul-satisfying treat. I went all old school here by using butter and plenty of sugar to ensure every bite of cookie is celebratory.
To be fair, I nixed frosting on a cake so I deserved a proper celebratory dessert in its place. These cookies definitely made up for it in so many levels!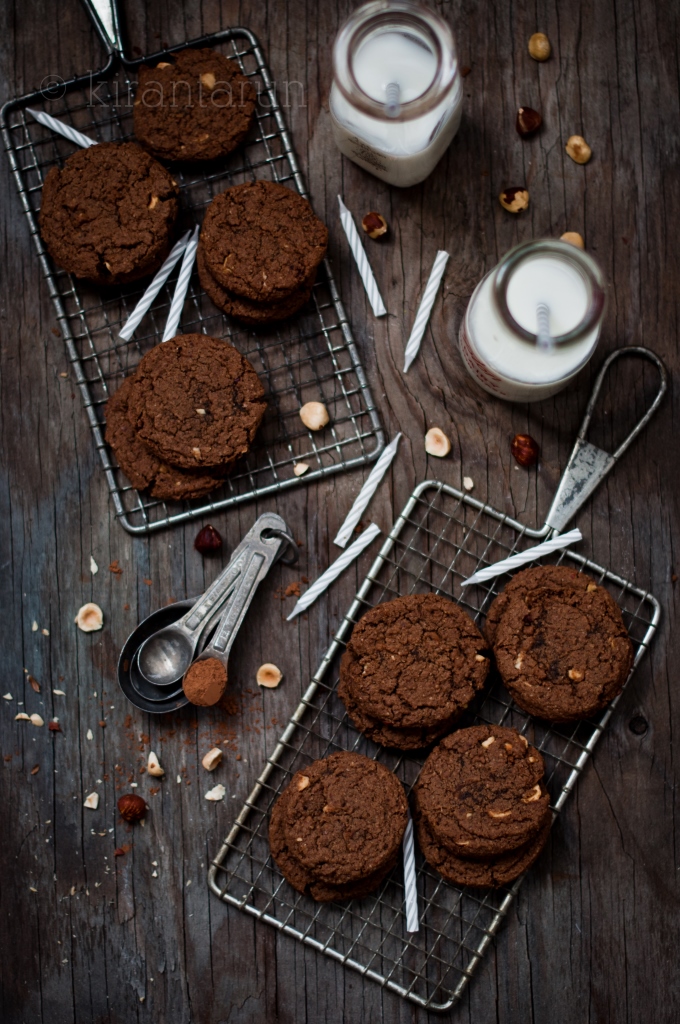 Print This Recipe
Ingredients:
1/2 cup butter, softened
1/2 cup sugar
1/3 cup light brown sugar
1 large egg
1 tsp vanilla extract
1 cup almond meal
1 cup all-purpose flour
1/2 tsp salt
1/4 tsp baking soda
4 tbsp cocoa
3 tbsp espresso
1/3 cup chopped raw, unsalted hazelnuts
Directions:
Preheat oven to 350F.
In a stand mixer fitted with paddle, add softened butter, sugar and light brown sugar. Cream on medium speed, until fluffy for 3 minutes.
Add one egg and vanilla extract. On a low speed, stir just to combine.
Sift all the dry ingredients (almond meal, all purpose flour, salt, baking soda, cocoa) in a large bowl. Add it all into the stand mixer.
Cream cookie dough on medium speed until combined. Stream in fresh espresso and chopped hazelnuts. Stir to combine on low speed.
Scoop cookie dough with a small ice cream scoop onto baking sheets, leaving enough room between scoops to allow cookies to spread.
Bake between 12 to 15 minutes. Remove cookies from oven and allow to cool on baking sheet for 5 minutes, before cooling it off completely on cooling racks.
Dunk cookies into cold milk and enjoy!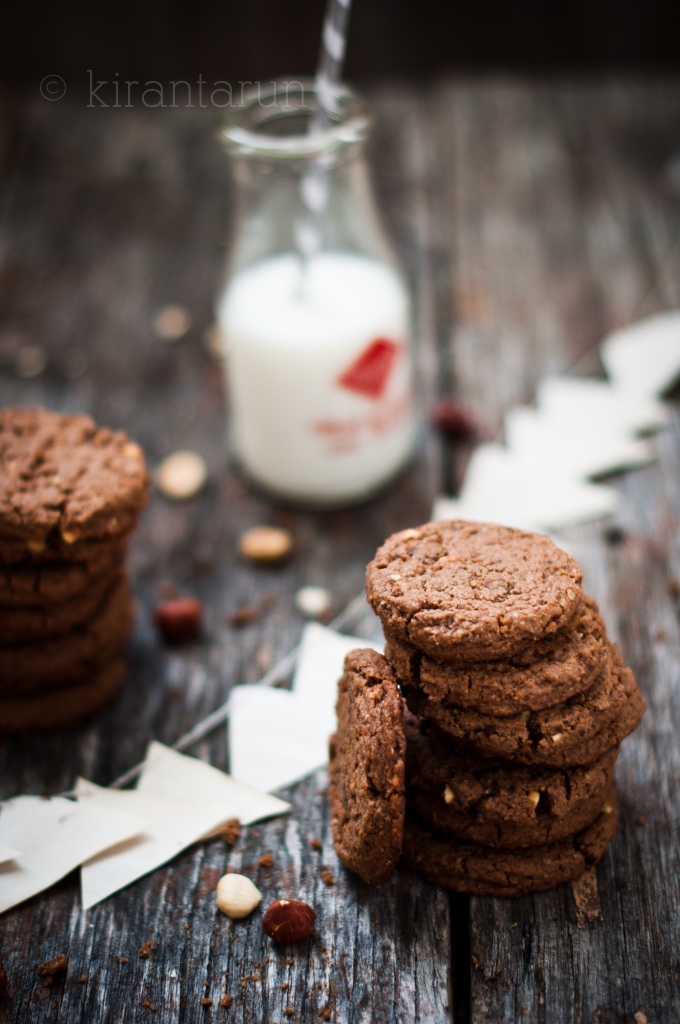 I'm currently writing from the road — we are road-tripping to North Carolina on a very short visit to run some work errand. The Husband is manning the wheel for the next 10 hours and I could seriously snooze any minute now.
Not that it matters.
It's cakes OR cookies for you? Only pick ONE 😉