H
i friends!! I'm sure many of you are in the Christmas spirit, putting up the tree, shopping for gifts etc. I'm simply recuperating from a very bad sinus, cold, flu and migraine.
But that excuse isn't enough to stop me from the excitement of celebrating our nephew's birthday tomorrow!!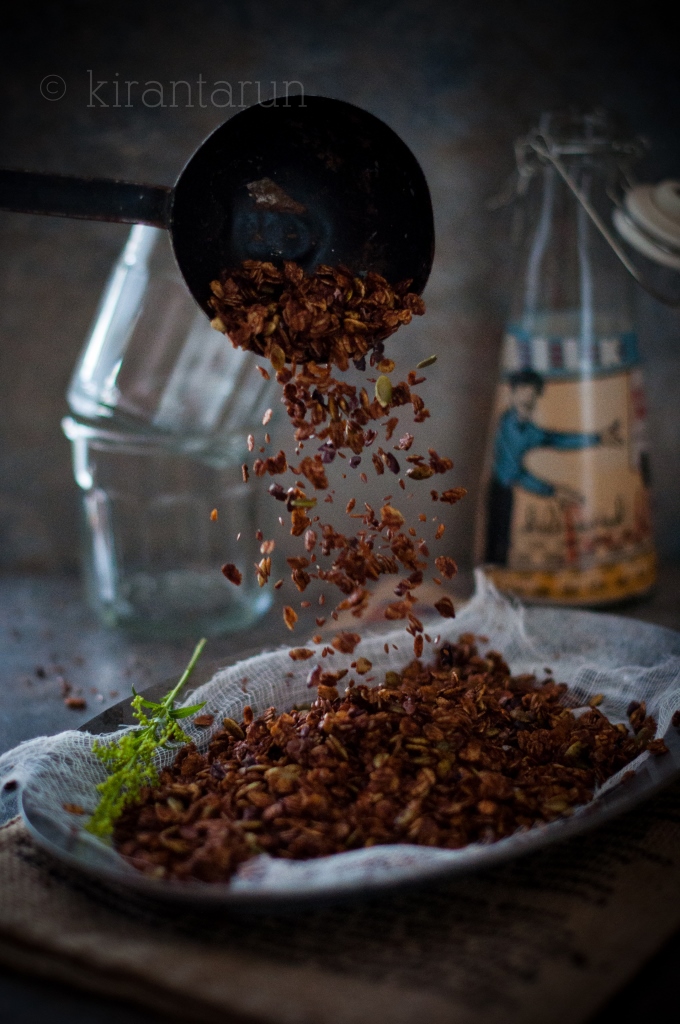 Once again, we would be missing celebrating Christmas and News Years in the States. But the idea of celebrating it with loved ones triumphs way above 🙂
Especially when you have a nephew who is just as excited about food as his aunt!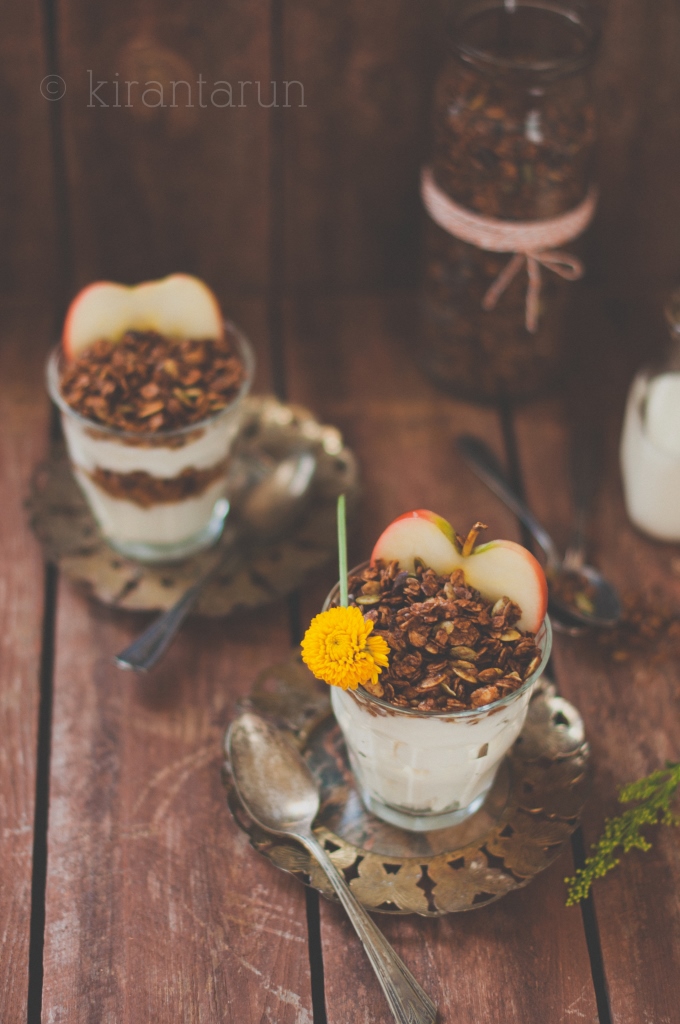 Since his birthday is tomorrow, our family tradition has been to cut the birthday cake at the stroke of midnight. Hate to see him grow up way too fast. He's about to be 9 and somehow manages to melt our hearts, either one way or the other 🙂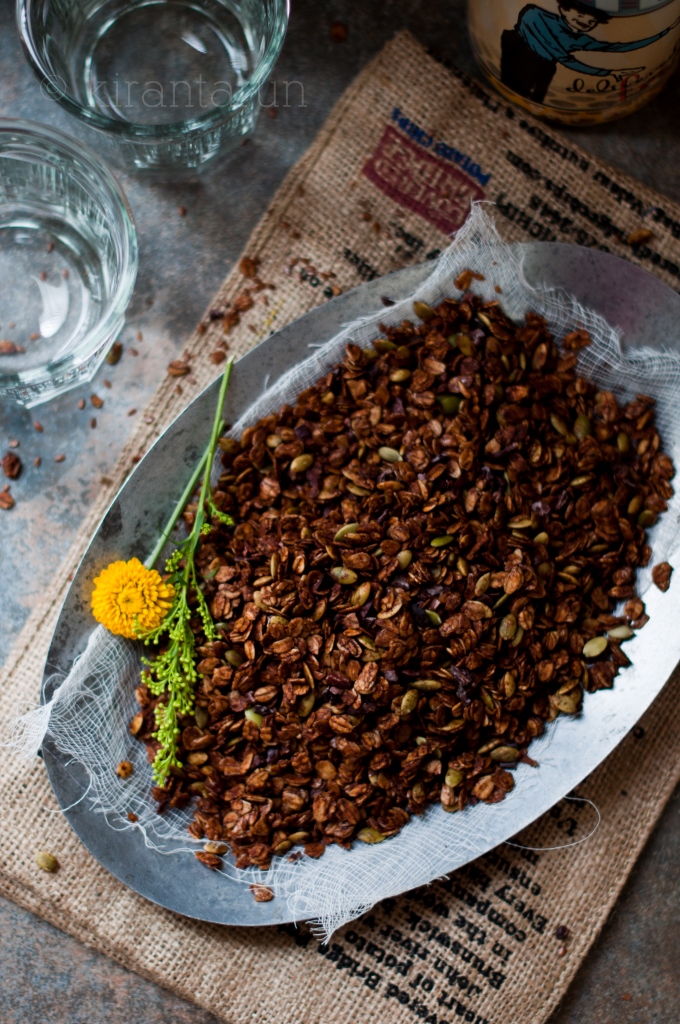 I asked him what would he like to devour on his birthday. He promptly demanded for a picnic. Pure foodie in my opinion. He's never tasted granola before and I hope we can get our hands dirty with this recipe before my trip home.
Or at least when we plan for the picnic. Portability is what this recipe is all about.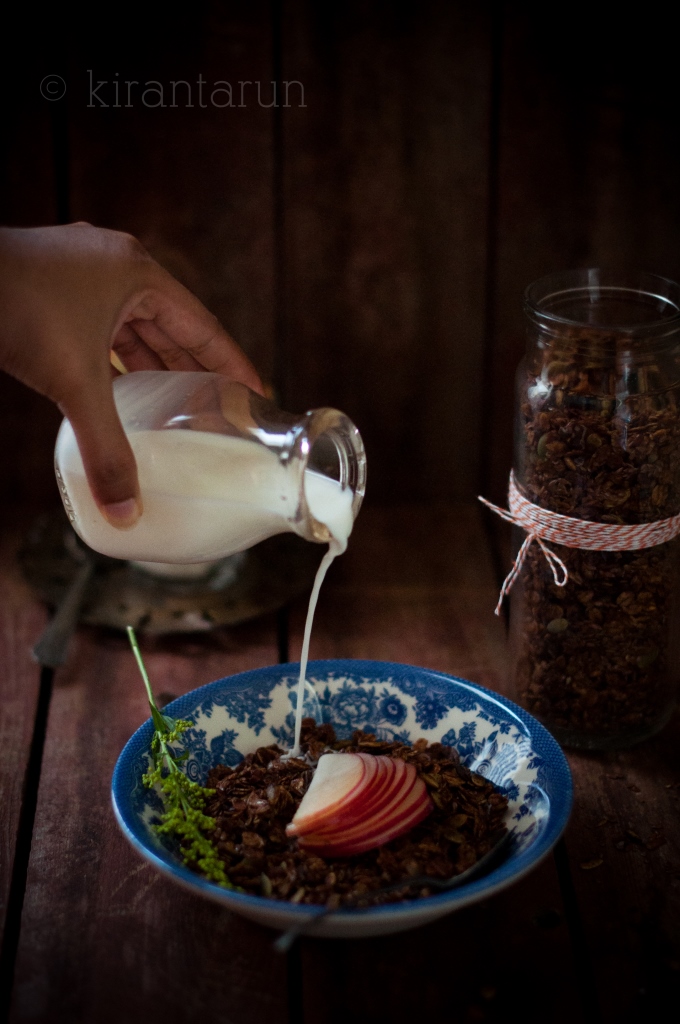 Print This Recipe
Ingredients:
3 cups rolled oats
2 tsp ground cinnamon
1/2 tsp all spice
1/4 tsp ground cardamom
1/2 tsp salt
2 tbsp cocoa powder
1/3 cup honey
1/3 cup almond oil
1/4 cup flax seeds
1/2 cup pepita seeds
1/4 cup cacao nibs
Directions:
Preheat oven to 300F. Line 3 large baking sheets with parchment paper.
In a large bowl, add all granola ingredients up to almond oil. Stir to combine. Evenly distribute granola onto 3 prepared baking sheets.
Bake for 30 minutes. Rotate sheet pans in half-time and give granola a toss every now and then for even baking.
Remove baking sheets out of oven to allow granola to completely cool.
Toss granola with flax seeds, pepita seeds and cacao nibs. Store in an air-tight container.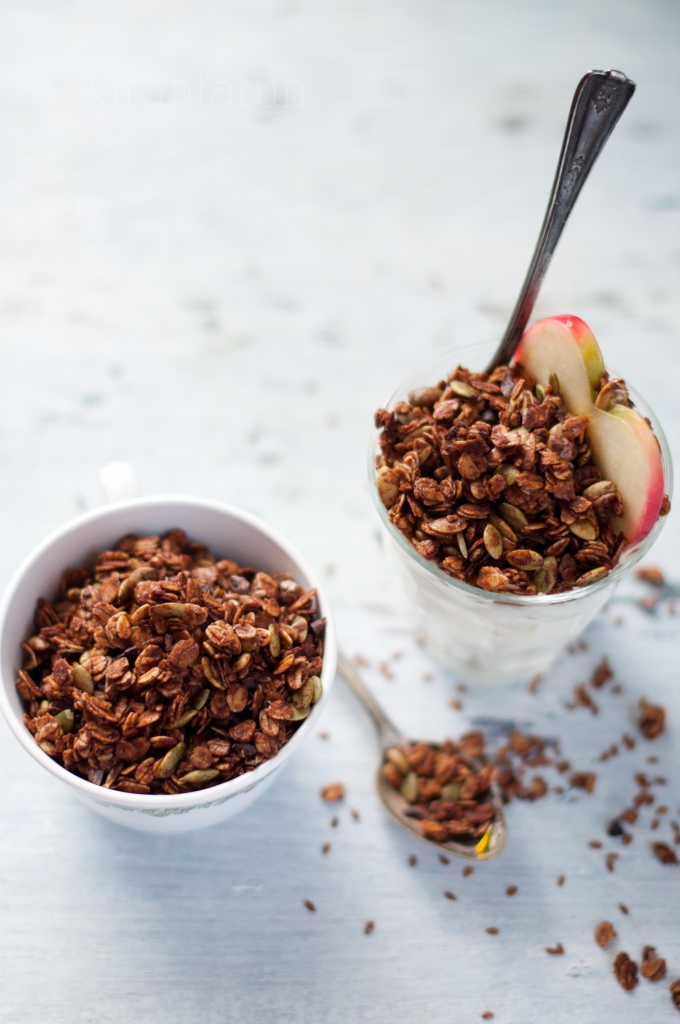 Happy Birthday, Shanu! May the Lord bless upon you with so much love, happiness, great health and wealth of wisdom. You continue to inspire us all 🙂
What's your favorite portable/picnic menu or recipe?