Hello from Bangalore, India!!!
These days are filled with stomach cramps from overeating every single day.
Not a joke.
From paani puri to samosa's and homemade mom's cooking — what more can we ask for in a perfect vacation.
Perhaps for more belly space if that's even permissible?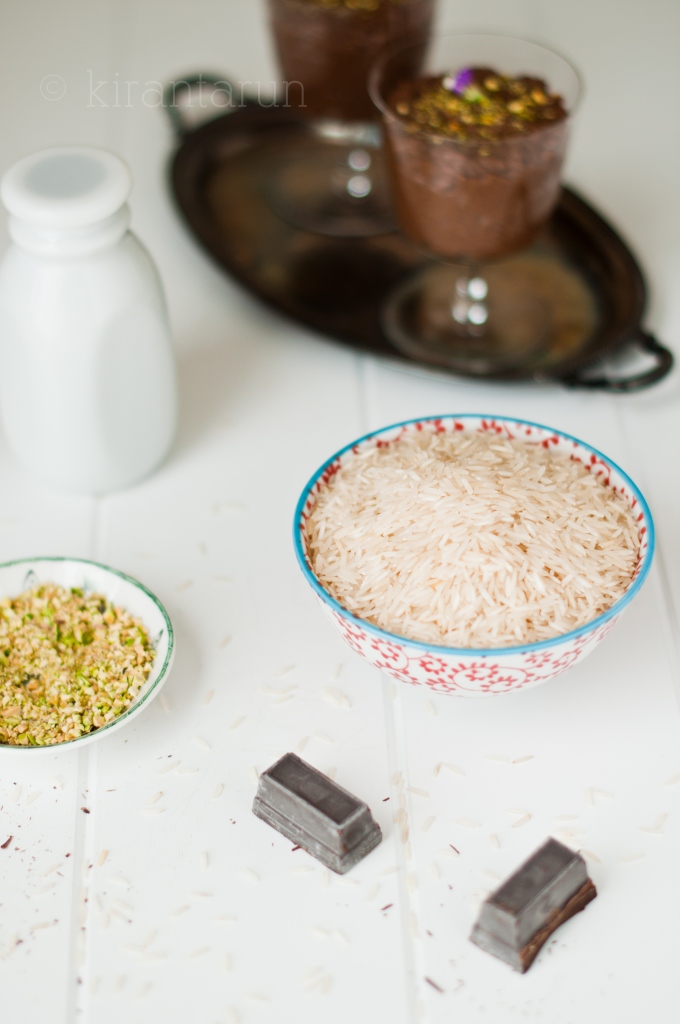 While gingerbread is uncommon in this part of the world, "kheer" or rice pudding is not. Mix it all up and cook it on low heat, long enough to bring all the flavors and textures together.
Serve it to your loved ones and they'd forget for a minute (only a minute) about the Christmas gifts under the tree waiting to be unwrapped and unfold.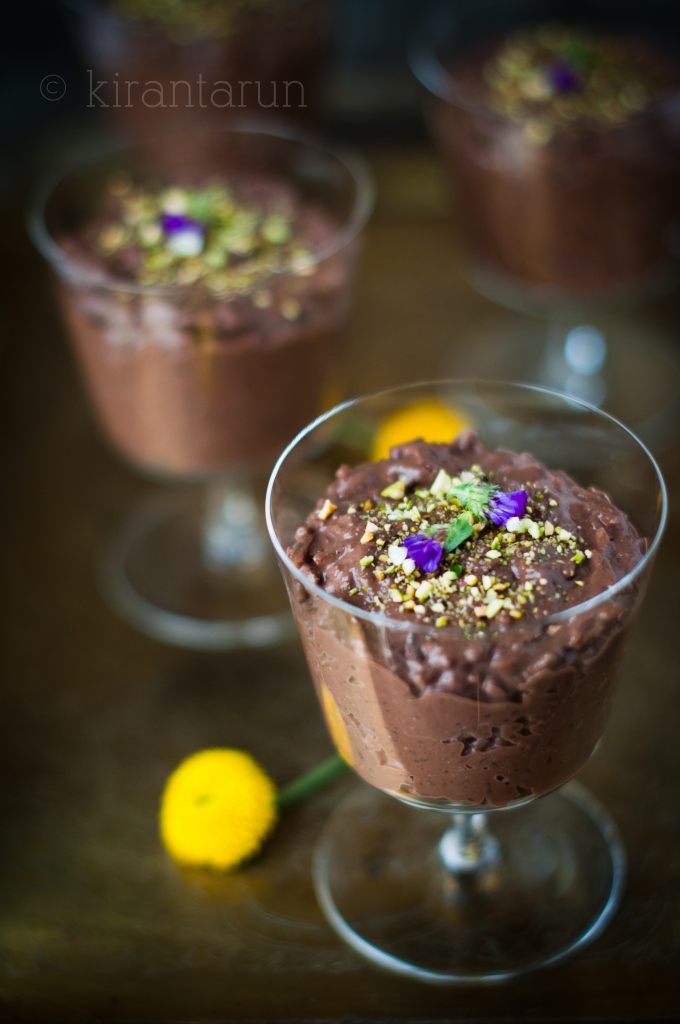 I would love to yap more, but need to run and catch up with laughter and food.
Its never enough. At least, until I say it is.
Until then, I hope you get to enjoy the Holidays with your loved ones 🙂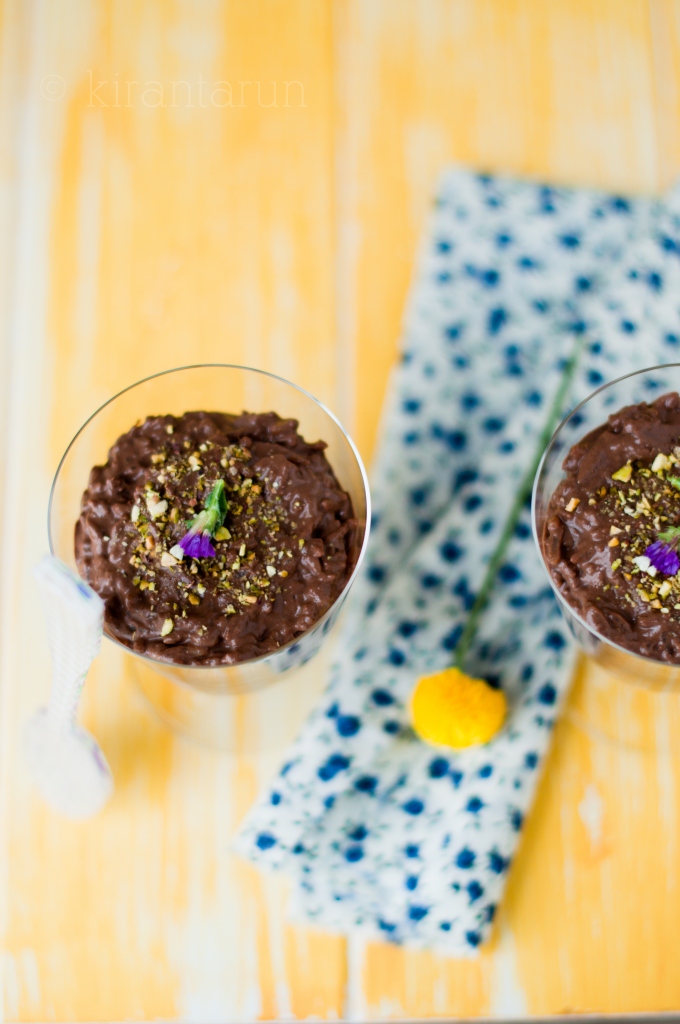 Print This Recipe
Ingredients:
1/2 cup rice
1/2 tbsp ghee
2 cups almond milk
1.5 cup low fat (2%) milk
2oz unsweetened chocolate squares
1/4 cup dark brown sugar
1/2 tsp ground ginger
1/4 tsp ground cloves
1/2 tsp ground cinnamon
1/8 tsp ground nutmeg
pinch of salt
1 tsp vanilla extract
Garnish: Chopped raw pistachios
Directions:
Soak rice with some water for 15 minutes. Rinse and add rice in a heavy-bottomed saucepan with 1 tbsp ghee. Heat saucepan on medium.
Lightly toast rice for 2 minutes. Drizzle in almond and low fat milk. Stir to combine, add dark brown sugar and chocolate squares. Cook until rice softens and thickens. Stir every now and then. This should take about 40 minutes on medium-low heat.
Once rice pudding thickens, season with ground spices and a pinch of salt.
Remove pudding from heat and drizzle in vanilla extract. Stir to combine.
Serve at room temperature or cold.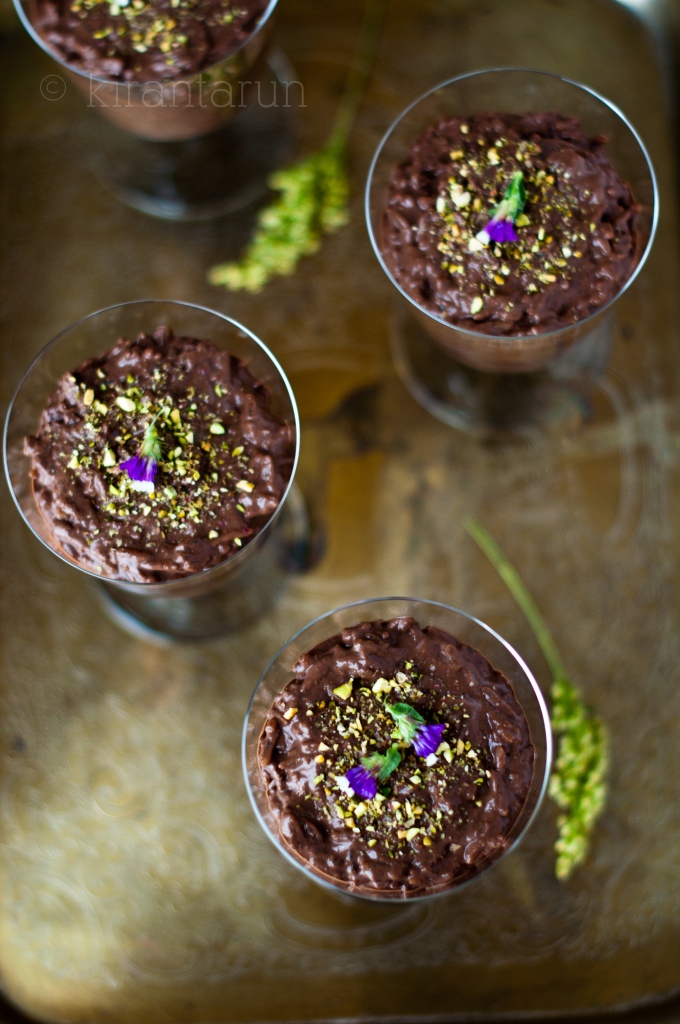 What is your favorite Christmas day recipes? Mine would include a mug of hot chocolate. It's evident how much I love chocolates this time of the year 🙂