G
ood morning!! I hope you had a wonderful Valentine's Day with your loved ones — be it with families, friends etc..
We had a quiet downtime, eating loads of yummy strawberries, sipping champagne & overdose on chocolates. That's what Valentine's Day is all about, right?
Perfect excuse for a sugar-high 😉
While grocery shopping over the weekend, I had a huge hankering for freshly shredded coconut. Huge! But I didn't know what else to do with it other than sprinkling it over my morning oatmeal.
Have you found yourself often looking into the pantry for inspirations? I've done a gazillion times. It's essential when you have a half eaten bag of chocolate chips, literally begging to be used.
Or looking for an excuse just to use it up. Either way, I had fun experimenting with this new recipe. All the while munching on a handful of chocolate chips. Yeah, never skip on snacks, people.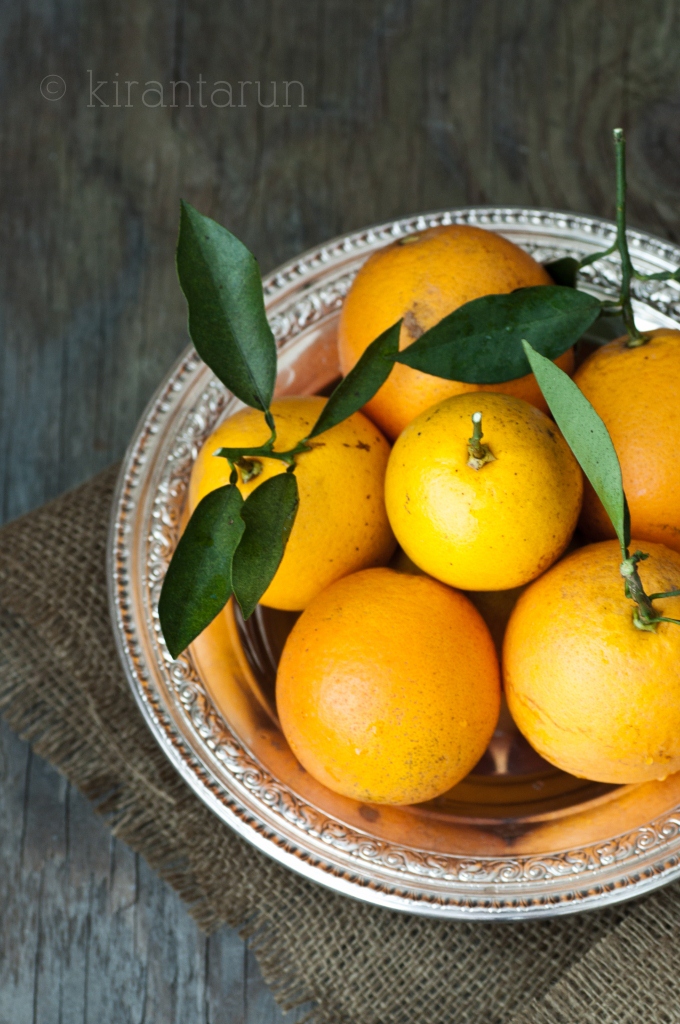 With the food processor buzzing away (annoying noise!) in the background, I can't help but transport back into my childhood. Wonderful memories of me begging my mom to serve up peanut butter and jelly sandwiches for breakfast, lunch & dinner. She rolled her eyes and with a gentle no, summoned me to eat up my vegetables.
Well, mom, you can't stop me now. Can you? 😉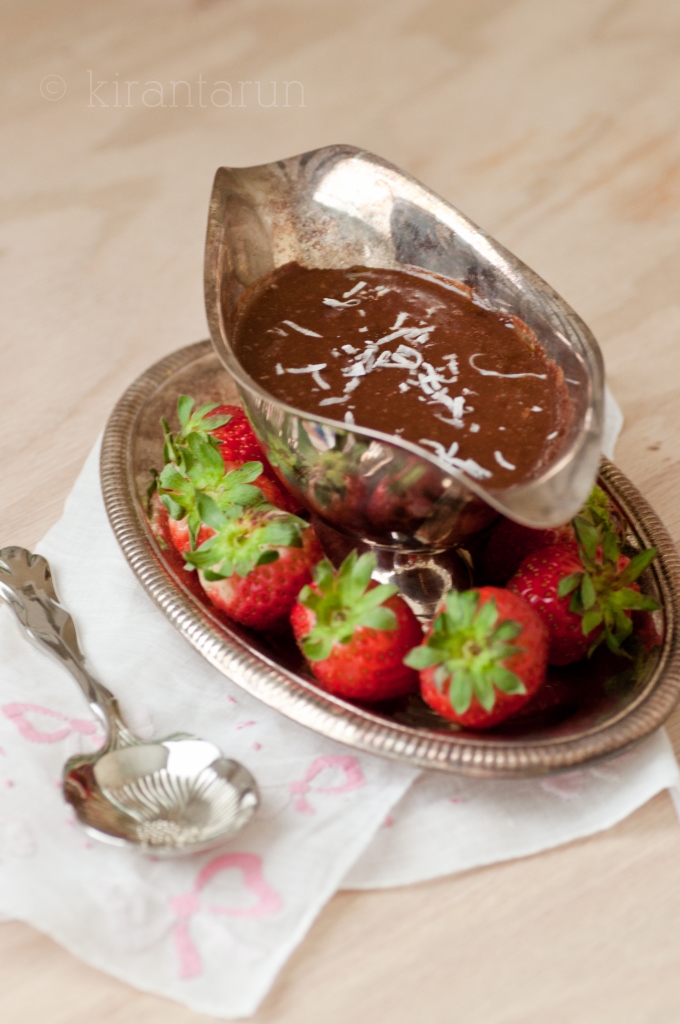 Chocolate, orange and coconut goes hand-in-hand, and I love to believe it's a match made in heaven. Dunking strawberries in a drippy chocolate chip orange coconut butter is better that dipping it in plain ol' chocolate sauce.
You have my guarantee.
Now shut me up, and go make yourself a nice bowl of this decadent dessert. Just try not to eat it all in one sitting. Don't sue me if you do 😉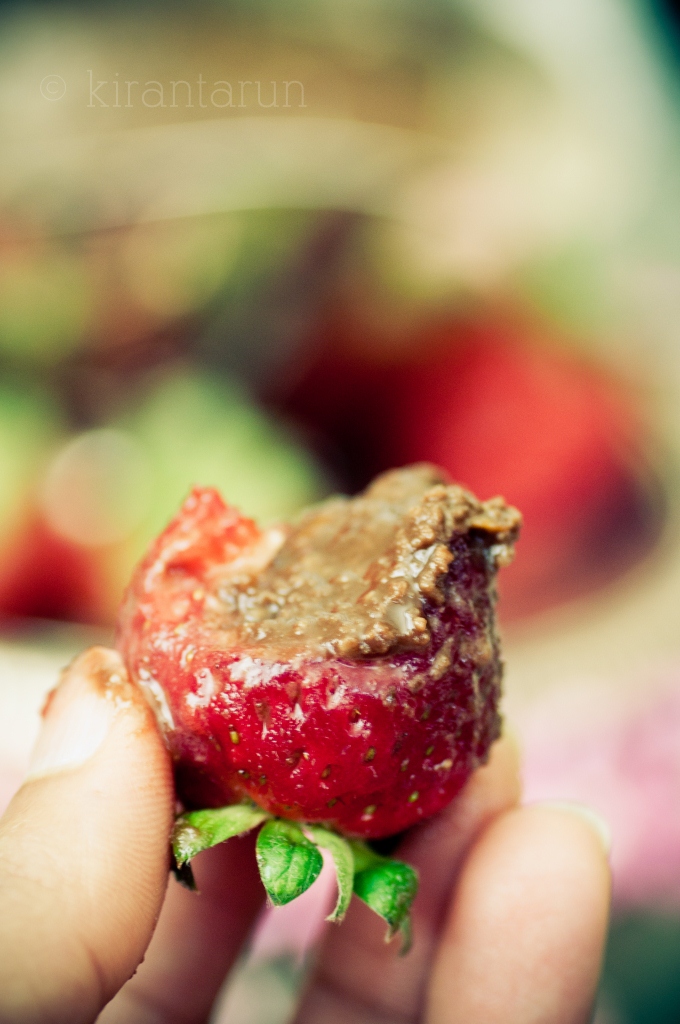 Print This Recipe
Ingredients:
3 cups of freshly shredded coconut*
1/4 cup chocolate chips, melted (i used 60% bitter sweet cocoa)
2 tsp coconut oil, melted
2 tsp agave nectar
1 tbsp orange zest
1/2 tsp vanilla extract
pinch of sea salt
Directions:
Using a high-capacity food processor (preferably 12 cups), cream shredded coconut for 10-12 minutes. Occasionally, stop to scrape the sides.
Once coconut is completely drippy, add melted chocolate chips, coconut oil & agave nectar. Pulse to combine.
Sprinkle in orange zest, vanilla extract & pinch of salt. Pulse until thoroughly combined & smooth.
 Store in a sealed jar, either in a cool cabinet or refrigerator.
*Notes: DO NOT use only coconut flakes, sweetened coconut flakes/shredded, low fat coconut flakes/shredded. It has to be freshly shredded coconut or shredded coconut flakes. A fresh purchase would yield drippier texture. Coconut butter would be solid. Scrape desired amount and reheat. Nut butter melts well over hot foods, i.e hot oats.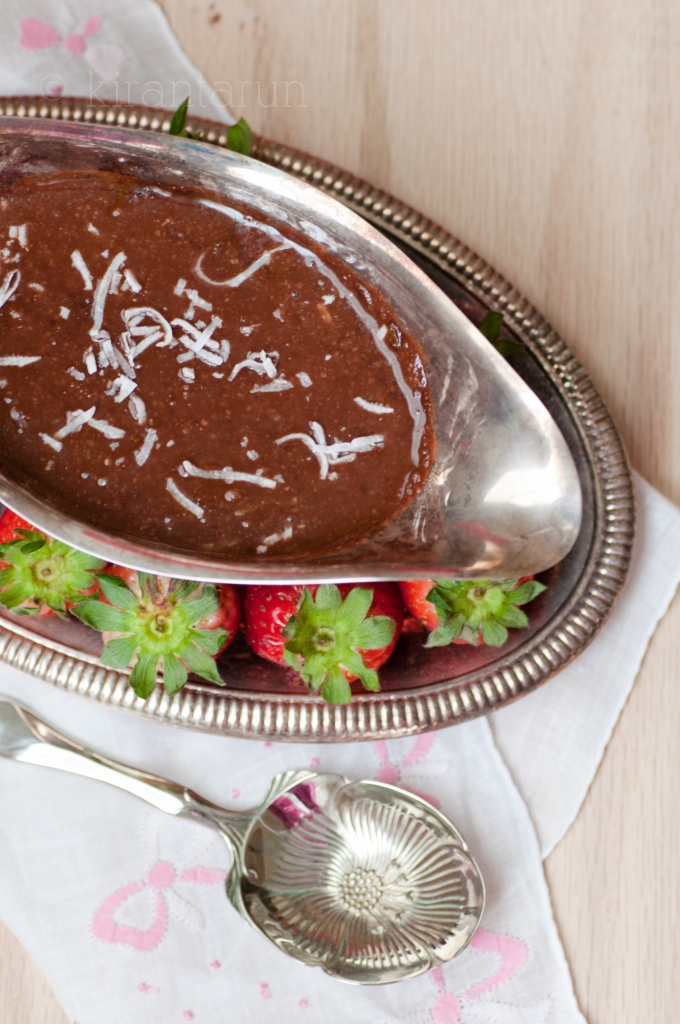 If you are a huge fan of peanut butter, you would love this recipe. Slather it over your morning toasts, oats, cereals, yogurt.. Have a mid-morning/day snack with apple slices, carrots & celery sticks.
I bet it would be a great fondue too! The possibilities are endless.
What are your favorite nut butters/dessert sauces?