H
ow dare did I even attempt to make chocolate mousse with avocados?
Mmm….. yeah, I did. But before you go judging me or something — make it and tell me how it tastes.
Guaranteed to make you go oohing and aaahing…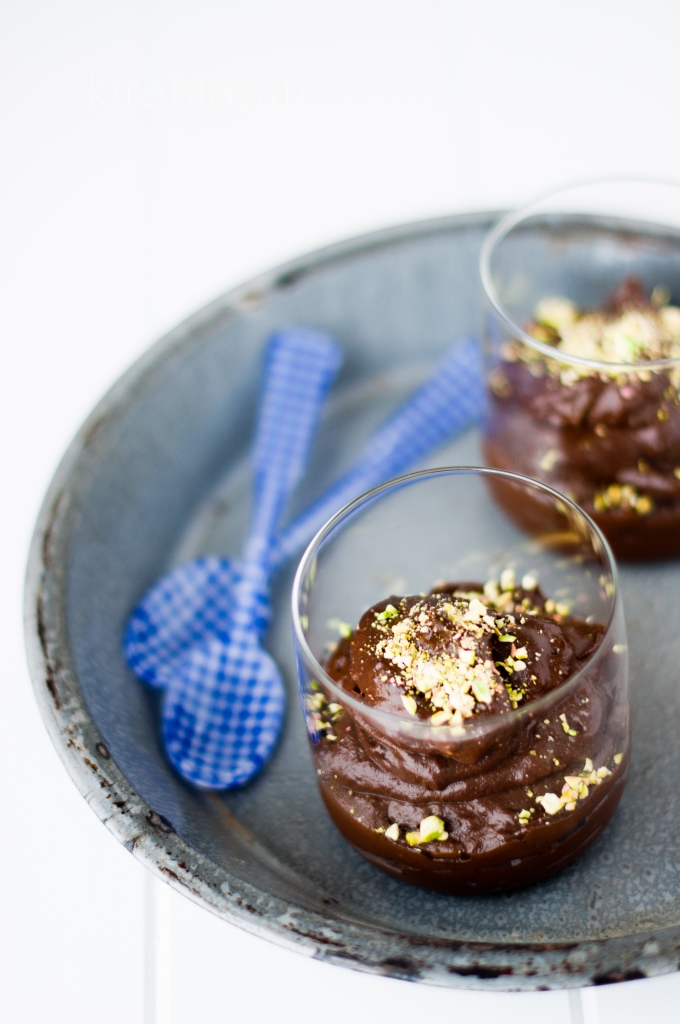 We just returned from our road trip and I'm so so glad to be back home. In fact, I was way too glad and chose to whip this dessert up in 15 minutes to celebrate.
That's what I call commitment. To desserts. I'd give up everything, including unpacking in order to indulge into desserts.
Mmmmm…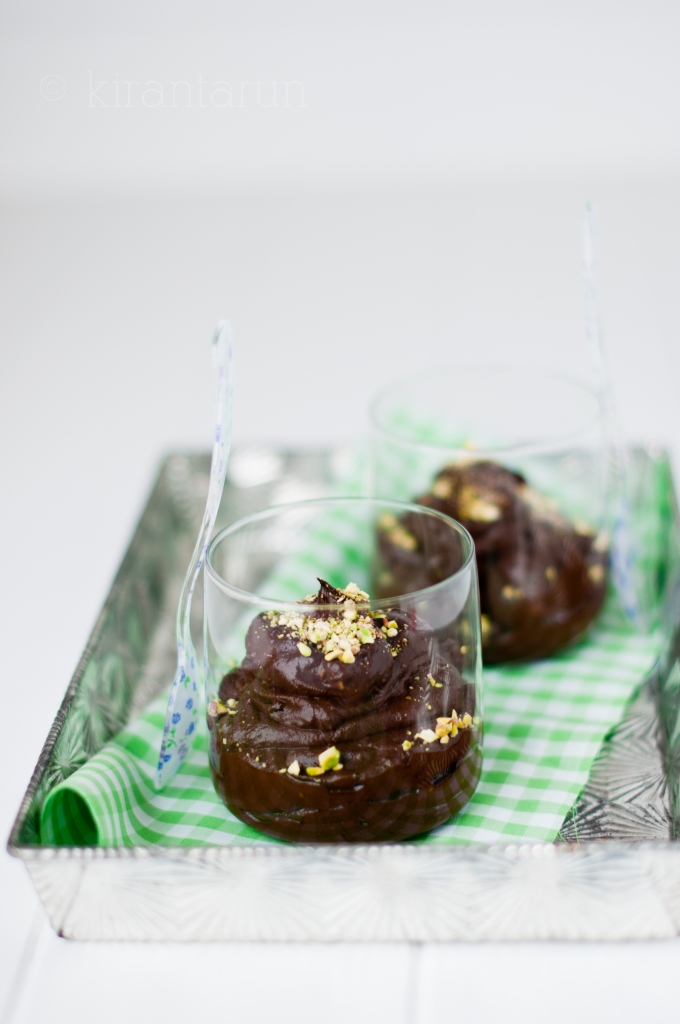 I know many out there might be skeptical about avocados in desserts. As long as the avocados are very ripe and absolutely mashed by whipping it with a wire whisk until silky smooth, you'd be able to taste a very faint hint of avocados in this mousse.
Extremely faint, I promise.
The only lengthy time it took in this recipe is waiting by the refrigerator with a spoon. An hour I tell ya.
That's how much importance I give to desserts in my life. Unpacking is not as fun.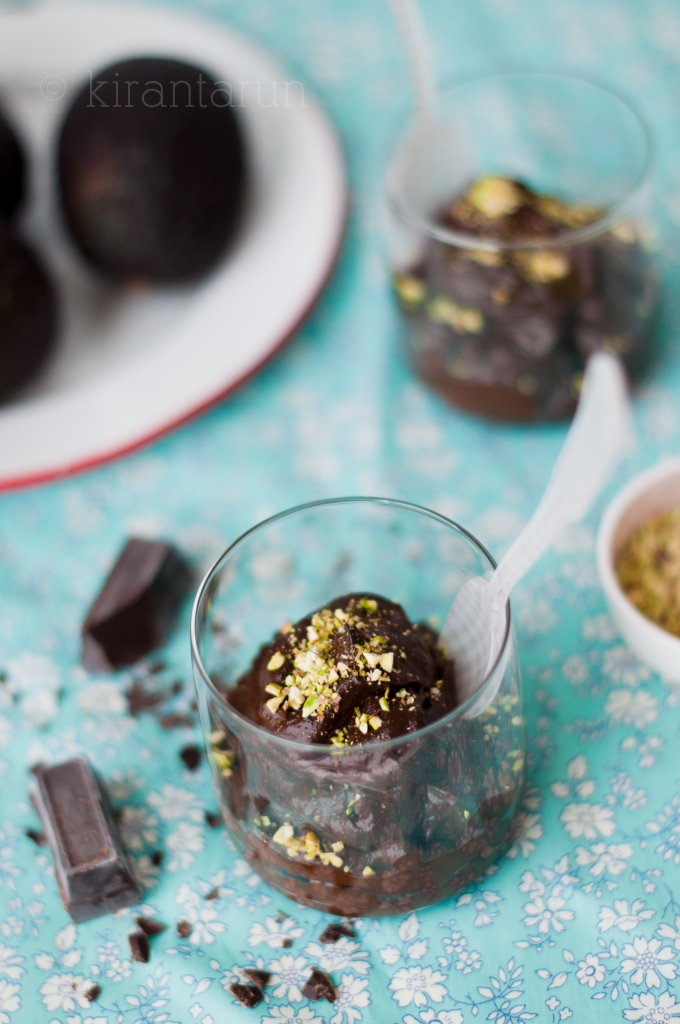 Print This Recipe
Makes 2 servings
Ingredients:
2 very ripe avocados
4 ounces semi-sweet baking chocolate
2 tbsp coconut oil
1 tbsp agave nectar
1 tbsp instant coffee
pinch of salt
Garnish –> chopped raw pistachios
Directions:
Whisk coconut oil, agave nectar and instant coffee until incorporated. Add chocolate and microwave on high for 30 seconds until chocolate begins to melt. Add another 15 seconds if need be. Do not microwave too much or too hot. You don't want to breakdown the components of chocolate. Just melting it would do. Mix everything together.
In another bowl, add avocados and whisk it with a wire whisk until silky smooth.
Combine melted chocolate into smooth avocado and whisk until incorporated. Sprinkle in a pinch of salt.
Divide mousse equally into two glasses and chill for an hour before serving, topped with chopped raw pistachios.
Off to steal a couple of bites from the Husband's share of mousse. He's not a huge fan of desserts. Shocker, I know 😀
Have a great weekend my friends!
What is your favorite dessert? Mine would be anything and everything! So obvious, no?