I
had major plans of baking meringues. It can't be that difficult, right?
*Buzzer* to indicate how wrong my thought-process were. With all the humidity, there's no way I could ever think of baking meringues or macarons.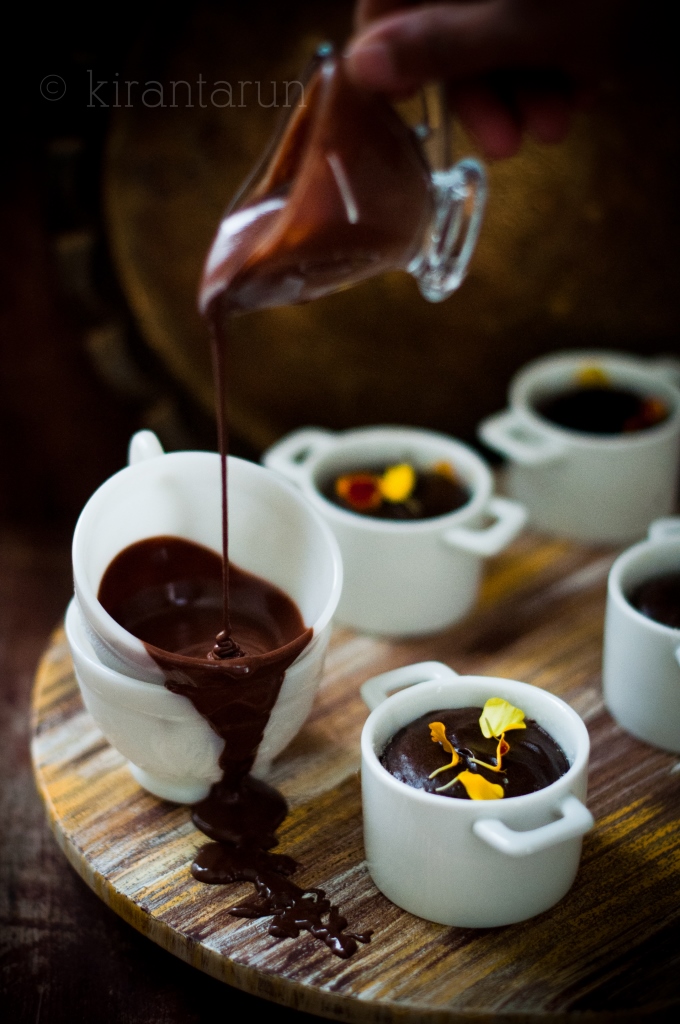 Instead, I'm settling for something more decadent, indulgent and lets face it, easier to bake for you or your loved ones. That's the key, right? To be able to bake successfully and not having a bad mood trying to redo it, all over again.
I thought baking was supposedly therapeutic? Apparently, not on a humid day.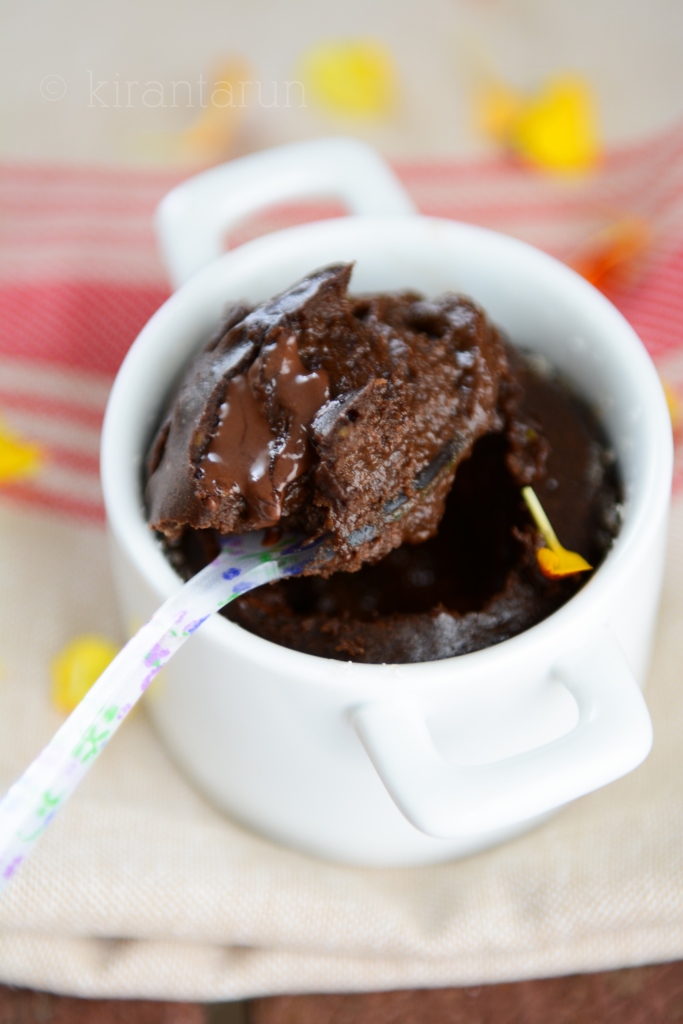 If you are a huge fan of chocolate, nut butters, coffee, avocado and amaretto liquor, then this is the recipe for you! If not, just give it a try. No harm, only chocolate molten deliciousness can be expected here.
Oh chocolate!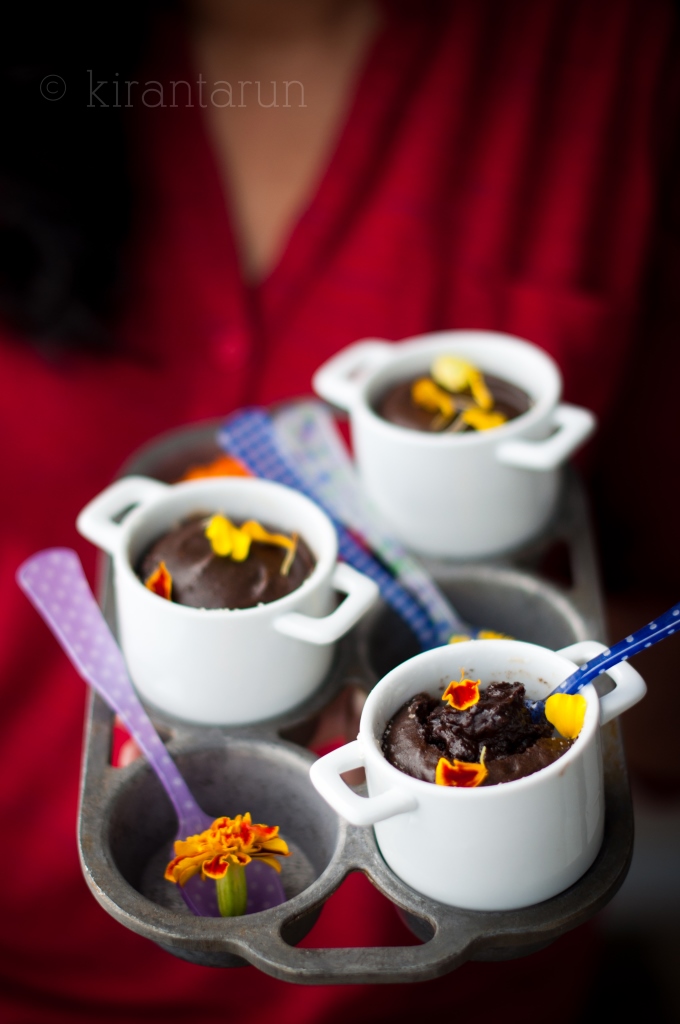 Print This Recipe
Ingredients:
6 oz bittersweet chocolate, melted
1/4 cup nut butter (almond, peanut, hazelnut etc) melted
1 tsp instant espresso powder
1 very ripe avocado, mashed
1/4 cup sugar
3 eggs, separated
2 tbsp whole wheat pastry flour
1/2 tsp salt
2 tbsp amaretto liqueur
Directions:
Preheat oven to 400F. Lightly grease small oven-safe ramekins. Add a tiny sprinkling of sugar to coat. Set aside.
In a stand mixer bowl fitted with a paddle, beat sugar and egg yolks on medium for a minute or until eggs are pale yellow and ribbony.
Add mashed avocado, amaretto liqueur, melted and cooled bittersweet chocolate and nut butter. Beat until avocado is nicely incorporated.
Sprinkle in sifted whole wheat pastry flour with salt and espresso powder. Mix until batter is smooth from any lumps.
In a separate bowl, whip egg whites until soft peaks with a hand mixer.
Fold whipped egg whites into chocolate batter. Do not over-mix.
Evenly divide batter into ramekins and bake for 8 to 10 minutes or until the top of cakes are smooth and shiny.
Remove ramekins to cool on cooling racks for 30 minutes before digging in!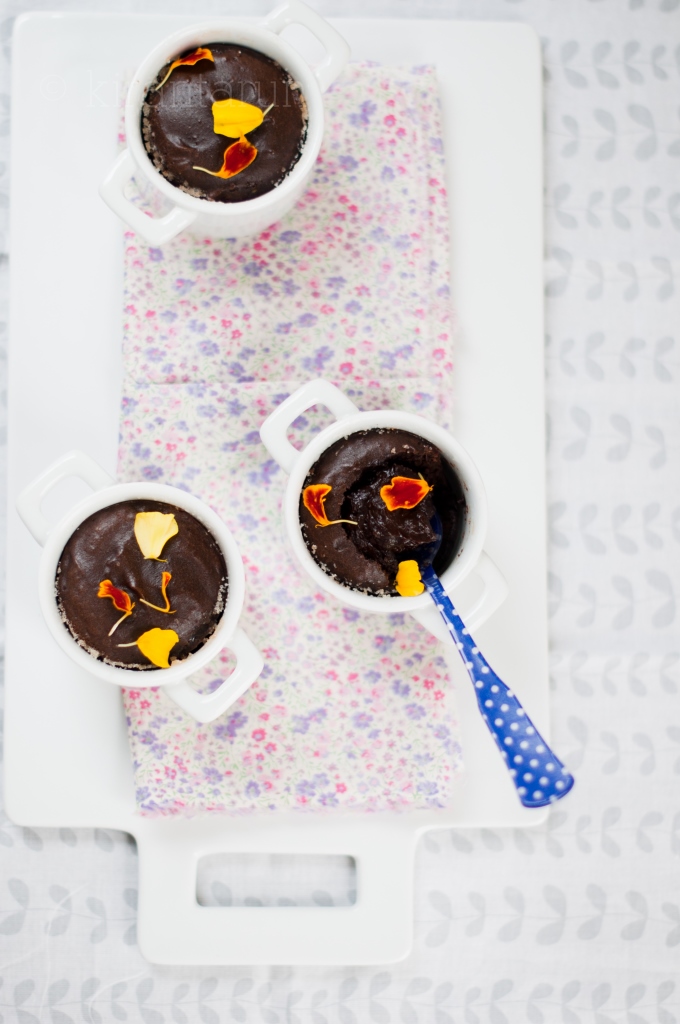 Off to lick the batter bowl clean. Oh. That was done a few weeks ago. Time to get baking again. Le sigh.
What's your plan in the kitchen today? 🙂