A
few weeks ago, I received a call from Mom. A call that left me
baffled
.
Just days before a visit from my sister and her family, my mom begins pestering me about nudging my sister to accept yogurt in her life.
"Can you get her to eat yogurt? It's good for her, but she just don't like eating it."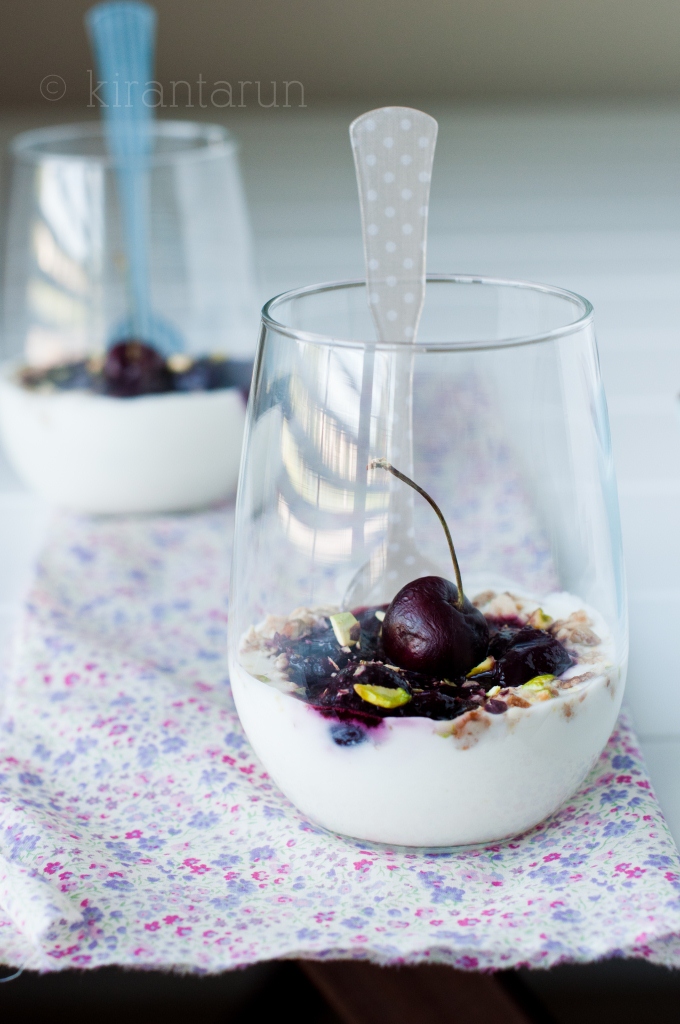 Mom,
First and foremost, how do I coax an adult to change her eating habits? Isn't it a little too late now? Furthermore, she is my elder sister. The possibilities of rainbow changing colors are higher in comparison to my sister's hatred towards yogurt.
Why bother wasting time, no?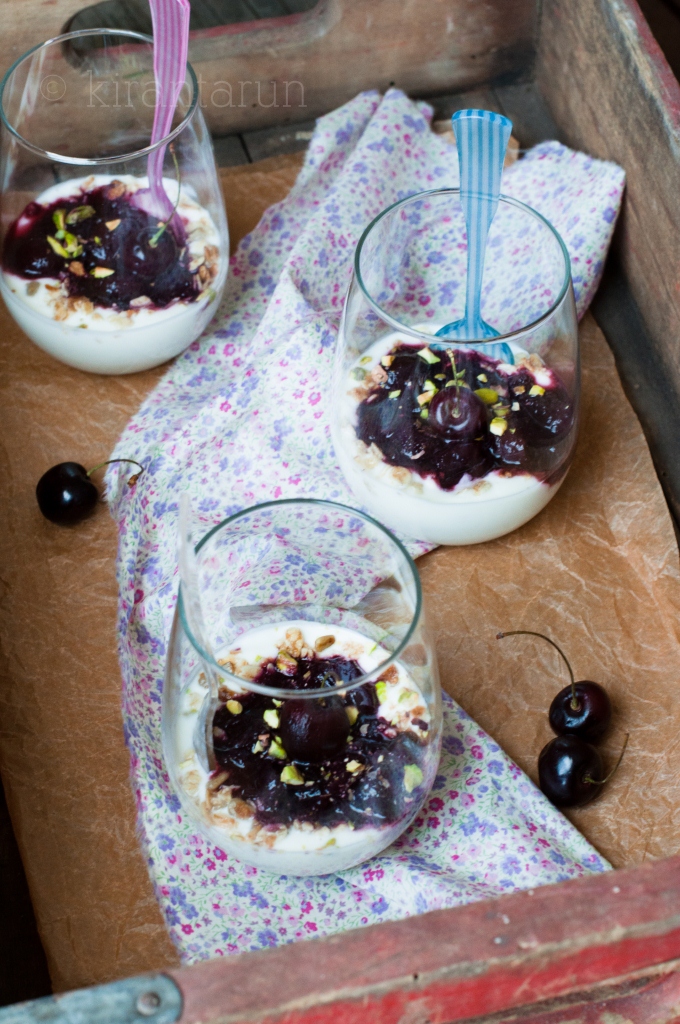 Props to my little nephew who loves his daily dose of yogurt. I know, it's mind boggling! So proud of him 🙂 I guess parents can try learning a little or two from their children.
*cough* *cough*
We are already missing this cute face way too much. At a tender age of 2, this guy has a lot of opinion, a total goofball with levels of energy that is almost unfathomable.
And who wouldn't want to cuddle this cheeky monkey?
Being chased by him and coax into playing almost felt like a good torture. We were always left huffing and puffing for breath. Love him so much 🙂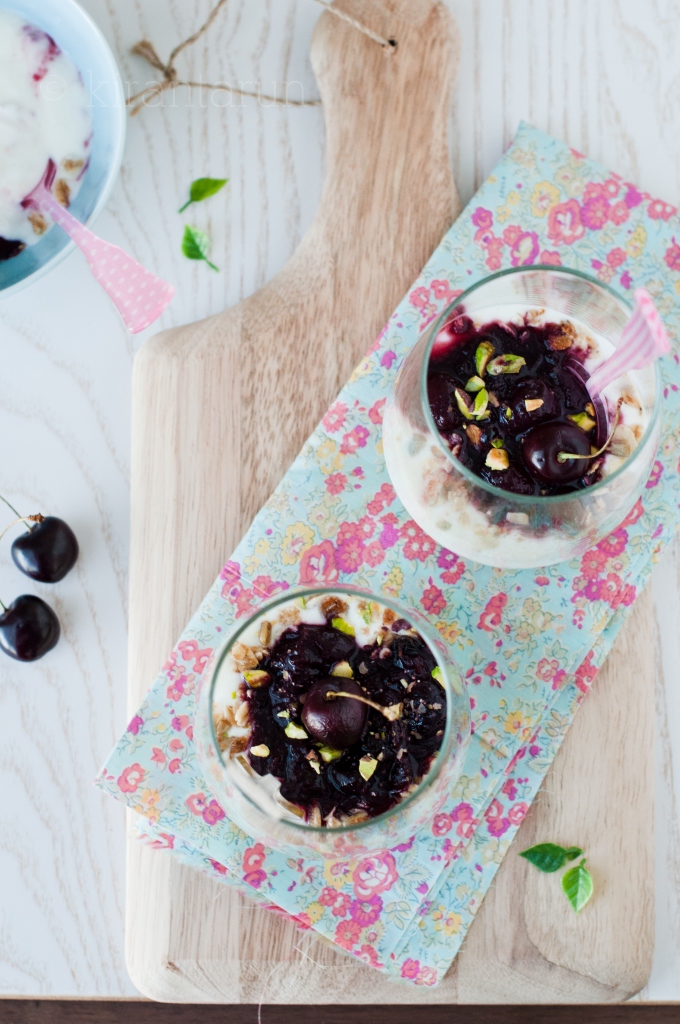 Alright sister. In an effort not to make you guys feel unwanted, we do miss the times we got to spend together. It sucks living so far apart, but I know we'll see each other soon.
Meantime, give the bunny a hug from us two 🙂
Dare I entice you with a bowl of parfait? No? Never?
Well…. why bother. I've given up a loooooong time ago.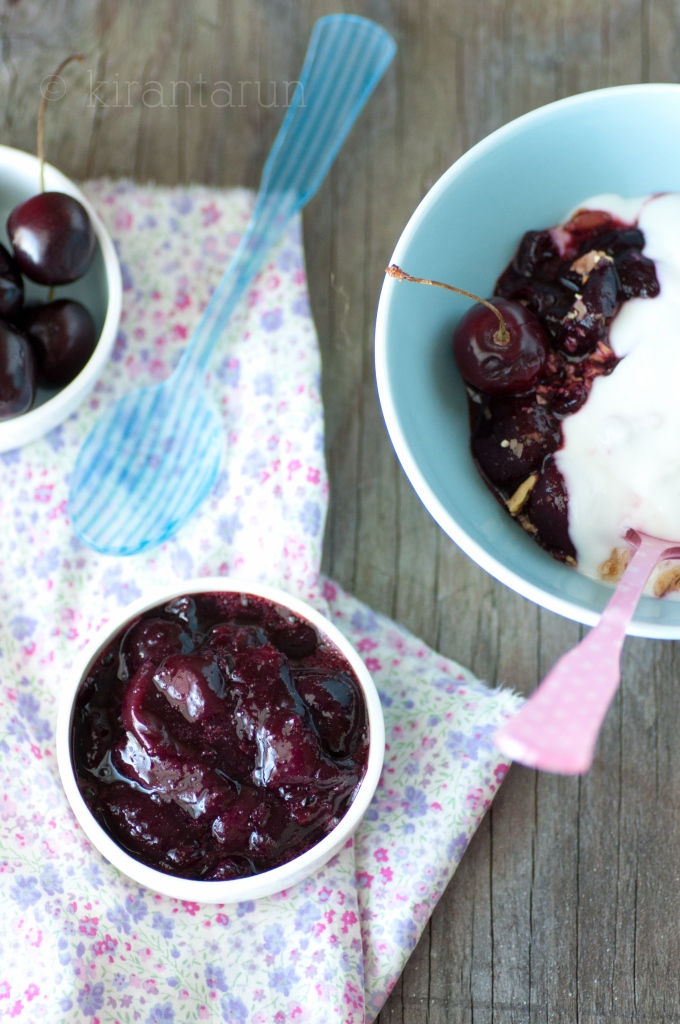 Print This Recipe
Ingredients:
2 cups of pitted cherries
1/3 cup water
2 heaping tbsp aged balsamic vinegar
1 pint non-fat yogurt
1 tsp lemon zest
1 tsp almond extract
granola and chopped pistachios for topping
Directions:
Heat saucepan on medium, add cherries and water.
Stir and mash some cherries. Simmer until concoction resembles a compote consistency.
Add balsamic vinegar and stir to combine. Remove from heat and serve it in a bowl to cool completely.
Stir lemon zest and almond extract into yogurt.
To serve, layer a fancy glass with some yogurt, granola and top it with cherry balsamic compote with a sprinkling of chopped pistachios.
Grab a spoon and gobble it up!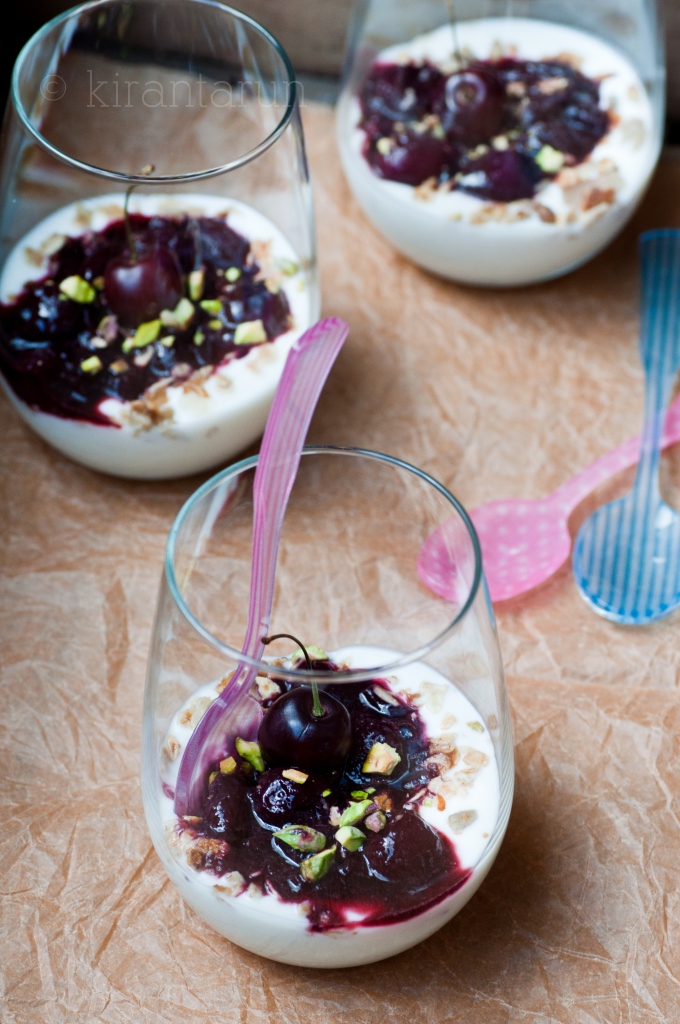 Top your morning bagels, pancakes, toasts, oatmeal or even ice cream with this cherry balsamic compote. Even stir it into your favorite cake, muffin or cupcake recipe.
Versatility at its best!
Off to dream up a few more cherry recipes. After all, it's the season.
Do you have a love or hate relationship with yogurt?