W
hen in Malaysia, you take street foods for granted. It never feels like you'd ever need to learn how to whip up char kuey teow, chendol, mamak mee goreng, curry laksa etc…
When there's abundant street stalls/hawkers and weekly evening markets offering arrays of delicious street foods, why bother making it at home?
Right?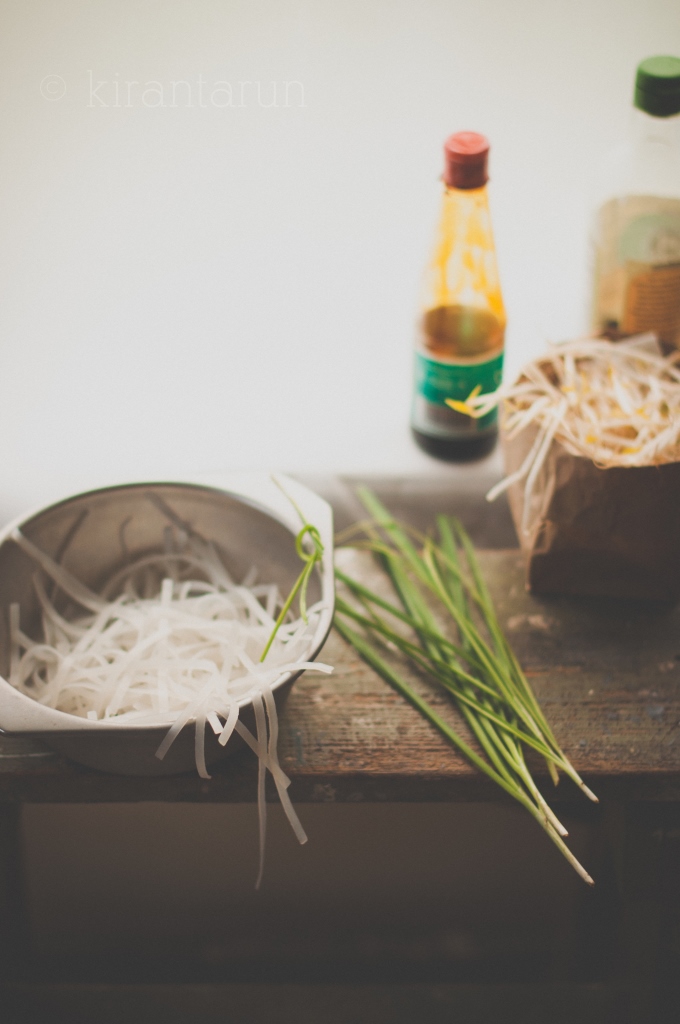 Well, it makes a difference if you live a few thousand miles away from home and there's zero access to Malaysian street foods. Le sigh.
But thanks to importers, I'm able to source out the main ingredients from my local Asian supermarket and I hope you'd get to do so too.
Its so exhilarating to be able to source ingredients that you've never came across before.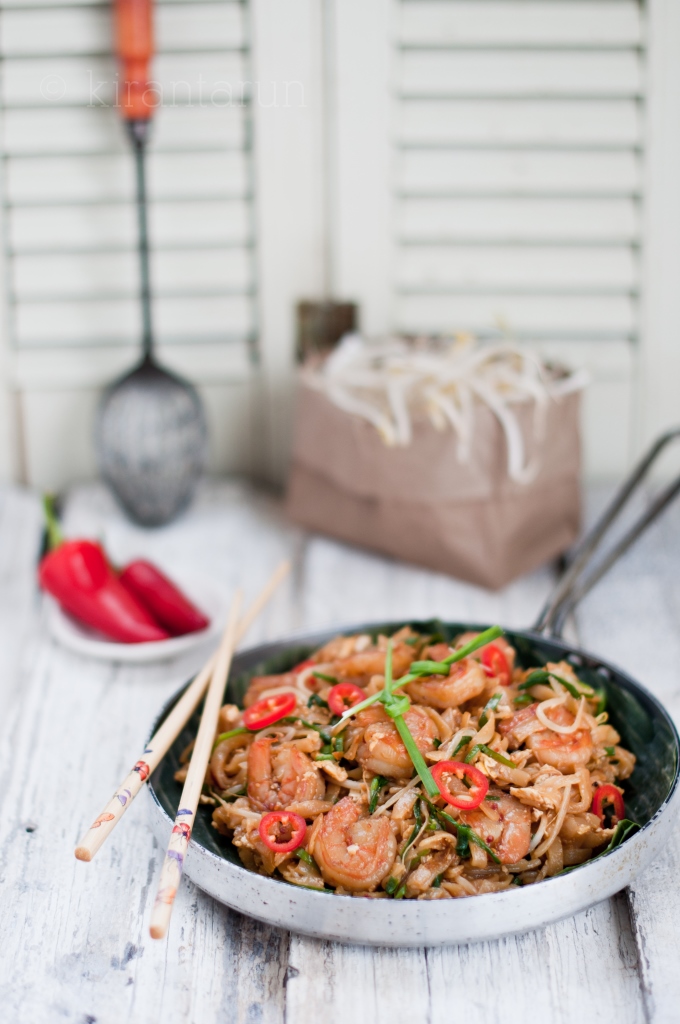 I'm sure many can relate to the qualms of trying to make a recipe you've practically grew up on and not able to find the ingredients while living abroad, to emulate it in your kitchen?
And once you've found it in your local Asian supermarket, all you want to do is sing praises to the Lord?
Yeah, that's me! Just don't run up and down the aisle from all of the excitement 😀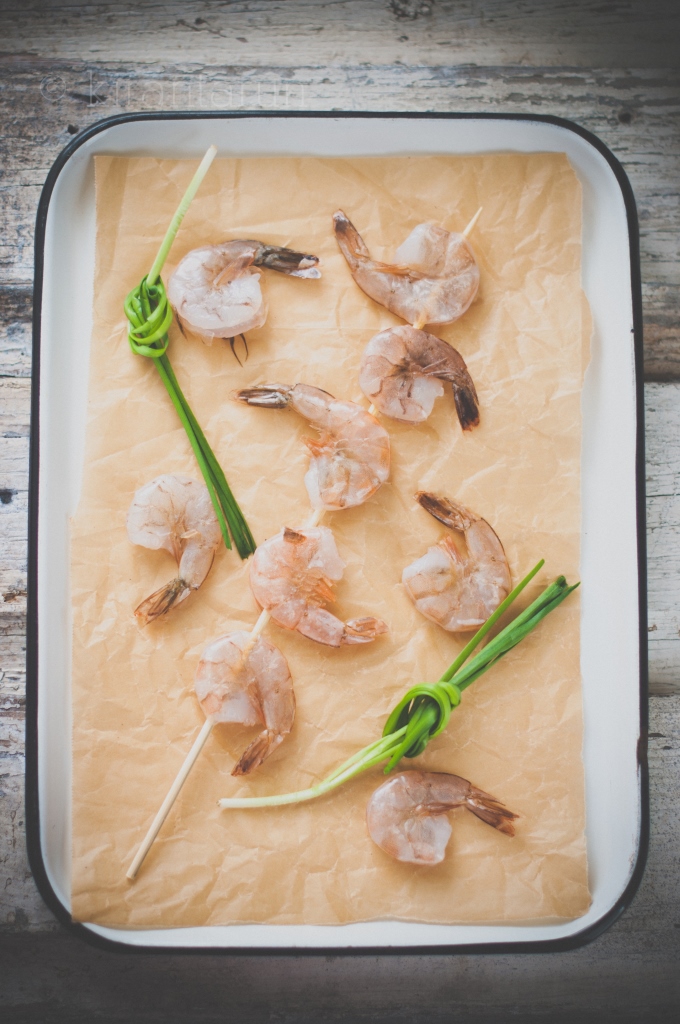 Print This Recipe
Makes 3 servings
Ingredients:
1/2 lbs flat rice noodles (fresh/dried)
1/2 lbs shrimps (18 to 20 count), peeled and deveined
3 large garlic, finely minced
4 tbsp vegetable oil
2 eggs
1 large handful of fresh bean sprouts
1 large handful of chinese chives, chopped
Sauce:
3 tbsp soy sauce
2 tbsp kecap manis or dark soy sauce
1/2 tbsp fish sauce
3 tbsp sambal oelek or fresh chili paste
1/2 tsp white pepper powder
1 tbsp brown sugar
Directions:
Prep all ingredients before heating up the wok. In a bowl, combine all the sauce ingredients and set aside. Prepare noodles according to package instructions. If you are using dried noodles, after draining it, stir 1 tbsp of cooking oil to avoid noodle lumps.
Heat up wok on high and once it begins smoking, reduce heat to medium high and swirl in 2 tbsp cooking oil. Add shrimps and stir-fry for 2 minutes only. Remove shrimp on a clean plate.
Crank up the wok to high heat again, once it smokes, reduce to medium-high and swirl in 1 more tbsp of cooking oil. Add freshly minced garlic and stir fry until fragrant. Avoid burning the garlic. It'll not taste good 😉
Throw in cooked flat rice noodles and sauce. Crank up the heat to high and stir-fry for a minute. Reduce heat to medium-high, push the noodles to the sides of wok and add 2 eggs. Stir fry eggs a little before combining it with noodles.
Crank up the wok to high again and throw in the shrimps, bean sprouts and chinese chives. Stir fry for one more minute and remove from heat.
Serve char kuey teow hot from the wok, immediately, garnished with sliced fresh red chilies.
Traditionally, char kuey teow has a long list of ingredients such as fish cakes, cockles, Chinese sausage and cooked in pork fat etc. Not a fan of these ingredients, so I omitted it. Feel free to add or omit ingredients to your taste.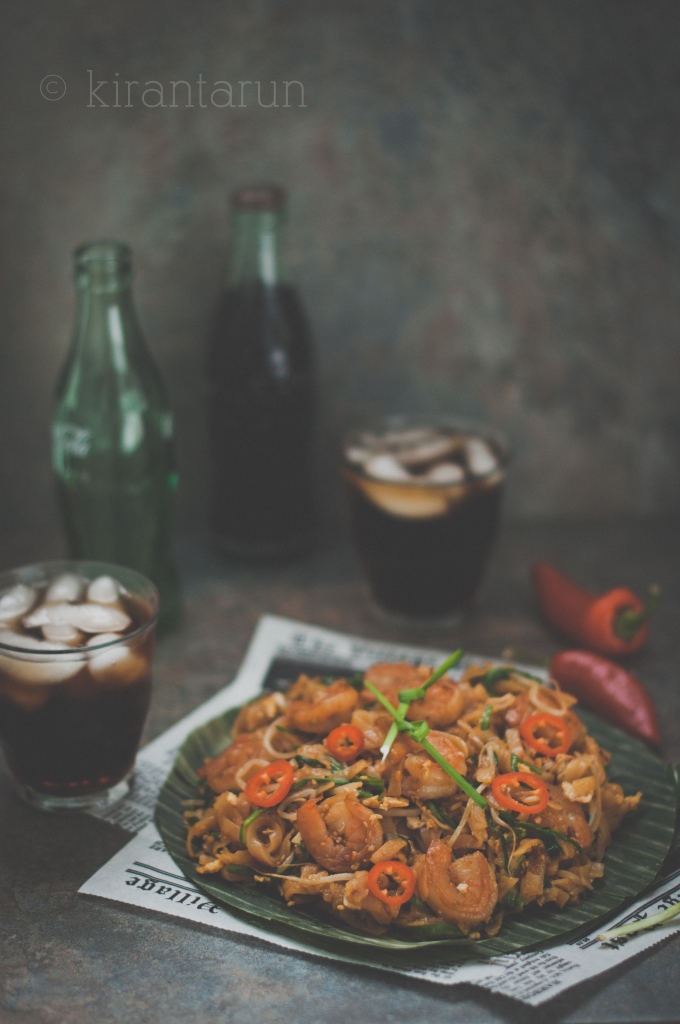 Though char kuey teow resembles pad thai, it definitely tastes different — dare I say more delicious 😀
What's your favorite stir-fry recipe? Have you tried char kuey teow before?