I
have gained a few pounds since visiting my parents. And I'm OK with that. Can't complain when I'm so well fed and spoiled by mom's cooking. Not to forget the irresistible street foods here in Malaysia.
It's all well until I return to normalcy, and onto a treadmill. Till then, I'll continue to ignore and enjoy it all 😉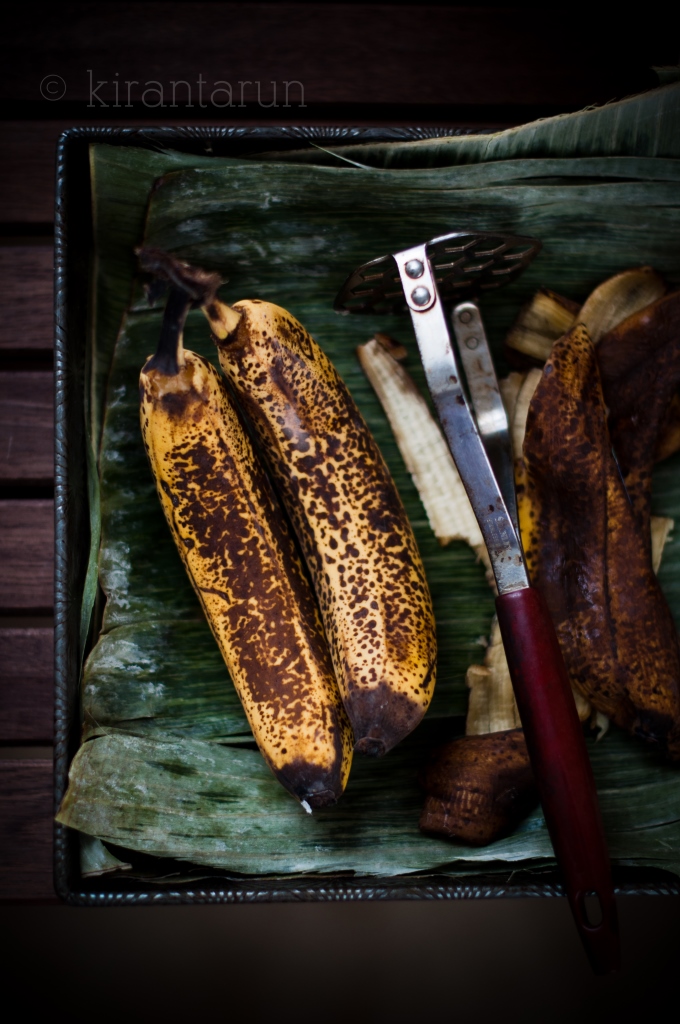 We've landed in Bangalore today and I'm just giddy with excitement at the thought of more eating adventures coming our way. Who am I to complain? While there's so many local delicacies that I can't wait to gobble, I'm already missing one of my many favorite snacks from Malaysia.
Banana fritters are synonymous to Malaysian's palate as one of the epitome of evening tea accompaniment. For me, its the crispy exterior with soft and sweet interior that makes it all more worthy to devour a deep-fried treat.
Don't believe it? Make it yourself and prove me wrong 😉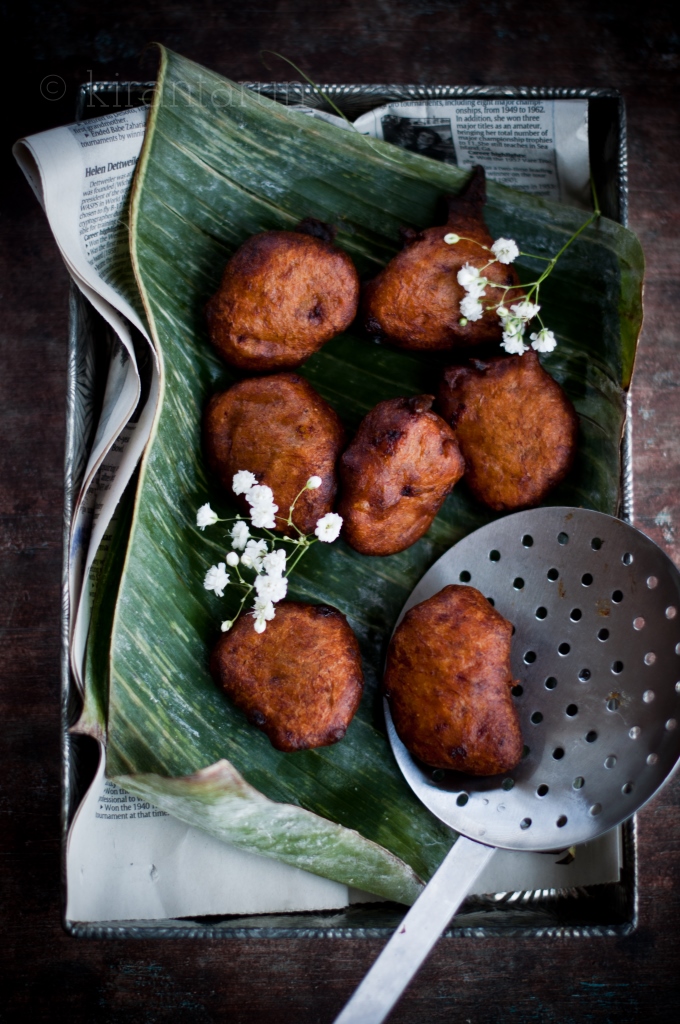 Print This Recipe
Makes about 20 fritters
Ingredients:
oil for deep frying
4 medium ripe bananas, mashed
1/2 cup rice flour
1/2 cup whole wheat flour
1/4 salt
4 tbsp sugar
1/2 tsp ground cinnamon
1/4 tsp ground cardamom
Directions:
Heat cooking oil on medium high in a deep saucepan.
Add all ingredients in a huge bowl. Stir/mash to combine. Set aside while oil heats.
Line baking sheet with paper towels.
Using a small ice cream scoop, add a few dollops of banana fritters batter into hot oil. Fry until browned on all sides.
Remove fritters from oil and set it over paper towels to drain excess oil.
Best enjoyed while hot and crisp!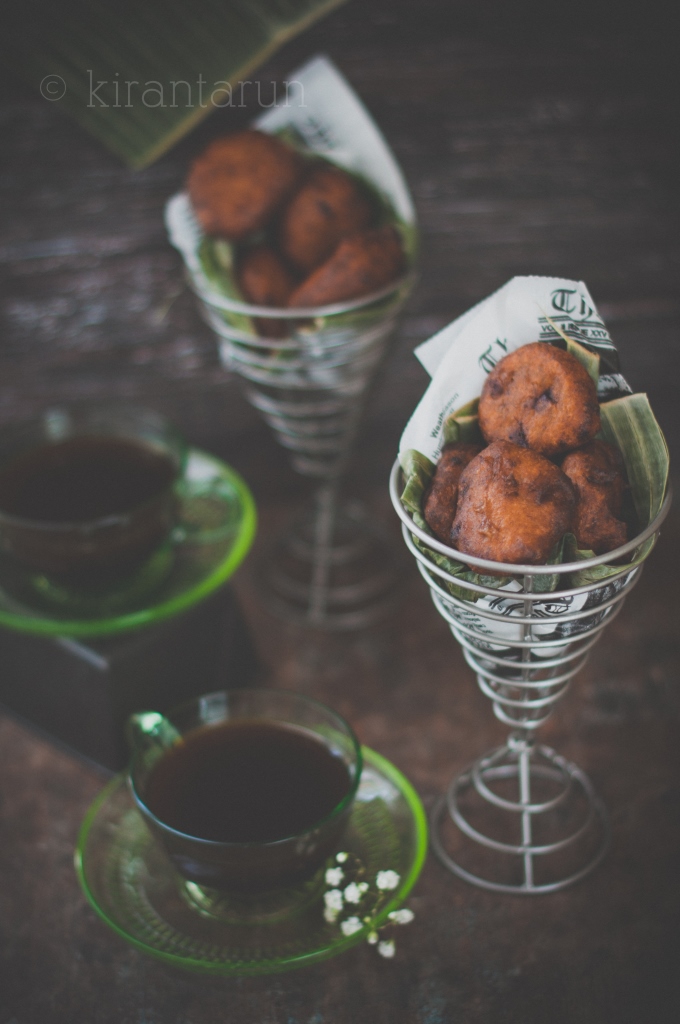 Off to pamper our sweet niece and nephew. Its the best time of the year!
If you had to pick, which ONE location would be an ultimate foodie adventure? For me, its a tie between Malaysia and India. Don't force me to choose 😉