I
call my mom almost everyday. When there isn't much to update, our conversation usually divert to foods:
Mom: "What are you having for breakfast?"
Me: "I am having whipped banana oatmeal fluff, topped with nut butter, sunflower seeds, granola and coconut."
Mom: *silent*
Me: "What happened mom? What are you thinking?"
Mom: "I usually just make plain oats. By the way, what is nut butter?"
A little background. As far as I can recall, we've only sampled peanut and common butter in our foods. Varieties of different nut butters isn't thought of or marketed in Malaysia. After all, where we hail from, nasi lemak rules as a breakfast staple.
"So Mommy, nut butters are usually referred to pulverized nuts (e.g cashew, almonds, sunflower etc) with anything you want to add to it. Promise to make a huge batch for you next time :)"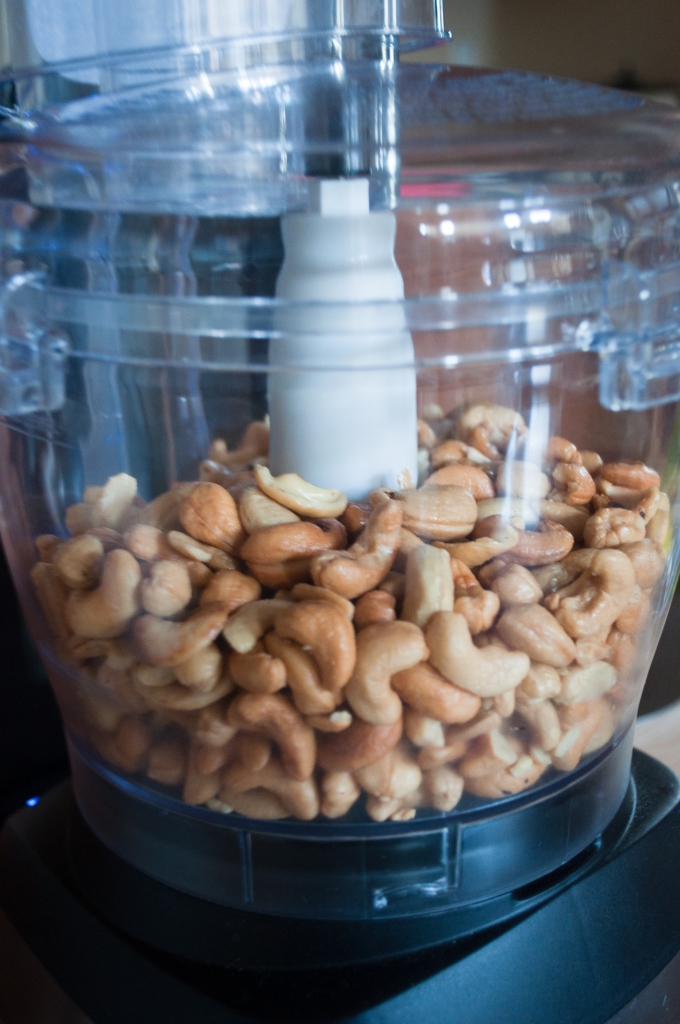 The essentials for this recipe is simple. 1) A high capacity food processor (6 cups & above) 2) Unsalted & roasted nuts of choice. I've tasted almond & peanut butter before, so opted cashew for this experiment.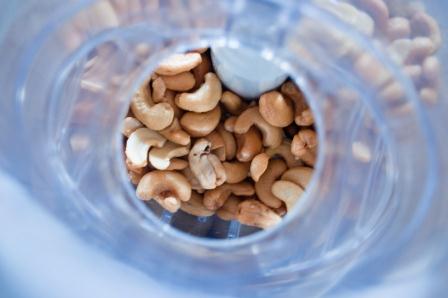 Dump roasted cashews in the food processor and blend continuously between 10 – 15 minutes. Scrape the sides every now and then to ensure it mixes well. With a little help from the Light Olive Oil angels, my food processor took only 10 minutes to achieve a very creamy and smooth cashew nut butter consistency.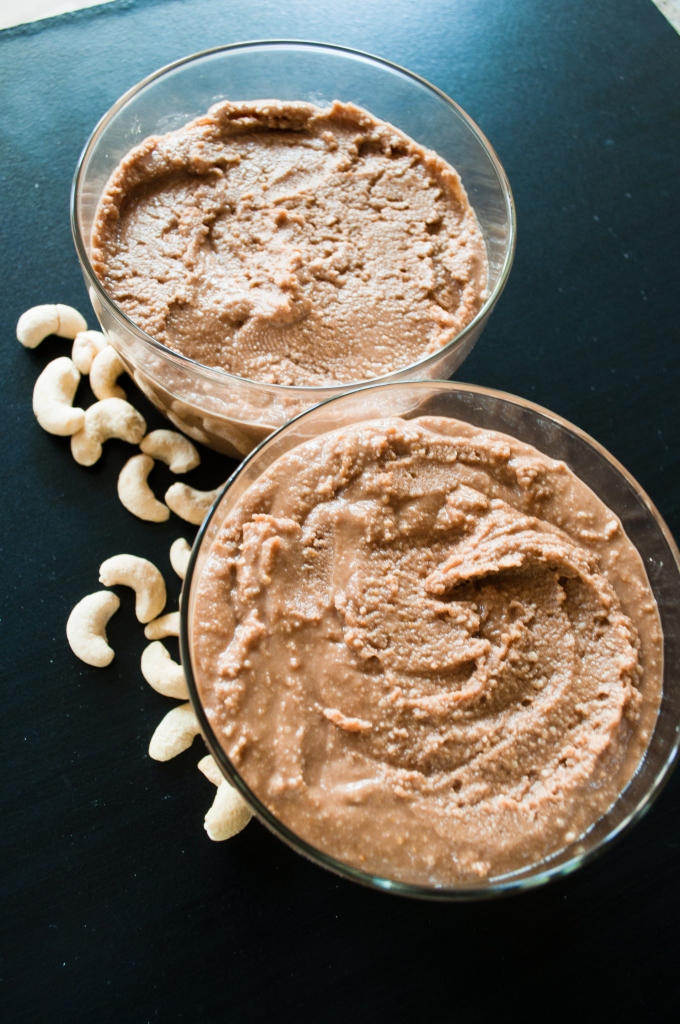 You can use canola oil, but I'd prefer extra light olive oil. I promise it won't taste funky as long as you avoid the extra good stuff (extra virgin olive oil) and opt for the light version. Again, its your prerogative 🙂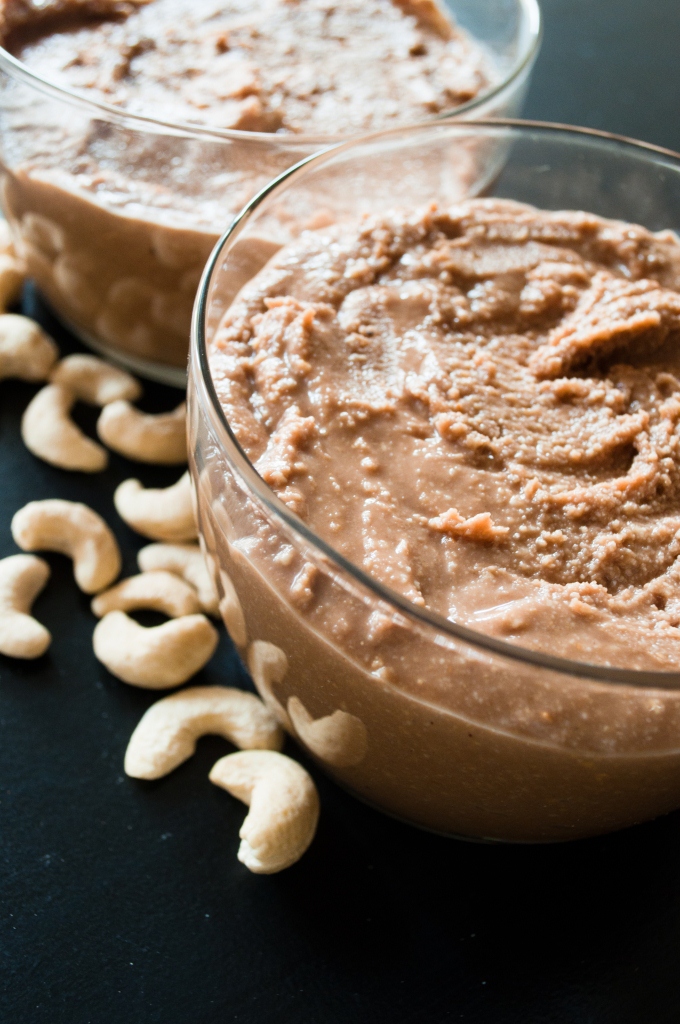 Slather it on a toast.
Spoon it over some oatmeal.
Have a snack with some carrot sticks.
Or just take a spoon and enjoy eating it out of the jar. Not that anyone else is judging you.
Take out your high capacity food processor, pulverize this today. I promise it would make your heart flutter. Twice 😉
Have you ever sampled any nut butters? What are you favorites?
Psst – The Lunch Box page is updated

Edit to add: I have a Shutterfly giveaway on my blog. Check it out.

Ingredients
2 cups cashews, roasted & unsalted.
1/2 tsp salt.
3 tbsp nutella (substitute with honey if you don't want to use Nutella)
1/2 tsp vanilla extract
1/3 – 1/2 cup light olive or canola oil
Directions
Add cashews into the food processor and blend between 10 – 15 minutes. Occasionally, stop to scrape the sides.
Gradually add salt, nutella and olive oil. Continue blending till smooth.
Add vanilla extra at the end, pulse to incorporate.
Store using mason or air tight jar and refrigerate.

Print This Recipe