H
o! Ho! Ho! Merry Christmas!!!
How is it this time of the year again? It's mind boggling how time flies. Take our vacation for example. The stay in India is coming to an end soon and it feels so insufficient.
Time at breakfast table, evening cup of tea with family playing "dumb charades", eating local delicacies and so much more.
I want to freeze it all up. I want the time to stand still. Just for a second at least.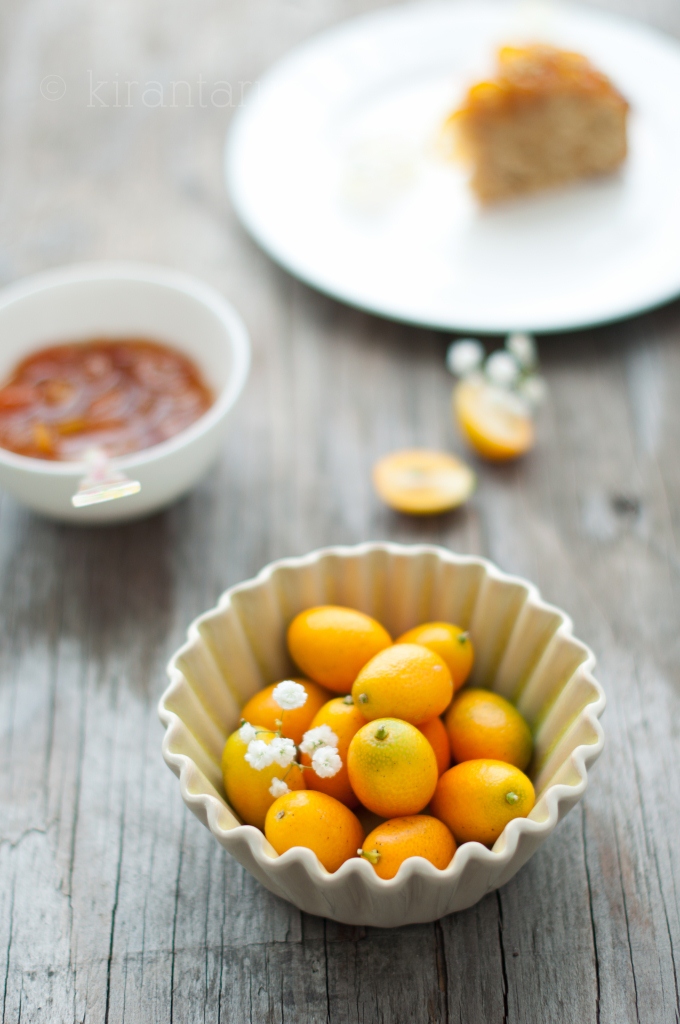 Amidst all of the excitement, I've taken ill for a few days now. Most days were spent recuperating in bed, with flows of medications. It always feels like I've been missing out on so much family time.
Often I've been told about life's blessings for all of our travels. But nothing can ever prepare you for something as painful as vertigo.
It's the one and only bane of my existence. And it's something that I've been learning to deal with for a while now.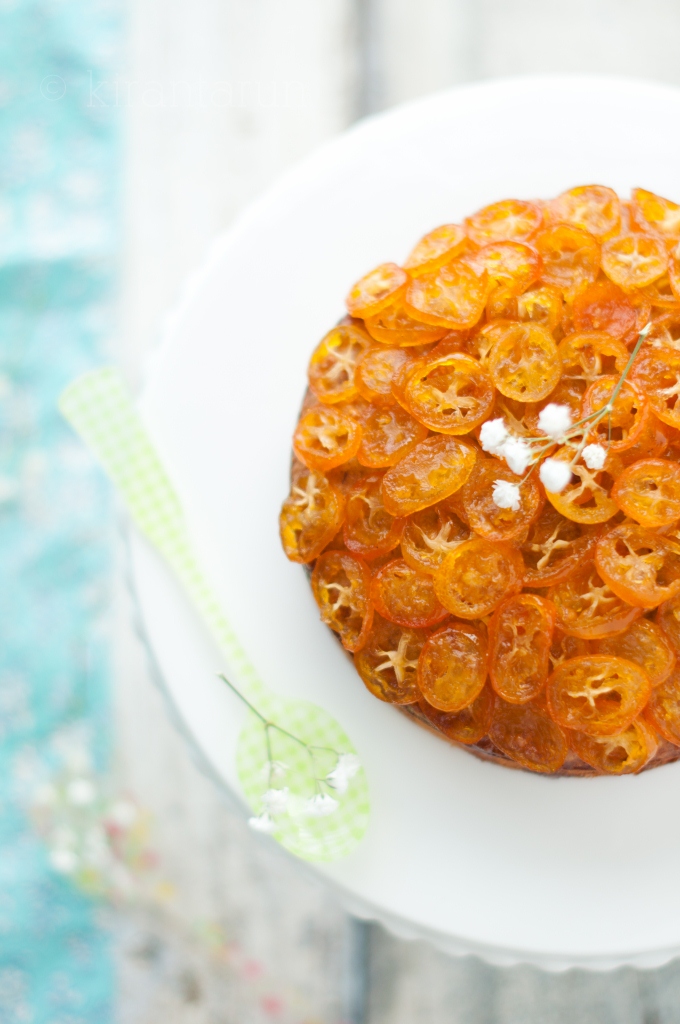 Ultimately, what only matters is that I'm fine in other aspects of health. Counting my blessings for sure 🙂
Lets shift our focus into this recipe. I love a simple cake. A sort-of blank canvas that I can top with festive touches. Something about "candied" that immediately zooms into holiday mood.
Not to forget, baking. It's a perfect partner in crime. While I rest and recuperate, I hope you are indulging in your family favorites during this holiday season.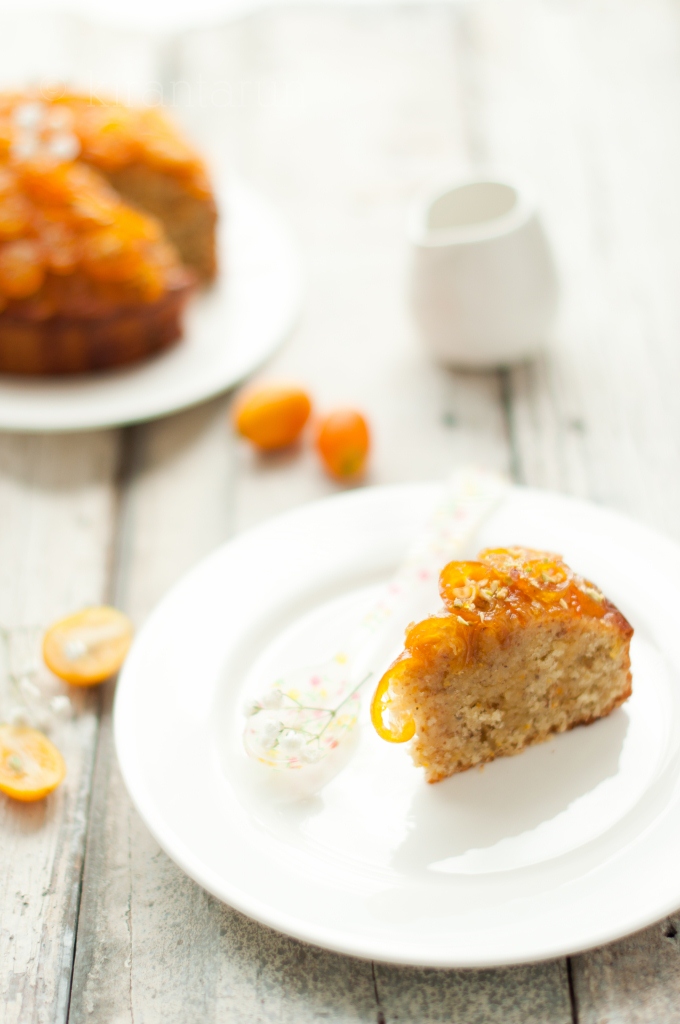 Print This Recipe
Ingredients:
1 cup almond flour
1/2 cup whole wheat pastry flour
1/4 tsp salt
2 tbsp orange zest
4 oz almond paste
2 eggs
1/4 cup almond oil
1/4 cup orange juice
Candied kumquat:
1/4 cup water
1/2 cup honey
1/2 pint (about 16) kumquats, thinly sliced with peel on
Directions:
Preheat oven to 350F. Lightly coat a 6″ cake pan with a nonstick baking spray.
Mix dry ingredients (almond flour, whole wheat pastry and salt) in a bowl. Keep aside.
In a stand mixer with s paddle attachment, add almond paste and 2 eggs. Beat on medium-high speed for a minute until pale and smooth.
Drizzle in almond oil, orange juice and orange zest. Beat until completely combined.
Add dry ingredients and beat on low, enough until it combines. Do not over mix cake batter.
Evenly spread cake batter into greased cake pan. Bake for 30 minutes.
While cake bakes, prepare candied kumquats. Heat a small saucepan on medium.
Add water, honey and thinly sliced kumquats. Bring it to boil for 2 minutes. Bring the heat to low and simmer for 15 minutes until syrup thickens.
Poke some holes into warm almond cake and drizzle candied kumquat thick syrup all over. Arrange candied kumquats onto almond cake and leave to completely cool before serving.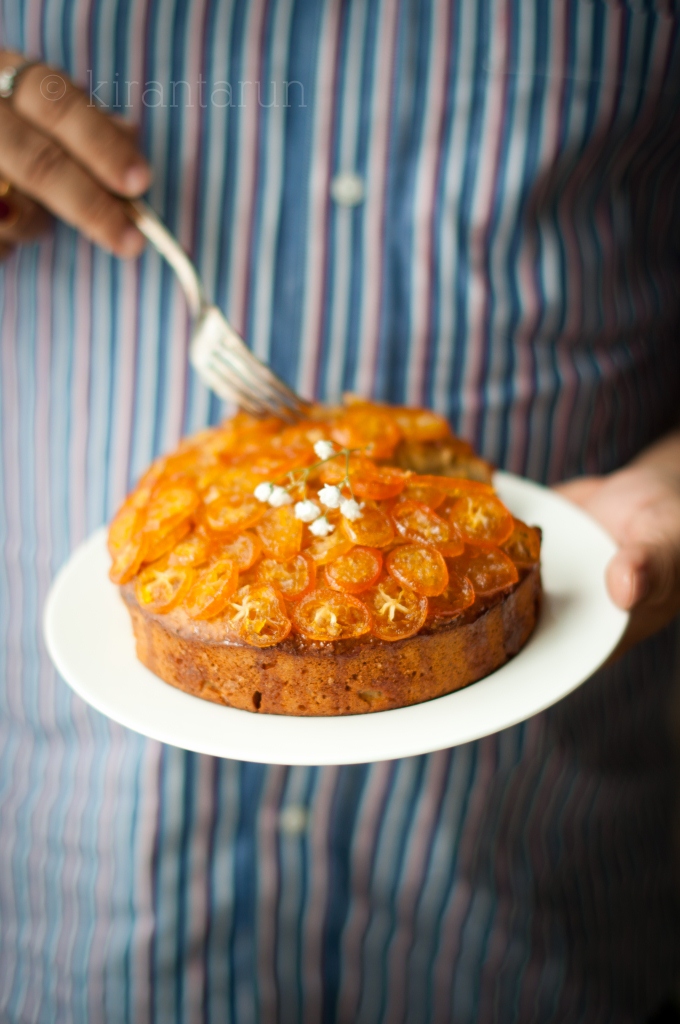 From our family to yours, have a very Merry Christmas & Happy Holidays. We hope you enjoy this precious moments with your loved ones. Live, Laugh and Cherish Every Moment 🙂
What is your favorite Christmas cake recipe? I grew up eating variety of fruit cakes during the holiday season!