H
azelnuts are the favorite in our household. Just a crunch transports me back to my favorite childhood spread, the infamous Nut…., you know what.
But it was always so intensely sweetened. And the list of ingredients can be daunting to consume by the spoon. Daily.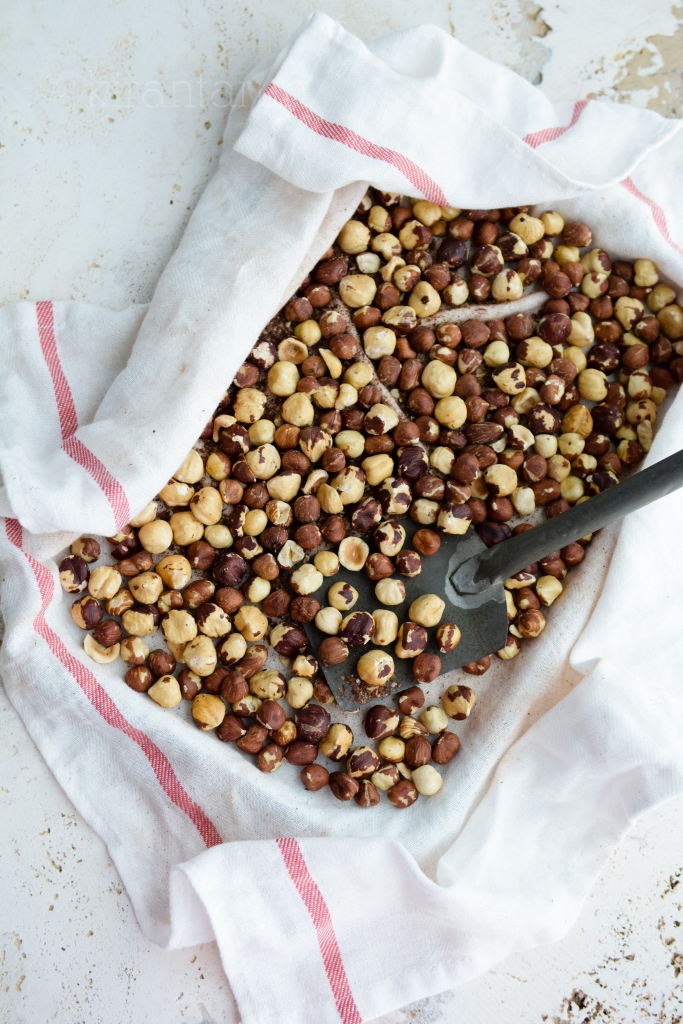 The only natural thing to do here is to make it myself. And yes, I've been churning out homemade nut butters for a long time now. There's no turning back when the whole quality is determined by me.
Controlling the sweetness, omitting artificial ingredients and the best part? I can lick the bowl clean afterwards, with less shame of course 😉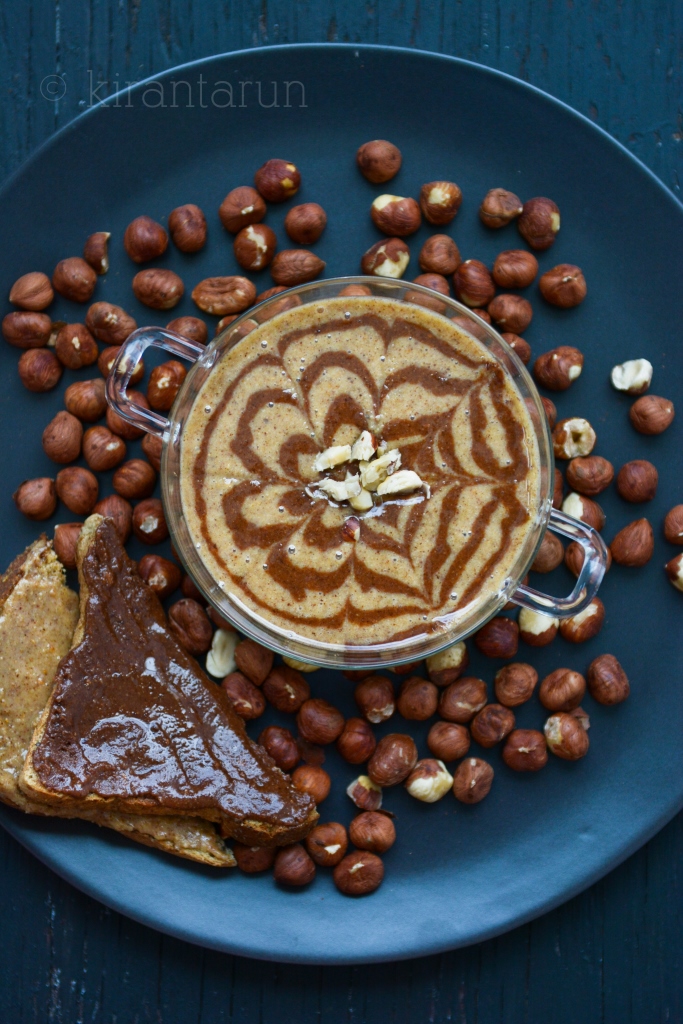 This past weekend, Halloween was somber in our household. So, the only natural thing to do is to make "spidey" web using drippy nut butters, fail at it and pretend that we were part of the Halloween festivities.
Lame-O.
Whatever excuse you need to make homemade hazelnut spread or any nut butters for that matter, just do it. And thank me later.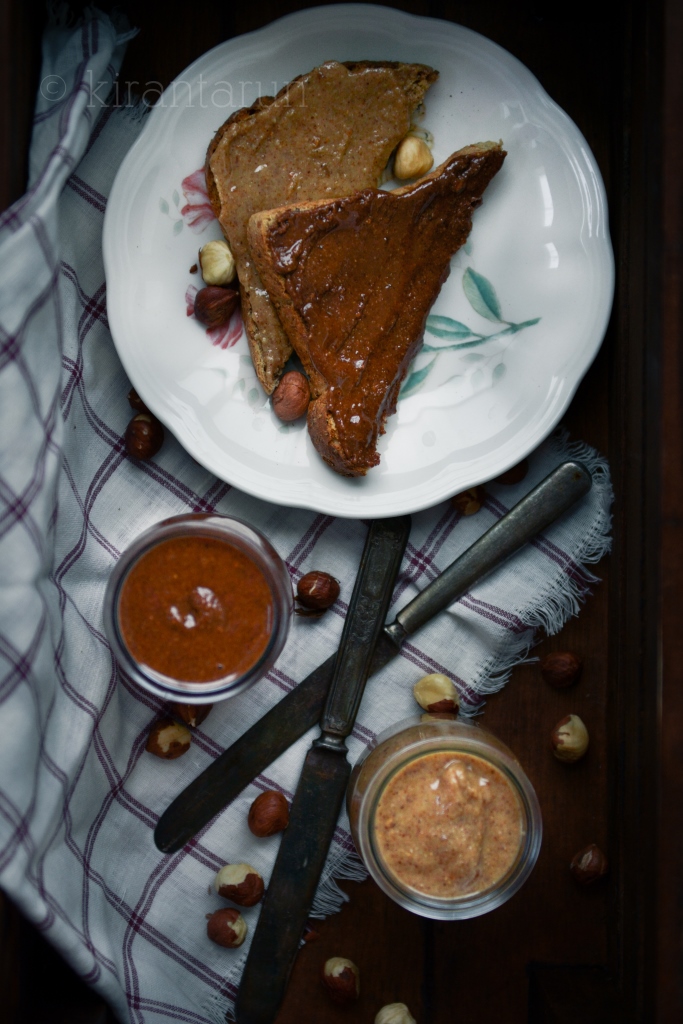 Print This Recipe
Makes 2 jam jars worth of hazelnut spread
Ingredients:
3 cups of raw hazelnuts, unsalted, toasted & skinned
4 tbsp coconut oil, melted
4 tbsp powdered sugar
1/2 tsp sea salt
1 whole vanilla bean or 1 tsp of vanilla extract
1/4 cup raw cacao powder (entire recipe) OR 1/8 cup for half of this recipe
Directions:
Using a high-capacity food processor, cream toasted and skinned warm hazelnuts with melted coconut oil for 10 minutes. Occasionally, stop in between to scrape the sides with a spatula.
Once hazelnut is completely drippy, add powdered sugar, sea salt, vanilla and pulse to combine.
Add cacao powder if you want to make a chocolaty version.
Store in sealed jars, either in a cool cabinet of refrigerator.
Best consumed within 2 weeks. Stays longer in the fridge.

Hope you had a very fun Halloween. I'll admit, there's nothing more fun than a jar in one hand, a spoon in the other.
Have you made nut butters before? What are your favorite ingredients?