S
ome mornings, I'm up early at the crack of dawn, full of energy and motivated to tackle as much on my to-do list of the day as possible. But to be honest, I sometimes crave for lazy days where I roll out of bed so late and there's breakfast waiting for me.
Or someone magically appears and work on my to-do list. Ha!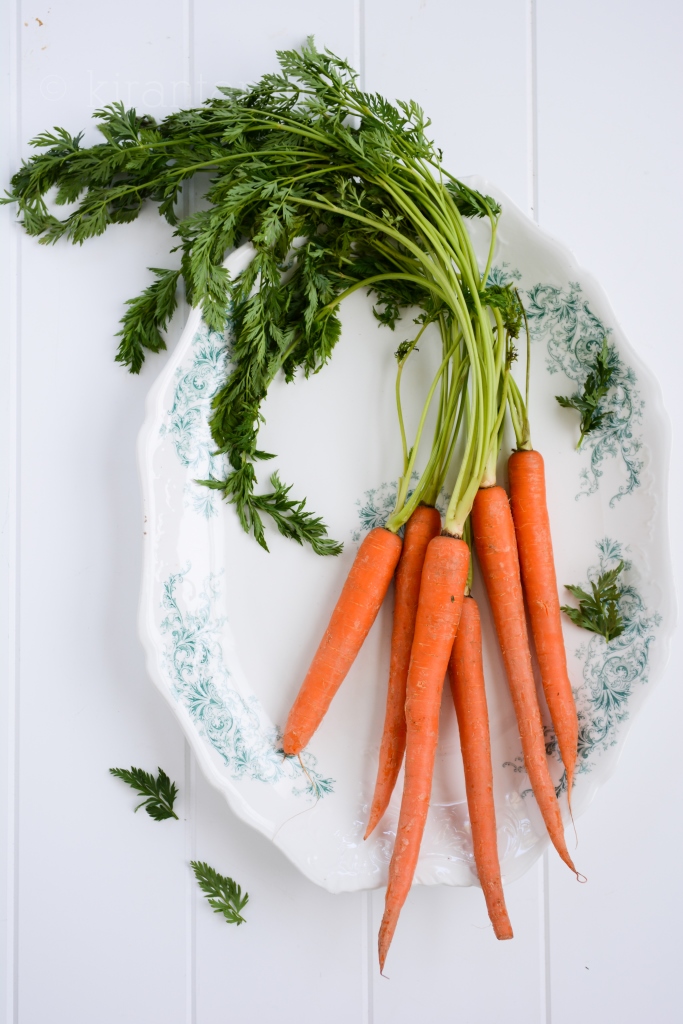 Today, with the to-do list pushed aside (happily!), I'm paying a close attention to a stack of buttermilk carrot pancakes. For breakfast, brunch, lunch or dinner, I'd be devouring this to forget about the pile of dirty laundry.
There's always something more urgent than dirty laundry.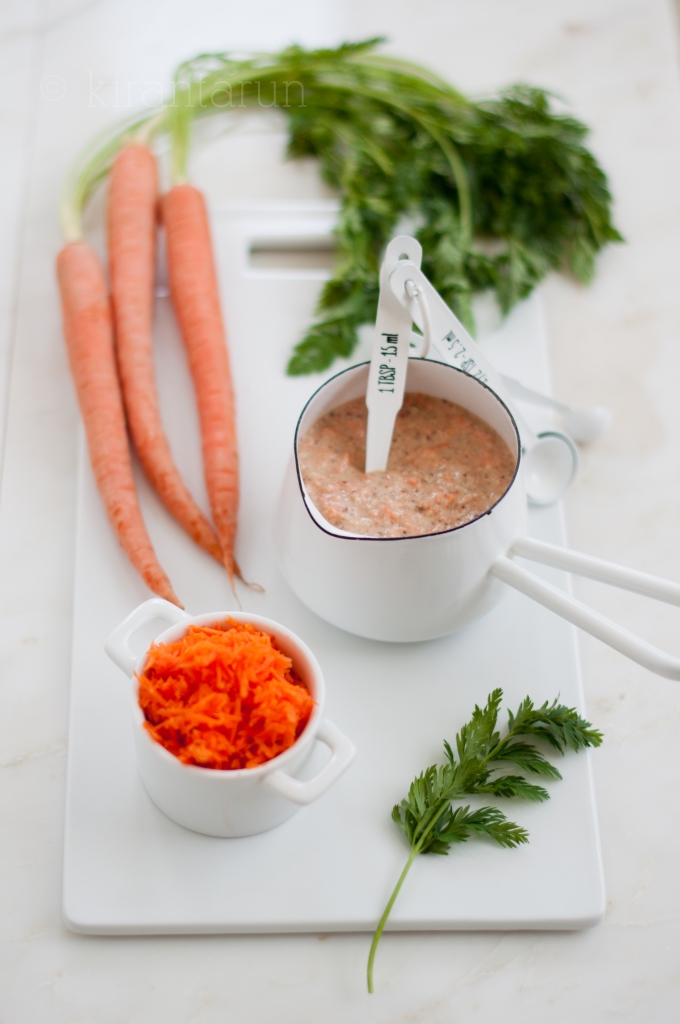 In fact, I'm about to curl back into the bed after this! Happy TGIF!!!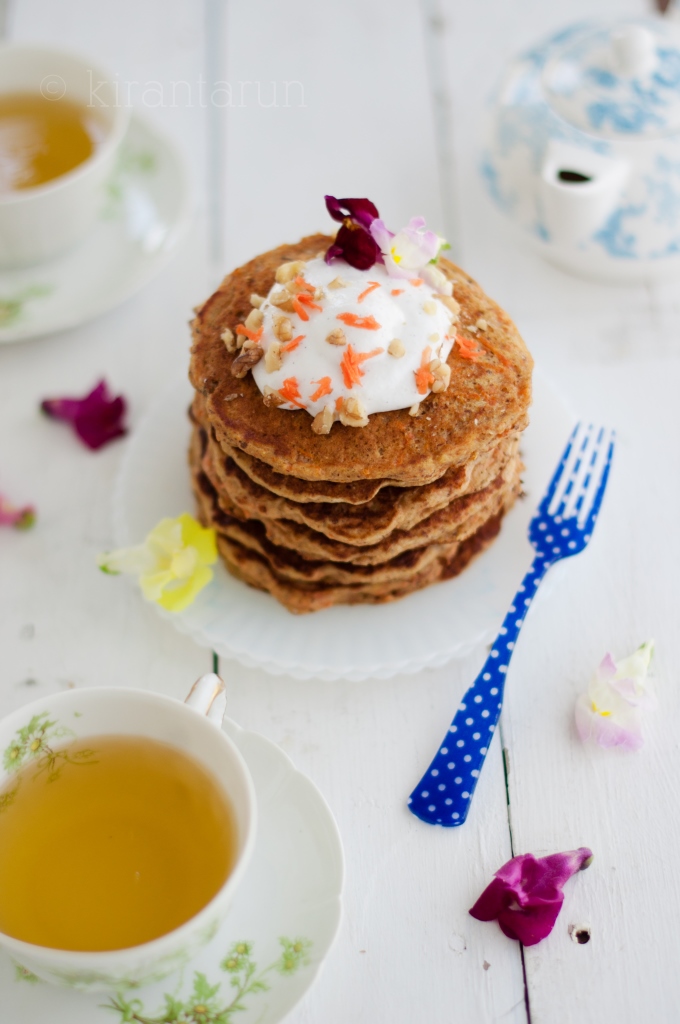 Print This Recipe
Makes 10 to 12 small pancakes
Ingredients:
1/2 cup whole wheat pastry flour
1/2 almond flour
1/8 tsp ground nutmeg
1/4 tsp ground cardamom
1/2 tsp ground cinnamon
1/2 tsp salt
1 tsp baking powder
1/2 tsp baking soda
2 tbsp coconut sugar or granulated sugar
3/4 cup buttermilk
1 egg
1 tsp vanilla extract
1 cup carrots, finely grated
1/8 cup walnut, finely chopped
Directions:
In a large bowl, sift all dry ingredients.
In a separate bowl, whisk wet ingredients (with exception to grated carrots and walnuts).
Gently stir dry ingredients into wet ingredients. Do not over-mix. Fold in grated carrots and walnuts.
Allow batter to rest for 15 minutes.
Heat griddle or a large non-stick skillet on medium.
Add a little butter and swirl around the pan. Spoon 2 heaping tbsp of batter (per pancake) onto hot skillet. Allow pancake surface to bubble for a minute, before flipping. Cook for another 1 minute or until pancakes are lightly browned.
Remove pancakes onto a parchment lined baking sheet and keep it warm in the oven, preheated on a low/warm setting.
Continue making pancakes with the rest of batter.
Serve pancakes with warmed maple syrup/butter/cream topped with grated carrots and chopped walnuts.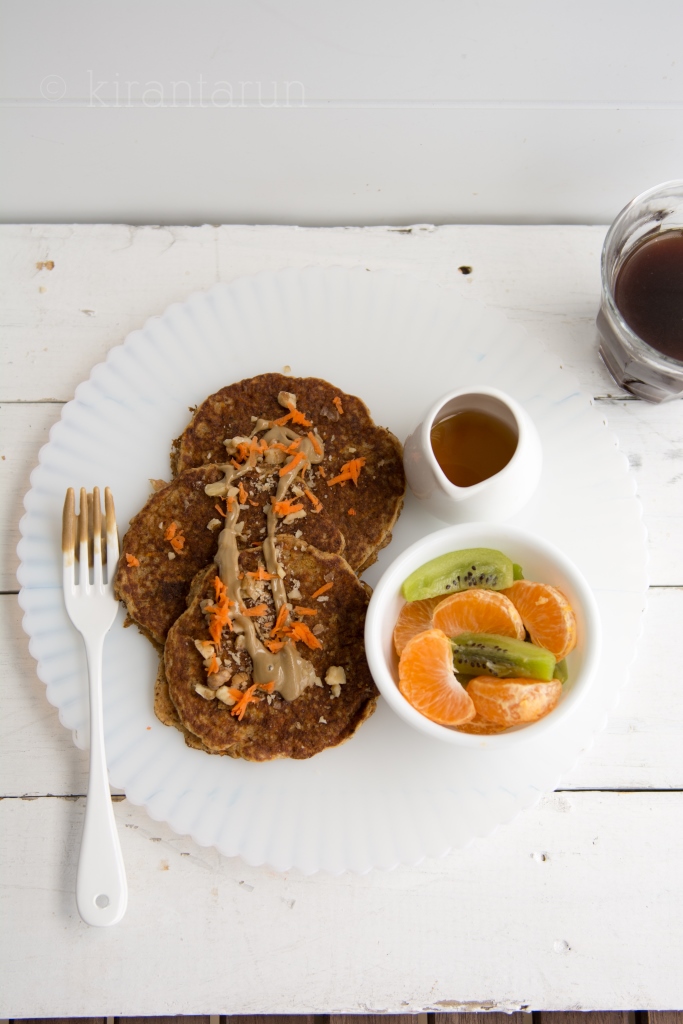 Have a great, chore-free (if that ever happens!) and delicious weekend, my friends 🙂
What's on your to-do list that you HATE the most?