Makes 4 small servings
Ingredients:
3 mangoes, pureed / 1 cup mango puree
1 cup buckwheat groats, soaked
1 cup almond milk
1/2 tsp vanilla extract
1/8 tsp cardamom powder
2 tbsp raw honey
pinch of salt
Directions:
Rinse soaked buckwheat groats well. Add into a blender with mango puree (reserving some for garnish) almond milk, vanilla extract, cardamom powder, raw honey and a pinch of salt. Blend until smooth.
Layer with mango puree and buckwheat porridge. Garnish with chopped fresh mango, pistachios and toasted buckwheat groats. Best eaten chilled!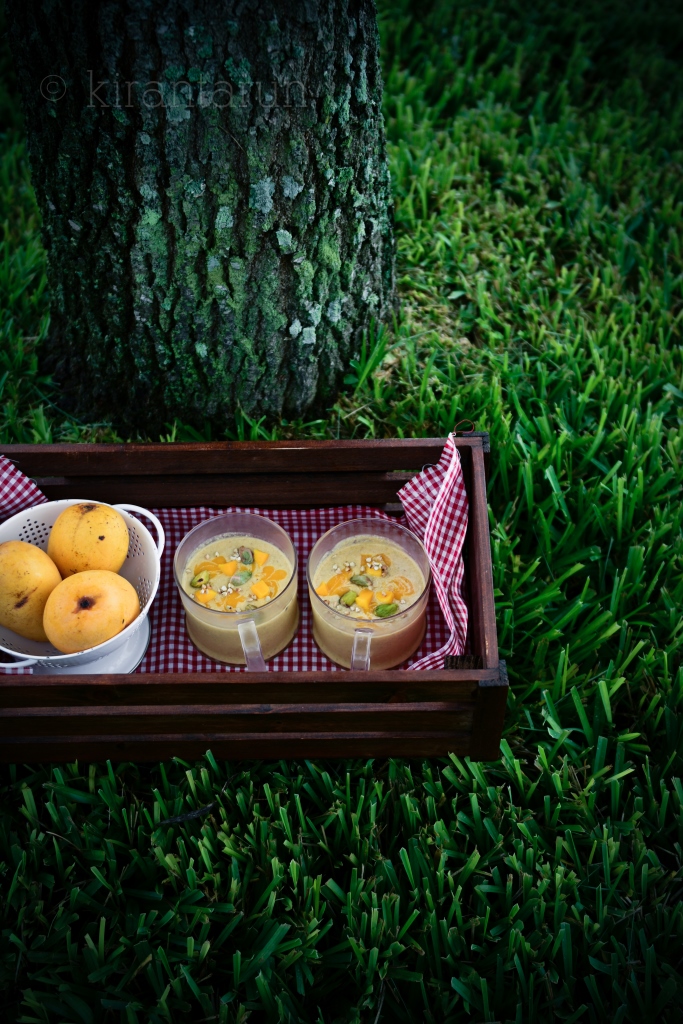 Hope you had a great summer and continue to soak it up before fall 🙂
What's your favorite porridge during summer?