H
ello September!! Hi Friends!!
It's been pretty quiet here for a while. And before we knew it, summer is almost gone! Totally forgot about this recipe that have been sitting way too long in the draft folder.
Yikes!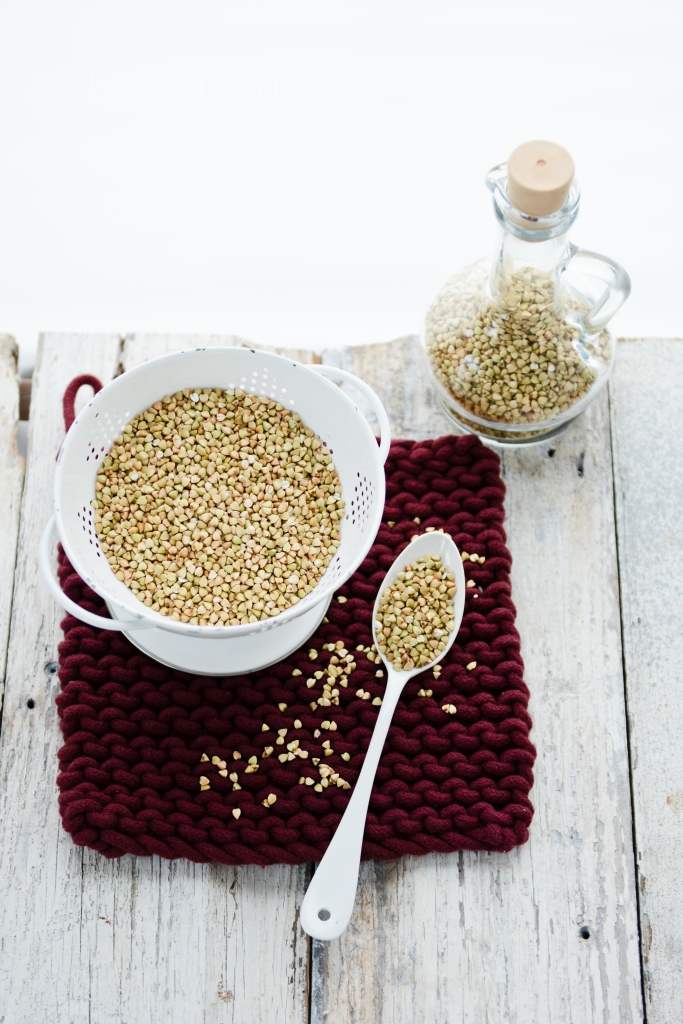 This summer has been a tested one for us. Though we had a great time while the in-laws were down for a visit — their trip were cut short due to a family tragedy. Its heartbreaking to see them go through so much turmoil in such a fragile age.
I'm glad we were able to console them and be with them during this trying time. A break from blogging was also necessary so that I could fully commit to their well-being.

Food did play a huge role in comforting. Surprisingly, this chilled buckwheat porridge was a pleasant change from overnight oats.
Hoping mangoes are still in season wherever you are. If not, thick mango pulp or frozen mango would work here. The possibilities are endless, so try to hold onto summer as long and as fast as you can.
Don't remind me of pumpkin spice latte. I'm still not ready. Nope.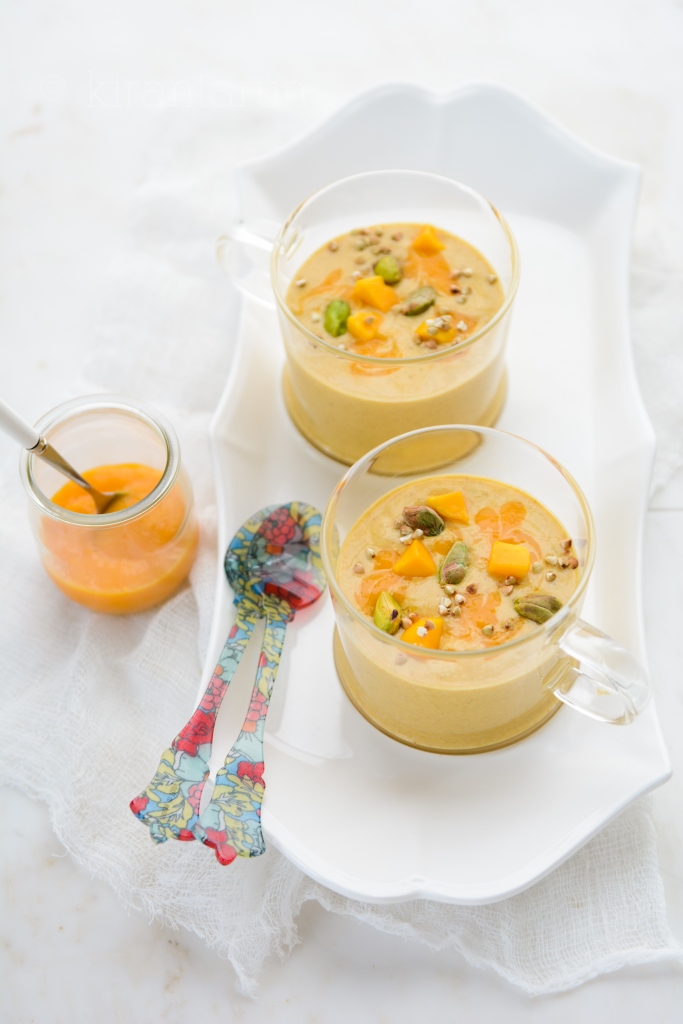 Print This Recipe
Makes 4 small servings
Ingredients:
3 mangoes, pureed / 1 cup mango puree
1 cup buckwheat groats, soaked
1 cup almond milk
1/2 tsp vanilla extract
1/8 tsp cardamom powder
2 tbsp raw honey
pinch of salt
Directions:
Rinse soaked buckwheat groats well. Add into a blender with mango puree (reserving some for garnish) almond milk, vanilla extract, cardamom powder, raw honey and a pinch of salt. Blend until smooth.
Layer with mango puree and buckwheat porridge. Garnish with chopped fresh mango, pistachios and toasted buckwheat groats. Best eaten chilled!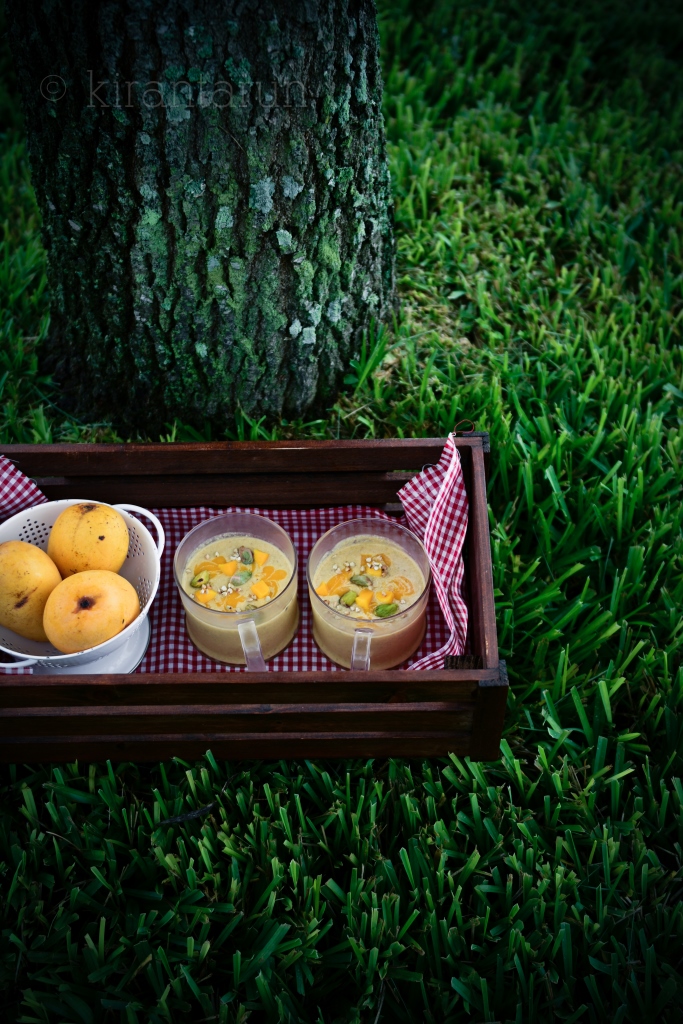 Hope you had a great summer and continue to soak it up before fall 🙂
What's your favorite porridge during summer?