Ingredients:
1 cup buckwheat flour
1.5 cups of whole wheat pasty flour
1/2 tsp salt
1 package (2+1/4 tsp) of dry active yeast
2 tbsp sugar
1/4 cup warm water
1 cup buttermilk, warmed
2 eggs, beaten
Directions:
Sift the flours and salt into a huge bowl. Set aside.
Heat 1/4 cup of water between 105 to 115F in order to successful proof the yeast. Stir in yeast, sugar and set aside for 5 minutes to allow to bubble.
In a separate bowl, whisk eggs until frothy.
Combined proofed years and frothy eggs with warmed buttermilk. Stir to combine.
Add wet ingredients into dry ingredients. Stir with a wooden spoon until a smooth and thick batter is achieved.
Lightly grease a loaf pan. Transfer the thick bread batter into greased loaf pan. Tap pan to remove any air bubbles. Cover pan with a damp kitchen towel and place the loaf pan in a warm oven to allow batter to rise (double in size) for at least an hour.
Carefully remove proofed bread from the oven. Preheat oven to 350F.
Bake bread batter for 25 minutes. Remove loaf pan from oven and allow to cool for 30 minutes before removing loaf from pan to completely cool on a cooling rack.
Slice and store in a cool dry place. This bread has a very short shelf life but freezes beautifully.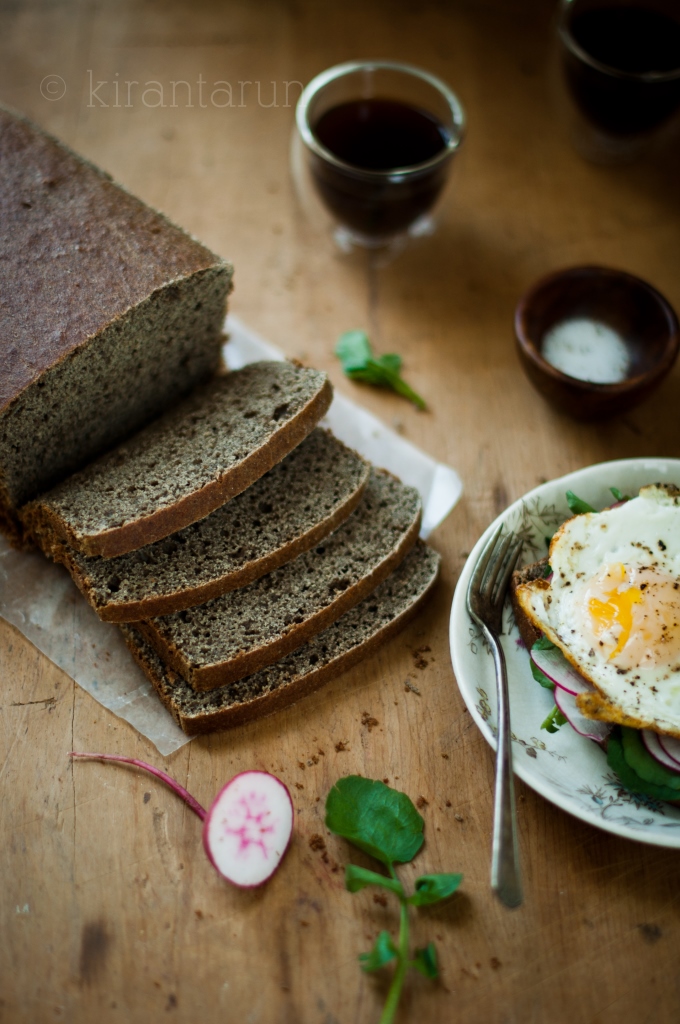 Have a great and delicious weekend, friends. And good luck in your scientific discoveries 🙂
What's your favorite sitcom?