T
hough its still not officially fall, and Florida's weather is still as hot as summer, I couldn't wait to break into my stash of this delicious pumpkin treat.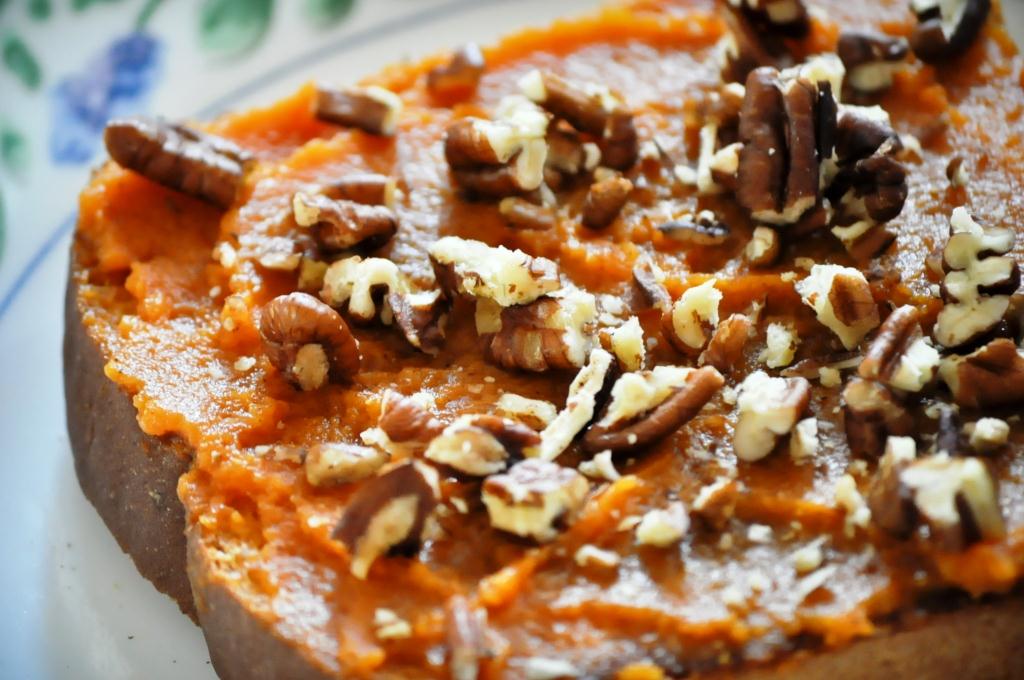 Well, one wouldn't refer "slathering Libby's pumpkin puree on toast, sprinkled with chopped pecans" as a gourmet recipe. What the heck, it was just too delish! Food doesn't have to be so complicated with long list of ingredients to be tasteful, right? It's just another excuse for me to break into pumpkin. I am so looking forward to fall weather. Yummy bowls of hot oatmeals. Not the regular plain bowl of oatmeal's we grew up eating. Thanks to the endless array of toppings that transforms my boring oats, to something I look forward to every day.
Hot Pumpkin Oats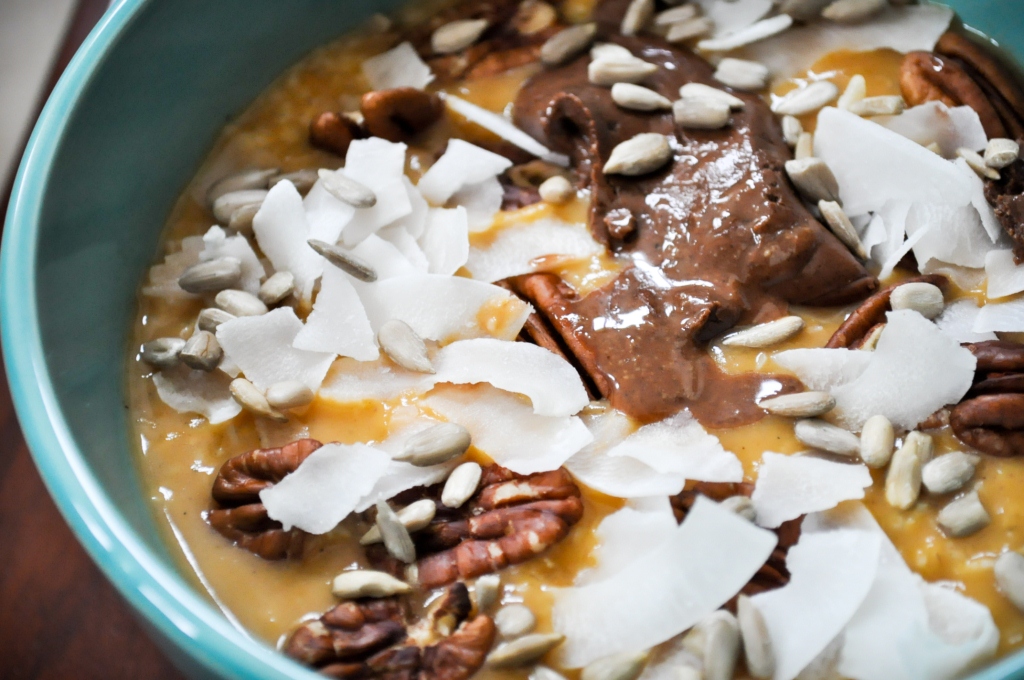 If you love pumpkin + oats, please oh please try this combo. I promise you, it would change your life forever.

Print This Recipe
Adapted from KathEats.com
Ingredients:
1/3 cup old fashioned oats
1/2 cup milk
1/3 cup water
3 heaping tbsp pumpkin puree – my favorite is Libby's
1 /2 tsp pumpkin spice
pinch of salt
1/2 tsp vanilla extract
For glorious toppings..
The possibilities are endless, ranging from seeds, nuts, coconut, drizzle of nut butters or sweeteners such as honey, agave etc.
Directions:
Heat a saucepan over medium, and combine in oats, milk & water.
Stir every now and then till oats fully absorbs liquid.
Once the oats are at your desired consistency, turn off heat or it would bubble over and burn.
Stir in pumpkin spice, salt & vanilla extract.
Serve hot or cold with your favorite toppings! The photo above had sunflower seeds, pecans, coconut chips, a drizzle of honey and a healthy tbsp of chocolate peanut butter.
Oh yeah 🙂
Am I safe to report that the pants don't fit me anymore? That's what I call a delicious and satisfying breakfast. Definitely keeps me full for hours, and tames my sweet tooth.
I usually have my breakfast with a side of fruits. That counts as healthy breakfast, right?
I think so.
Coupled with almond milk iced coffee. Wow. A deadly albeit delicious breakfast combo.
Some of my oatmeal creations over the time: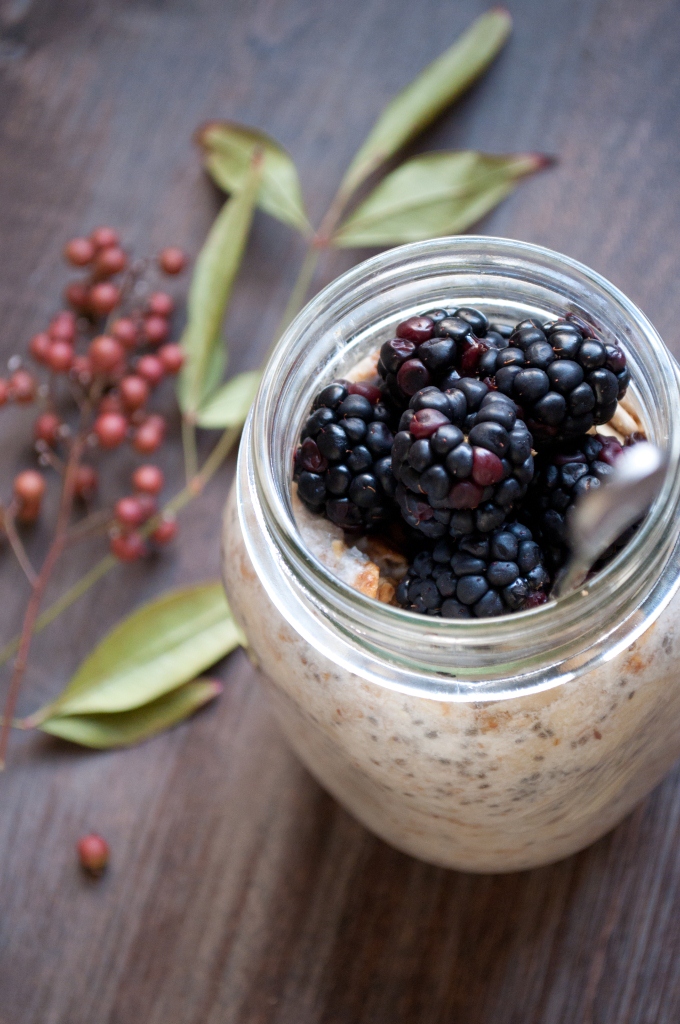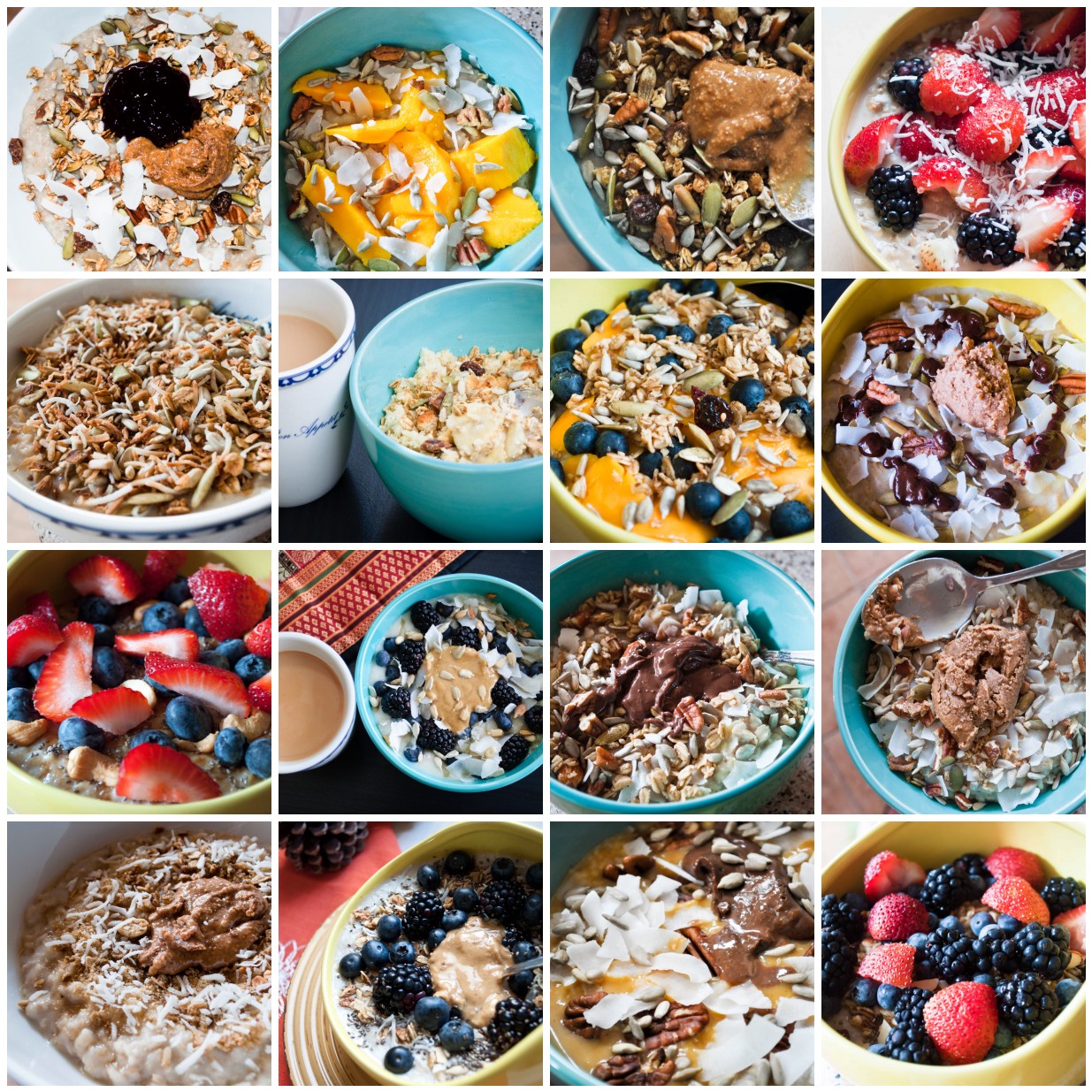 Do you love hot oats? What are your fall cravings?
If you don't love hot oats, perhaps these creations might tickle your fancy? And if you haven't notice already, I have a huge liking for strawberries. Seriously. A lot. I am going to miss you summer, but 'em so ready for Fall 😀