H
ello and welcome to almost the end of Spring. How is time flying… well, I don't have answer to that except mine is being well spent in the kitchen whipping up some tasty treats for the Husband and you.
You are welcome 😀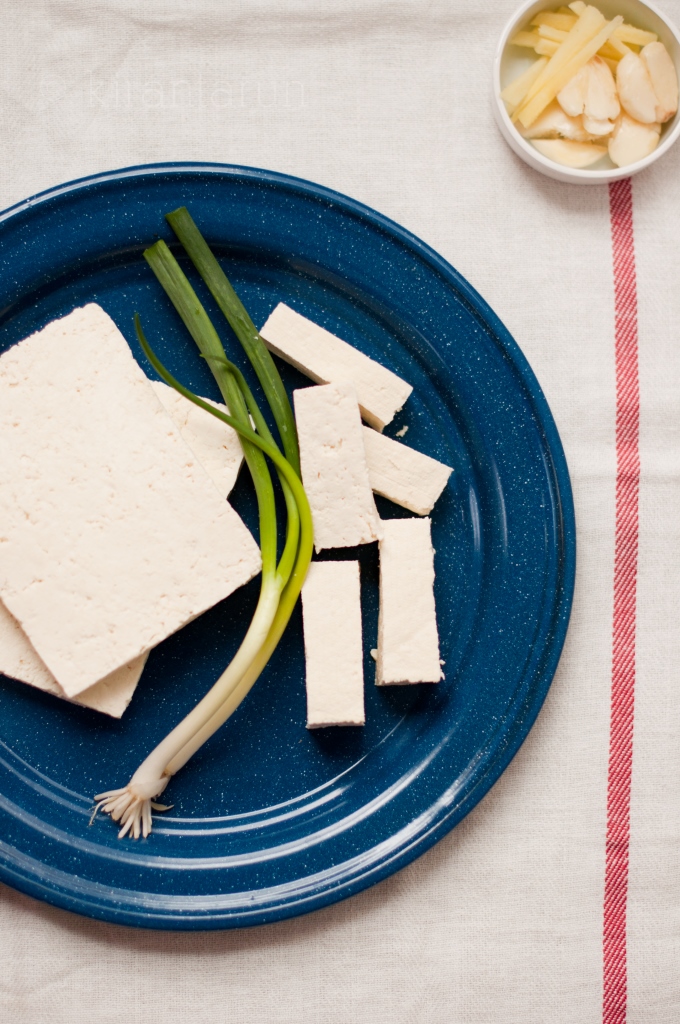 Apart from the usual recipe testing, I've been trying to spruce up the blog design just a bit. There's a new set of social media icon, a list of press mention, editing on some new pages etc… Work is still in progress, so if there's something broken, I'd appreciate it if you let me know.
Also, there's the announcement of Google shutting down my favorite Google Reader by July 1st. Darn. So if you are subscribed to us via Google Reader, please redirect the subscription to your favorite blog reader.
Mine happens to be Feedly. I just can't get the fact why it took me THIS long to switch. Thanks for the nudge, Google 😉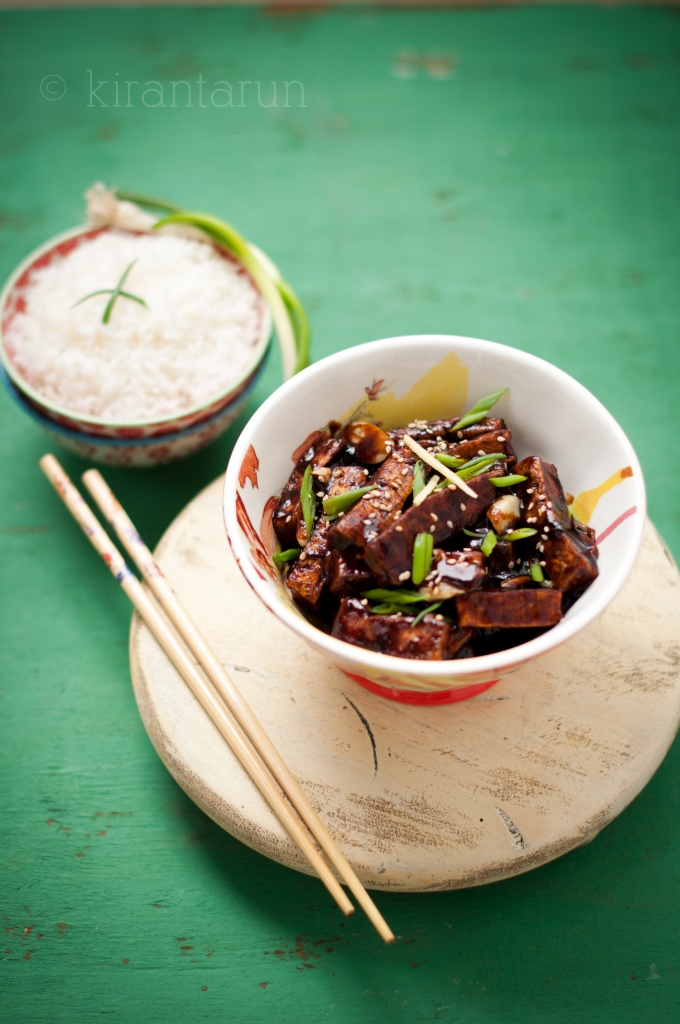 So, now that we have covered the technical jargons for the day — let's tackle a simple and satisfying recipe for a change. There's nothing about tofu that I don't like.
Zilch.
It's often misconstrued to be plain Jane, dull and flavorless. Well, that's an overstatement if you asked me. I'd prefer taking simple ingredients and jazzing it up.
Living life at the edge gives us the thrill, huh? 😉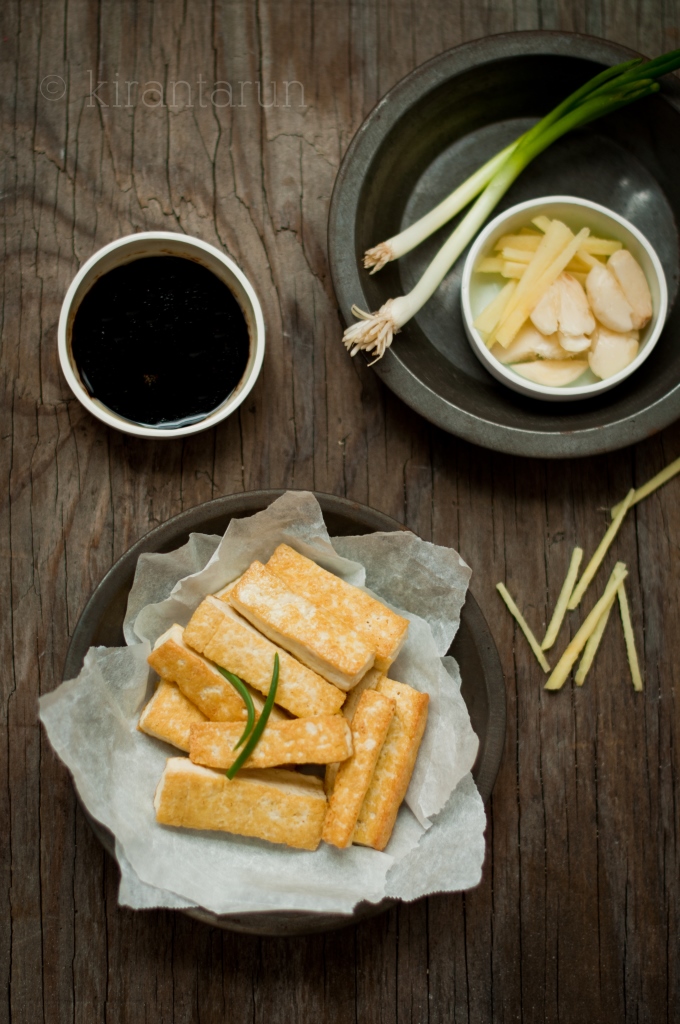 Print This Recipe
Ingredients:
2 firm organic tofu
3 tbsp cooking oil
4 to 5 large garlic cloves, peeled & smashed
6 slices of fresh ginger, sliced into matchsticks
6 spring onions, sliced
sesame seeds
Sauce:
3 tbsp low-sodium soy sauce
1 tbsp Chinese cooking wine
1 tbsp sesame oil
1 tbsp sugar
1/4 tsp salt (adjust to taste)
1/2 tsp black pepper
1 tsp cornstarch dissolved in some water
Directions:
Cut the tofu into strips. Place in a colander lined with kitchen towel, to drain.

Mix all the sauce ingredients in a bowl. Set aside.
Heat a large non-stick skillet on high. Add oil once pan is hot. Reduce heat to medium.
Add drained sliced tofu fry for a minute or until very lightly browned on one side. Turn gently with a spatula until all the pieces are very lightly browned on the sides.
Add garlic, ginger and half of the spring onions and stir-fry gently for 2 minutes or until fragrant.
Reduce heat to low, drizzle in the sauce, stir to blend and cover wok with lid. Braise for 5 minutes. If sauce becomes too dry whilst cooking, add a few tablespoons of water.
Before serving, add remaining spring onions and garnish with some sesame seeds. Serve hot with steaming jasmine rice.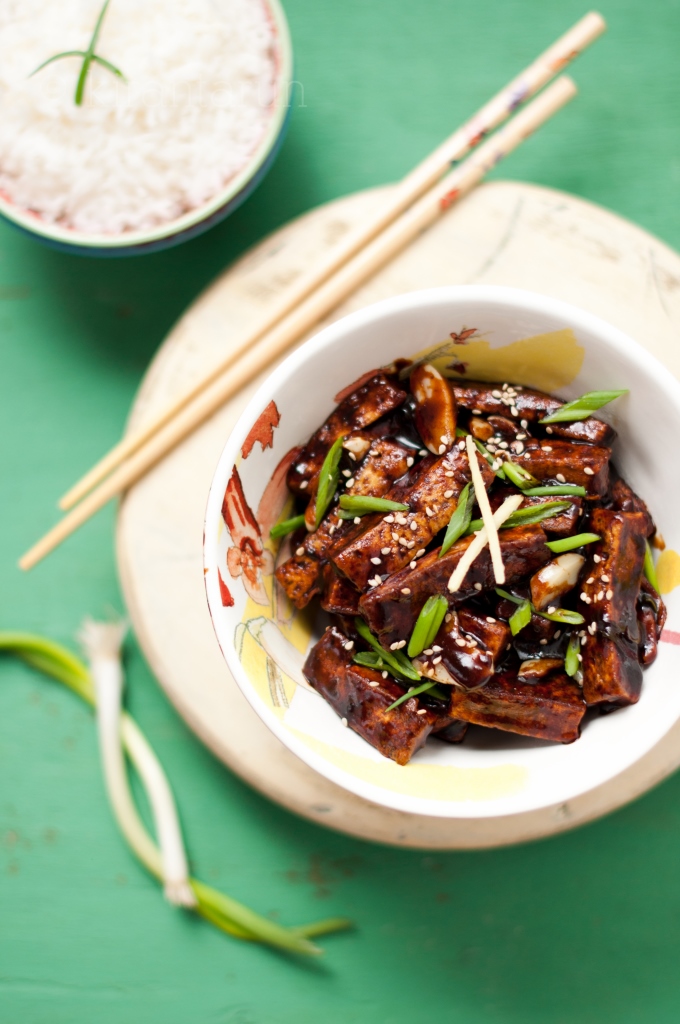 There's a variety of recipes out there in braising tofu. Try experimenting this recipe by using different ingredients or spices. I love the idea of adding black bean sauce in place of soy sauce. Or adding some mushrooms and a pinch of five spice powder. Yum!
Off to put the idea to work 😉
What are your thoughts on the very soon shutting down of Google Reader? Are you switched to Feedly or is there something else out there?