H
i friends!!
Hello Spring!! I've been buried under so much work lately, that it feels so good to be able to sit down and blog. Finally.
24 hours a day is never enough for me. Ever.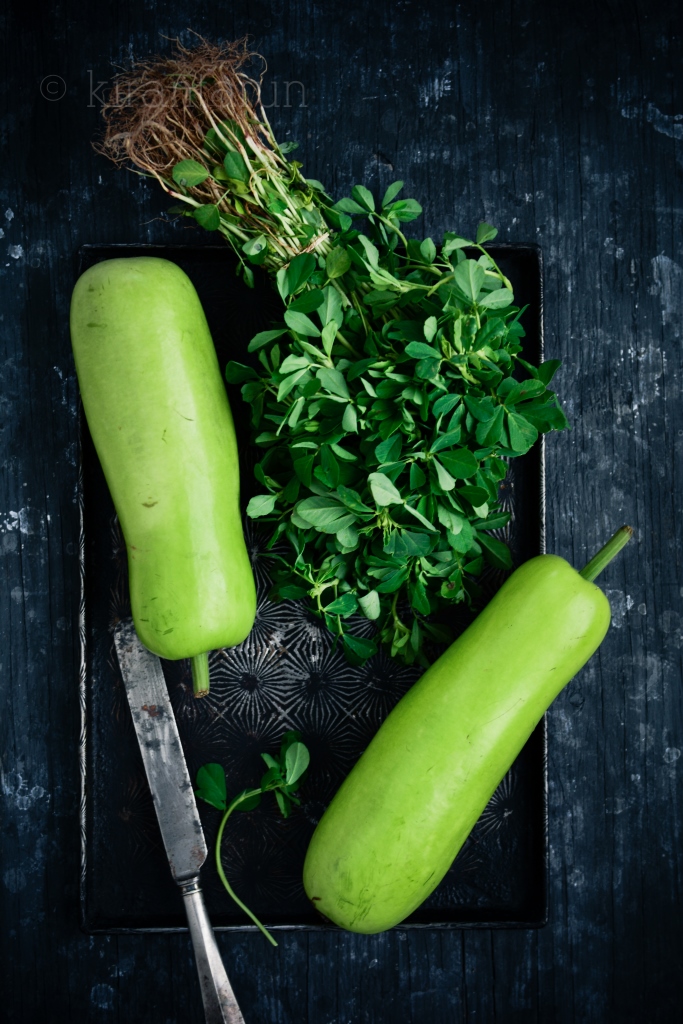 And to add insult to the injury, I am out of any new future recipes. I've got to find the time and light to create and shoot more. Perhaps I am lacking in the time management department.
I have a planner where I plan all my future recipes, but somehow, it's difficult to manage my chaotic life even with a planner. I have a HUGE respect and admiration for bloggers who blog new recipes every-single-day!
How do they do it? Pretty sure they have a genie or something.
Magic!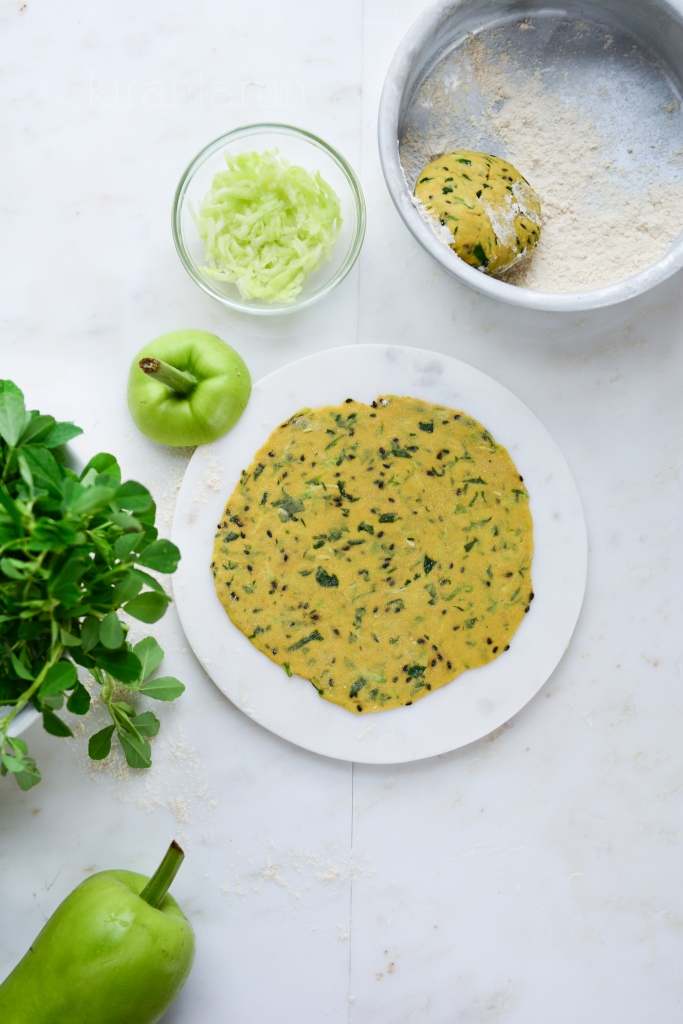 I still need to figure the whole planning and time management issues out. Oh, did I mentioned I'm a seasoned blogger?
Argh!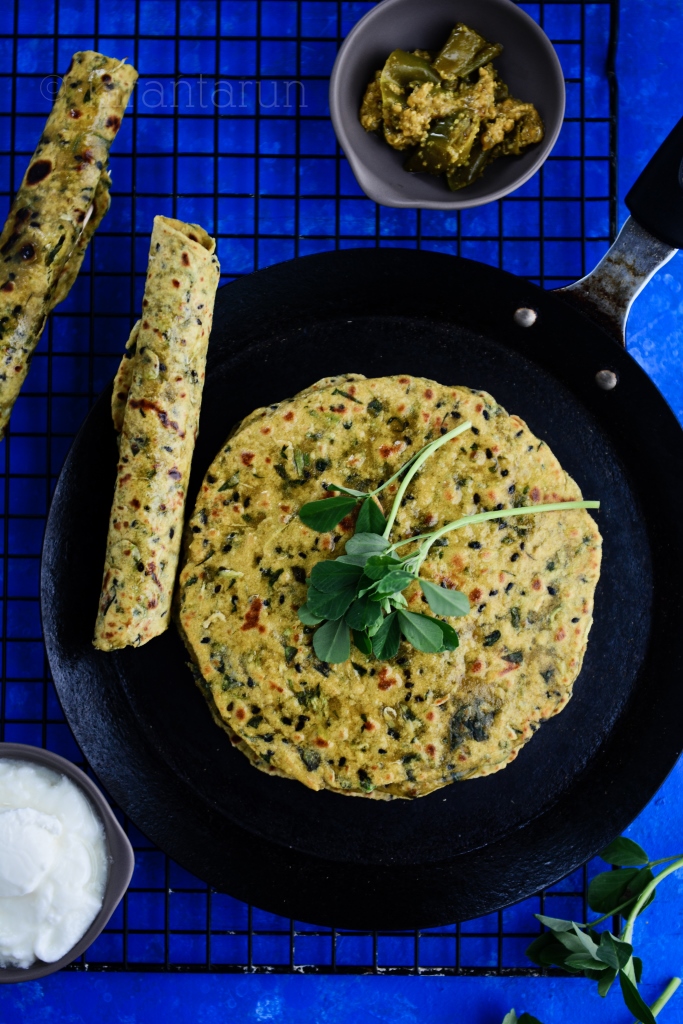 Off to bury it all into a plate of hot and steamy bottle gourd and fresh fenugreek paratha's. With a side of masala chai. Always, because it's the perfect accompaniment and there's no substitutions here 🙂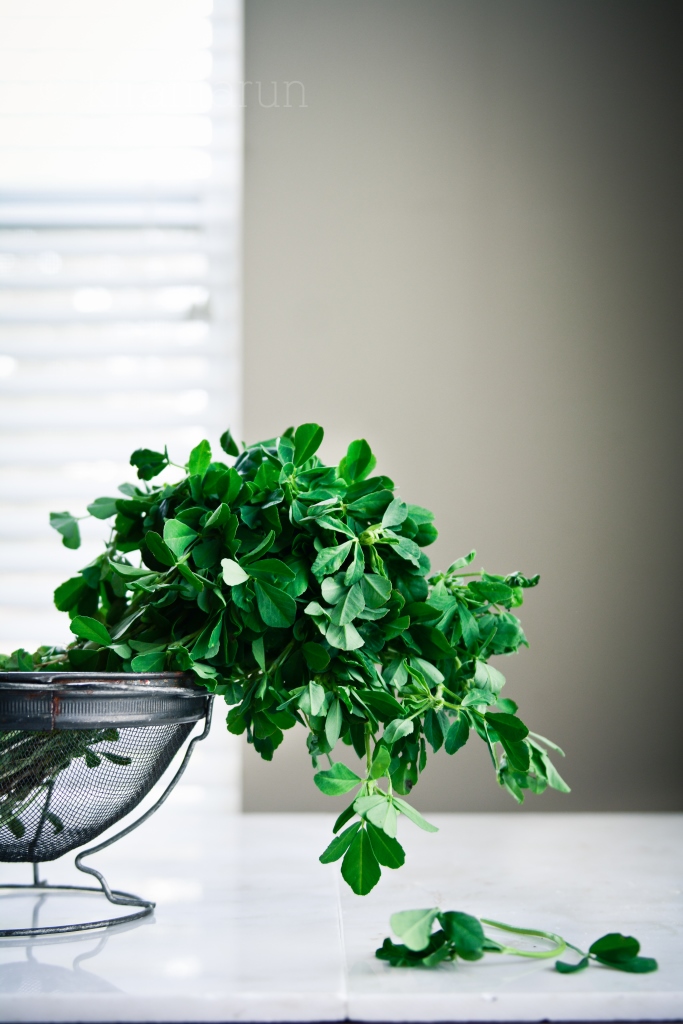 Print This Recipe
Ingredients:
1 heap cup of bottle gourd (lauki), peeled & grated
1 heap cup of fresh fenugreek leaves, chopped
2 tsp spices from Indian chili pickle (mirchi ka aachar masala)
2 tbsp jaggery/palm sugar, grated
1.5 cups durum wheat flour (aata)
1 tsp salt
1/2 turmeric powder
1 Thai green chili, minced
2 tbsp sesame seeds, toasted (i used black)
1/4 cup + 2 tbsp thick yogurt (maybe less or more)
some flax seed oil/ghee/olive oil
Directions:
With clean hands, gently squeeze out liquid from grated bottle gourds (lauki). Place grated gourds into a large bowl, with chopped fresh fenugreek leaves, spices from Indian chili pickle & jaggery. Stir to combine.
In a separate bowl, mix durum wheat flour, salt, turmeric powder, minced green chili and sesame seeds. Combine this into the bowl with grated gourds. Stir everything to combine.
Add yogurt just enough and knead until it combines into a semi-soft dough. Make sure the dough is not too dry or too soft. Keep dough aside to rest for a few minutes.
Heat a flat iron skillet on medium-high.
Divide dough into equal portions, roughly the size of a golf ball. Dust with some flour, roll between palms and apply gently pressure till the balls are smoothly rounded. Make as many to keep ready for rolling out.
Lightly flour surface, rolling pin and dough.
Roll dough into 6 inch circles or as think as possible without tearing. If the dough begins sticking onto surface and rolling pin, lightly dust with some durum flour on both sides.
Place rolled out paratha (flatbreads) on hot skillet for a few seconds before flipping over. At this point, some brown spots would begin appearing. Brush on some flax seed/olive oil/ghee and flip it over again. Using a spatula, lightly apply pressure to the puffed areas all around.
Flip again and lightly apply pressure making sure paratha is golden brown on both sides.
Serve hot with fresh cold yogurt and spicy pickles!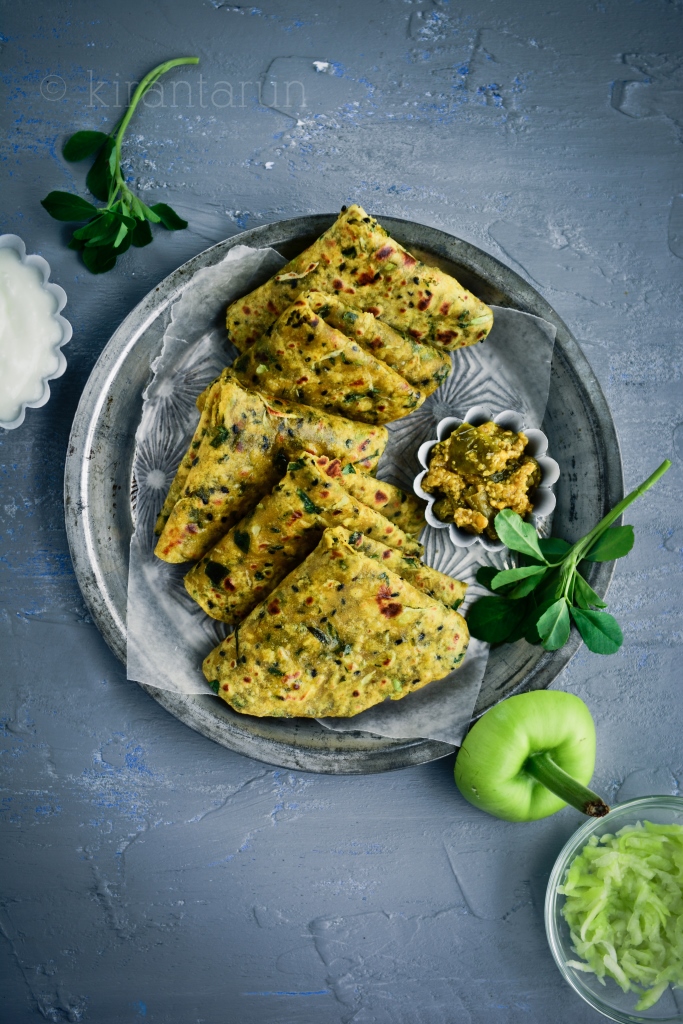 I am always in a hurry and forgot to count how many paratha's this recipe yields. It should be about 8 to 10 parathas. Burp!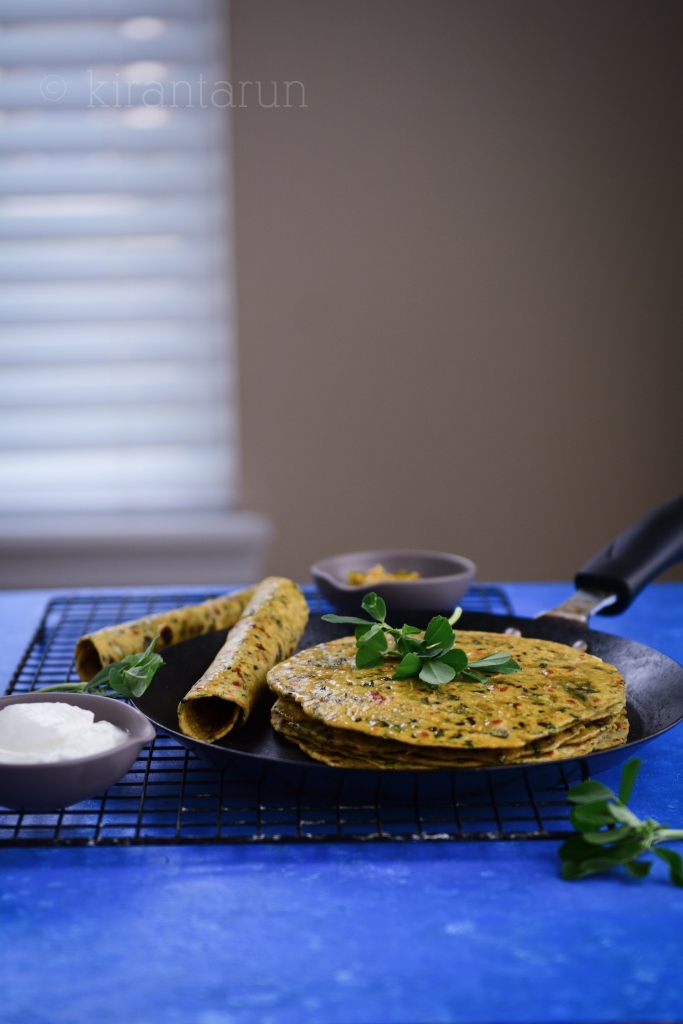 If you are a blogger or food writer, how do you maintain a scheduler or plan your recipes out? Do you have a genie that I can borrow in exchange for brownies or these flatbreads?