H
i friends!
Today, I'm just plain lazy. I'm treating myself to a simple stir fry and calling it a day. Keeping it simple, fresh and no-fuss. After all, it's leafy greens. Over-cooking it is just as bad as tough and chewy seafood.
Trust me, you don't want to do that.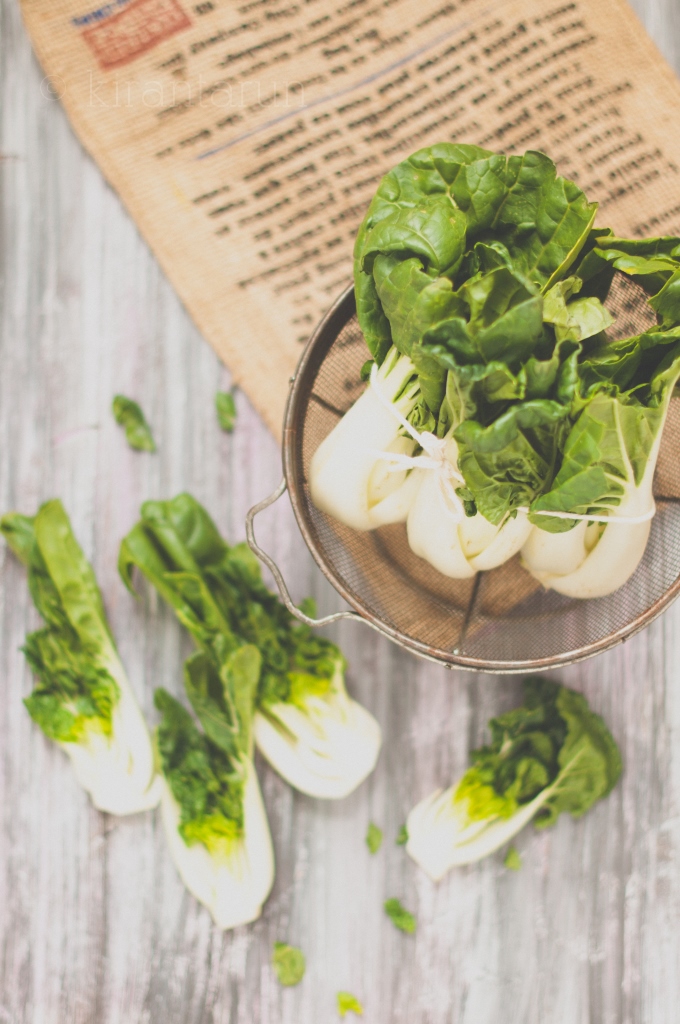 In Malaysia, leafy greens are generally consumed in a form of stir-fry's. You'd hardly find others serving fresh salads to their guests even as a side dish. That is considered as non-comforting food to serve to guests. My mom makes the best curries in the world and she always serves it with a side of stir-fry leafy greens.
For the kids in the family, she hardly did any coaxing. Sometimes, all the coaxing can be avoided if leafy greens are flavored and cooked in the right way. My brother used to cringe at the side of fresh raw salads. Lol.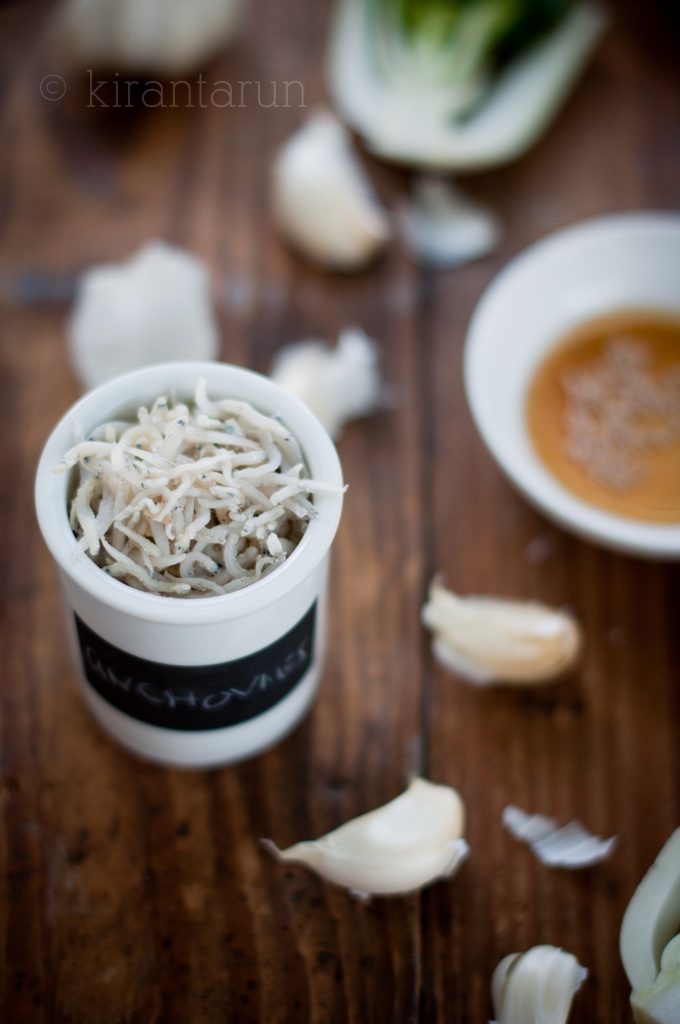 I'm sure many are just cringing at "anchovies". But let me assure you this is different from the bottled or paste anchovies that is commonly used and known for its pungency.
There's no pungency here. Only deliciousness and crispness.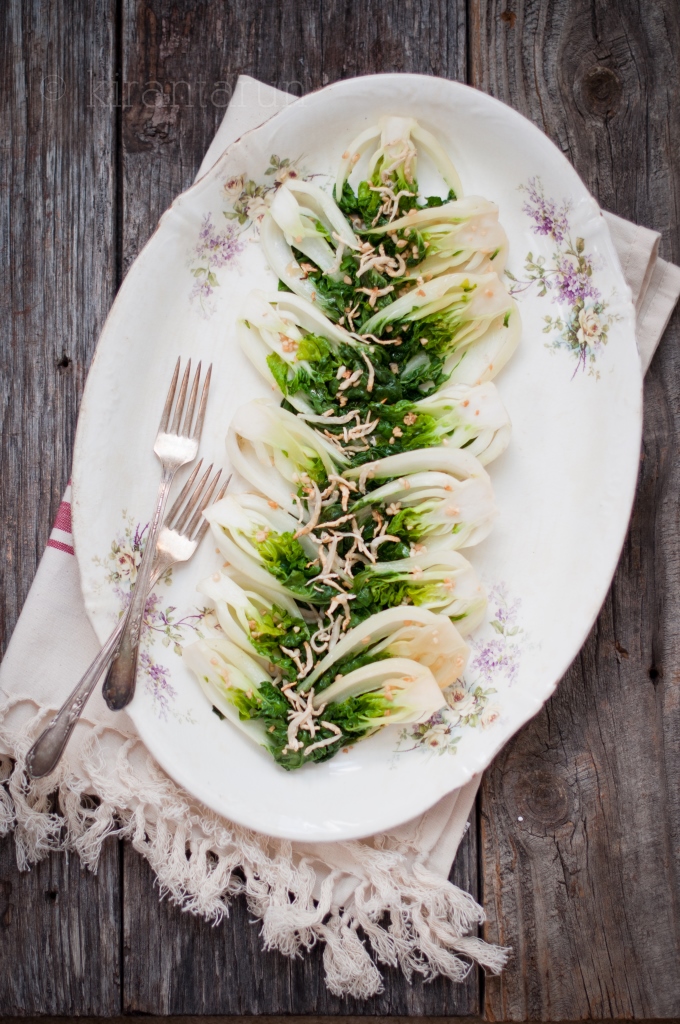 I found this anchovies from an Oriental market. The husband refers to anchovies as little fishies. As cute as that sounds, its way too tasty to ignore. Gather some strength, ignore the cute factor and gobble.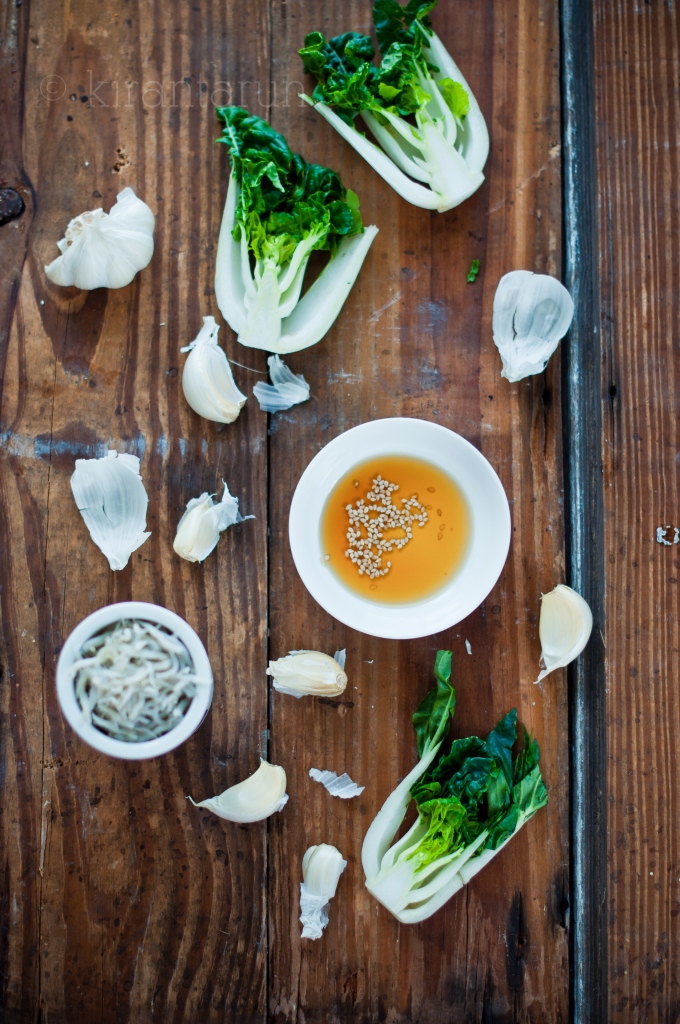 Print This Recipe
Ingredients:
1 tbsp sesame oil
2 tsp garlic, chopped
4 big handfuls of bok choy, chopped
2 tbsp fish sauce (or soy sauce)
3 tbsp dry anchovies
Directions:
Heat a large non-stick wok on medium. Add dry anchovies and toast until lightly browned and crisp, for about 2 minutes by stirring often to avoid burn. Remove to cool.
Heat the same wok on high and add sesame oil. Once oil is heated, add garlic and toss in bok choy. Drizzle fish sauce and stir-fry everything for 1 minute or just when vegetables begin to wilt. Do not overcook.
Remove from heat and serve it hot, topped with crisp anchovies.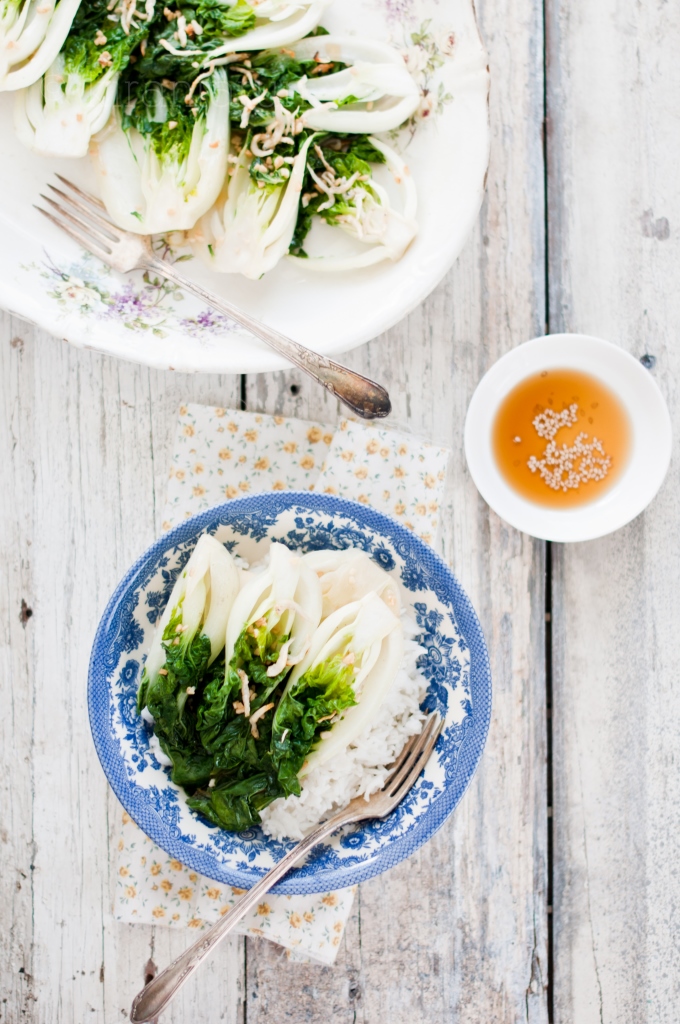 Looking forward to a relaxing and no-fuss cooking weekend. And you should too. Enjoy 🙂
What's your favorite leafy greens? Have you tried dried anchovies before?