H
appy August!!
And hello to yet another new month and almost the end of another week. Time is flying by like a blink of an eye!! And before you know it, summer would be replaced by autumn and then winter comes along.
2014 is just lurking around the corner.
Ohmygosh.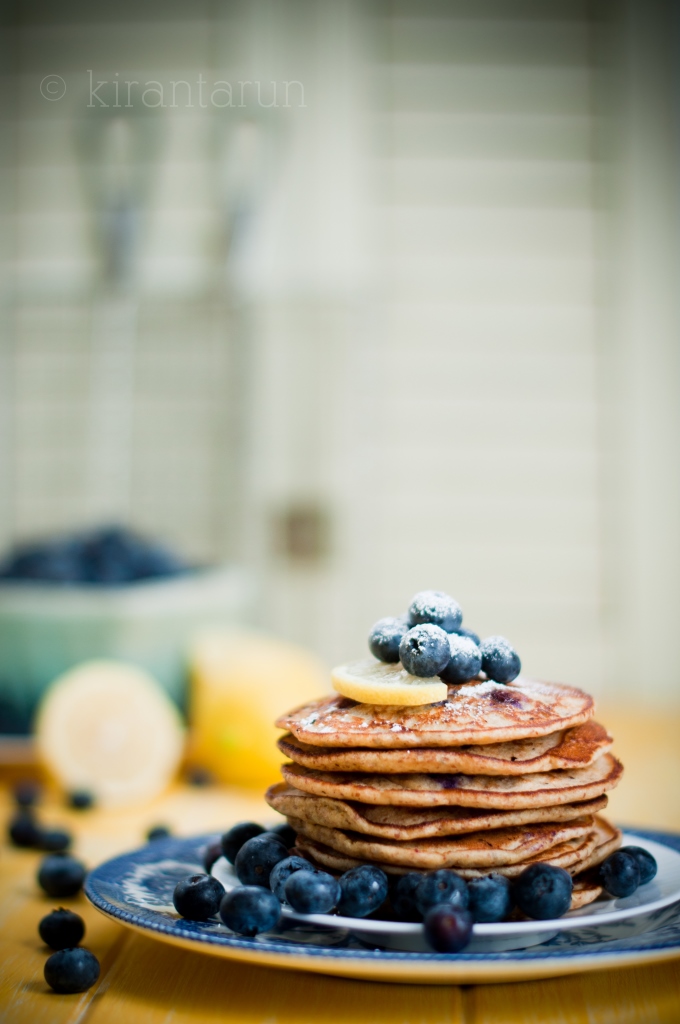 And then, there's the replacing of TV and blender — which is still in the budgeting phase because it's so so expensive!! We've been without any for a week now. Life is not the same.
But that's not the priority 🙂
So instead of babbling how expensive it's going to be to replace broken TV and kitchen appliance, let's talk about social media.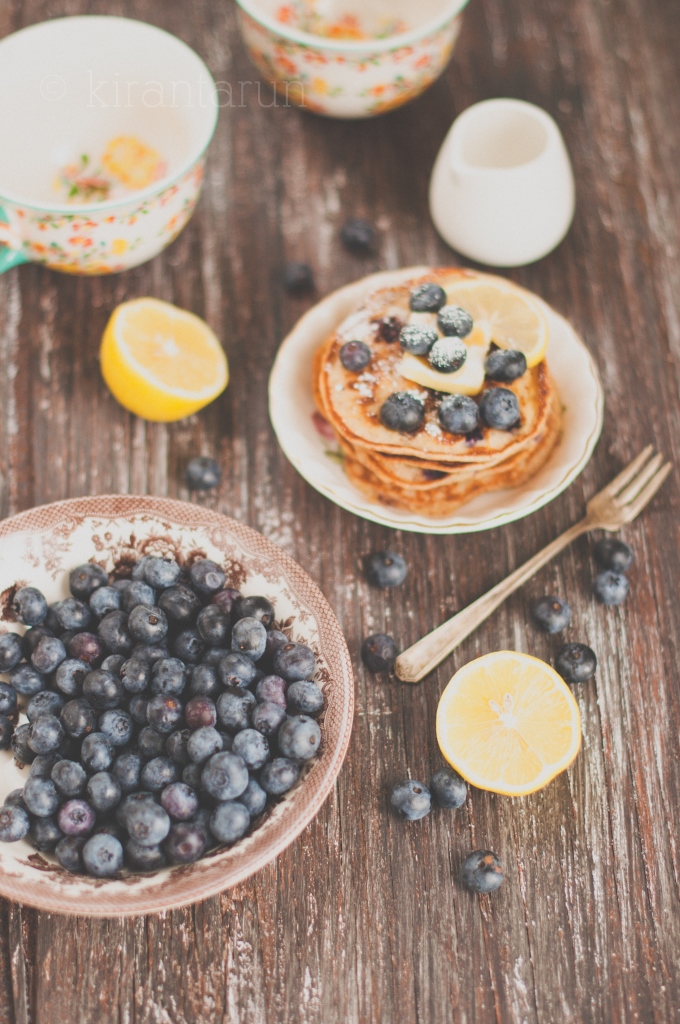 I love discussions and sometimes find it difficult to get everyone's opinion, here on the blog. That's where Facebook & Google+ pages comes in. I find it so interactive with multiple flows of discussions and inputs from so many people.
For instance, my blender broke and who do I rush to get advise from? Not Google or consumer/product review websites. It was social media to the rescue! I've read that social media can be a huge deterrent for many and in general, a bad practice.
That shouldn't be the case.
The key is to really know the reason of using it and how to make the best use out of it. But above it all, being responsible is also key. I can't imagine having so many social media accounts and hammering out ruthless opinions only to have it all bite me in a job interview. Not cool.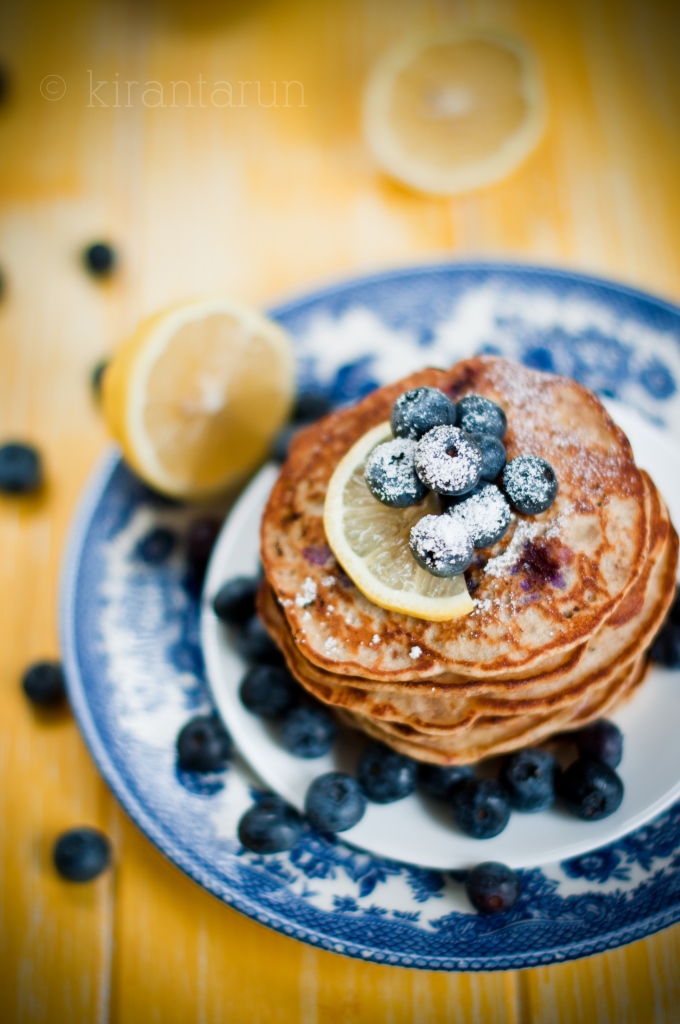 Now that we have covered responsibility, the next important step is how much are you prepared to entangle yourself into social media? Rule of thumb is you wouldn't want each and every second of your life to be dictated by social media.
Life is only once. Live it to the fullest. Plan a picnic with the family. Go on a family hike. Nurture a hobby. Have a weekend brunch tradition. Make pancakes together.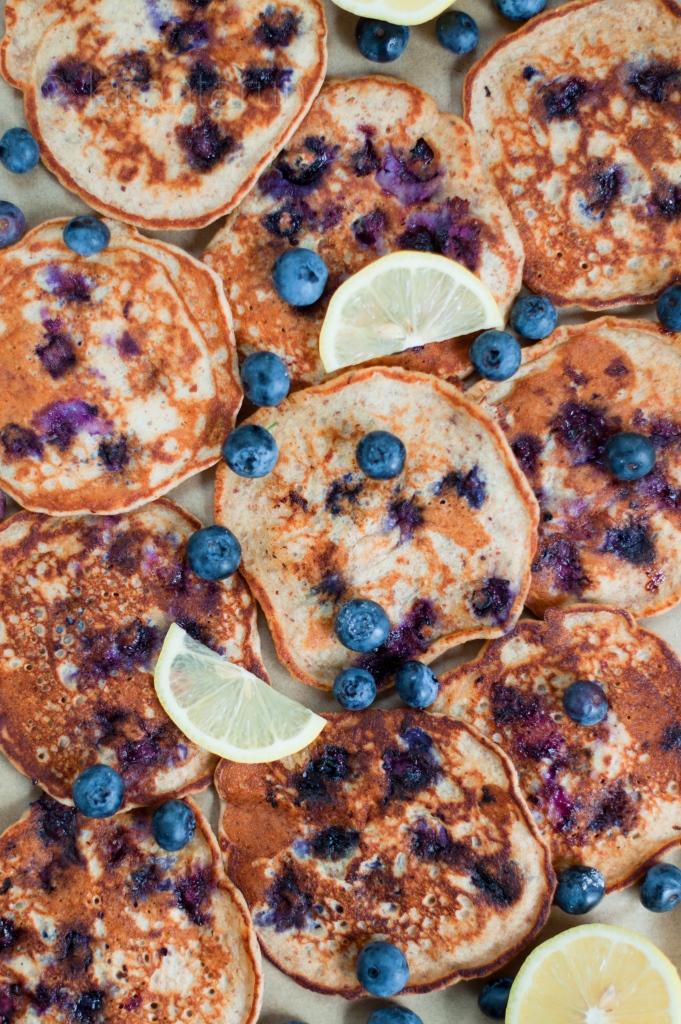 Print This Recipe
Makes 12 to 14 small pancakes
Dry ingredients:
1/2 cup whole wheat flour
1/2 cup all purpose flour
2 tbsp sugar
1 tsp baking powder
1/2 tsp baking soda
1/2 tsp salt
1 heaping tbsp chia or flax seeds, crushed
Wet ingredients:
1 large egg
1 cup whole milk
1 lemon, zested and juiced
1/2 tsp vanilla extract
1 cup fresh blueberries
butter for griddle
Directions:
In a large bowl, sift all dry ingredients.
In a separate bowl, whisk wet ingredients (with exception to blueberries and butter).
Gently stir dry ingredients into wet ingredients. Do not over-mix. Fold in fresh blueberries.
Allow batter to rest for 15 minutes.
Heat griddle or a large non-stick skillet on medium.
Add a little butter and swirl around the pan. Spoon 2 heaping tbsp of batter (per pancake) onto hot skillet. Allow pancake surface to bubble for a minute, before flipping. Cook for another 1 minute or until pancakes are lightly browned.
Remove pancakes onto a parchment lined baking sheet and keep it warm in the oven, preheated on a low/warm setting.
Continue making pancakes with the rest of batter.
Serve pancakes with warmed maple syrup, butter and fresh blueberries.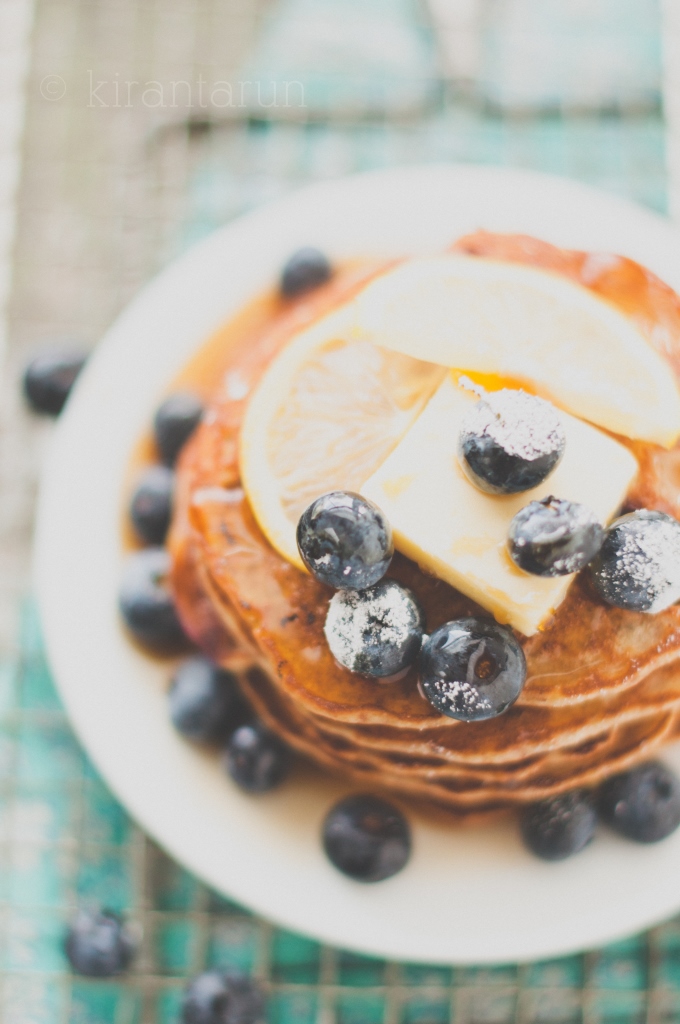 A few days ago, I posted this question on my Facebook page:
"I miss writing a postcard or letter. It's something so personal and yet almost forgotten.What are your thoughts on how technology has almost taken over the simplest way to communicate?"
I hope you'd also share your take on social media, in general. Have a great weekend, friends 🙂