S
easonal eating is so crucial but it comes with a huge baggage. Literally.
Let's elaborate. I'm still struggling to fit as much summer produce as possible into our daily meals. For example, we still haven't tasted this season's cherries, nectarines, plums, figs etc.
Le sigh. Can someone please slow the time down?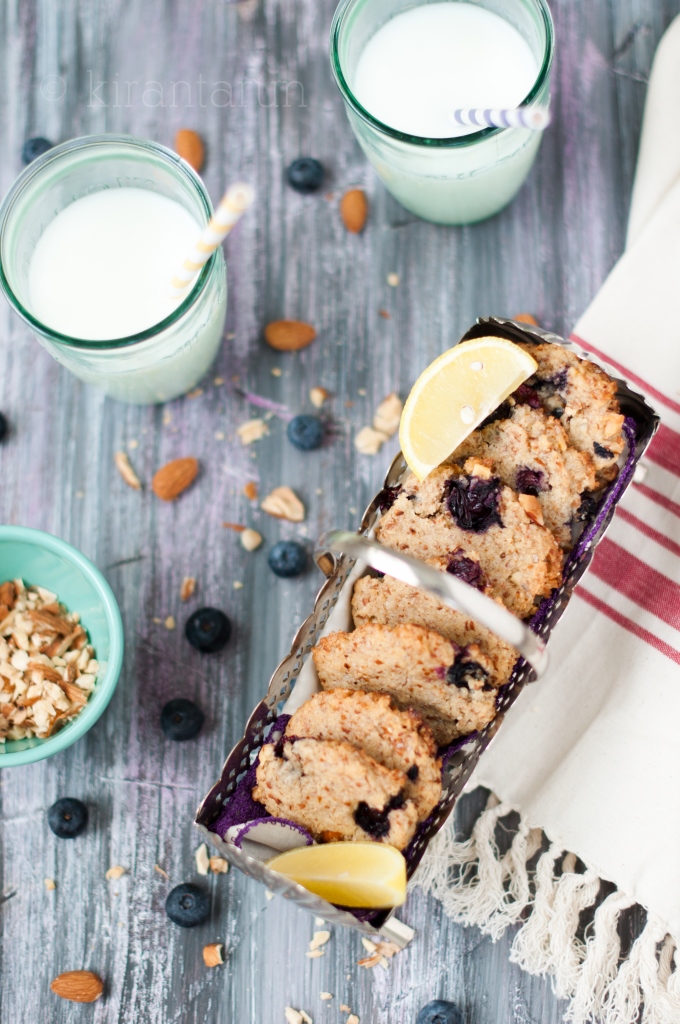 For me, the epitome of summer has always been fresh berries and lemons. There's something special about this combo which makes it so much more difficult to part. Perhaps the taste, varieties, colors, creative recipes or cute factor?
If you can't tell already, I'm a sucker for cute foods.
And then I further surprise myself by baking fresh berries into cookies. Cuteness overload. Ha!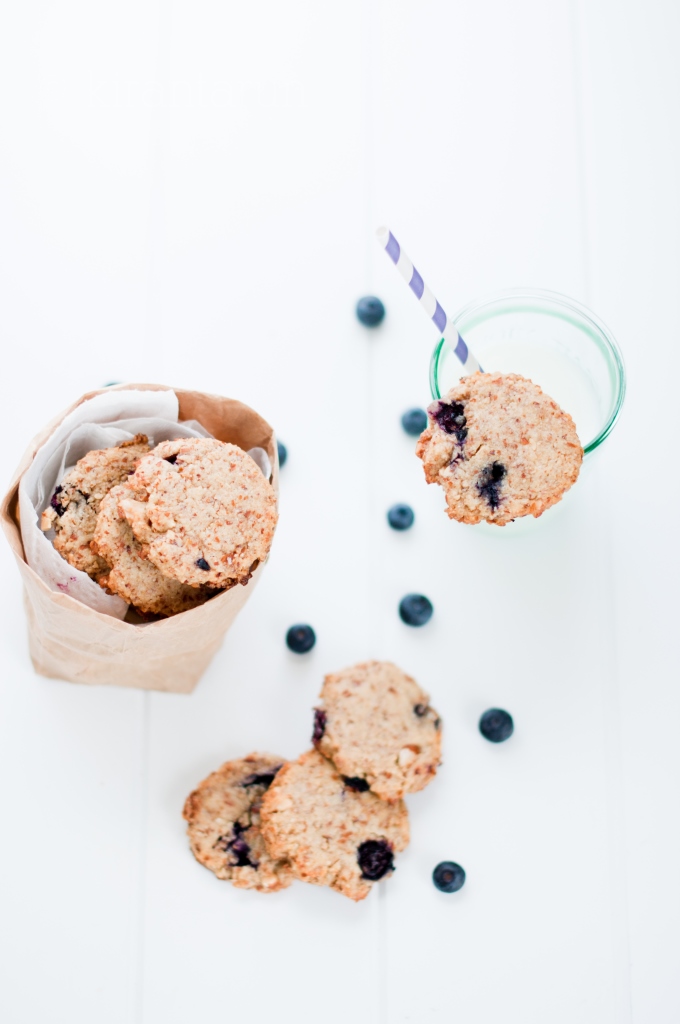 Print This Recipe
Ingredients:
1/2 cup almond oil
1/2 cup sugar
1/3 cup packed light brown sugar
1 tsp almond extract
1 large egg
1 tsp lemon zest
1/2 lemon, juiced
1.5 cup almond meal/flour
1 cup all purpose flour
1/2 tsp salt
1/2 tsp baking soda
1/4 cup almonds, chopped
1/2 cup fresh blueberries
Directions:
Preheat oven to 350F. Line baking sheets with parchment paper.
In a stand mixer fitted with paddle, add almond oil, sugar and light brown sugar. Cream on medium speed, until fluffy for about 1 minute. With the mixer on low, gently stream in almond extract, egg, lemon zest and juice.
In a separate bowl, sift the rest of dry ingredients (flours, salt and baking soda). With the mixer on low, add sifted ingredients and chopped almonds. Stir until just combined. Do not over-mix cookie dough.
Remove dough bowl from mixer and with a spatula, carefully fold fresh blueberries into cookie dough.
Scoop cookie dough with a small ice cream scoop onto baking sheets, leaving enough room between scoops. Using the back of a measuring cup, gently press down onto cookie dough to form a disk.
Bake cookies for 10 to 12 minutes. Remove cookies from oven to cool on baking sheets for 5 minutes, before cooling it off completely on cooling racks.
Enjoy cookies with a glass of milk and fancy paper straws 😉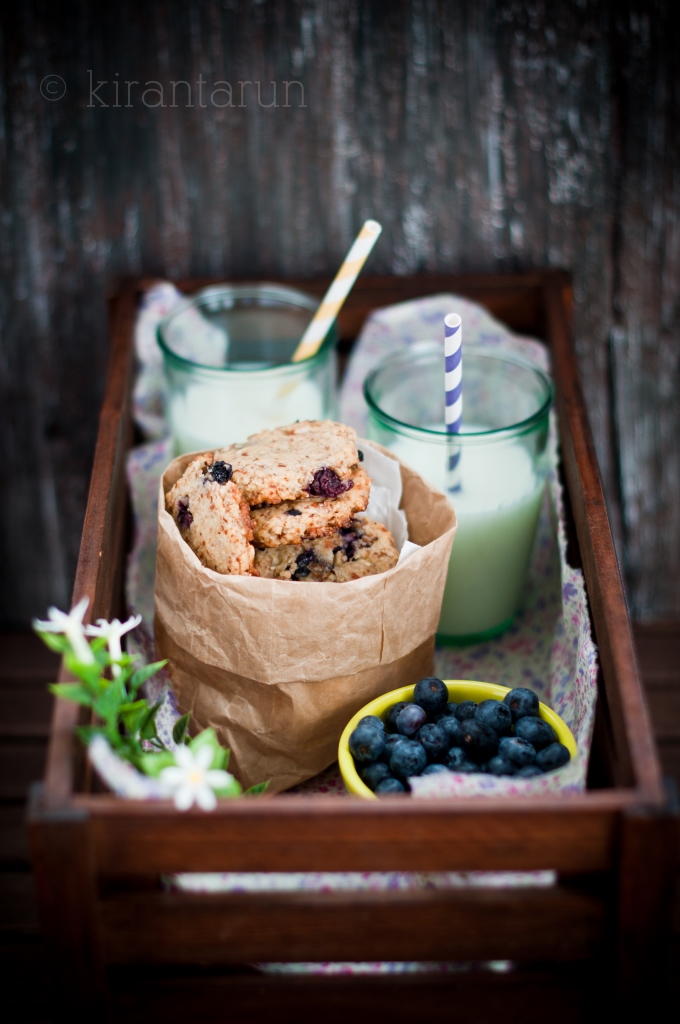 Off to the farmers market this morning. And this time I hope to stock on cherries, nectarines and plums. Fingers crossed that it wouldn't cost me an arm and a leg. Cherries are super pricey. Yikes!
Have a great weekend, friends 🙂
Have you ever tried baking fresh berries into cookies? What's your favorite summer produce?