Ingredients:
2 cups of blueberries
2 cups water
10 basil leaves
4 tbsp agave nectar
2 tsp lemon juice
Directions:
Heat a saucepan on medium. Add fresh or frozen blueberries, water and basil leaves. Heat for 2 minutes or until warmed through. Stir in agave nectar/sugar and lemon juice.
Remove saucepan from heat and allow basil to steep for 10 minutes. Remove basil leaves and add steeped liquid into a blender and blend until smooth.
Strain liquid through a fine sieve into a freezer-safe container. Freeze for 2 hours.
Begin the granita process of lightly scraping the top frozen layer with a fork. Return to freeze and continue scraping for every 30 minutes until the entire concoction is scraped.
Serve granita in a fancy glass, garnished with blueberries, basil leaves and lemon zest.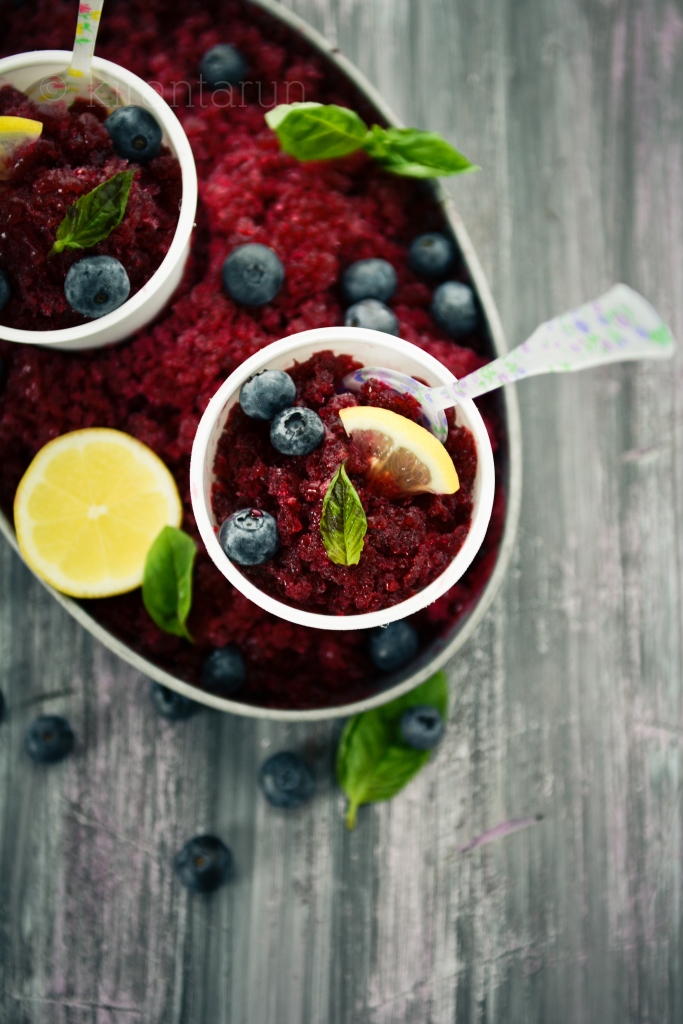 Gather your friends for granitas instead of the usual teas or coffees. They'll thank you for it 🙂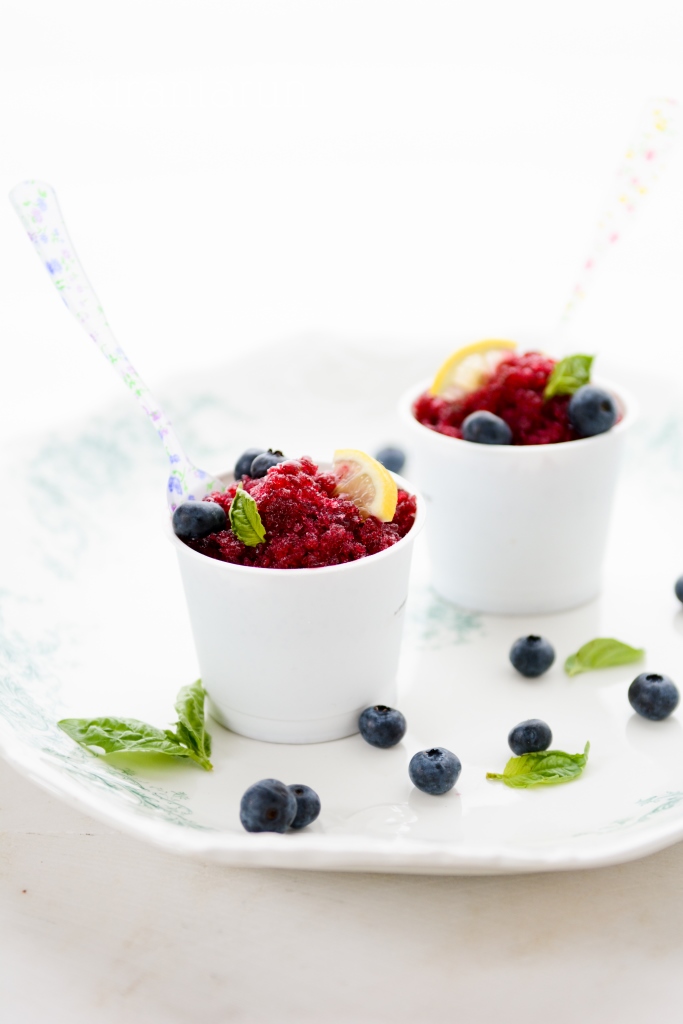 Have a wonderful summer my friends. Envelope is as much as possible with your loved ones!
What's your favorite summer frozen treats?