I
kid you not about the title.
Tofu is great substitution for cream cheese. It gives me the pleasure of stuffing more than a slice without feeling guilty.
We all need more tofu in our lives.
And yes, everyone deserves to stuff themselves silly, every once in a while.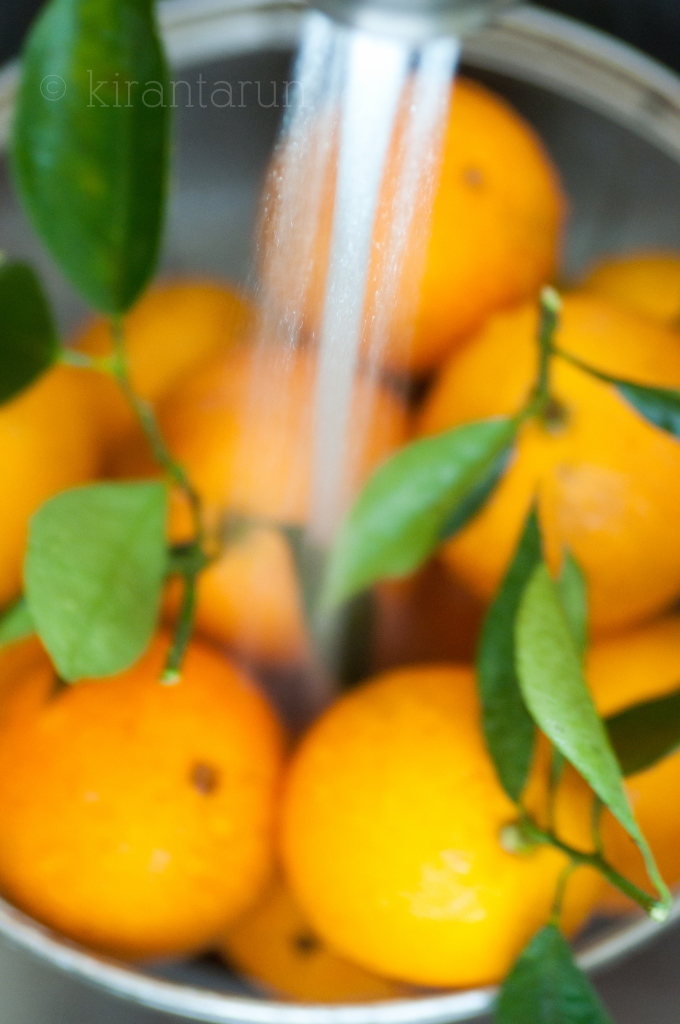 Also, I was in a complete mess. Like, totally "ran-out-of-blood-oranges" type of mess. I had enough to use in this recipe, but no leftovers for food styling or garnish.
So, I did what any next person would have done — I drove to the nearest store in my pajama's, and quickly grabbed a few (or so I thought) blood oranges.
Got a couple of stinky eyes in the store, and I blame it on my pajamas. But I don't care any less. I live for pajamas too you know. It's super comfortable and I can't part with comfort.
Nor am I wiling to part with this gorgeous cheesecake — I could eat a million slices.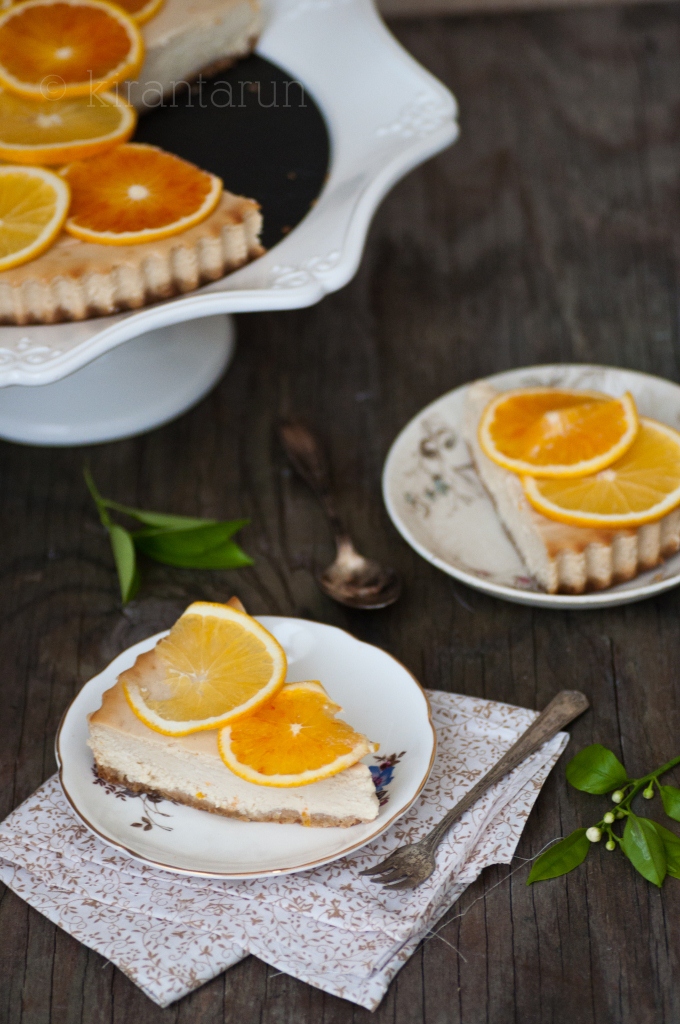 Drove back home as fast as I could without getting a speeding ticket, sliced through the oranges and squealed out loud.
NOOOOOOOOOOOOOO!!!!!!!!!!
'Twas Florida oranges, not blood oranges.
This time, I blamed it on my "nit-picky" attitude, thrown in the towel and called it quits. Quitting against oranges are ego bruising, I tell ya.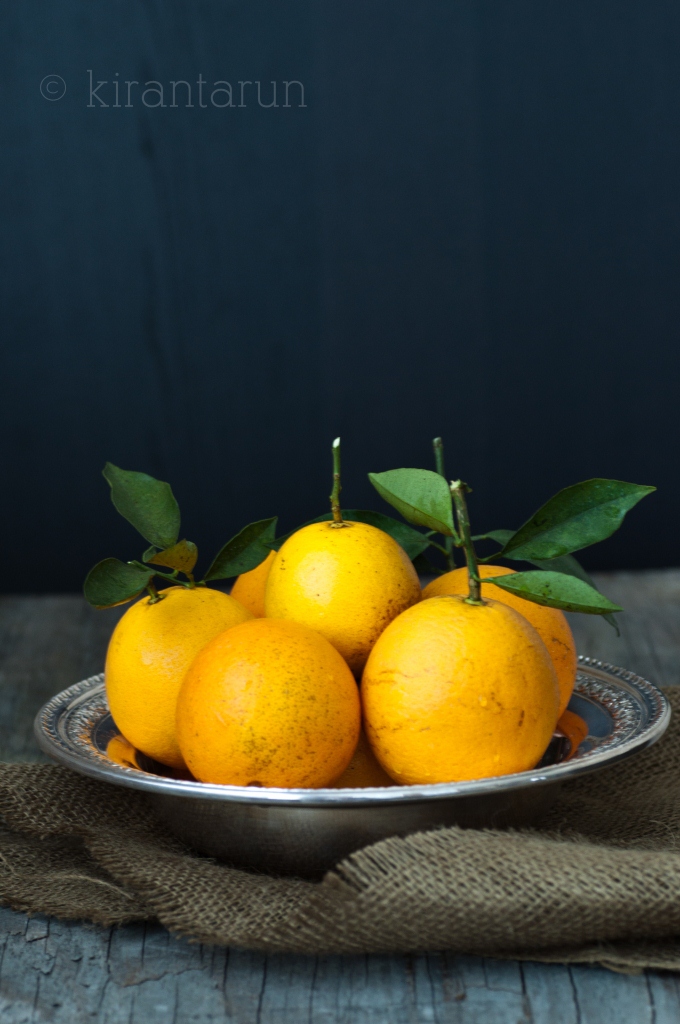 So, I present to you — navel oranges in all of my food styling. Pinky swear I used blood oranges for this recipe.
Go make some now and prove me otherwise.
I was hoping the color of this cheesecake to turn slightly pink at least, with the use of blood oranges. But I guess everything happens for a reason.
Epic fail — I think the blood orange gods are mad at me, or what?!?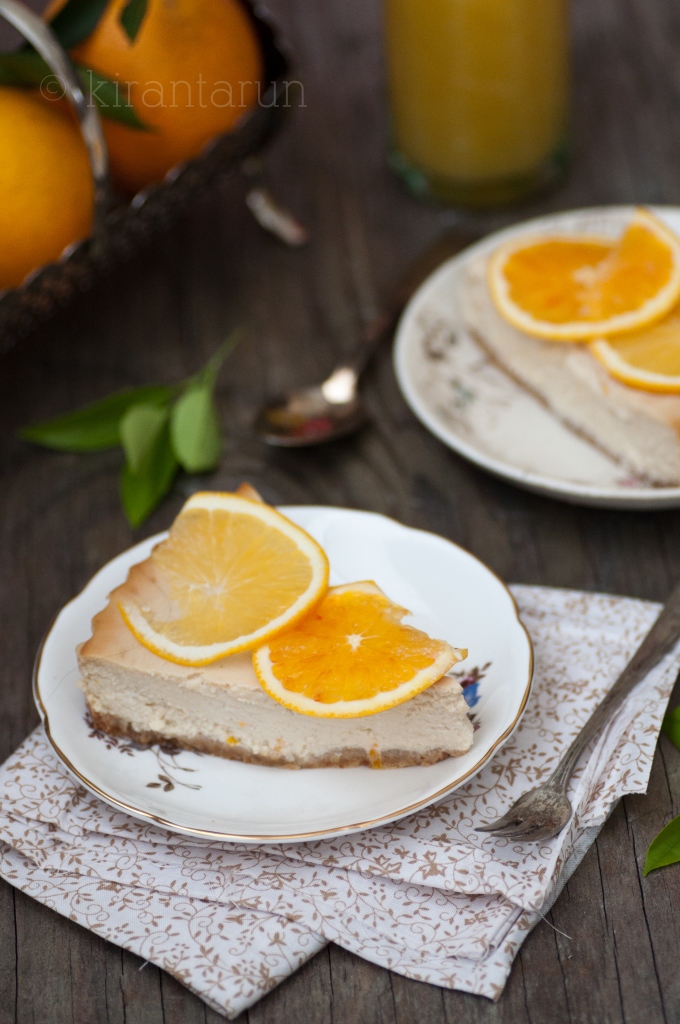 Promise you, there's no epic fail in taste or texture. This cheesecake would blow your mind. On Valentines' Day.
Just be prepared. And have blood oranges on hand. Heck, have every ingredients ready. Otherwise, we might be able to recognize each other at the produce aisle of Publix — in our pajamas. Duh!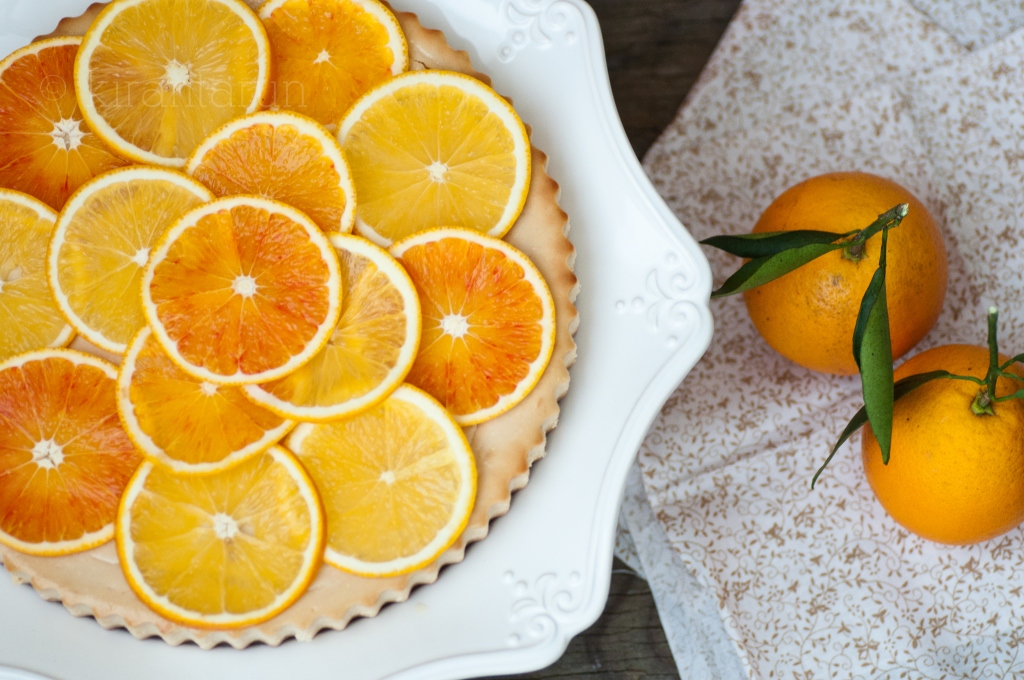 And oh, did I mention about my springform pan, giving up on me at the last minute? It's one disaster after another. Thank goodness the pie pan came to rescue.


Print This Recipe
Slightly adapted from Philadelphia cream cheese packaging.
Ingredients:
Crust–
1/3 cup almonds
12 marigold (any brand) cookies
4 tbsp butter
Filing–
1 (8oz) package cream cheese, softened
2 blocks of soft silken tofu, pressed
zest from 2 blood oranges
3 blood oranges, juiced
3/4 cup sugar
3 whole eggs
2 tbsp Grand Marnier (orange liquer) or orange extract
Directions:
Preheat oven to 325F.
In a food processor, pulse almonds and cookies to form crumbs.
Add crumbs in a bowl and stir in melted butter.
Press crumbs to form a crust in a springform pan or a lightly greased pie pan.
Bake crust for 10 minutes. Allow to cool once done.
In a food processor, blend cream cheese with silken tofu until silky smooth.
Add sugar and eggs (one at a time), and pulse just untill combined.
Stream in blood orange juice, zest & grand marnier or extract. Pulse until thoroughly combined.
Place cool pie pan/crust on a cookie sheet. Scrape filing onto cool crust.
Gently transfer cheesecake into oven to bake at 325F for 1 hour.
Turn oven off and leave cheesecake in the oven for 20 minutes more, with the oven door slightly ajar.
Remove cheesecake to completely cool on a cooling rack before refrigerating for a few hours or overnight.
Best served chilled (not room temperature), with orange slices and/or drizzled with any citrus coulis.
Notes: Ensure tofu is pressed to remove access moisture. The cheesecake batter would appear too much, so be careful when transferring it into the oven. Placing it over a cookie sheet definitely helps. Cheesecake would puff a lot while baking. Fear not, it won't overflow.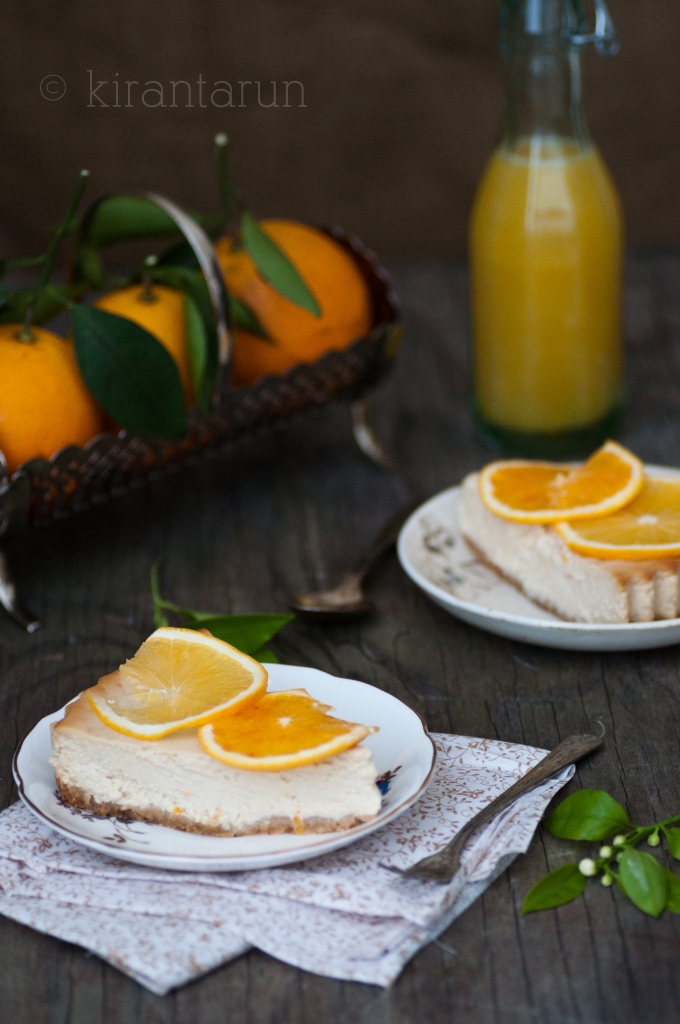 If you can't find blood oranges, use any citrus you have — just don't tell me about it. I might cry.
So, looks like we've spent Valentine's day prematurely by toasting this celebration with a Citrusy Champagne Sangria, Roasted Beet Salad, Pomegranate infused spaghetti and ending it on a sweet note with this delectable cheesecake. Like you need another reason to douse more redness onto your tongue.
Phew!!!
Have a happy weekend & Valentines. I sure am, in my pajamas. Recuperating.
So tell me, what's on your menu/plan for Valentines?