Hi friends!
A
nother week flew by just like that. And winter is still gripping on very tightly. But I'm sure we are so ready to whip out the blender and make sunny lassi's.
Or so I thought. The blender broke many months back and I'm still not ready to replace it.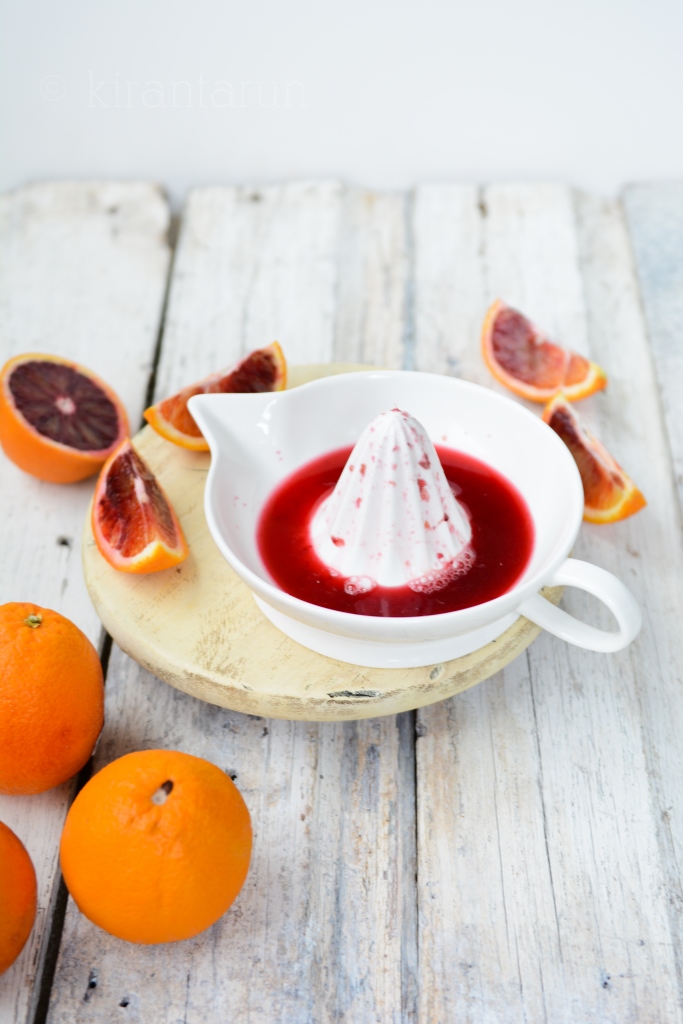 I make it sound like everything is falling apart around us. First the TV and then, blender. But trust me, these things just isn't coincidence. And it doesn't come with a warning.
The thought of not having lassi's just doesn't sit well with me. Especially when it's so easy to prepare even to snack.
So I whipped out the handy-dandy dusty immersion blender and crossed my fingers it'll do just the job. If you want lassi's just as badly and can't work with a broken blender, you'd just have to think out of the box.
And make it work!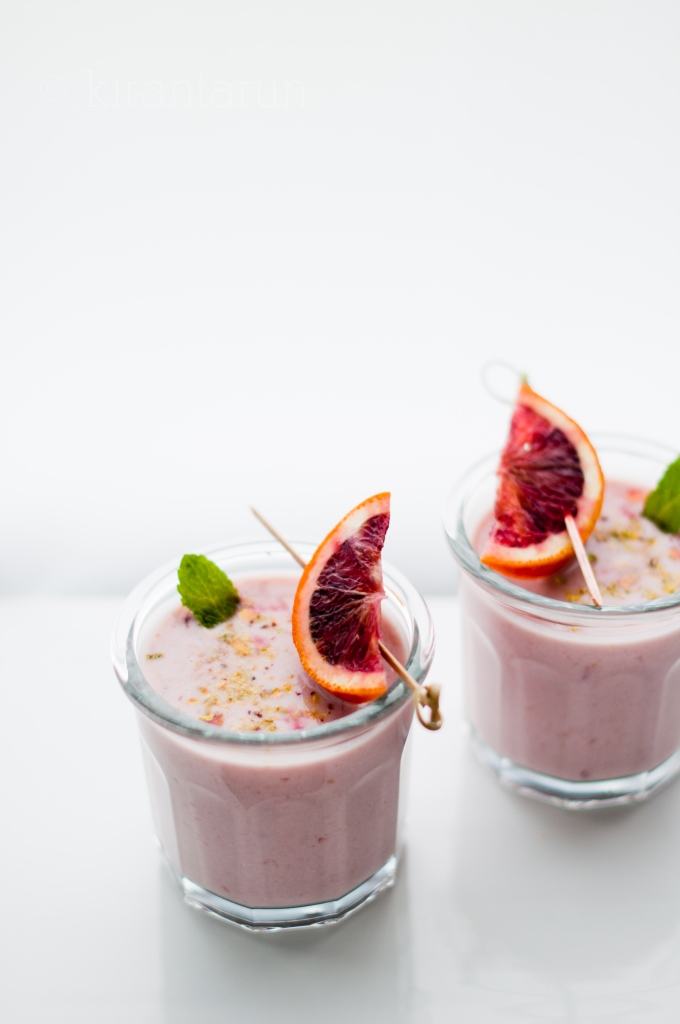 Print This Recipe
Makes 2 servings
Ingredients:
2 blood oranges, juiced
1 cup fat free yogurt
1 cup of nut milk or regular milk
1 very ripe small banana, chopped
pinch of salt
2 tbsp orange liqueur
2 tbsp honey
a few drops of orange blossom water
4 ice cubes
garnish: chopped pistachios, mint leaves and sliced oranges
Directions:
Add all ingredients (sans garnish) into a blender. Blend until smooth.
Serve immediately topped with garnish!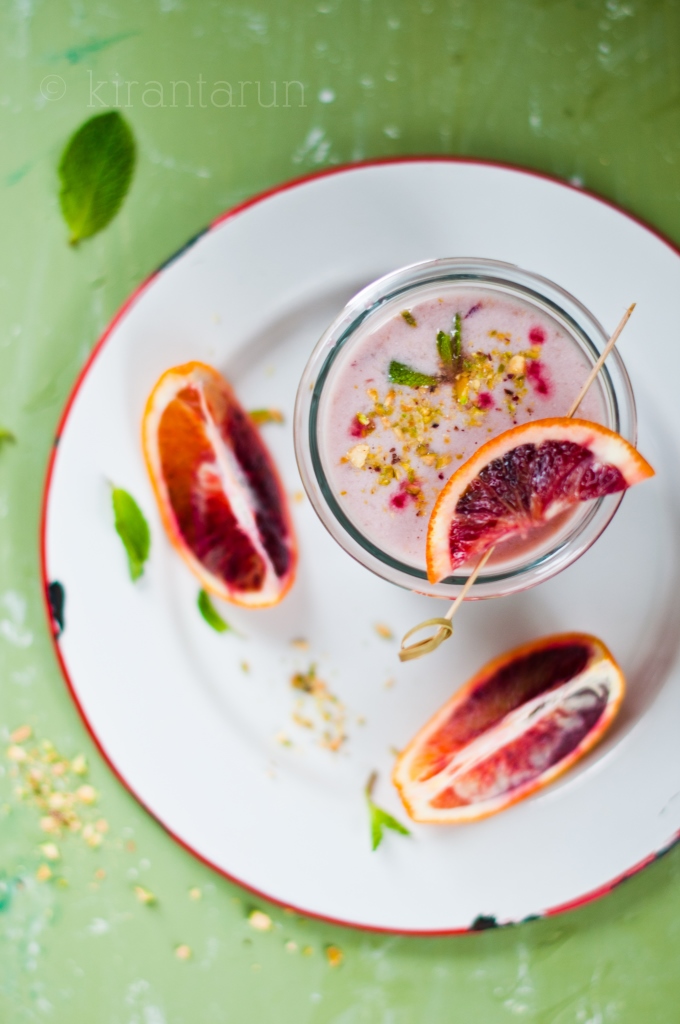 Hope your kitchen equipments are functioning much better in comparison to ours — le sigh. I hope it doesn't get any more uglier that it is 😀
Any blender recommendations would be very much appreciated!