H
appy Spring!!!
It doesn't at all feel like spring over here in Orlando. Not quite yet. It's pretty chilly late in the evening and everything looks so autumn-y.  Guess winter is not willing to say goodbye just yet.
Not what I put on my plate though. We are welcoming Spring with open arms through our eyes and bellies, and we encourage you to do the same 😉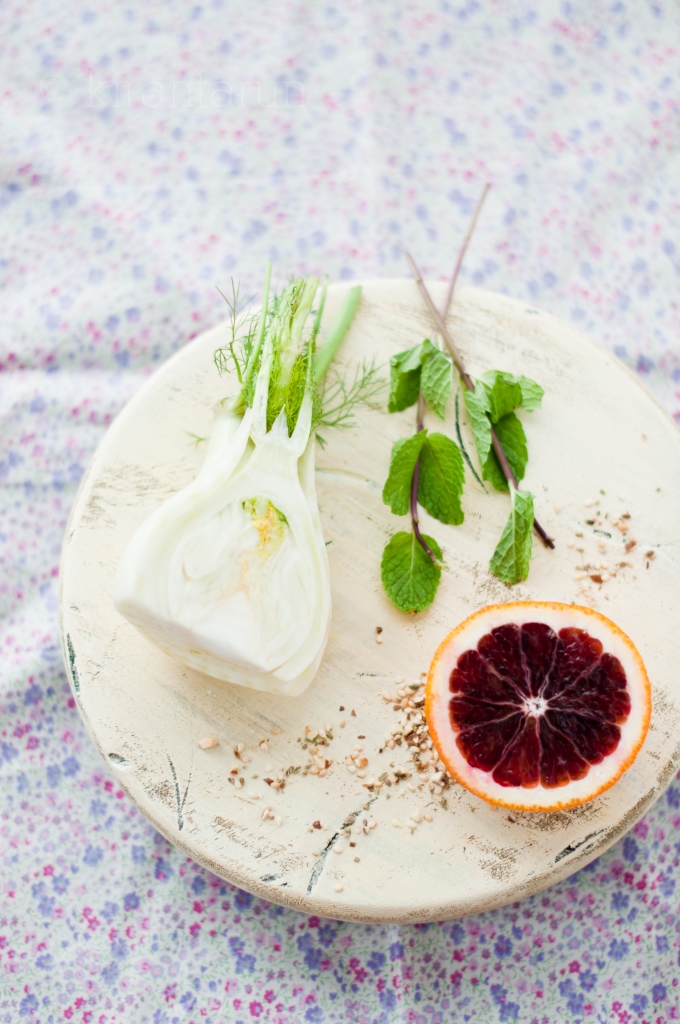 Today, I want to discuss about my obsessive grocery shopping habits. We love shopping at many places from the Oriental Market, Whole Foods, BJ's, Publix to Indian grocery stores. Not to forget the local farmers market, which by the way is so sparse.
That's a whole lot of venue!
We don't hit it all at the same time. And I don't think we'll ever be able to shop at only one place for groceries. Ever.
My pantry staples, meat and dairy are from BJs. Whole Foods is for occasional bulk bin items, ie. rolled oats, micro greens, nut butters etc.
Publix is just around the corner, so that's reserved for organic yogurt, eggs & butter emergencies 😉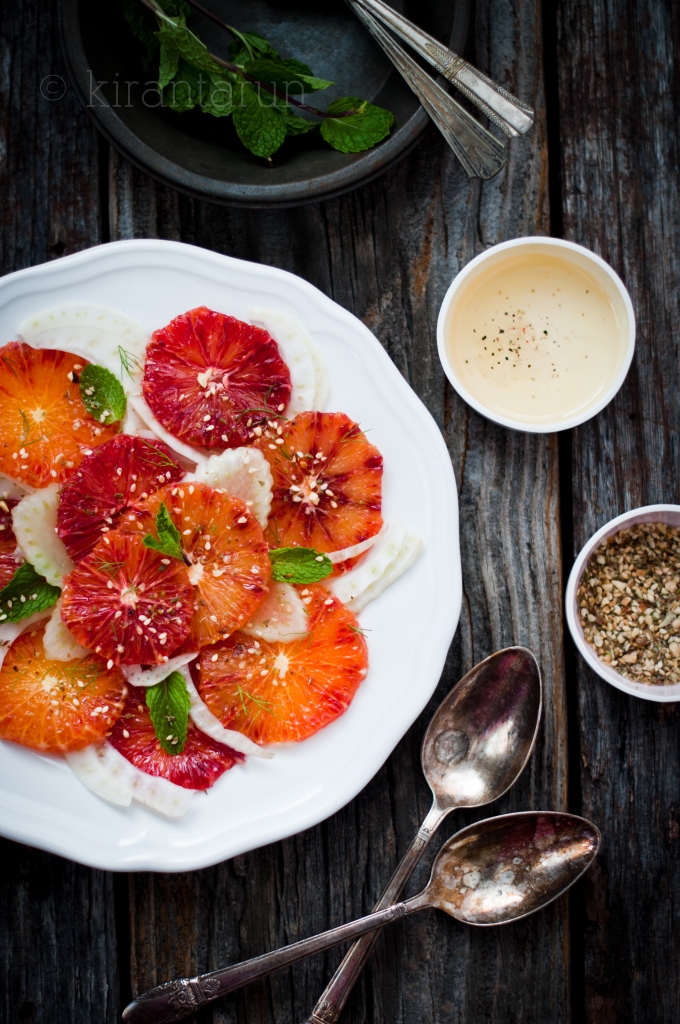 You'd think the list ends there, right?
Wrong? We drove more than 2 hours one way last weekend to visit the nearest Trader Joes to us. Adventurous? I love to think so 😀
We love love love TJ's and have been hooked ever since we traveled all over the place, namely Los Angeles. We made sure we stayed at hotels that at least have a small stove for us to occasionally gobble on comfy and heart meals.
Survival 101, huh?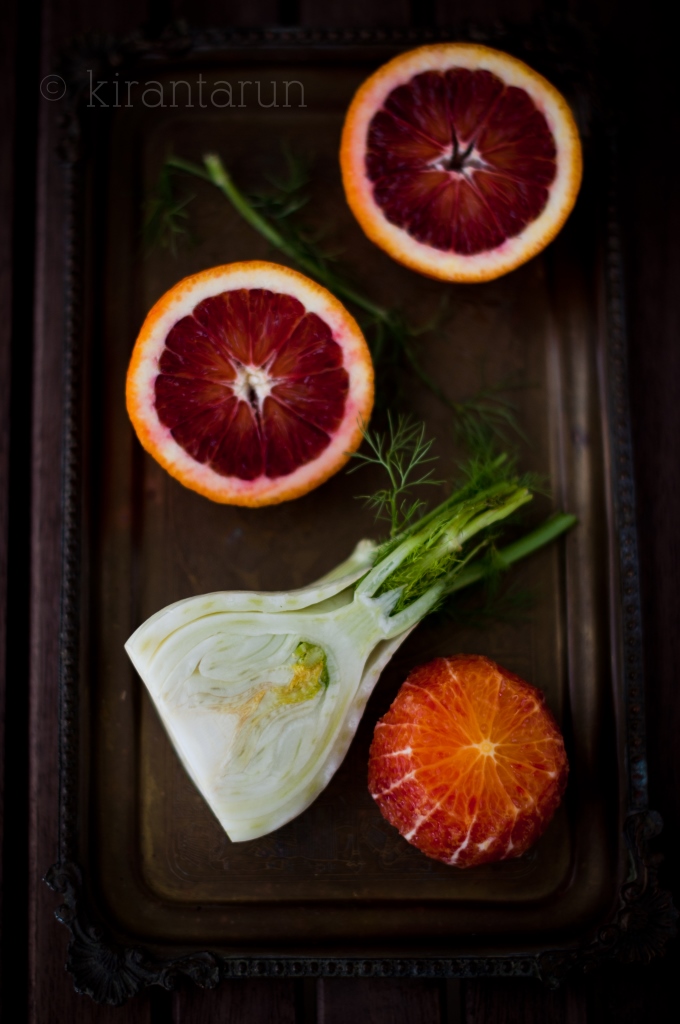 Speaking about groceries, check out the colors in this salad — it's a feast for eyes and taste-buds! There's a nice crunch and freshness from fennel, dukkah and mint too. So easy and refreshing for Spring and Summer.
If only the weather cooperates. Duh!

Print This Recipe
Ingredients:
4 small blood oranges, peeled & thinly sliced
1 small fennel bulb, thinly sliced
3 tbsp roasted walnut oil
2 tbsp dukkah spice*
1 tbsp lemon juice
pinch of salt & black pepper
a few fresh mint leaves
Directions:
In a huge salad platter, arrange sliced blood oranges and fennel. Sprinkle with dukkah, salt and black pepper. Drizzle some lemon juice and roasted walnut oil. Finish it off with a few fresh mint leaves!
*An Egyptian-Middle Eastern spice mix consisting of a mixture of herbs, nuts, usually hazelnut, and spices. It is typically used as a dip with bread or fresh vegetables, and eaten as an hors d'œuvre. Pre-made versions of dukkah can be bought in the spice markets — via Wikipedia.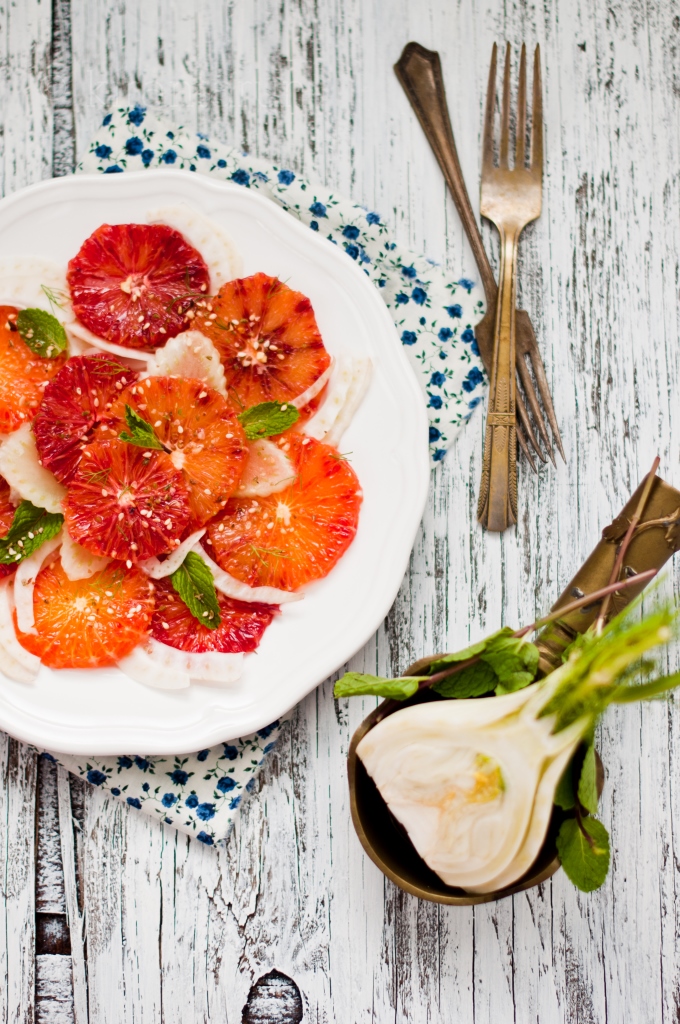 Here's hoping that the snow melts down as soon as possible up North. And praying for Trader Joes to open in Orlando. Priorities much?
Seriously. It's high time they do that 😉
Where do you usually shop for groceries? Pretty sure I'm not the only one with a long list…