This is what I had for breakfast on my birthday today: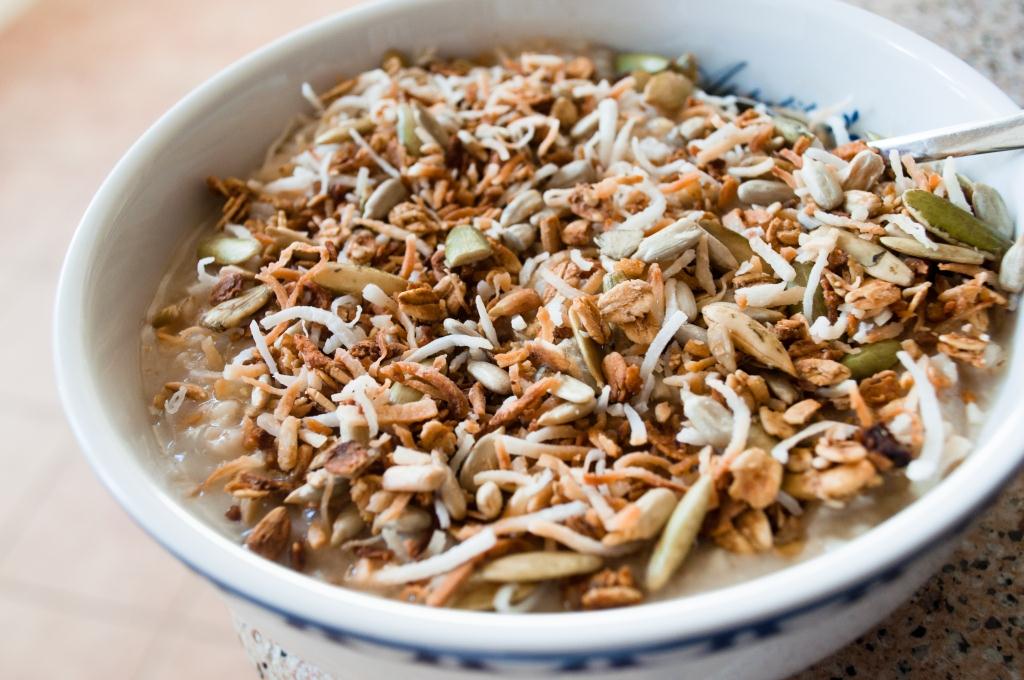 Looks like swarms of worms. But that is a delicious bowl of hot vanilla coconut oatmeal, topped with a drizzle of honey, toasted coconut, yummy granola, sunflower and pumpkin seeds for crunch. Holy Yum!
Nothing special for others, but oatmeal's are by far my favorite breakfast staple. It's nutritious, filing, tasty and I love the options on toppings. Load em' up 😉
Some of my favorite oatmeal collections over time: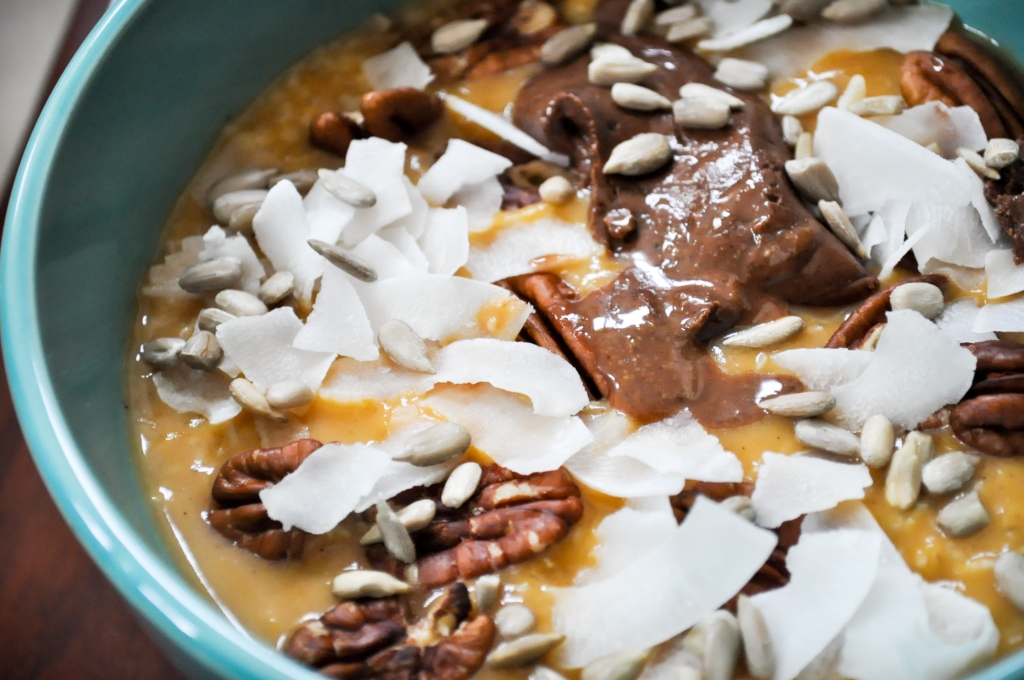 Pumpkin oatmeal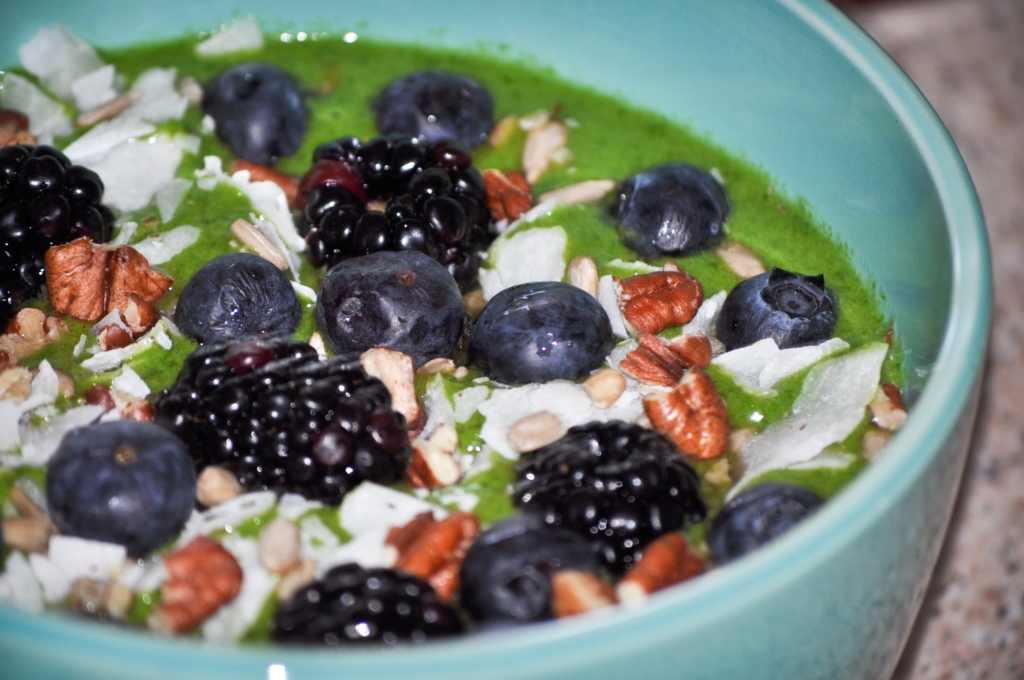 Green Smoothie Oatmeal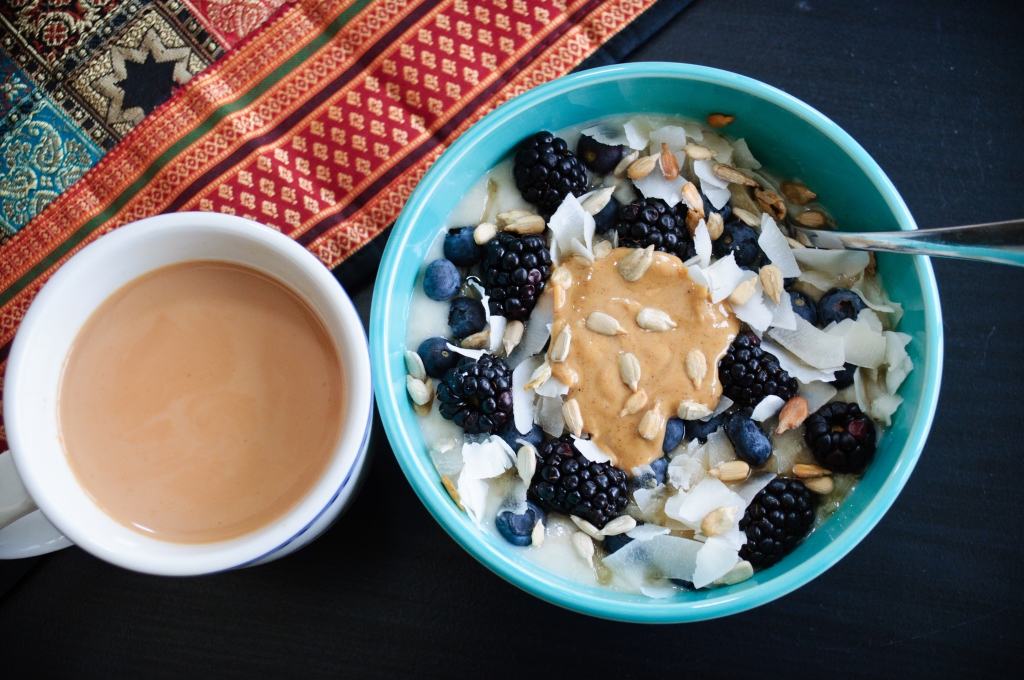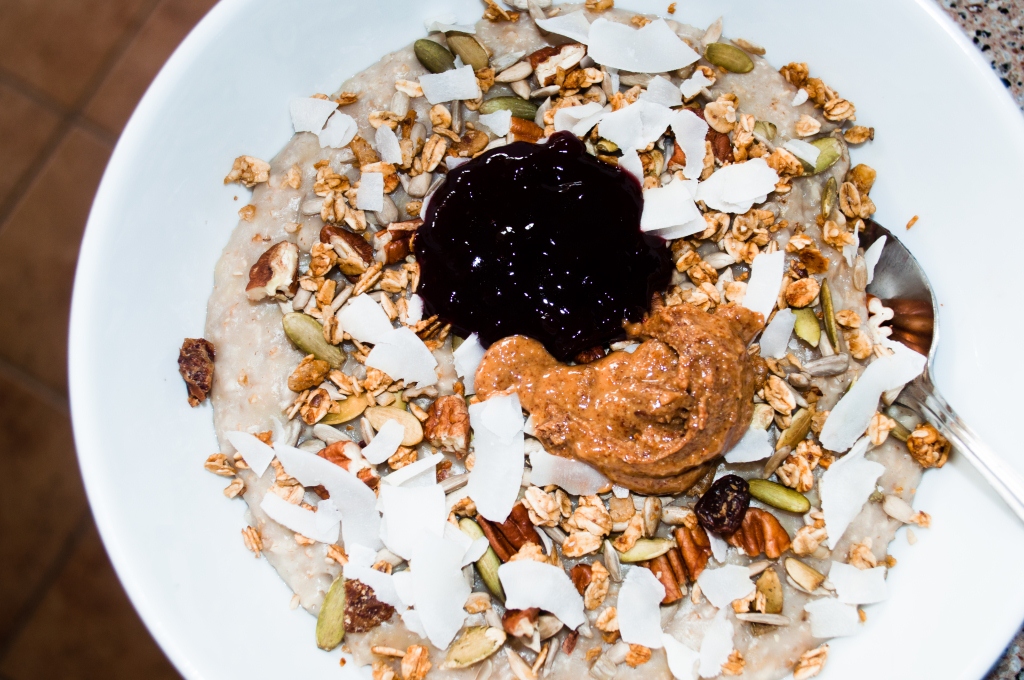 Fluffed Banana Oatmeal Clouds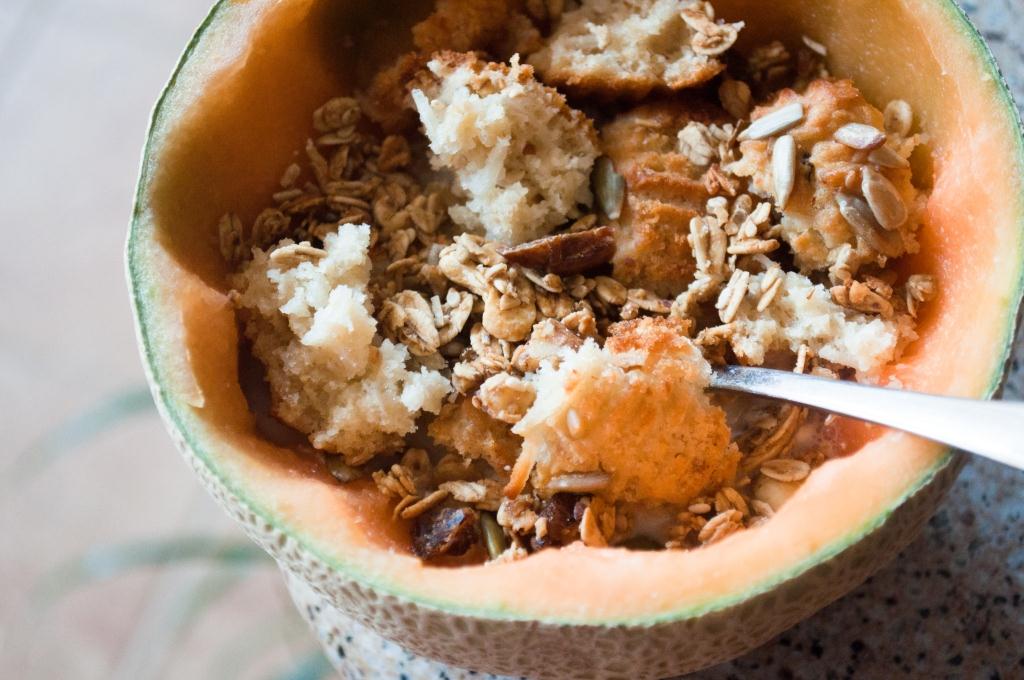 Oatmeal in a Cantaloupe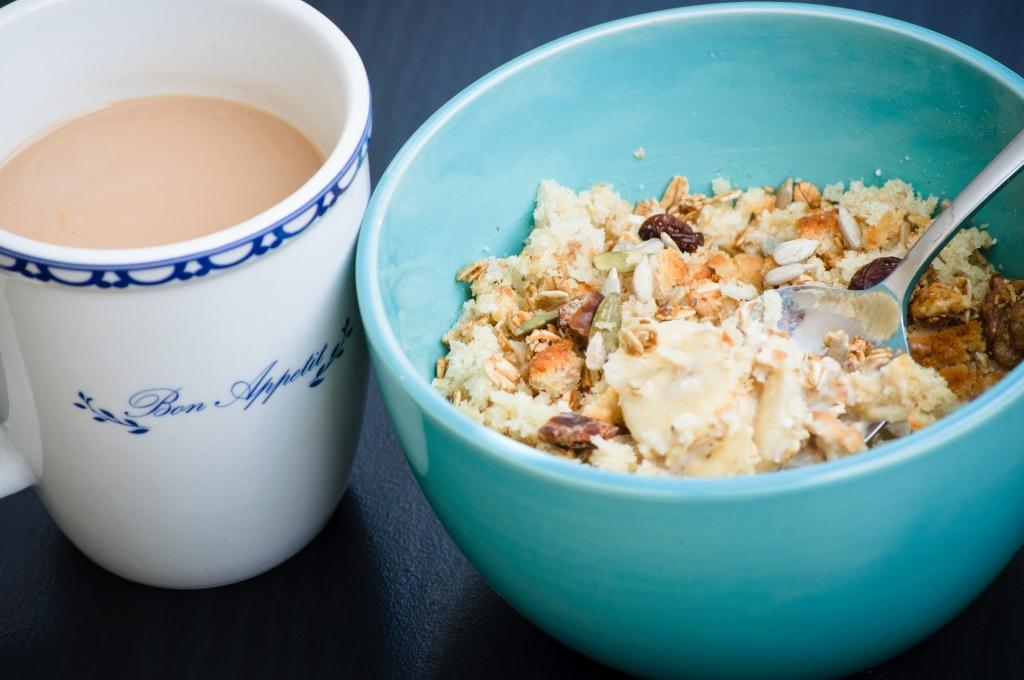 Cupcake Oatmeal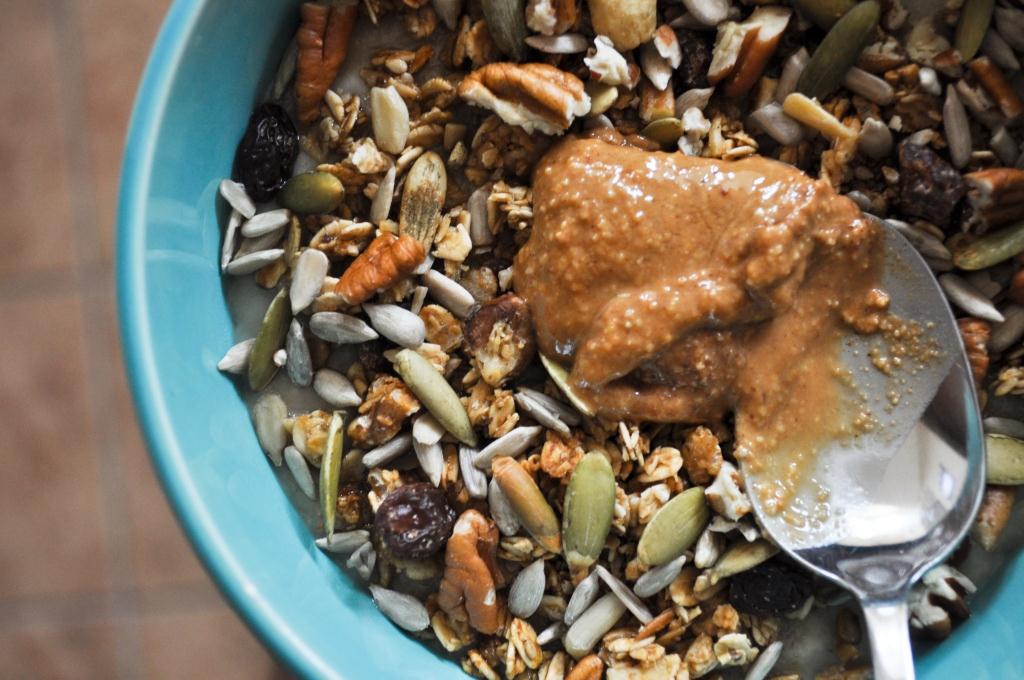 Nut Butter Oatmeal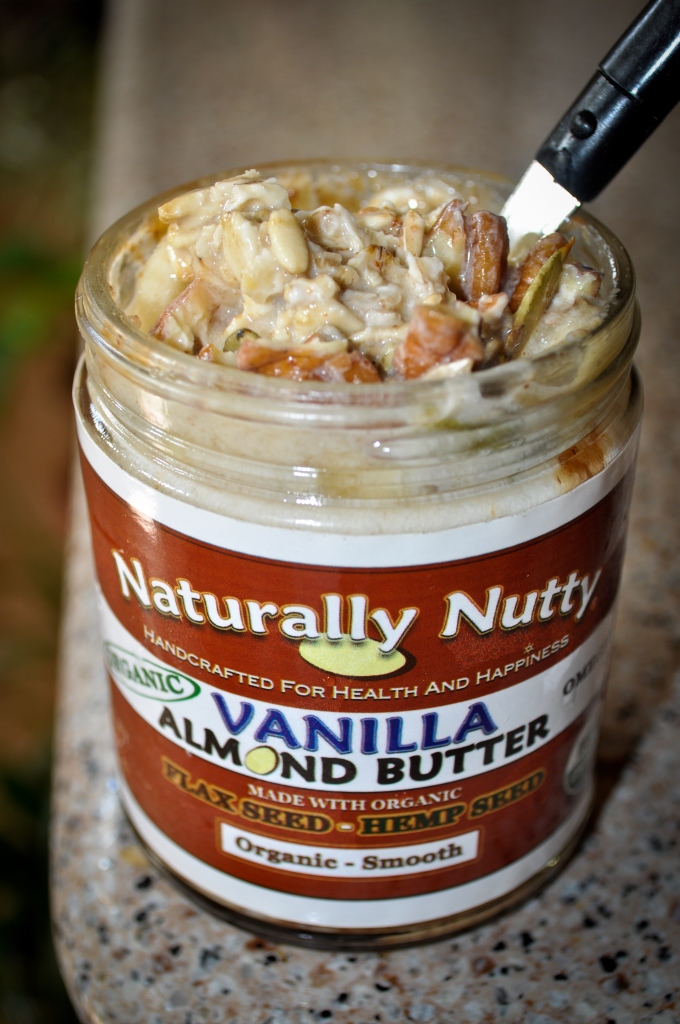 Overnight Oats in a Jar Oatmeal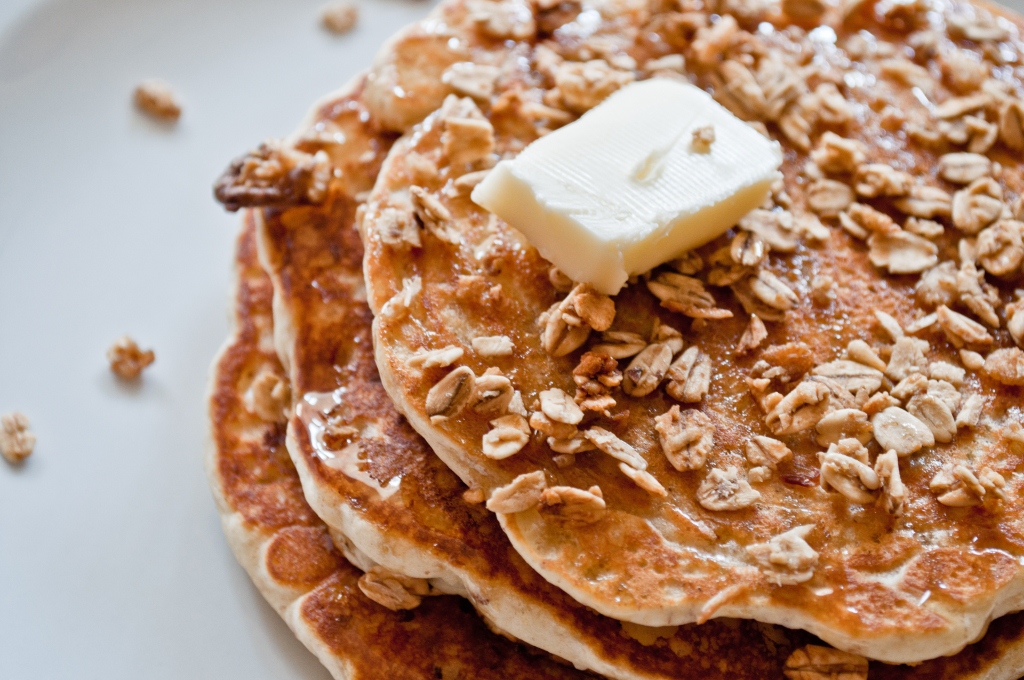 Other days, you might find me stuffing my face with delicious oatmeal pancakes, topped with honey and delicious granola 🙂
What's your Birthday Breakfast staple?