Ingredients:
1 cup rolled oats
1 cup apple, grated
1 cup orange juice
1 cup yogurt
toppings: raw honey, berries, nuts or granola
Directions:
Dump everything (minus toppings) into a bowl, give a very good stir and leave it to refrigerate overnight.
The next morning, divide between 2 servings and top with yummy toppings. Enjoy!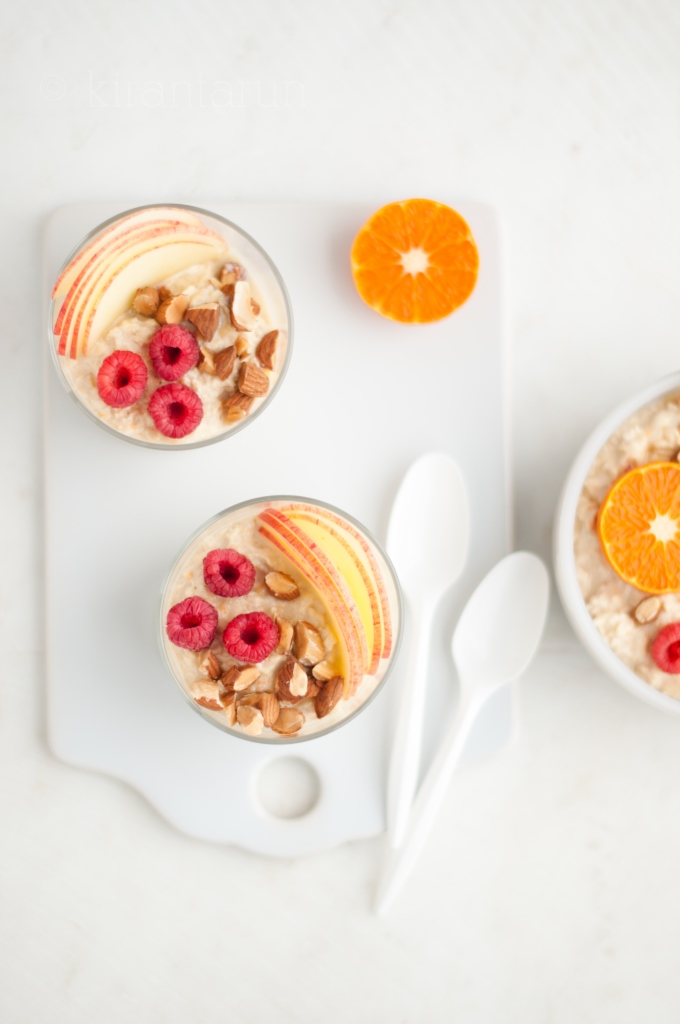 Bircher muesli or overnight oats — no matter what its called, grab a spoon and immerse yourself.
Are you fully immersed into fall or stuck in summer, just like me?