T
hese days, its been one simple recipe after another. There's only so much I can do when it comes to dull and rainy Florida weather. It's hurricane season and so my food photography and blogging has taken a serious hit.
Not a good hit.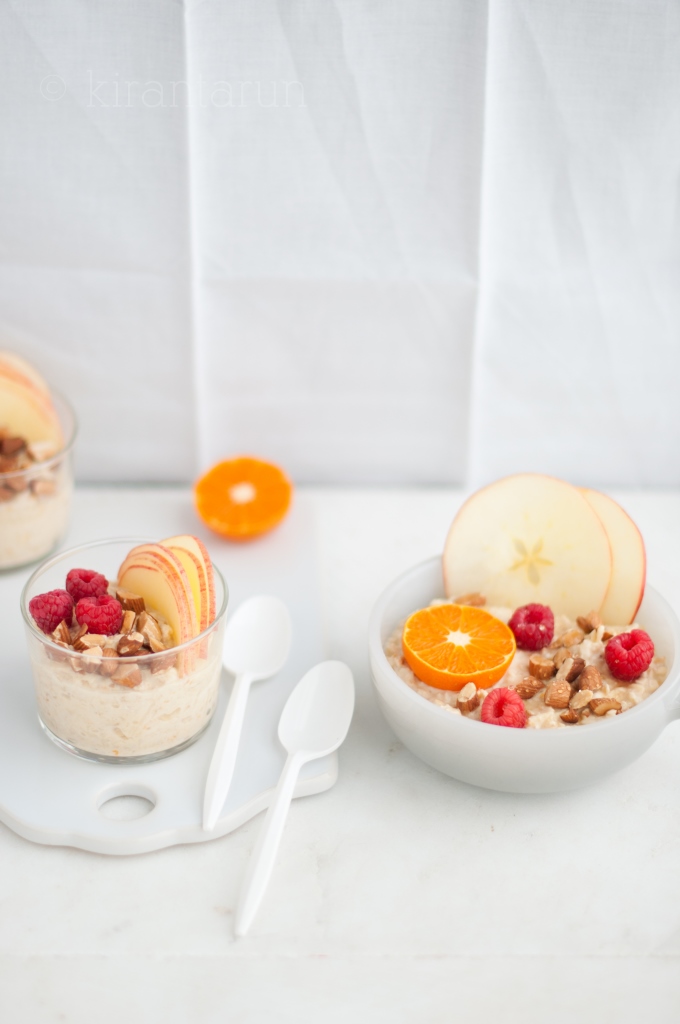 On a rare sunny day, I'd much rather whip a cool smoothie for breakfast, a huge salad for lunch and dinner. It's my way of reconciling whenever dull days swing by.
Oh, how I'm missing summer. Enveloping it as much as possible even though its officially autumn and there's pumpkin and assorted squash peeking from every corner.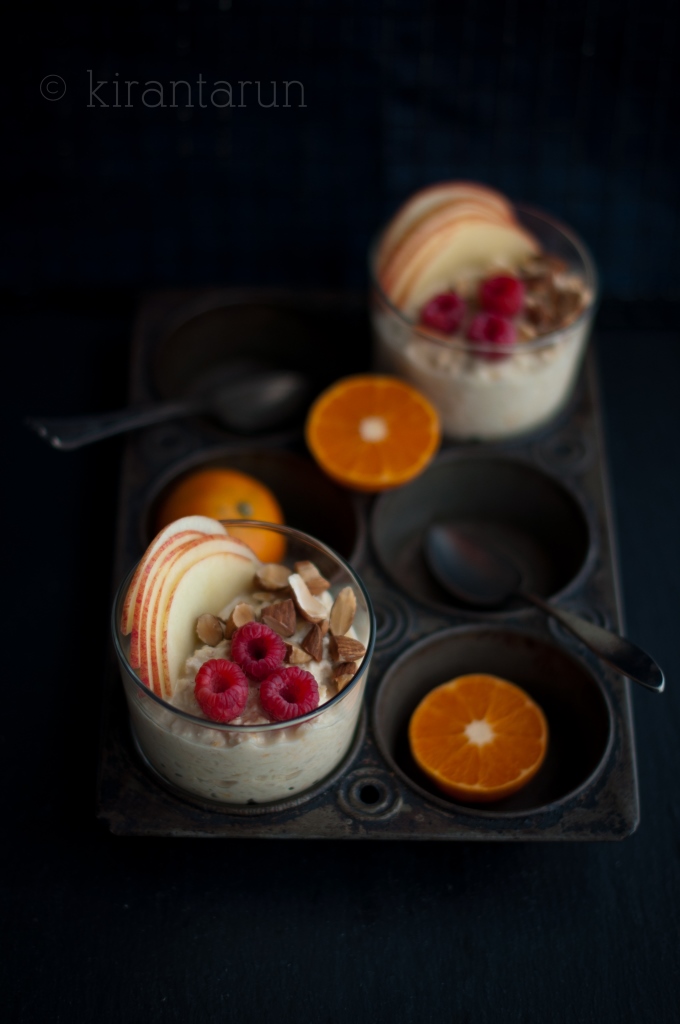 I can never forget my first taste of bircher muesli. It was during a flight layover at Heathrow, London. As my stomach growls for a snack and trying to decide what to eat, with unfamiliarity delicacies peering everywhere — overnight oats came to the rescue in the most decadent and surprising way.
I had a few mouthfuls and it was gone so quickly! It was so refreshing and delicious. The ingredient list was short, sweet and seasonal. I made a mental note to recreate this soothing snack soonest but it fell out of my memory bank.
Notepads are life savers, people. Go get 'em.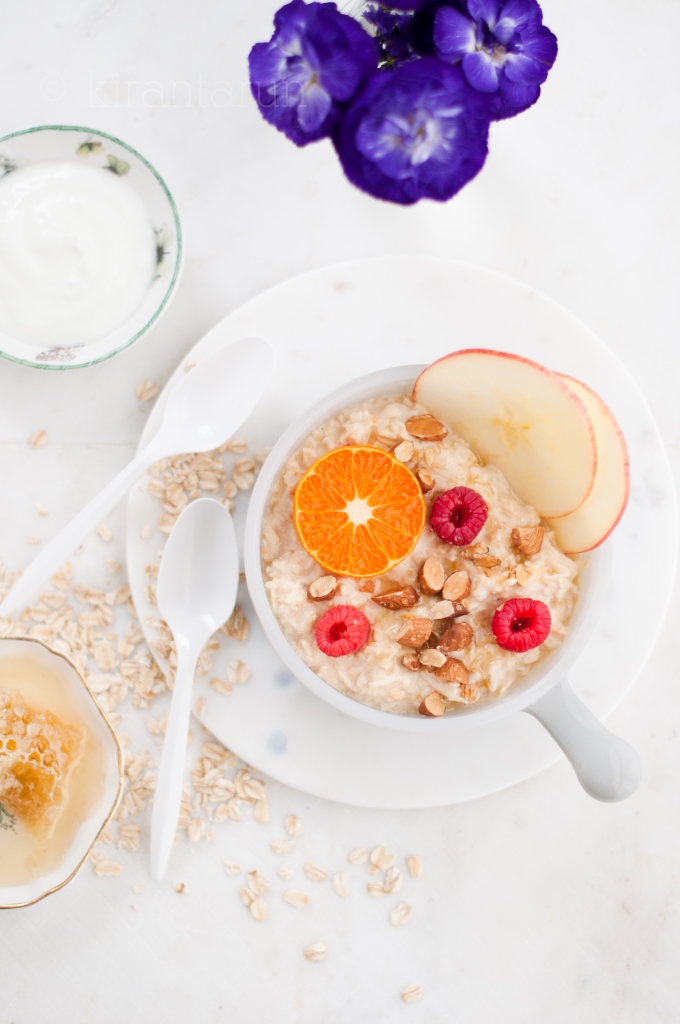 Print This Recipe
Ingredients:
1 cup rolled oats
1 cup apple, grated
1 cup orange juice
1 cup yogurt
toppings: raw honey, berries, nuts or granola
Directions:
Dump everything (minus toppings) into a bowl, give a very good stir and leave it to refrigerate overnight.
The next morning, divide between 2 servings and top with yummy toppings. Enjoy!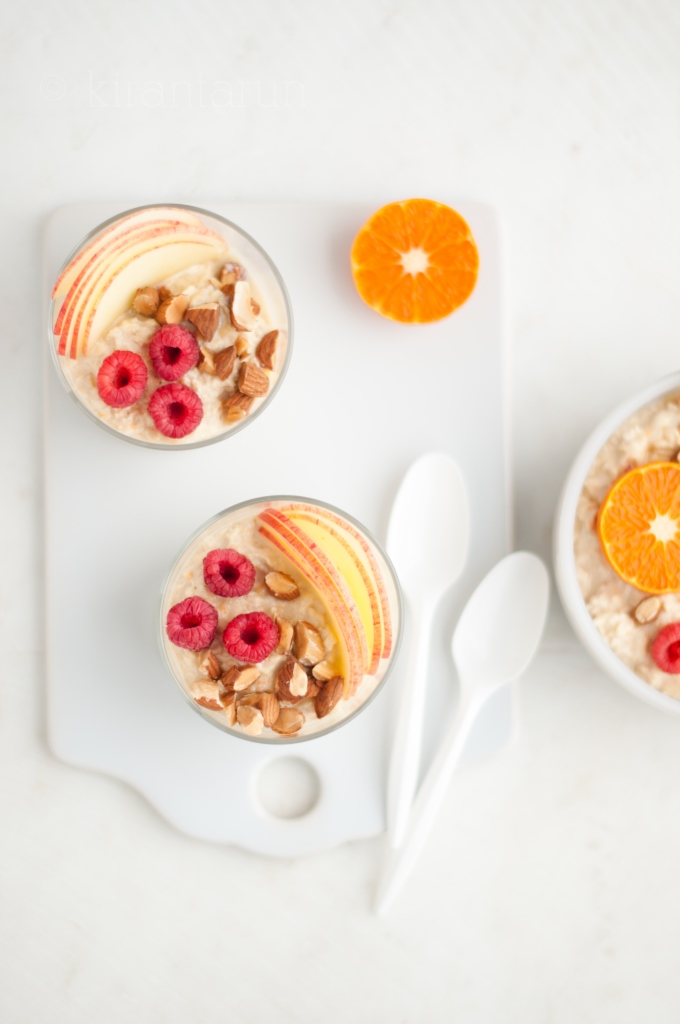 Bircher muesli or overnight oats — no matter what its called, grab a spoon and immerse yourself.
Are you fully immersed into fall or stuck in summer, just like me?