I
love summer berries. Hands down. Cannot live without it. Let's face it, I've never encountered such berries in
Malaysia
. We have strawberries, but even that is often tart. And berries are usually imported. But we are known for durians. Bet this cream would be as delicious made with durians.
In order to consume as much as possible before summer is over, I've been hoarding boatload of summer berries.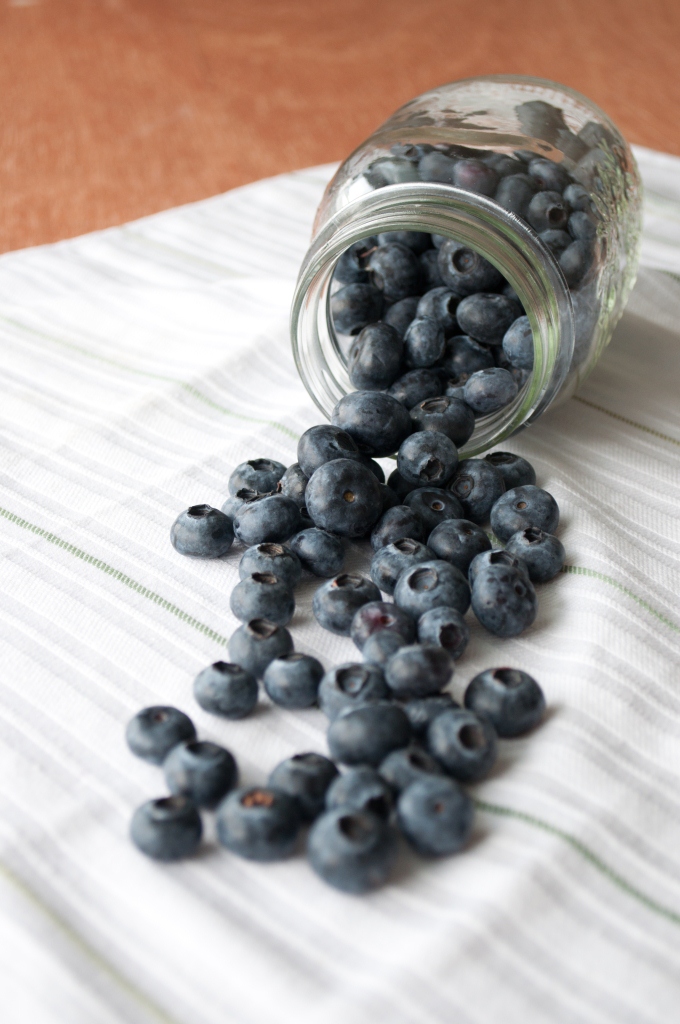 They are darn expensive during winter and frozen berries doesn't stand a chance in comparison to fresh and crisp berries!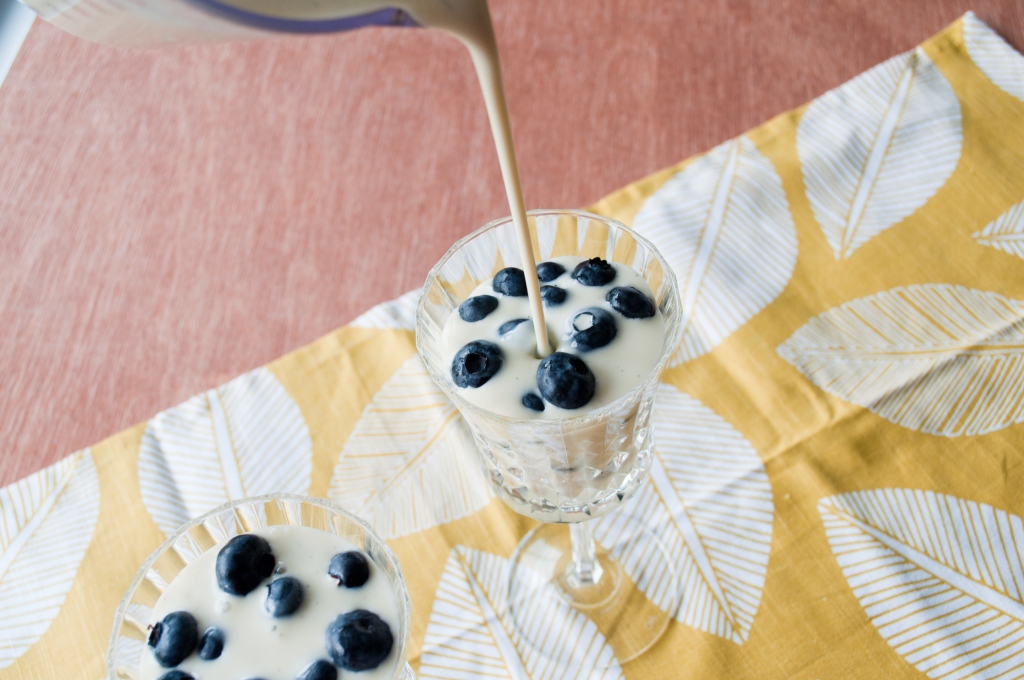 Also, recently I've been having a huge hankering for coconut. I've been developing a lot of recipes centered around coconut. Looks like someone is not willing to leave summer just yet. Let's face it, coconut and summer goes hand in hand.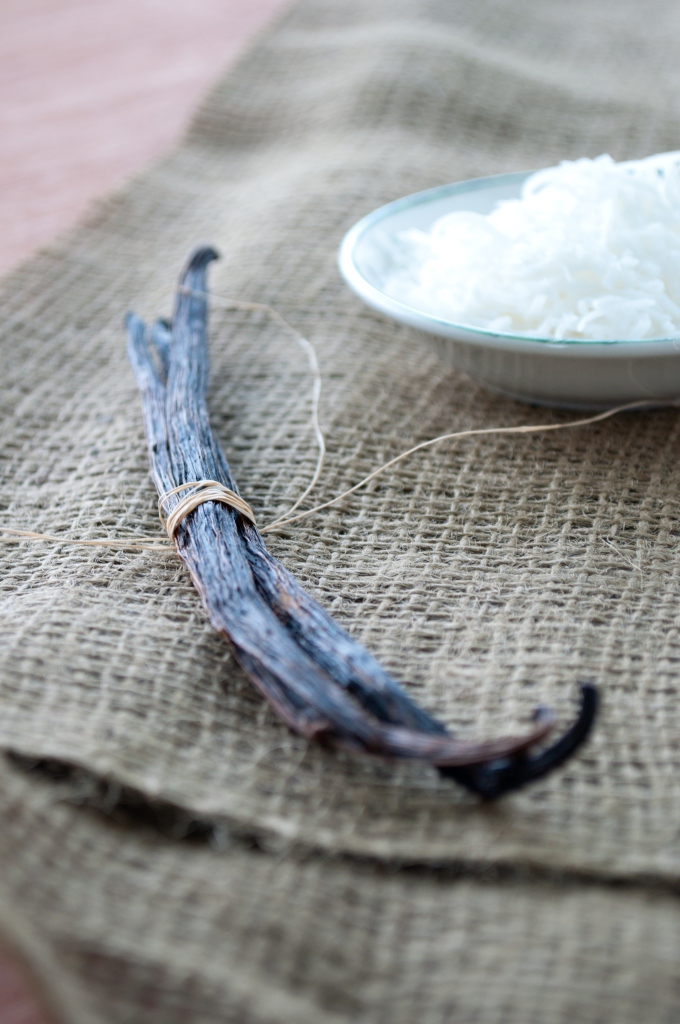 Bought some new linens from Crate and Barrel. These are just too cute and bright. Very summery. If you are a food blogger, I need advise on where can I get great linens and props for a fraction of price? I am on a huge mission to scour some great deals on cute food photography props 😉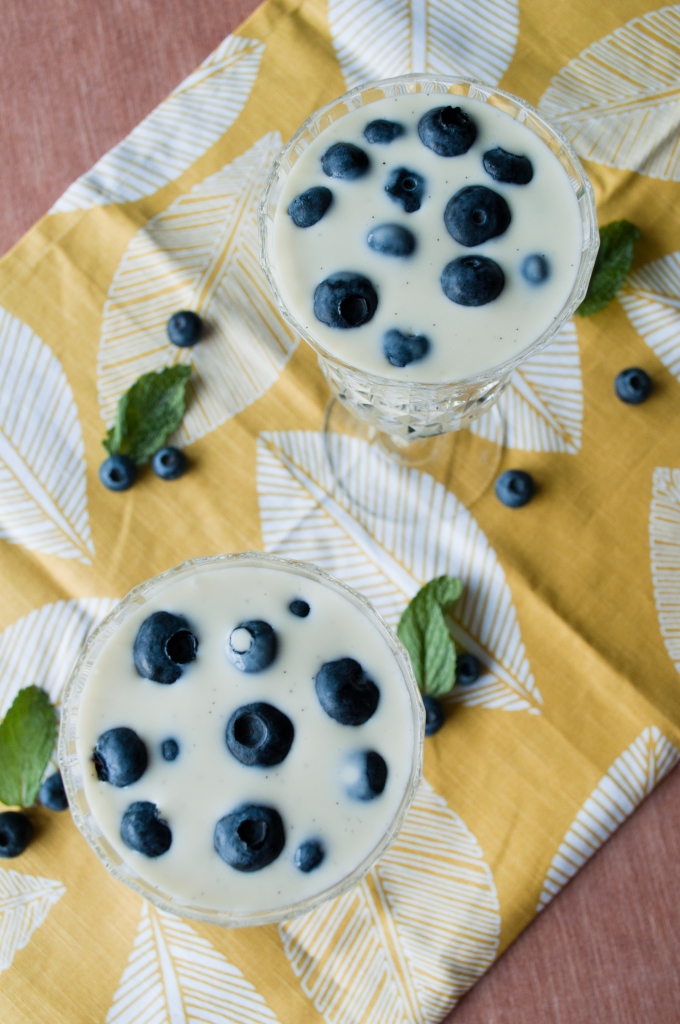 Print This Recipe
Ingredients:
1 cup whole milk
1 cup coconut milk
1 vanilla pod or 1 tsp of vanilla extract
2 egg yolks
3 tbsp agave or sugar
1/2 tbsp cornstarch or custard powder
Directions:
On low, heat whole and coconut milk in a heavy bottomed saucepan. Do not boil, just a slight simmer.
With a pairing knife, slit a vanilla pod and remove the seeds to add into milk. Throw the pod in the simmering milk as well.
In a separate bowl, add 2 egg yolks, sugar and whisk till slightly pale in color. Throw in cornstarch. Mix well until incorporated.
Once milk is heated, add it gradually to egg mixture and continue whisking to avoid scrambling. This is called "tempering".
Transfer the "tempered" mixture into the same milk saucepan and heat it over medium while whisking.
Allow the mixture to thicken slightly.
Remove from heat and put it over an ice bath for instant cooling. Whisk every now and then.
Transfer cream into a clean bowl, cover with plastic and chill for at least 2 hours before serving.
In a fancy glass or serving bowl, add berries of choice : blueberries, strawberries, blackberries etc. Drizzle the vanilla coconut cream and serve immediately, with a spoon and a smile 🙂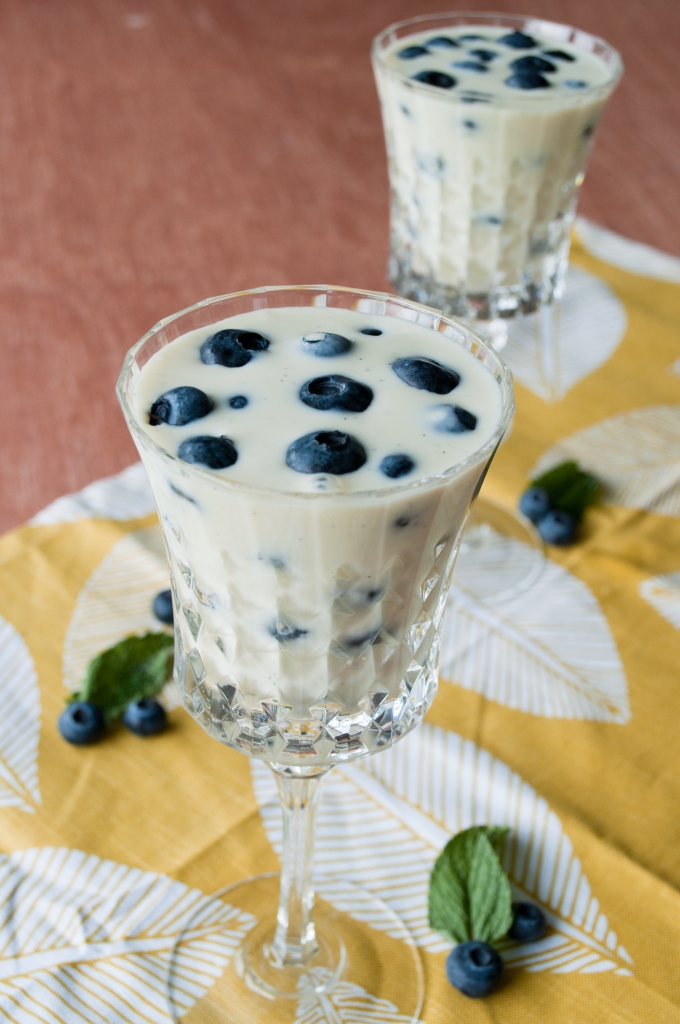 How do you tame your sweet tooth? What's your favorite desserts? My list is way too long.