A
s I sit here, dwelling about how on earth the 35 years of my life has slipped away before my very eyes — thoughts of after school lunches brought back delicious memories.
Oh, I'm one of those kids that would anxiously await for the school bell to ring just so I could get home and devour mom's lunch specials.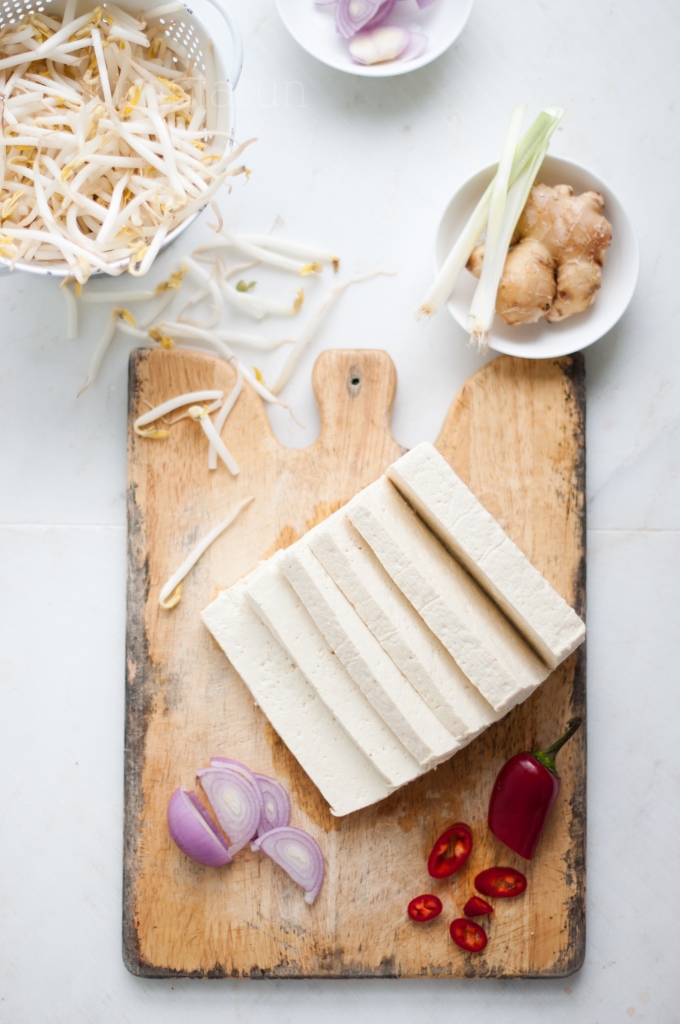 What makes the whole wait so worthwhile is when mom announces this stir-fry for lunch. Its a simple, earthy and fresh stir-fry that mom concocted during the days when all she had in the refrigerator was bean sprouts and tofu.
Sounds like an odd combination of ingredients but this is a pleasant surprise. It's always a pleasant surprise when mom comes up with recipes, on the fly!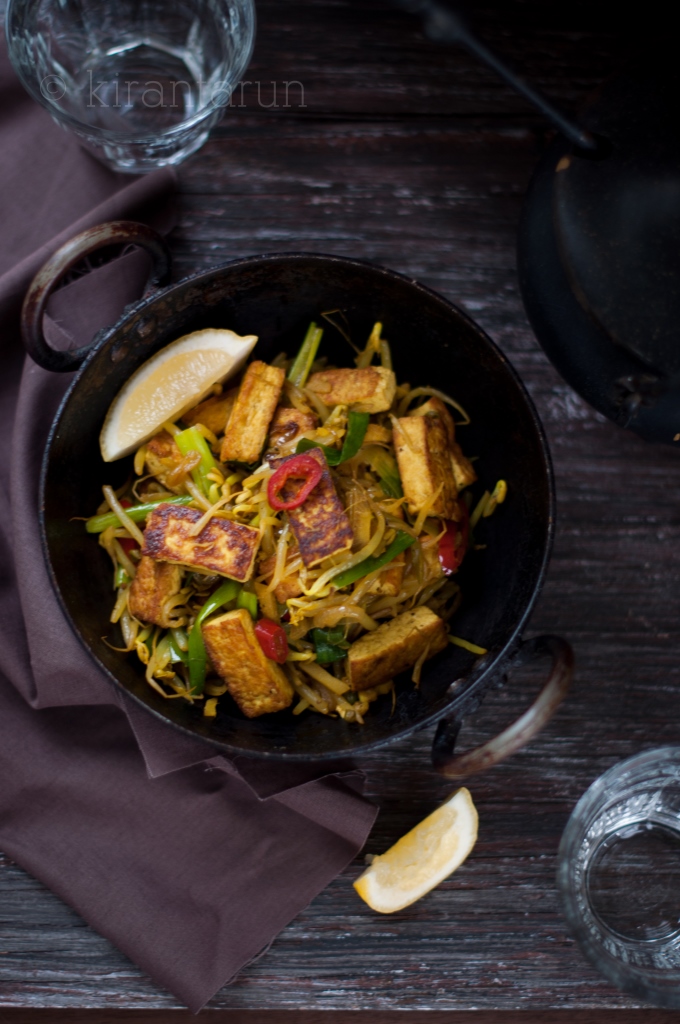 What makes this one of my favorite recipes is the mix use of soy sauce and turmeric. Trust me on this because it totally works! If you don't… well, you'd need to try it yourself before making up your mind.
Its mommy approved recipe after all 🙂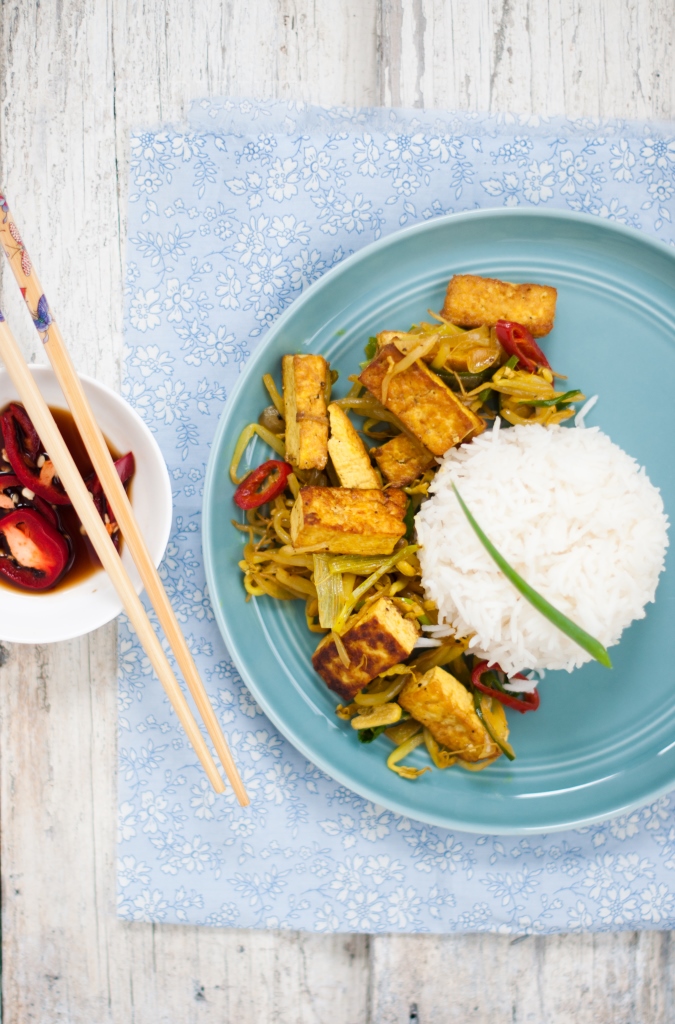 Print This Recipe
Makes 4 servings
Ingredients:
10 oz firm tofu, drained and pressed
2 tbsp light soy sauce
2 tbsp cooking oil
8 oz fresh bean sprouts, rinsed & soaked in cold water
1 small knob of ginger, minced
2 large garlic cloves, minced
1 fresh red chili, de-seed & sliced
1 large shallot, sliced
1/2 cup of spring onions, sliced
1/4 tsp turmeric powder
2 tbsp light soy sauce
1/4 tsp black pepper
1 tbsp lemon juice
Directions:
Drain and press tofu to remove access moisture. This process might require a few hours ahead of prep.
Once tofu is pressed, slice and marinate with 2 tbsp of light soy sauce. Refrigerate to marinate for a minimum of 30 minutes.
Heat a large non-stick skillet on medium-high. Once hot, swirl in 2 tbsp of cooking oil. Pan-fry the marinated tofu until golden brown. Drain on paper towels. Set aside.
In the same skillet, toss in minced ginger, garlic, red chili and sliced shallots. Fry for a minute before adding turmeric powder.
Thrown in bean sprouts and stir fry on high for a minute before adding sliced spring onions, tofu, 2 tbsp light soy sauce, black pepper and lemon juice.
Adjust seasonings if necessary and remove to serve immediately.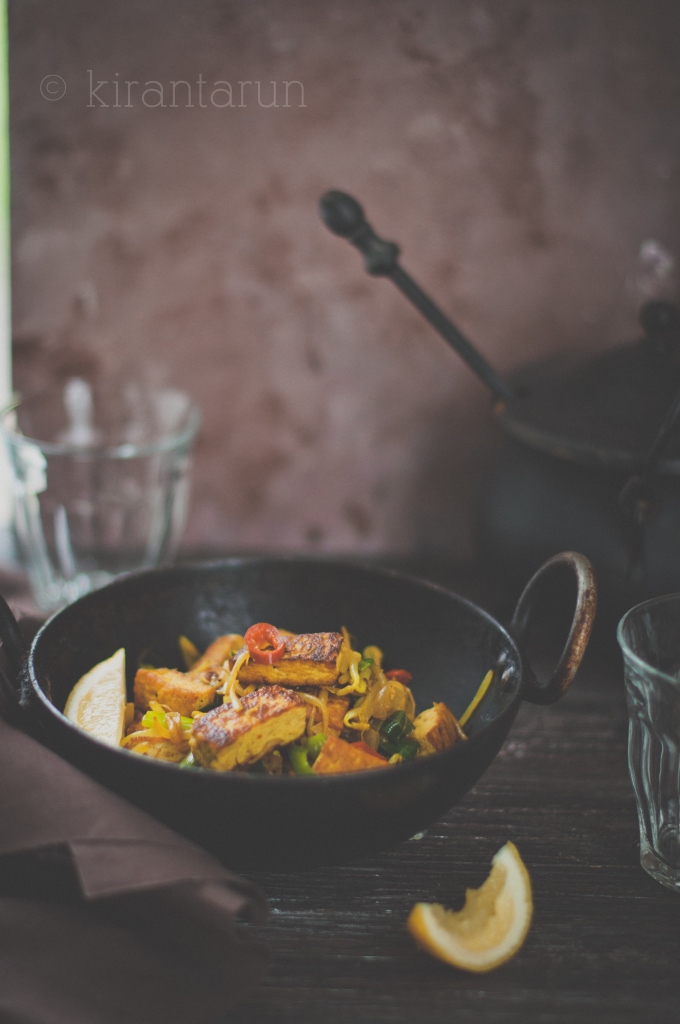 Have a great weekend, friends. I'm off to the meagre farmers market. Yes, it's a meagre one. Sigh.
What is your favorite recipe with odd pairings of ingredients?