I
'm in a desperate situation that
might
need to be remedied.
I loosely used the word might because it's food related so chances are, I won't give up any grub.
For me, food is almost a habit. Take oatmeal for an example. I have an avid obsession for oatmeal.
Scratch that.
It's the toppings, glorious toppings on oatmeals that I can't seem to part with.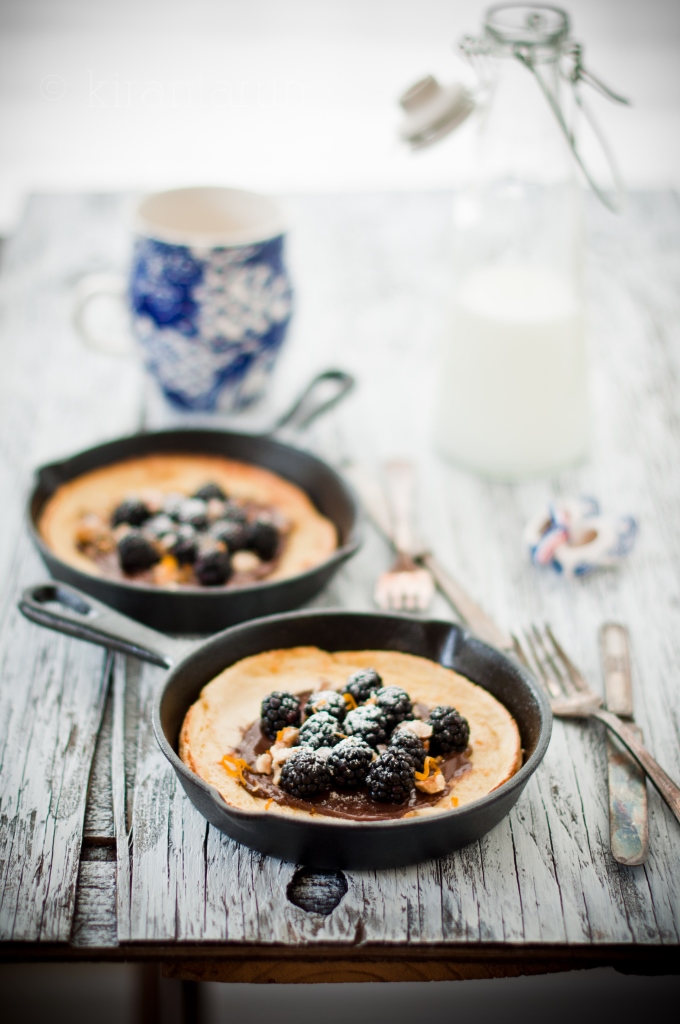 Pancakes are a totally different ball game. The idea of slaving over stove-top waiting for each pancake to cook can be a huge hot mess. And that my friends, might be a good reason for me to quit on making pancakes.
But there's always a remedy for anything involving food. Right?
Introducing, baked skillet pancakes (or dutch baby pancakes) to the rescue. I love the idea of this pancakes served in individual portions. Just preheat the oven, add butter onto skillets and heat it all up while you make a batch of pancake batter.
Can't get any easier than that, me think.
And yes, I'm well aware of griddles in the market that can cook up a batch of pancakes in one standing. Owning another piece of kitchen equipment makes me want to scream at the top of my lung.
We don't make pancakes often which justifies enough evidence for a zero purchase. On the other hand, allowing the oven to do all the hot-mess work is definitely gratifying.
You ought to try this yourself 😉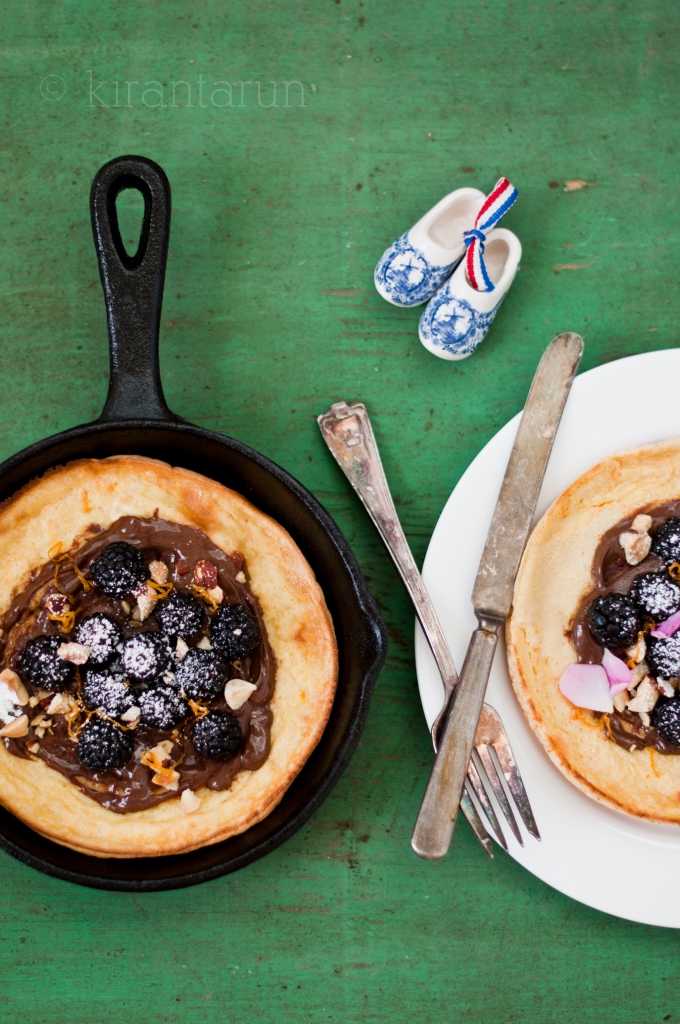 Print This Recipe
Adapted from Ina Garten's Tri-Berry Oven Pancakes
Ingredients:
2 whole eggs
1 tbsp sugar
1/3 cup low-fat milk
pinch of salt
1/3 cup whole wheat pastry flour
1/2 tsp meyer lemon zest
1/2 tsp vanilla extract
2 tsp meyer lemon juice
2 tsp unsalted butter
Directions:
Preheat oven to 415F. Add butter into a medium cast iron skillet. Place the skillet onto a baking sheet and heat it in the oven.

Add the rest of ingredients in a blender and blend until just combined.
Using an oven mitt, remove skillet from oven once butter is hot and bubbly. Swirl around the butter to evenly coat skillet.
Carefully drizzle pancake batter into the skillet while skillet remains very hot. Place skillet back into hot oven to bake for 12 to 15 minutes. Bake until pancake is puffed and golden on the edges.
Remove from oven, slice pancakes into wedges and immediately serve it with nutella, fresh berries, hazelnuts, lemon zest, powdered sugar and a drizzle of maple sugar. YUM!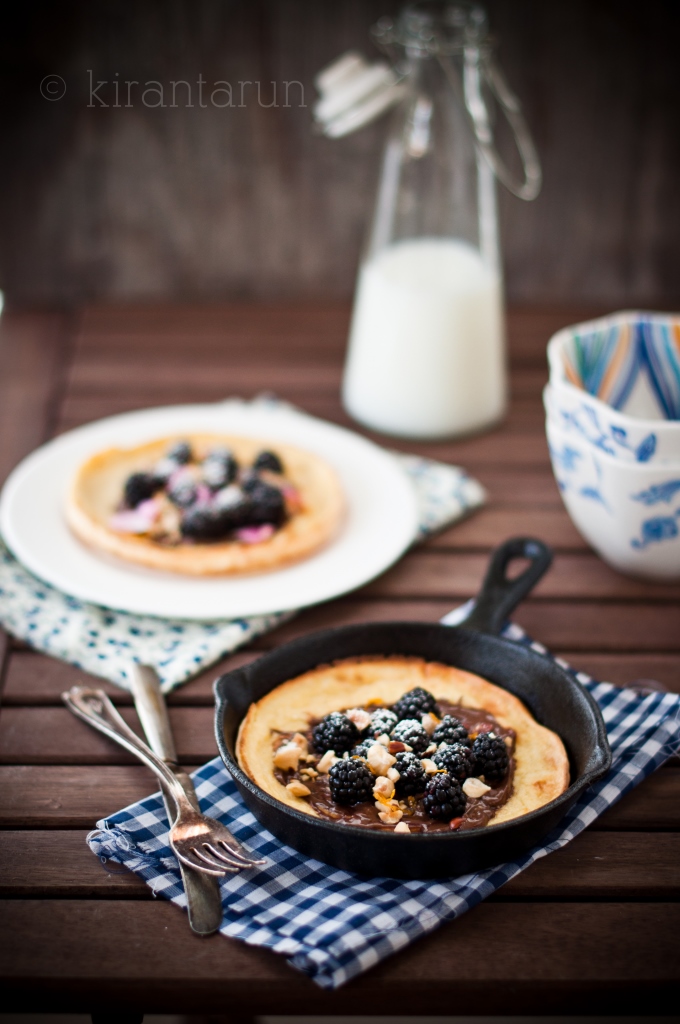 Easy, delish and satisfying! The only problem I faced was that the whole puffy pancakes quickly deflated. My fault because I was caught up in some urgent work and couldn't photograph as soon as the pancakes were out of the oven.
Le sigh 😀
Have a wonderful weekend, friends!
Do you love pancakes? Have you tried skillet pancakes before?