H
i Friends!
Many have requested for me to post about blogging. And while I'm no expert, I'd love to share the things I've learnt along the way. There's no tricks up my sleeves, just have fun doing it and listen intently.
Blog, leisurely.
There's no rule on time. You make the rule and preferably, don't stick to it. Being consistent bogs down your creativity.
Invest in very expensive gadgets. From the most expensive camera to laptop and props. If you want quality content, get ready to spend big bucks for it.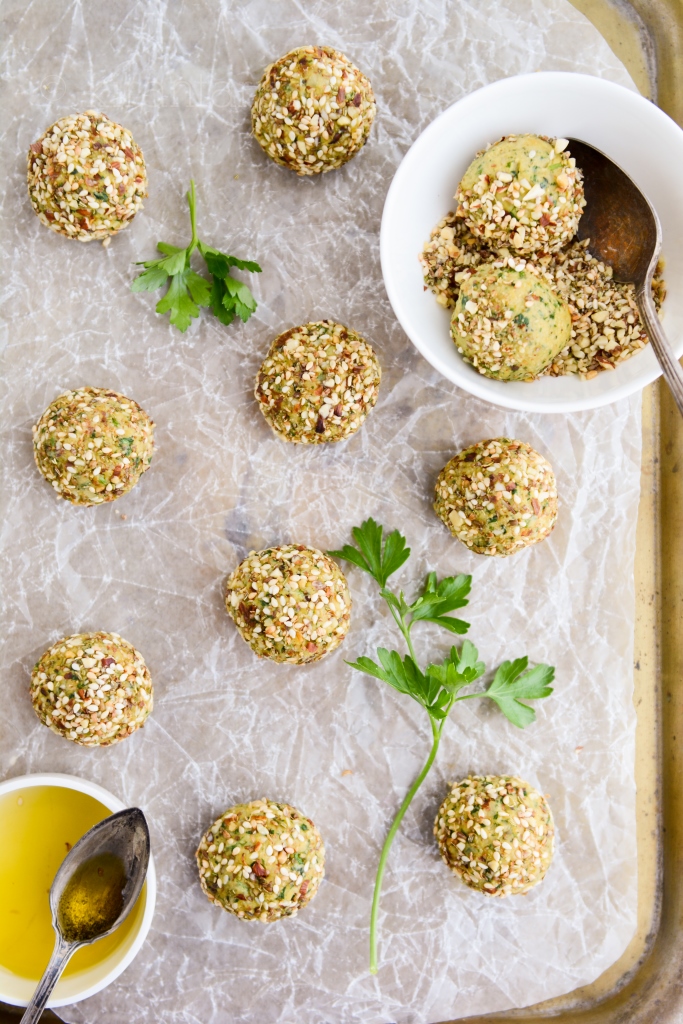 Don't emphasize on grammar. It's a waste of your precious time.
Buy every prop out there. Even the ones with leopard prints and neon colors. It's all about emphasizing the props and not what you put in it.
Lastly.
Reverse everything I said above, because you have been fooled! April Fools Day 😀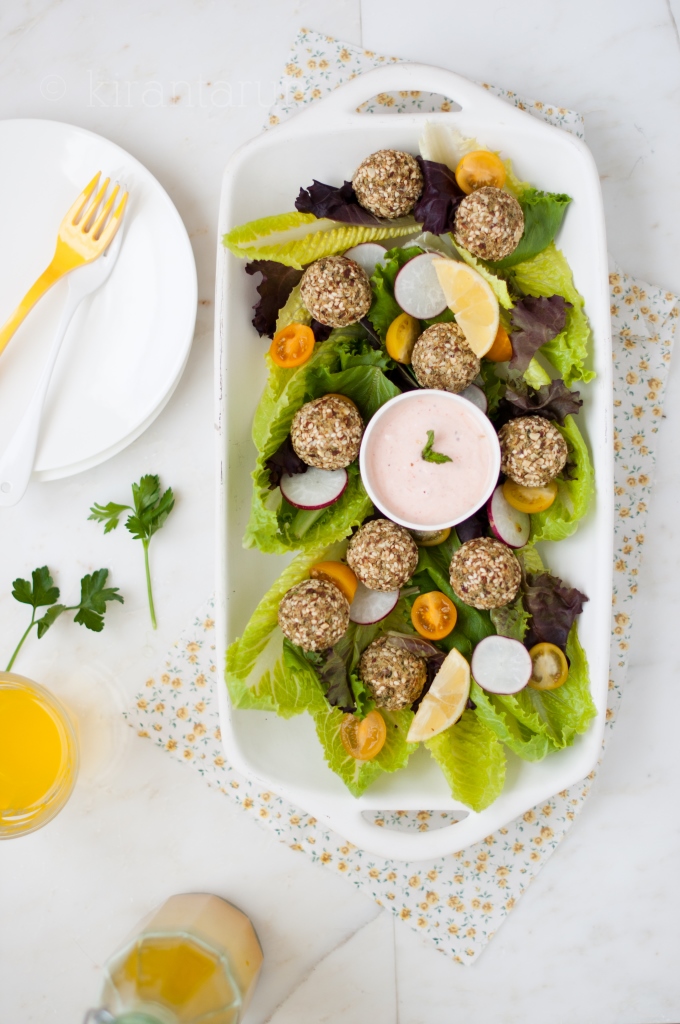 Now, let's return to regular scheduled programming! There's always that one thing on the menu which is impossible to ignore. Falafel is my utter weakness.
Followed by hummus, warm pita bread and chicken kebabs. Oh boy, I'm hungry now. Off to lunch!

Print This Recipe
Ingredients:
Falafels–
2 cups chickpeas, cooked and drained
3 garlic cloves
1/4 cup tahini
1 heaping cup of fresh parsley, chopped
1/4 cup cilantro, chopped
2 tbsp fresh mint, chopped
1/2 tsp lemon zest
1/2 small lemon, juiced
1 egg, whisked
1 tsp salt
1/2 tsp black pepper
1.5 tsp toasted cumin powder
1/2 tsp smoked paprika
1 tsp baking powder
1/4 cup chickpea flour
1 cup of dukkah (nut blend)
some extra virgin olive oil
optional: mixed salad greens, lettuce, cherry tomatoes and sliced radishes
Spicy Harissa Yogurt Sauce–
1/2 cup thick yogurt
1/4 tsp salt
1/8 tsp black pepper
2 heaping tbsp of harissa
1 tsp garlic, mashed
Directions:
Preheat oven to 400F. Line two large baking sheet with parchment paper. Set aside.
Add all ingredients for falafels (with the exception of dukkah and olive oil) into a large food processor fitted with a blade. Pulse until everything combines into coarse crumbs.
Divide dukkah and extra virgin olive oil into two separate bowls.
Using a small ice cream scoop, measure out falafel dough into equal portions. Roll dough between palms and apply gentle pressure till the dough balls are smoothly rounded.
Brush some olive oil on dough balls and roll it onto dukkah. Place prepared falafel dough balls on baking sheet without crowding.
Bake falafels for 15 to 20 minutes or until desired crispiness is achieved.
While falafels are baking, stir all the ingredients for spicy harissa yogurt sauce into a bowl. Refrigerate before serving.
Remove baked falafels to completely cool on cooling rack. Serve it on a bed of salad with generous servings of spicy harissa yogurt sauce.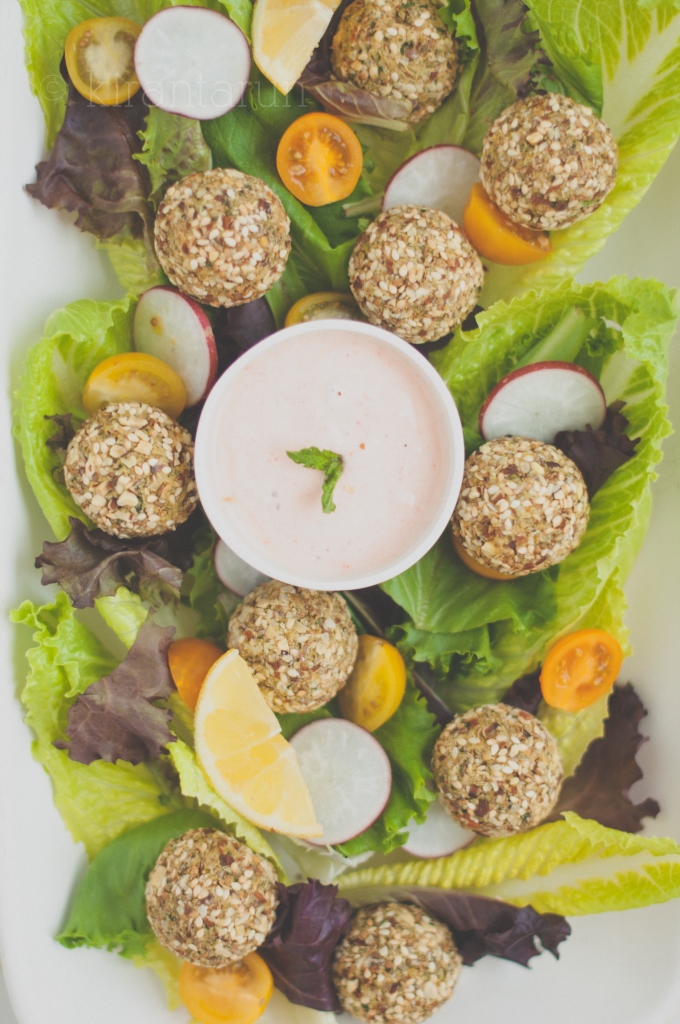 Have a great time pranking your loved ones. Just play it safe 🙂 I've actually written a blog post in the past on blogging. You can read all about what blogging has taught me, here.
Are you a prankster? What tricks you have up on your sleeves?