H
i friends!
Its Friday and supposedly, a relaxing day before weekend hits. But unfortunately, I'll be ranting today. And I hope you'll chime in with opinions and advice. So here it goes….
————————————————
Dear Spiteful Souls,
Thank you for reading this space and trying the recipes here. However, every recipe on this space is not for everyone. There's no way I'll be able to create recipes to suit each and every palate out there.
Wish I could, but it's impossible 😉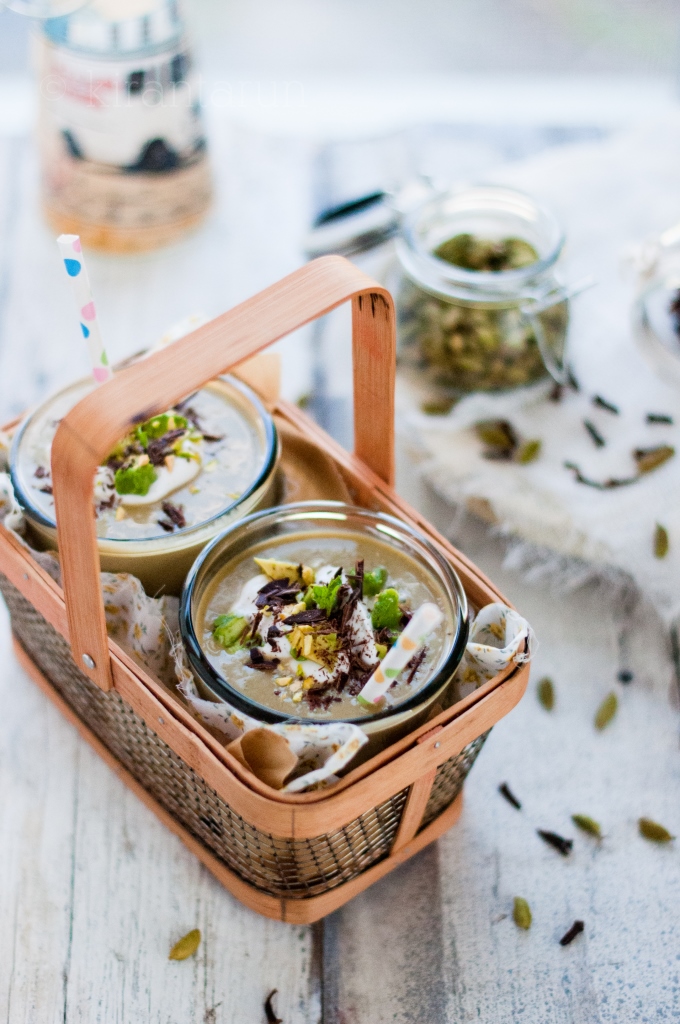 I wanted to thank you personally for your attempts at ruining my day when I read that spiteful comments or emails sent my way. Whatever your motives were, let me assure you it didn't work on me. My days weren't ruined. In fact, I feel sorry for people like you who go around tearing others down.
Perhaps you need a reality check in the morale department? Whatever may be your issues, I suggest you begin seeking professional help.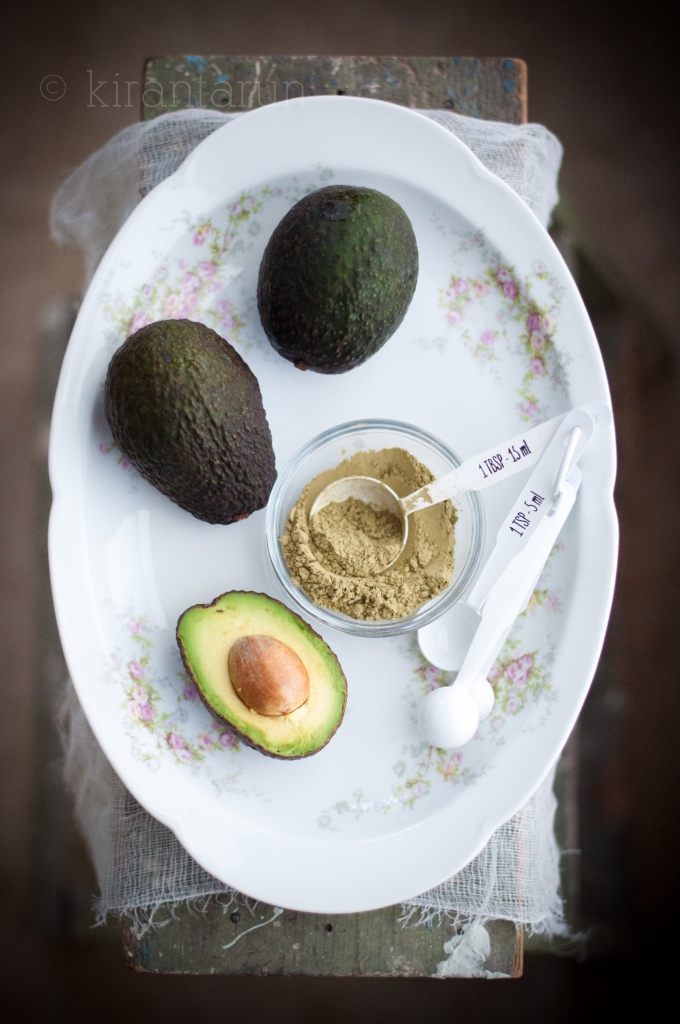 Being kind is free. It won't cost us a dime to be nice to each other. I welcome constructive critism but that has to come with respect. Just because there's a comment box and my email address to your disposal, that doesn't give you the right to be spiteful.
Not to me, my family or anyone else.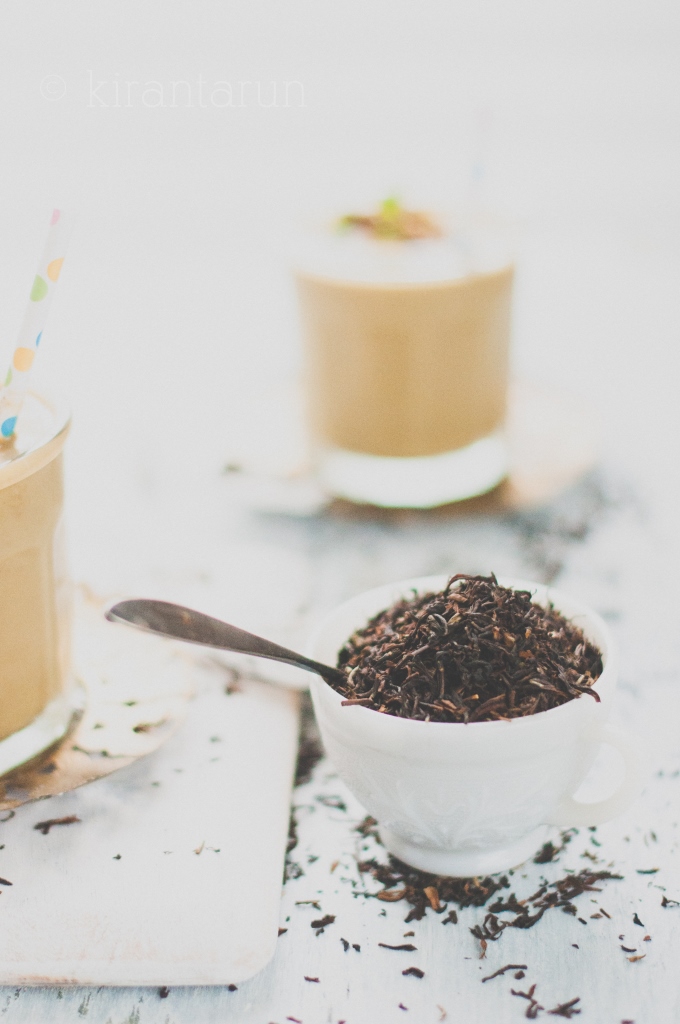 As a reminder, this space is mine. I spew my creativity all over it. I give it all with respect and kindness and I demand the same in return.
If you don't like the outcome of a recipe, kindly email or comment what went wrong. Nasty emails and comments are just plain spiteful and won't be tolerated. I chose to share my recipes with everyone and the tone has always been positive. It should always work both ways.
Have a great day, because I'm sure about mine.
All the best, Kiran Srivastava
———————————————————–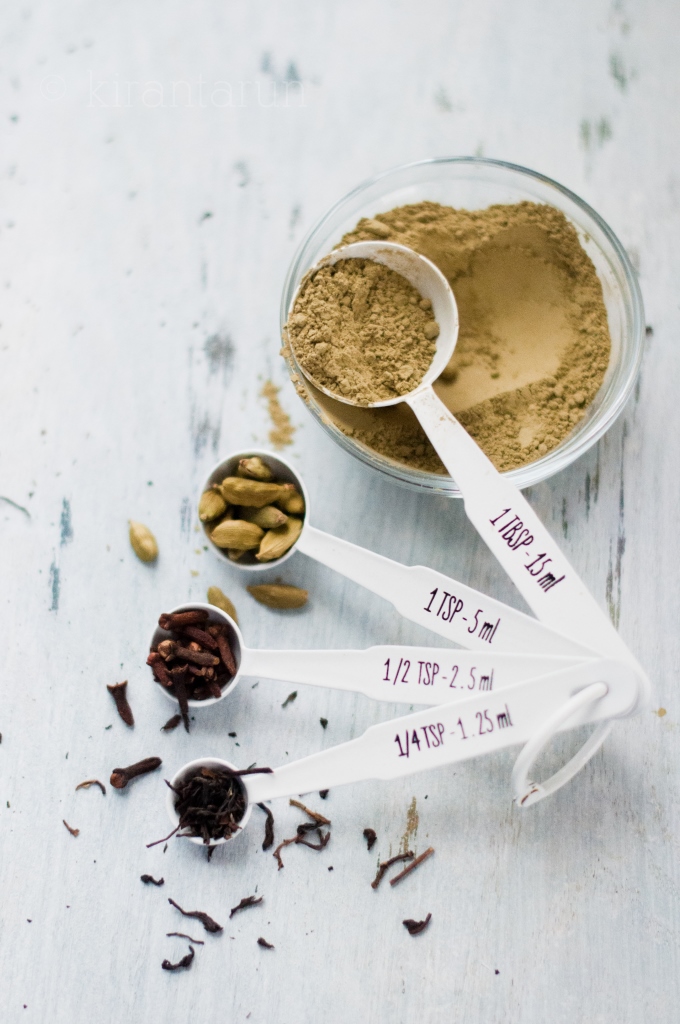 Phew! Ranting on a Friday is definitely not my thing. But this issue needed to be addressed. For precautionary, this shake has avocados, green tea powder and chai flavors. If you love any one of this ingredients, chances are you'll like this recipe.
If not, give it a shot anyways and kindly let me know how it tastes, good or otherwise.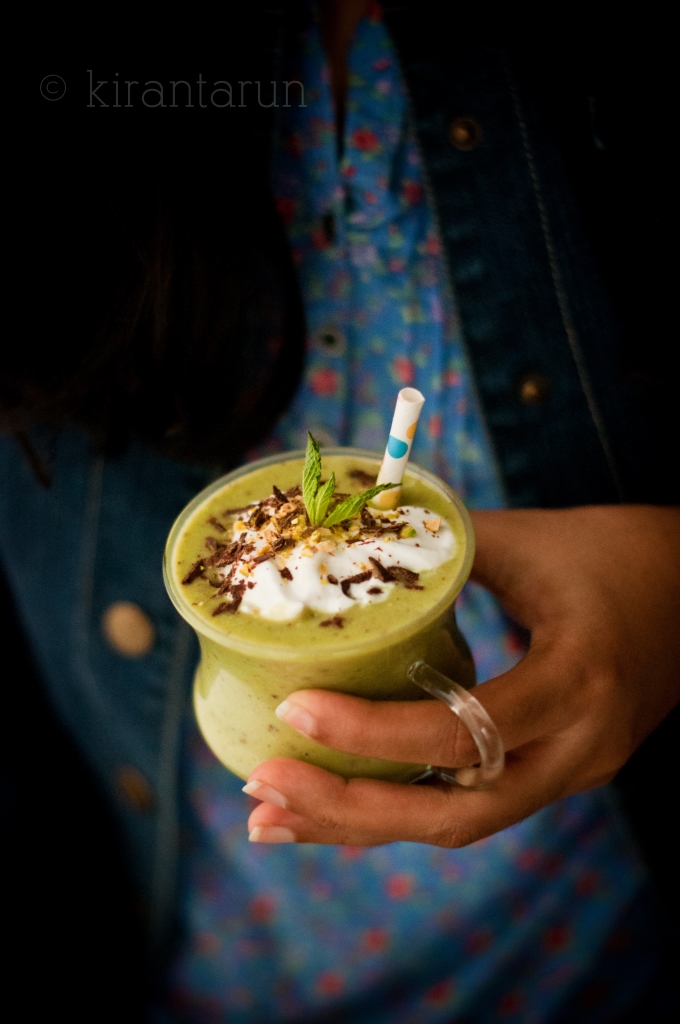 Print This Recipe
Makes 2 servings
Ingredients:
2 heaping cups almond milk
1.5 tbsp black tea leaves
1/4 tsp ground cinnamon
1/4 tsp ground cardamom
1/8 ground cloves
3 tbsp agave nectar
1 tsp vanilla extract
2 tsp matcha (green tea) powder
1 very ripe avocado, cubed
some ice cubes
Optional toppings: whipped coconut cream, diced avocado, pistachios, chocolate shavings, fresh mint.
Directions:
Heat almond milk in a saucepan over medium low heat. Once milk is warmed (not hot), remove from heat and add black tea leaves, cinnamon, cardamom and cloves. Steep for 15 minutes. Once cooled, stir in agave nectar, vanilla extract and matcha powder.
In a blender, strain cooled almond milk chai and add the rest of ingredients. Blend until smooth.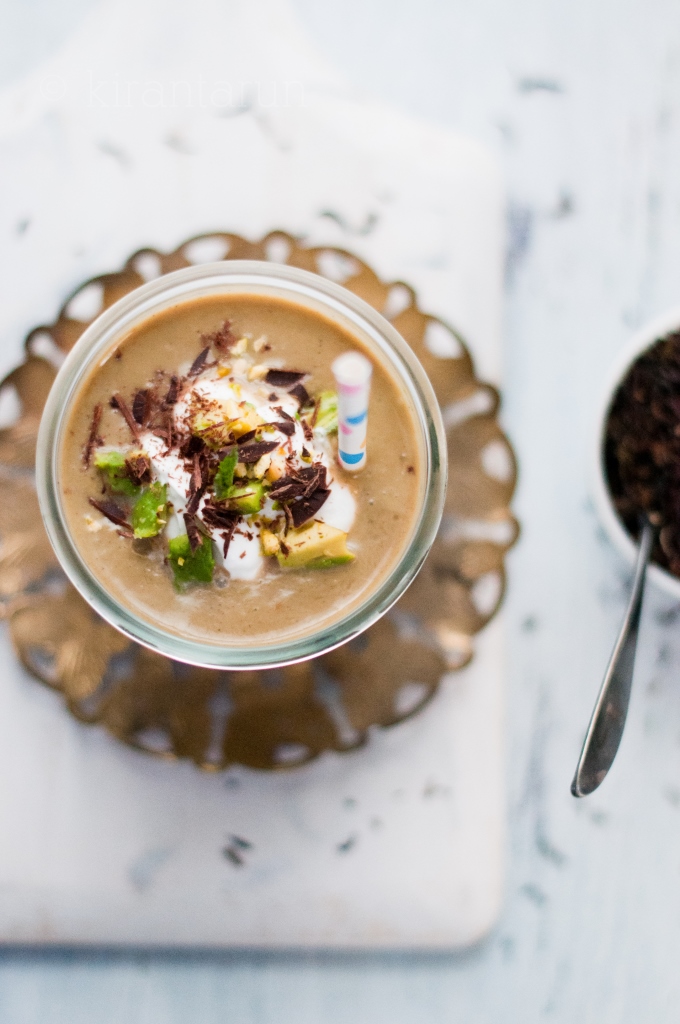 Wish you a very happy Friday and a fun-filled weekend, friends!
What are your thoughts on hateful comments or emails?