Happy Tuesday <3
W
ow, it's Tuesday already?!? And before you know it, weekend comes along in a jiffy. Many thanks for your sweet comments on my previous post — I still find it hard to believe that pasta+pomegranate juice makes for a great recipe!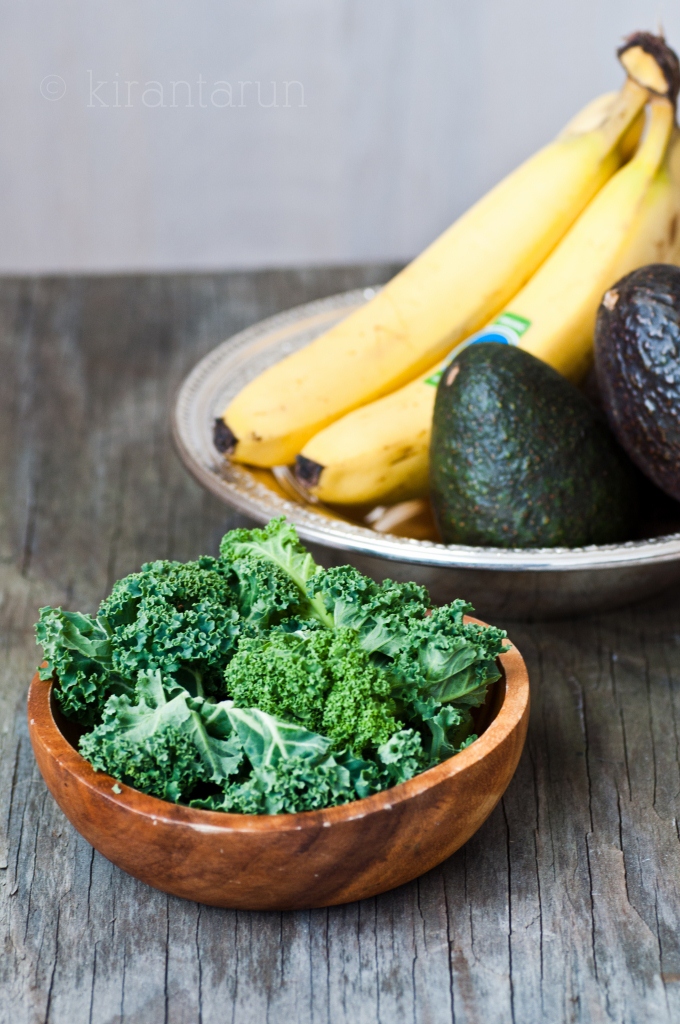 I've been super busy in the kitchen for the last few days, and let me tell ya — it's been one disaster after another. Epic fail of recipes 🙁 I woke up this morning thinking what was I suppose to blog about when the kitchen sink is full with dirty pots and pans that churned out failed recipes.
I dirtied another appliance. My trusty blender.
And made this epic smoothie for lunch — one than guarantees no failure whatsoever.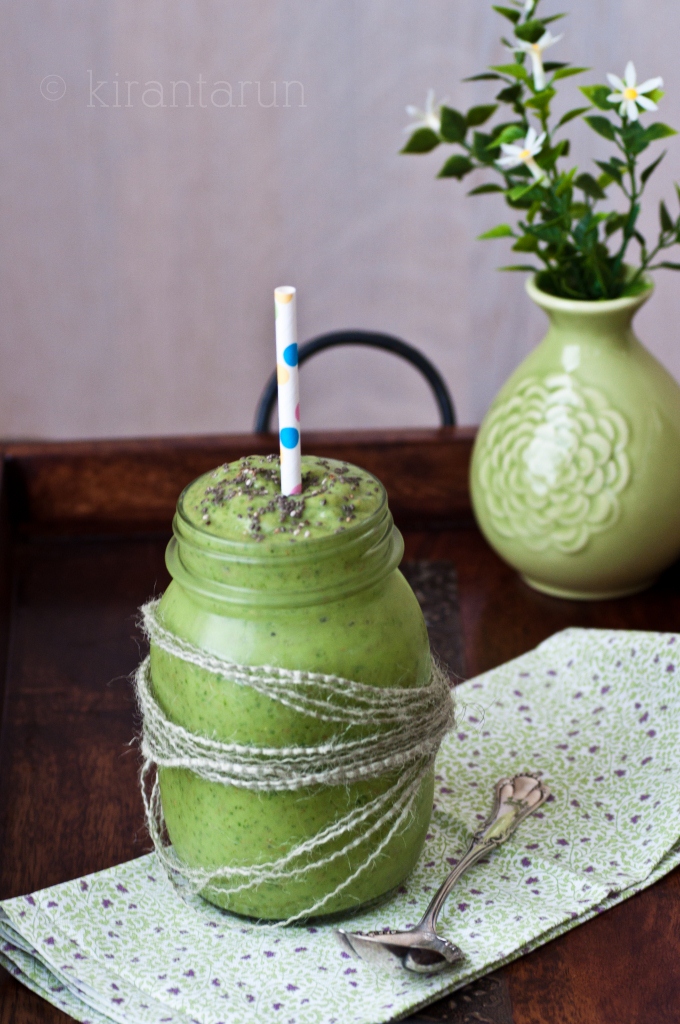 Print This Recipe
Ingredients:
2 tbsp flax seeds
2 heaping cups of kale leaves
1 large banana, peeled & sliced
1 avocado, peeled & cubed
1.5 cup of almond milk
1/2 tbsp cinnamon powder
for garnish: chia seeds
Directions:
Dump everything into your blend and whirl away until smooth!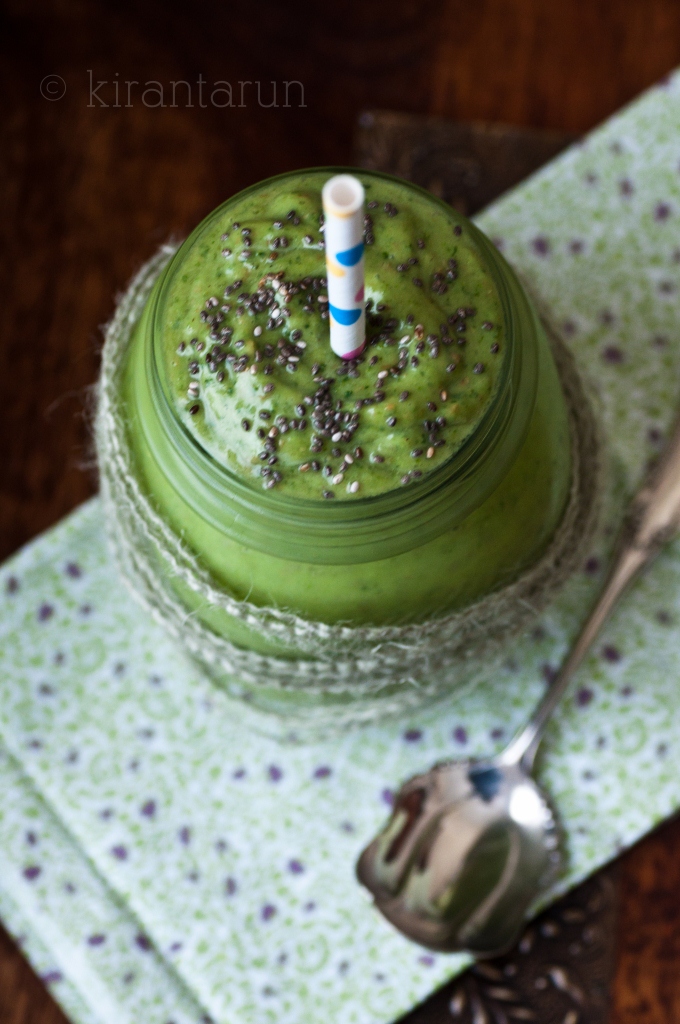 The key to a smooth smoothie is using very ripe bananas and avocado's. Mmmm.. nothing like a big jar of homemade smoothie to soothe a bruised ego.
On a separate topic….
I am learning how to shoot everything in Manual and let me tell you something, it ain't easy. Not at all.
Firstly, you need a steel-steady pair of hands/proper tripod. Coupled with mountains of patience, which equates to almost impossible for me to achieve the type of photos that I envision.
Any tips you have on food-photography? Since we are on food-photography topic, let me know if you are attending Food Blog Forum workshop next month. 'Coz I would be there as well 😉
What is your favorite smoothie recipe?