H
ello Friday!!
Another week just flew by. For a homemaker like me, it doesn't make any difference. I'd still be cooking and slaving over the stove all week long.
And without pay. Hmmm..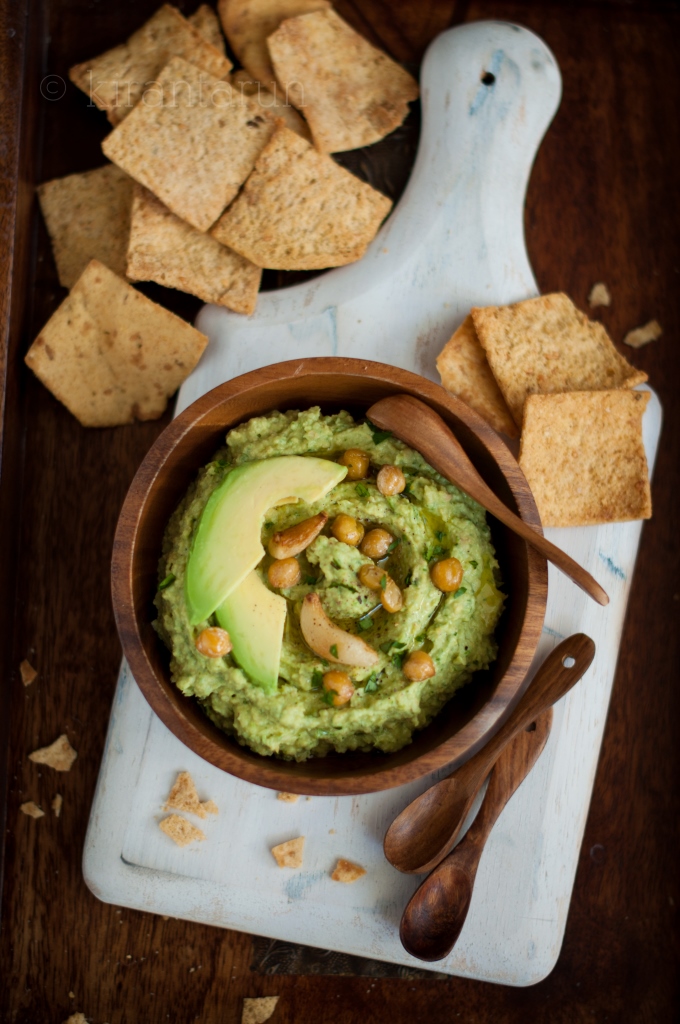 The only solace I get once in a while is from healthy, easy and satisfying recipes like avocado hummus. No slaving over hot stove, or chopping until my cuticles turns into a hideous mess.
Just throw in a bunch of fresh ingredients into my trusty food processor, whirl it away, and I'm done for at least the "snacking" portion of the day.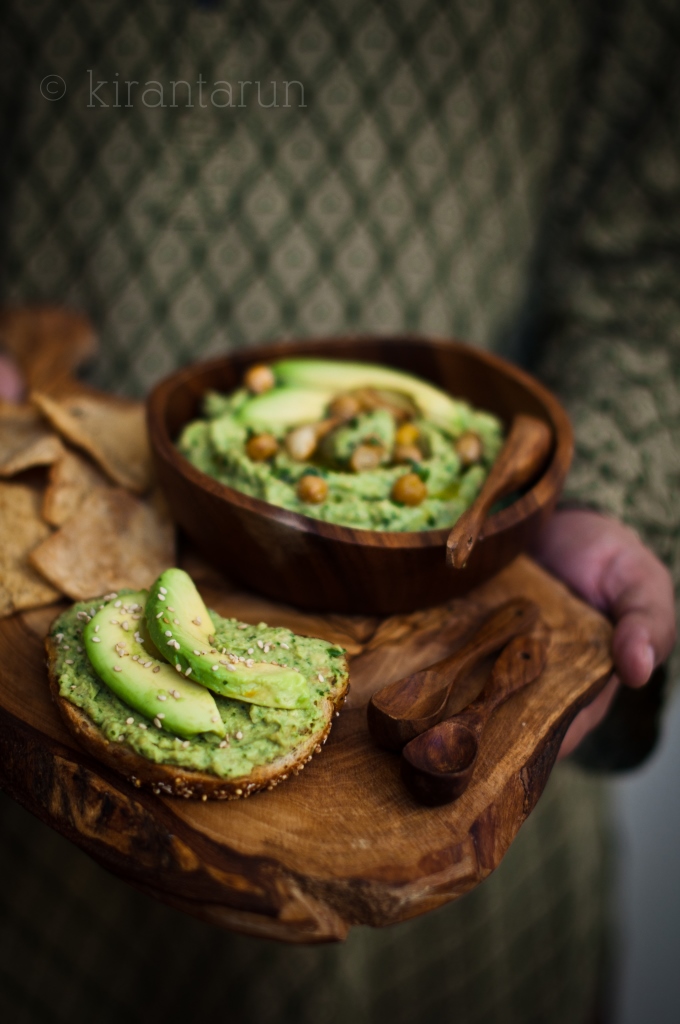 Print This Recipe
Ingredients:
1 cup cooked garbanzo beans, drained
1 very riped avocado, sliced
3 tbsp tahini
1/2 lime, juiced
1/2 lemon, juiced
1/3 cup fresh cilantro
3 whole garlic cloves
1/2 tsp salt
1/4 tsp black pepper
1/4 cup extra virgin olive oil
Serve it up with pita chips or toast!
Directions:
Add all ingredients in a food processor, fitted with blade. Whirl away until smooth.

To serve, top hummus with fresh sliced avocados, chopped cilantro, drizzle of olive oil with toasted garlic and garbanzo beans.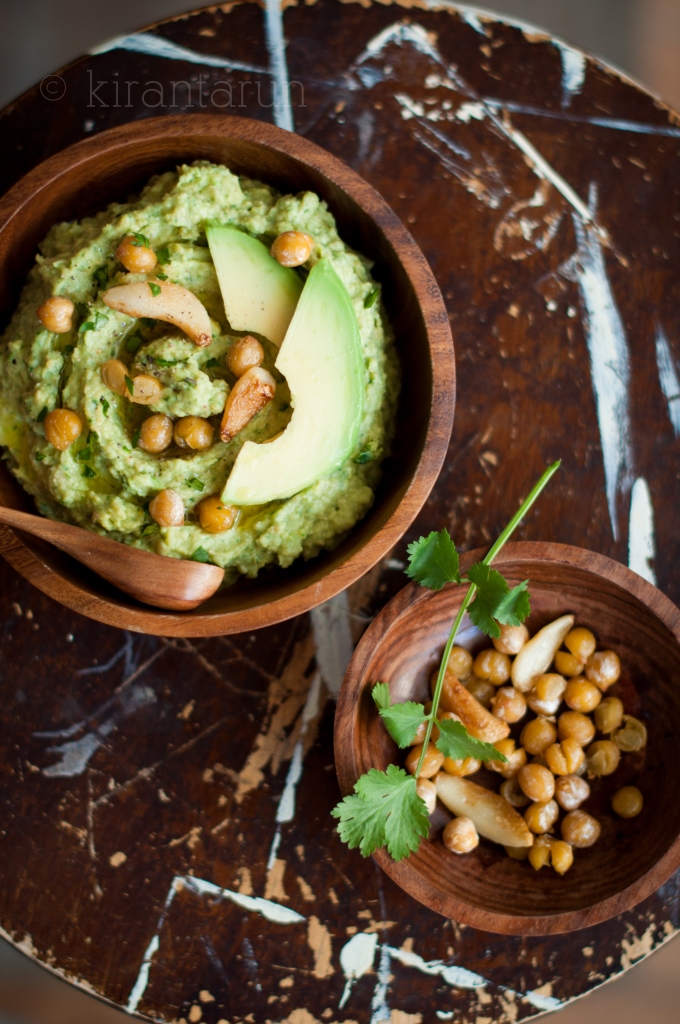 I'm trying to end this post but the Husband is distracting me with his business plans!! What should I do? Listen to him intently, or tell him to shush it and we'll discuss later?
Priorities.. priorities..
Happy St. Patrick's Day to those celebrating! 
What's your favorite easy-peasy, no cooking involved recipe?