S
alads. So light and refreshing.
Growing up, we were accustomed with salads that were pretty common in the boring department: cucumber, tomato and red onion with a dash of salt and pepper. The thought of throwing in a bunch of fruits, just didn't occur.
And then, we moved to the States where salads are gobbled as main course. Cue "mind boggled".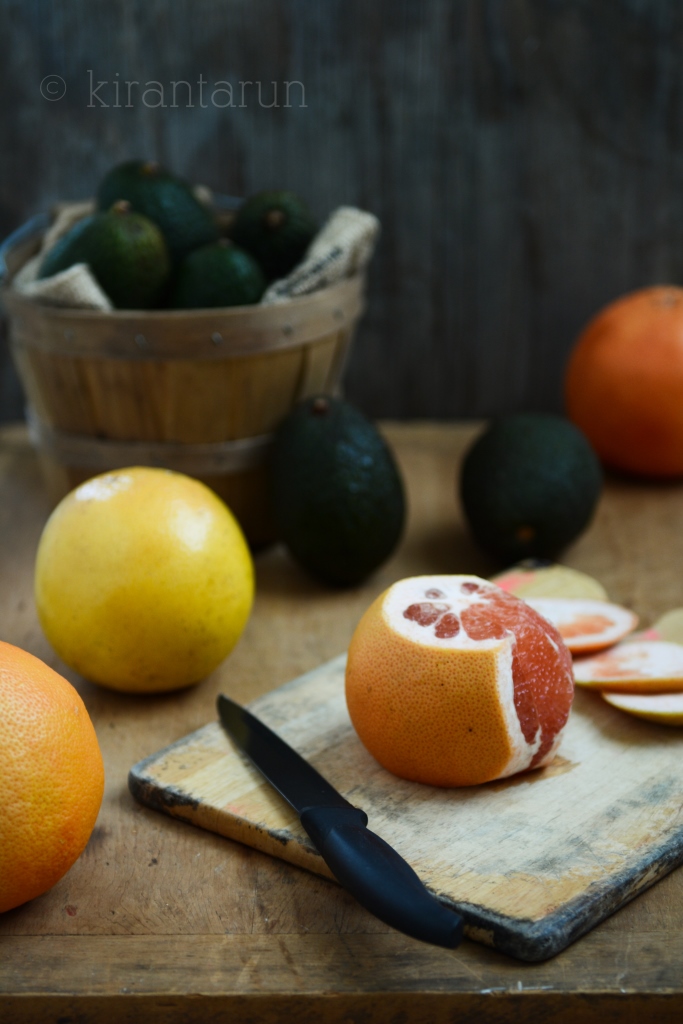 While there's nothing wrong with only cucumber, tomato and onion salad — its pretty exciting to experiment with unknown combination of ingredients for a refreshing plate of colorful salad.
Though admittedly, I wouldn't dare to convince my dad with this salad.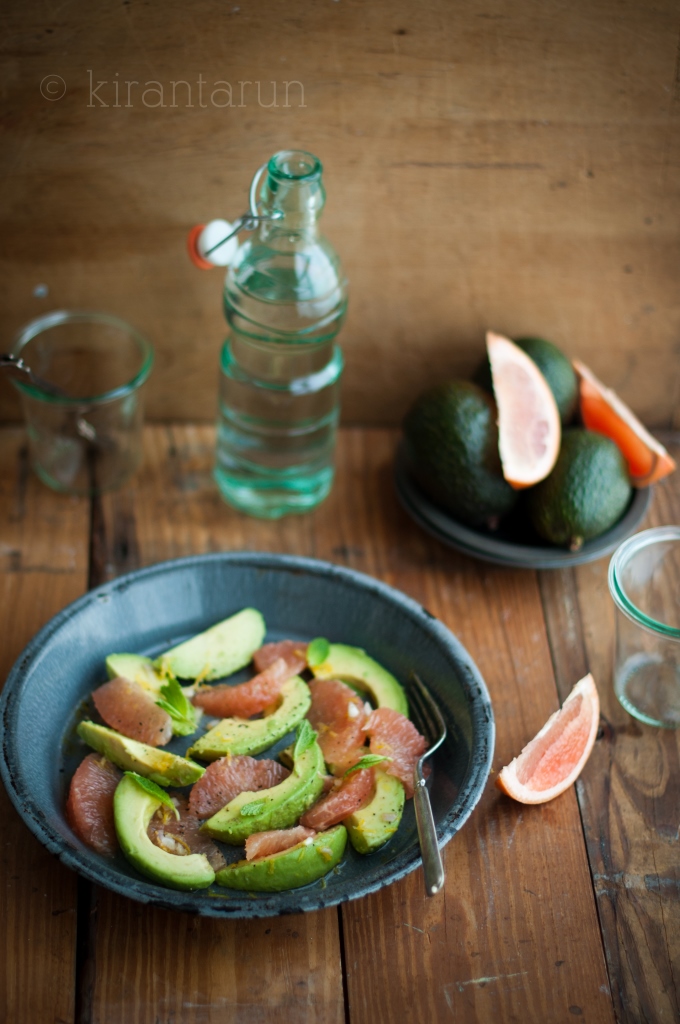 The Husband on the other hand admits there's something magical about grapefruit and avocado salad. In that case, I better get off the computer to experiment more beyond cucumber, tomato and onions!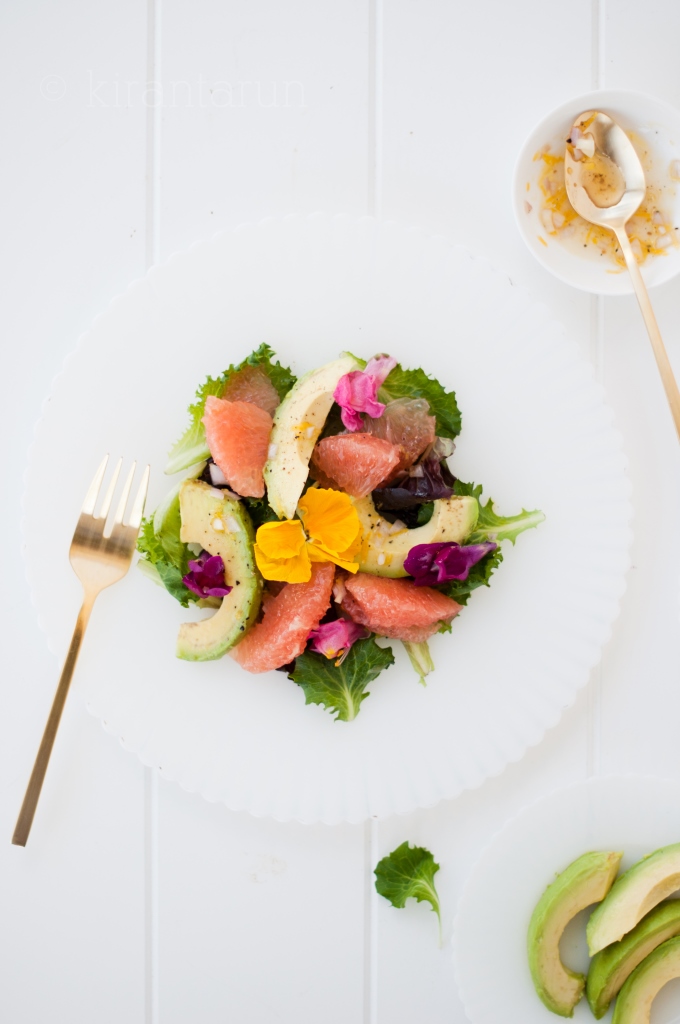 Print This Recipe
Makes 2 large servings
Ingredients:
2 medium grapefruits
2 avocados
Zesty shallot dressing:
1 small shallot, minced
1 tbsp lemon zest
2 tbsp lemon juice
4 tbsp grapefruit juice
1 tsp honey
2 tbsp extra virgin olive oil
1/2 tsp salt
1/4 tsp black pepper
optional garnish: mint leaves and edible flowers
Directions:
Add all ingredients for dressing into a small mason jar. Shake until everything combines.
In a large salad bowl, segment grapefruits and avocados.
Add enough dressing to the bowl and gently toss to combine. Serve immediately.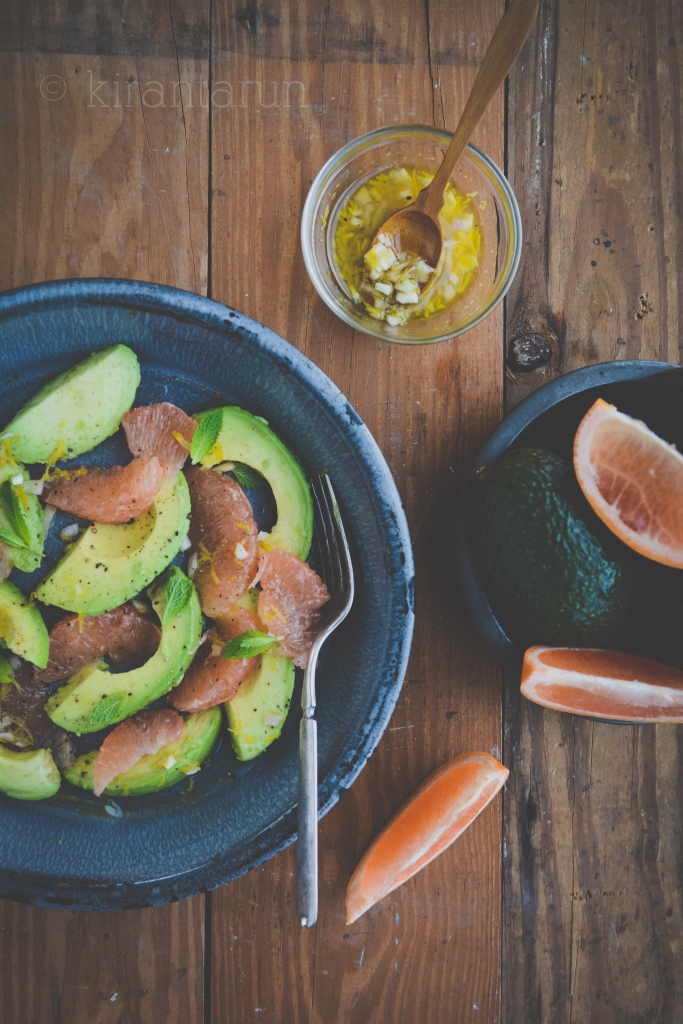 What salads were you accustomed too, growing up?