Happy Monday!
T
here's something to say about homemade granola. Well, there's a lot to say:
Wholesome
Affordable
Healthy
and one of the easiest recipes for first time oven users. That includes me.
Seriously. It cannot be easier than homemade granola. Especially when the seeds are harvested during
Halloween
when pumpkins are carved and you are left with glorious amount of pumpkin seeds! Nothing, as delicious as fresh
pumpkin
seeds should ever go to waste, people.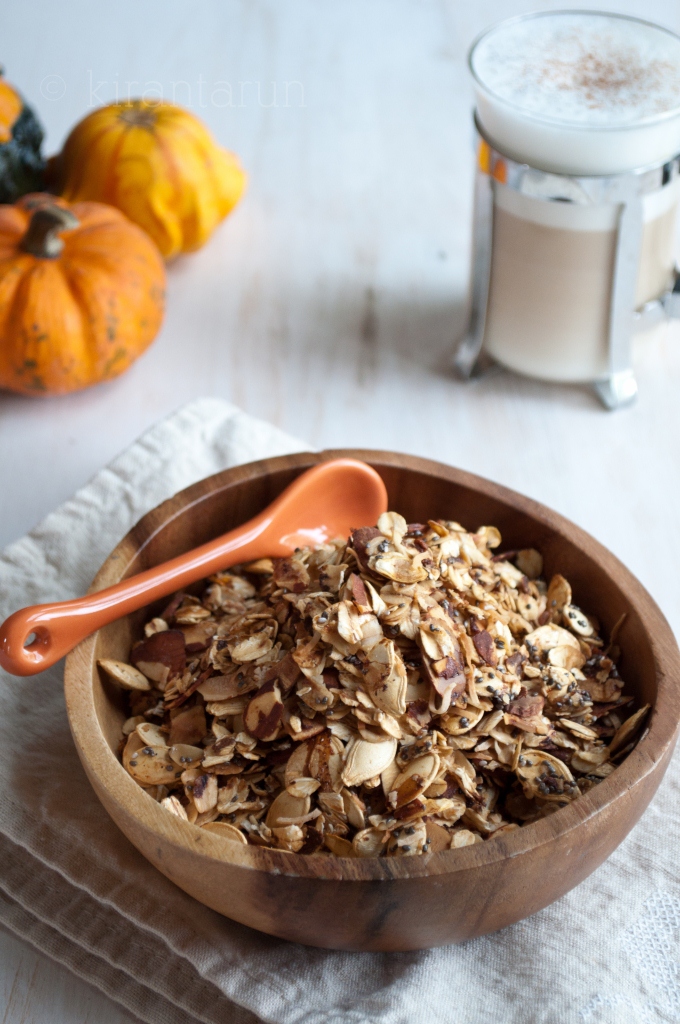 I don't usually crank the oven as often as I like. Especially during summer. That's a huge NO.
Now that it's getting chiller, there is no excuse. Not even a valid reason. Hmmphh..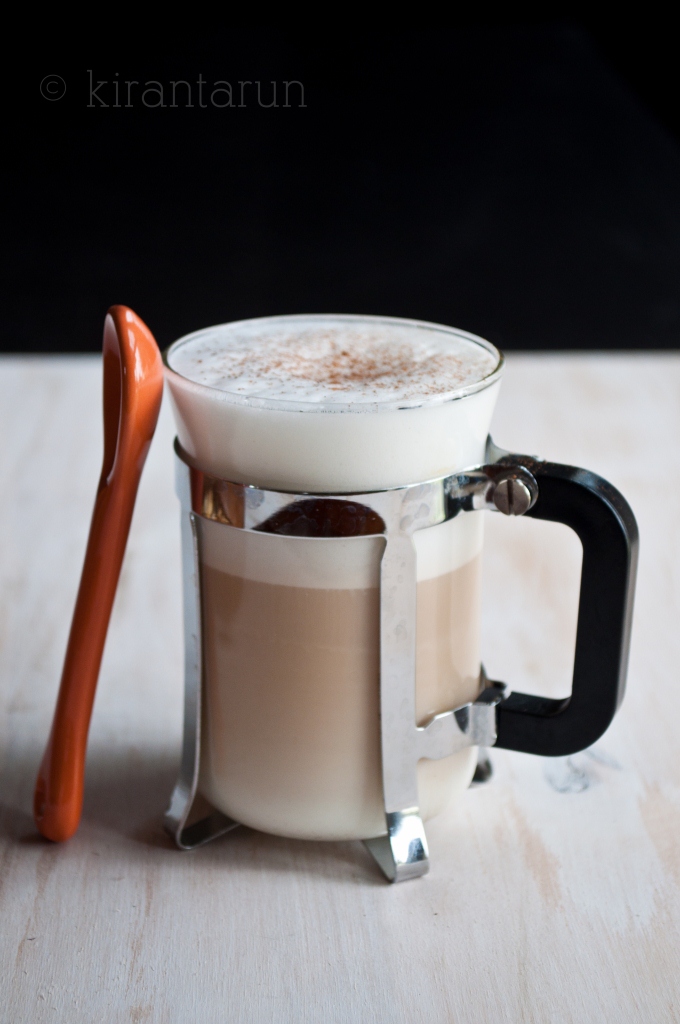 And because of the colder weather, I've been enjoying copious amount of home made decaf cappuccino with fancy foam. It's my latest obsession – or an excuse of no-access to Starbucks. Either way, it works for my wallet and sanity.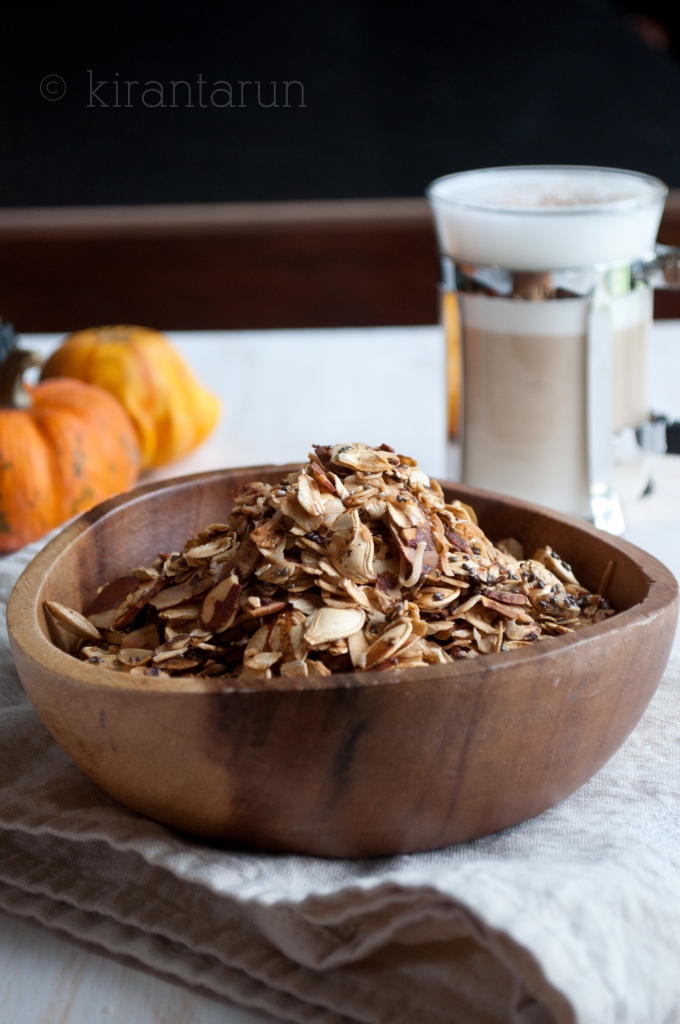 Healthy and wholesome granola's are a great source for snacking, topping parfaits, yogurt, soups, baked goods or even on plain oats and smoothies. The possibilities are endless. Use your imagination. I can't guide you for everything, ya know 😉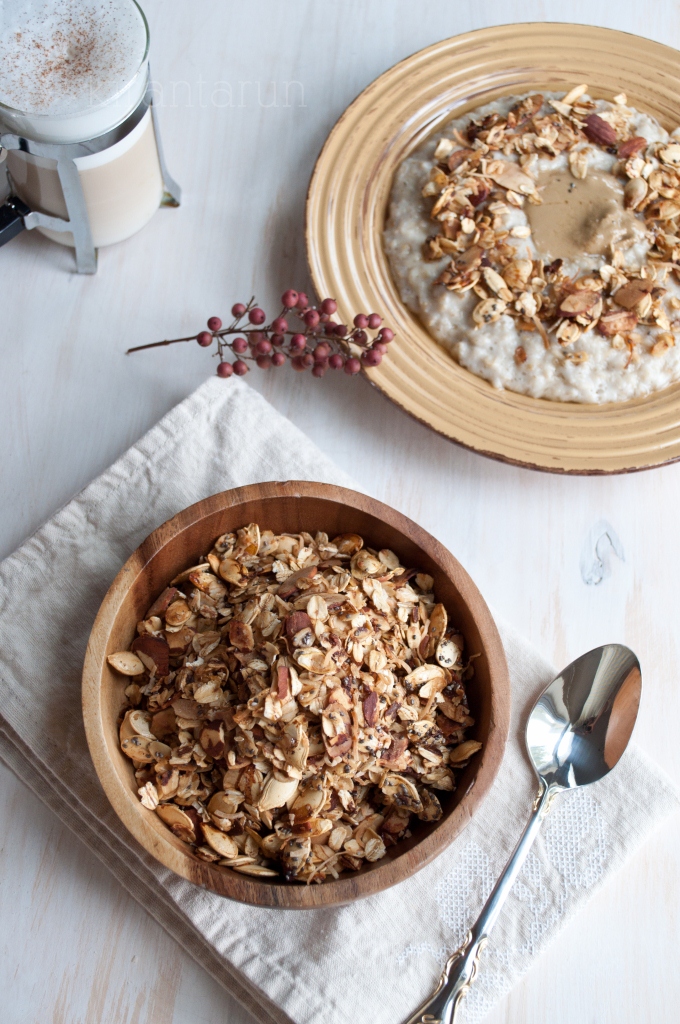 Print This Recipe
Ingredients:
1 cup raw pepita (pumpkin seeds – if removed from gut, DO NOT RINSE)
1 cup rolled/old fashioned oats
1/3 sliced almonds
1/3 cup shredded unsweetened coconut
2 tsp coconut butter/oil
2 heaping tbsp agave nectar/honey
1 tsp cinnamon powder
1/2 tsp vanilla extract
2 tbsp chia seeds (optional)
Directions:
Preheat oven to 350 F.
Toss all ingredients and spread evenly across baking/cookie sheet.
Bake granola for 20-25 minutes, stirring every 5 minutes or so, for even cooking.
Remove from oven. Allow to completely cool before storing in an airtight container.
Enjoy!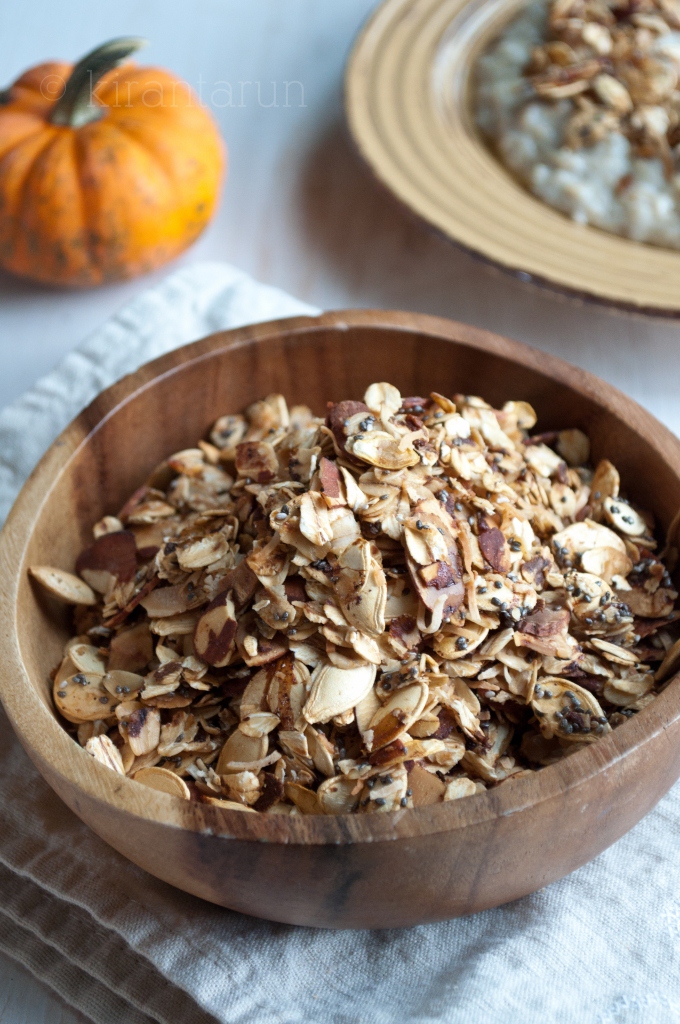 What are your favorite way of enjoying granola's?