H
i!!
I know, I know… It's sangria for goodness sake. Do I need to even write anything further??
I'd love to say, "just go and make it", but being known as a chatterbox in the family, one liner is not my forte. It just sounds unlike me, and mom can definitely attest to that 😉
Instead, I'll tell you what I would be up to this weekend. I'll be in Chicago, and if you are a native Chicagoan, let's meet for coffee, eats or giggles.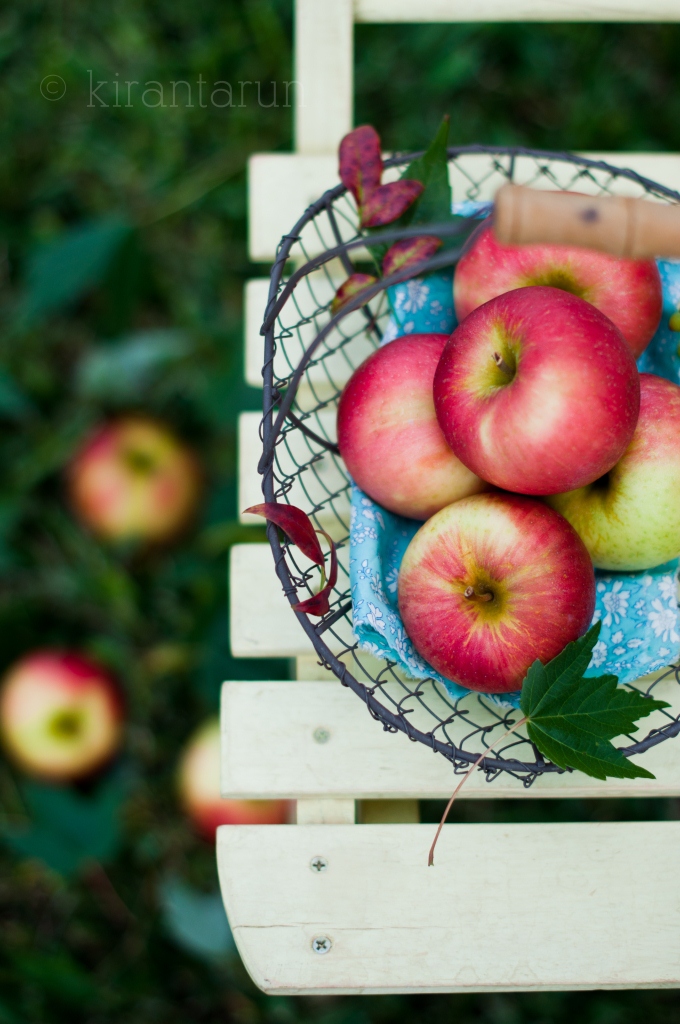 If only FAA allows packing this sangria along for the trip. But I'm sure Chicago deep dish pizza's and conversations would keep us preoccupied.
Tell me, where should I go and what should I eat while in Chicago???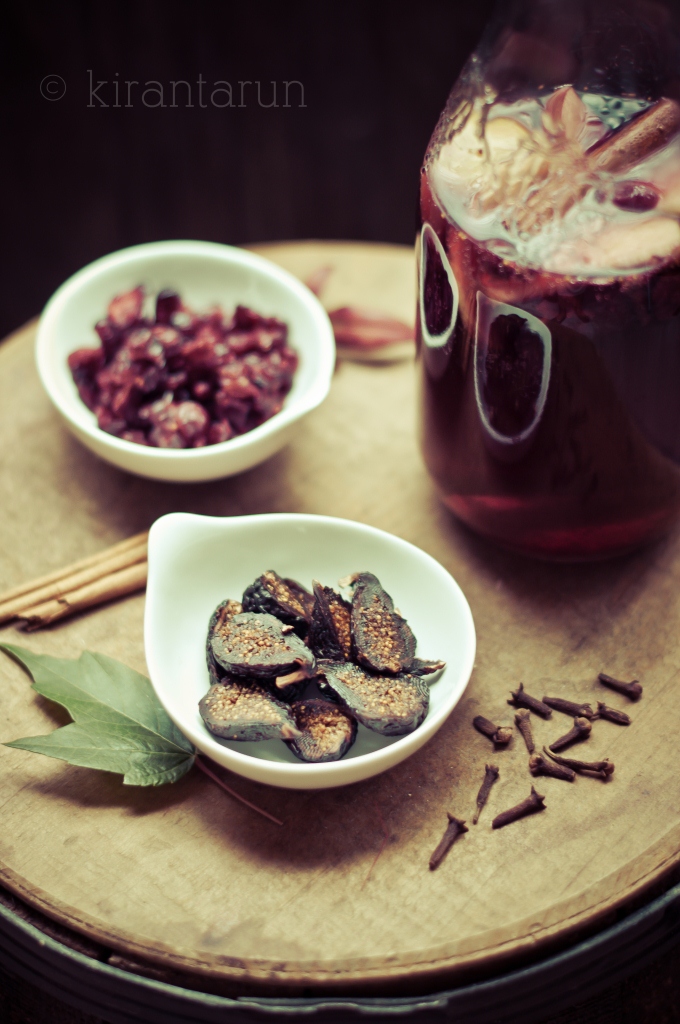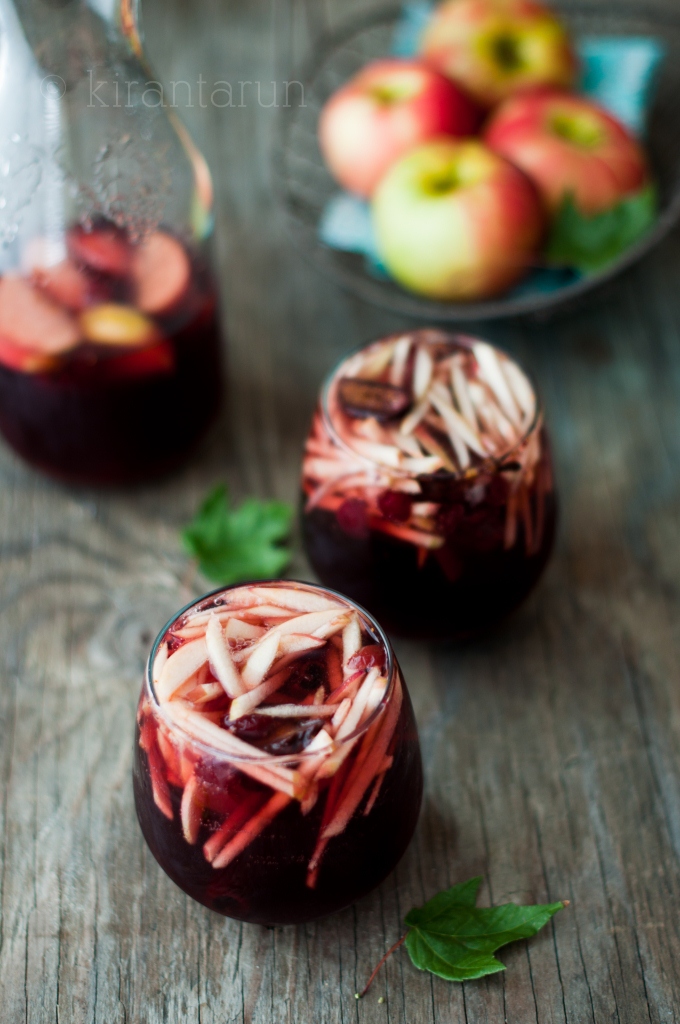 As a token of appreciation, I'm sharing this recipe with you. Deal?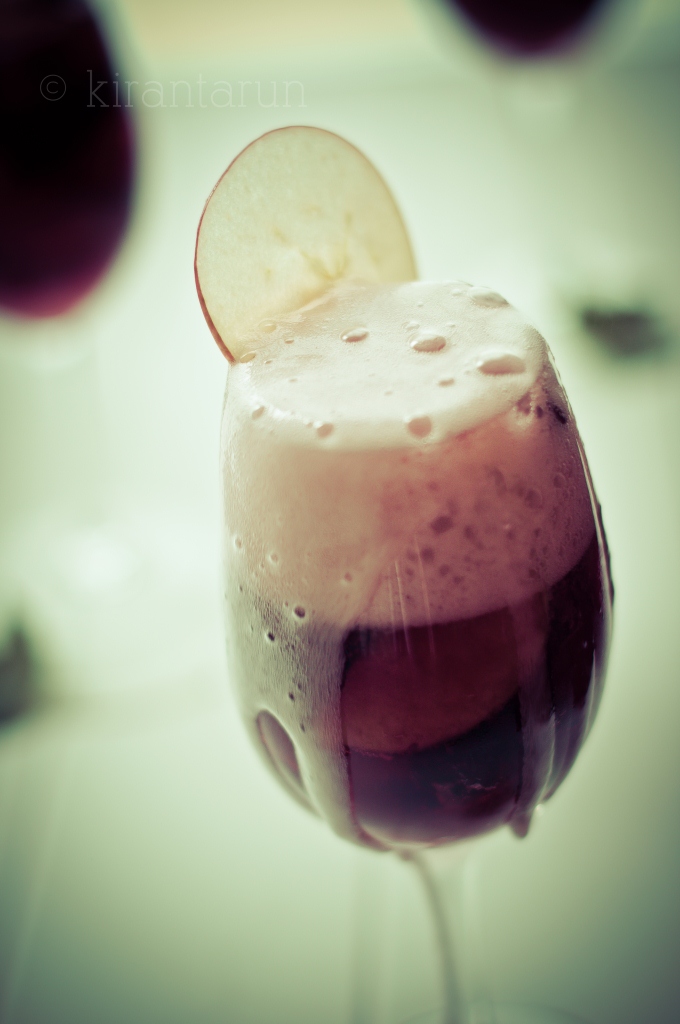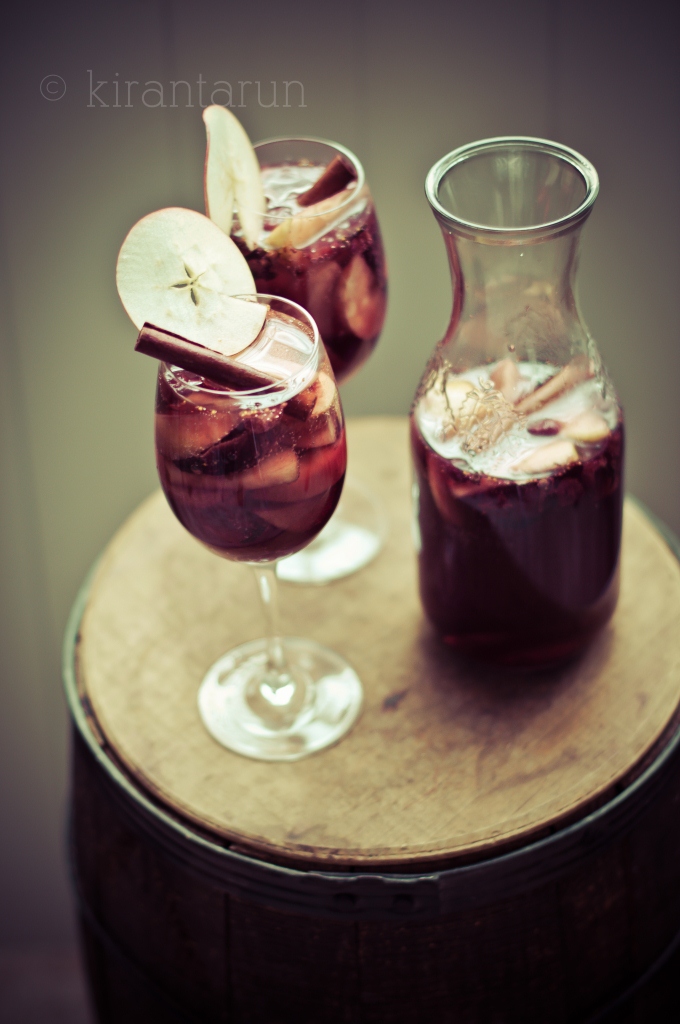 Did you notice the silence today? Nothing much to say because I need to rush rush rush!
But before I go, you need to hear me out….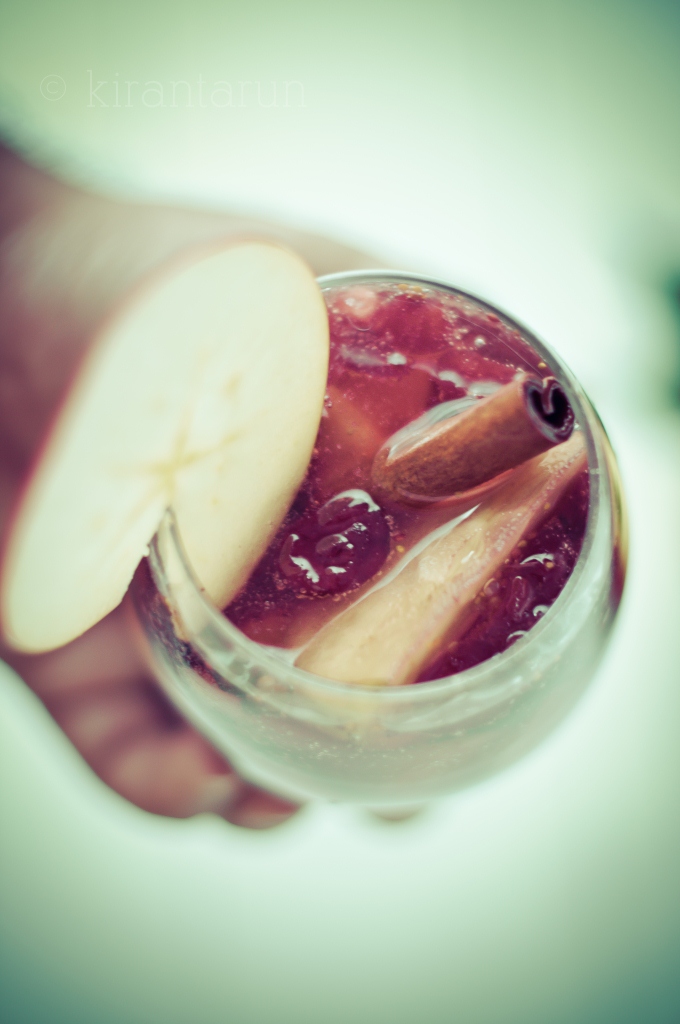 Drop everything on your to-do list today.
This recipe has just a handful of ingredients and only two simple method. MAKE IT, SIP and REJOICE.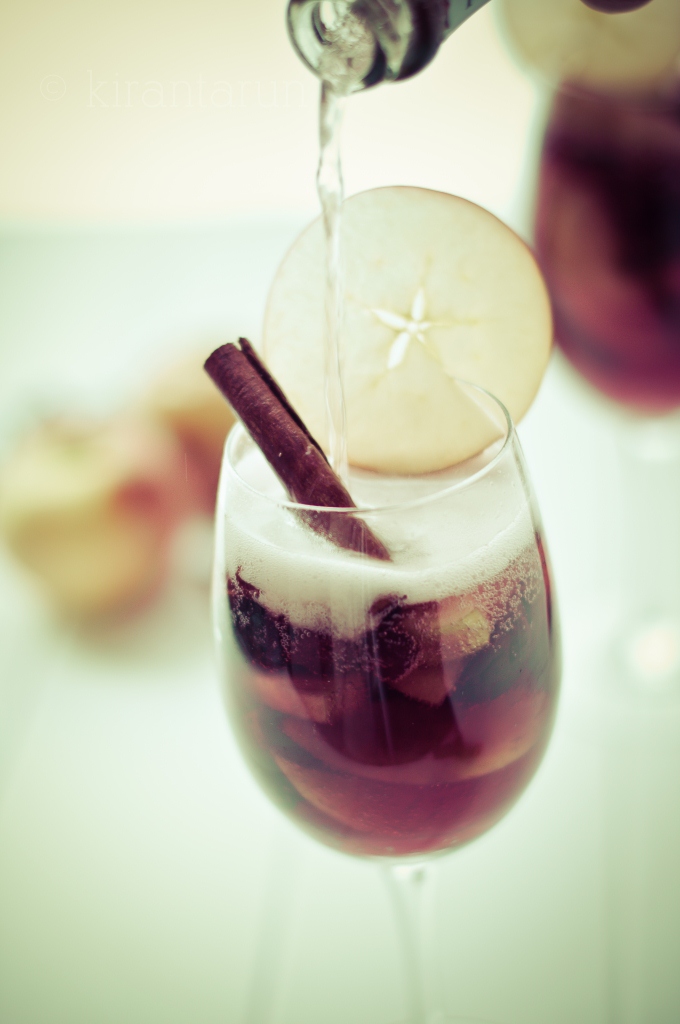 Print This Recipe
Ingredients:
3 honey crisp apples, sliced
1/2 cup dried cranberries
1/2 cup halved dried figs
1 cup Cabernet Sauvignon (any fruity red wine would do)
3 cups apple cider
4 whole cinnamon sticks
1/2 tbsp whole cloves
1/8 tsp grated nutmeg
Garnish: Fruity champagne
Directions:
In a tall pitcher, add all ingredients. Mix and refrigerate overnight.
To serve, add sangria in a fancy-schmancy glass and top it with some bubbly champagne!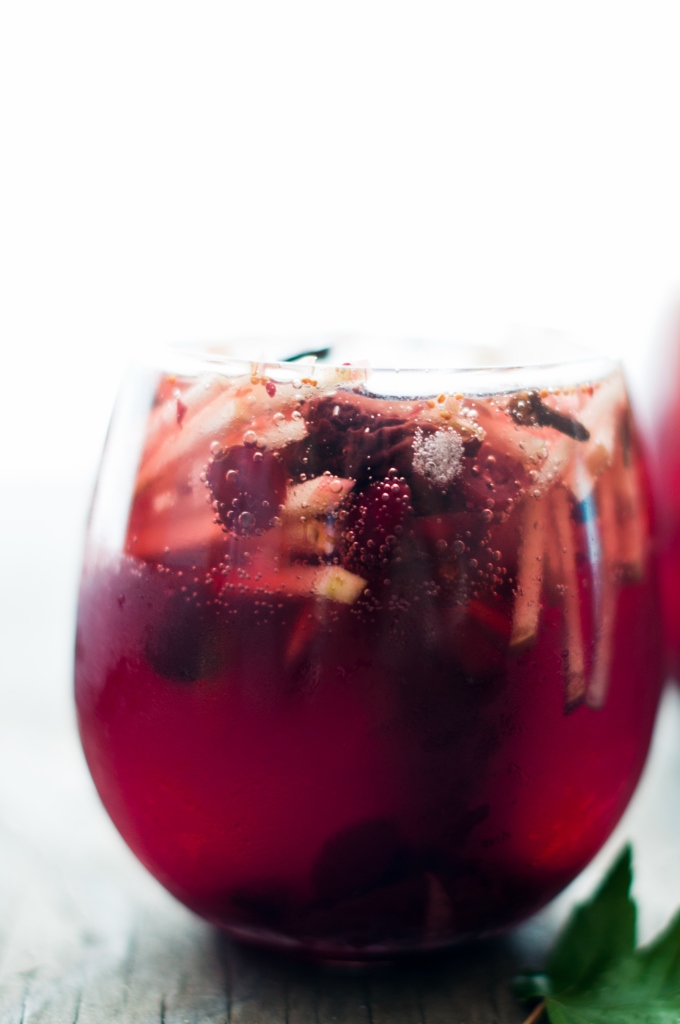 Off to run a lot of errands. Seriously, I just cannot wait to put my feet up at the end of today and sip away. Sangria is a self-rewarding beverage after running a huge list of errands.
Well, that's my believe 😉
Cheers!!
How do you unwind? Beverage? Food? Do share!