Makes 4 servings
Ingredients:
1 lbs asparagus
1 large handful of watercress
4 stalks of green onions, chopped
2 english cucumbers, diced
1/2 avocado, sliced
2 garlic cloves, crushed
1/2 lemon, juiced
1 tsp salt
1/2 tsp black pepper
some ice cubes
garnish: drizzle of extra virgin olive oil, sliced radishes, pinch of black pepper, watercress
Directions:
Bring a pot of salted water to boil. Peel the tough stalks of asparagus and chop before adding into the salted boiling water. Blanch asparagus for a minute before shocking it into a large bowl of icy cold water.
Drain and add the asparagus into a blender with the rest of ingredients. Blend until smooth.
Garnish and serve immediately.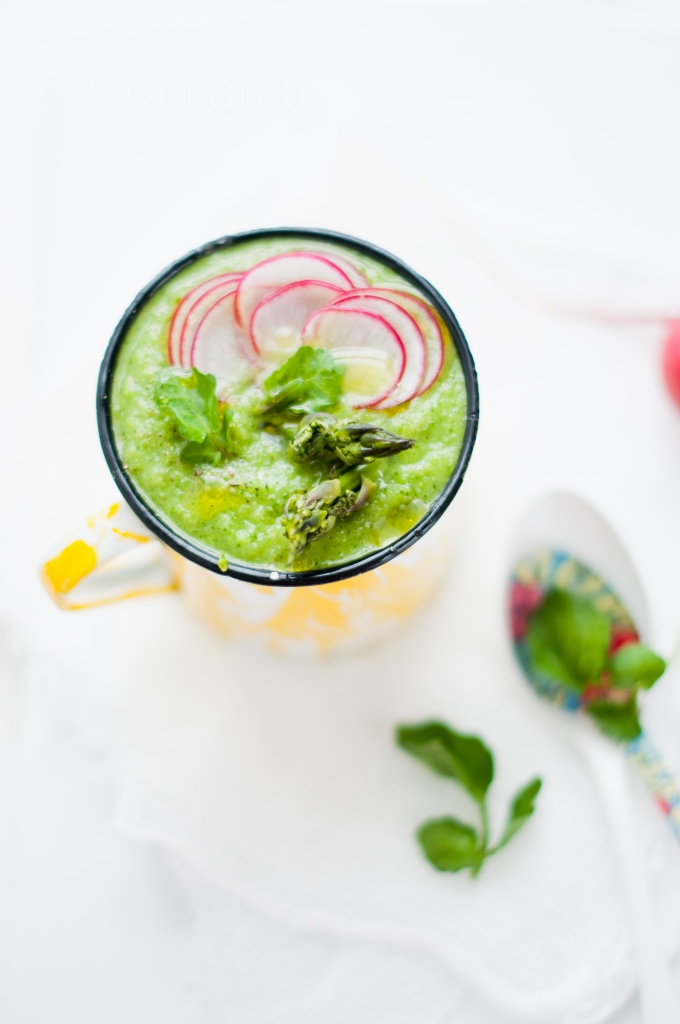 Off to shop for a new grill. Looking forward to a beautiful summer. Can't say the same about the temperatures. Ack!
What are your general thoughts on global warming?