I
ts awkward to dislike mails but I'm not going to shy away from admitting that I do dislike mails — a lot.
So, naturally, I'm in charge of making cold summer soups while he manned the mailbox. Compromise — an essential ingredient to a very happy marriage!

The reason for disliking mails is a simple one. About 95% of the incoming mails are JUNK. There's paper everywhere and where are the environmental agencies on this matter? Why aren't they chasing after all those marketing agencies that continues to waste precious resources and inherently contribute to what we refer to as "global warming"?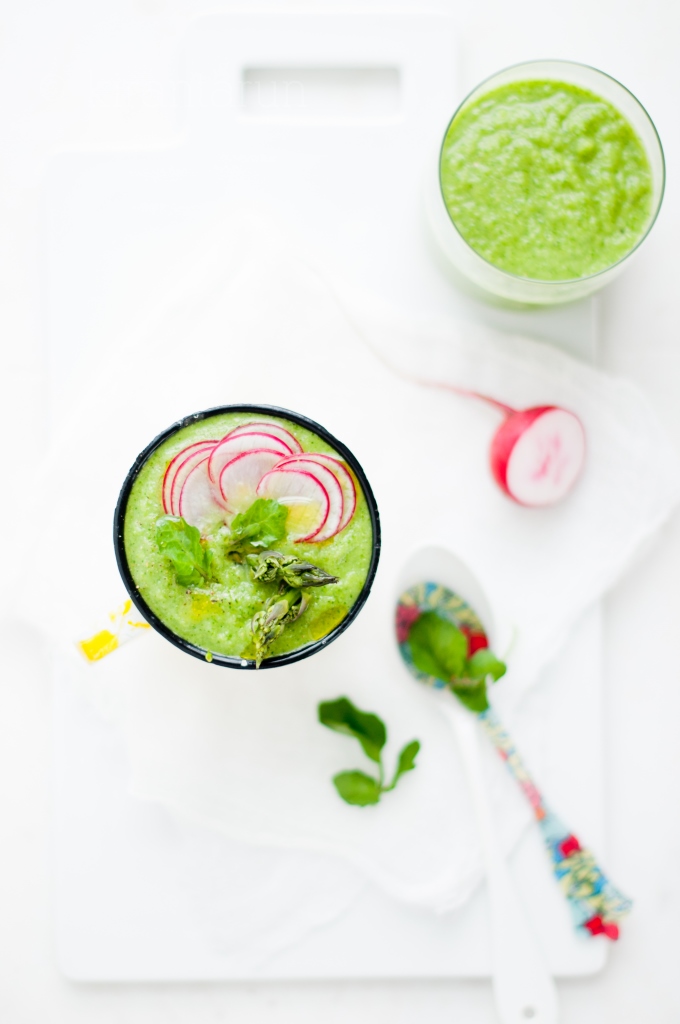 Don't get me wrong — we do recycle. But its just TOO MUCH PAPER. Argh! Time to cool down with some gazpacho. Quickly. I don't want to be responsible of global warming with a ranging temperament 😉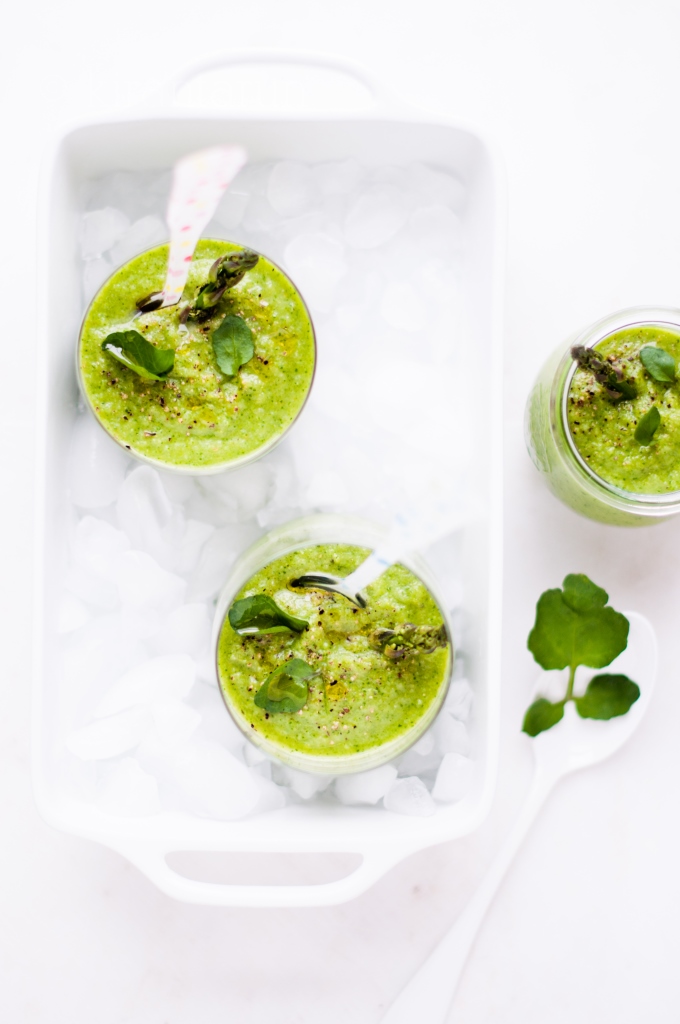 Print This Recipe
Makes 4 servings
Ingredients:
1 lbs asparagus
1 large handful of watercress
4 stalks of green onions, chopped
2 english cucumbers, diced
1/2 avocado, sliced
2 garlic cloves, crushed
1/2 lemon, juiced
1 tsp salt
1/2 tsp black pepper
some ice cubes
garnish: drizzle of extra virgin olive oil, sliced radishes, pinch of black pepper, watercress
Directions:
Bring a pot of salted water to boil. Peel the tough stalks of asparagus and chop before adding into the salted boiling water. Blanch asparagus for a minute before shocking it into a large bowl of icy cold water.
Drain and add the asparagus into a blender with the rest of ingredients. Blend until smooth.
Garnish and serve immediately.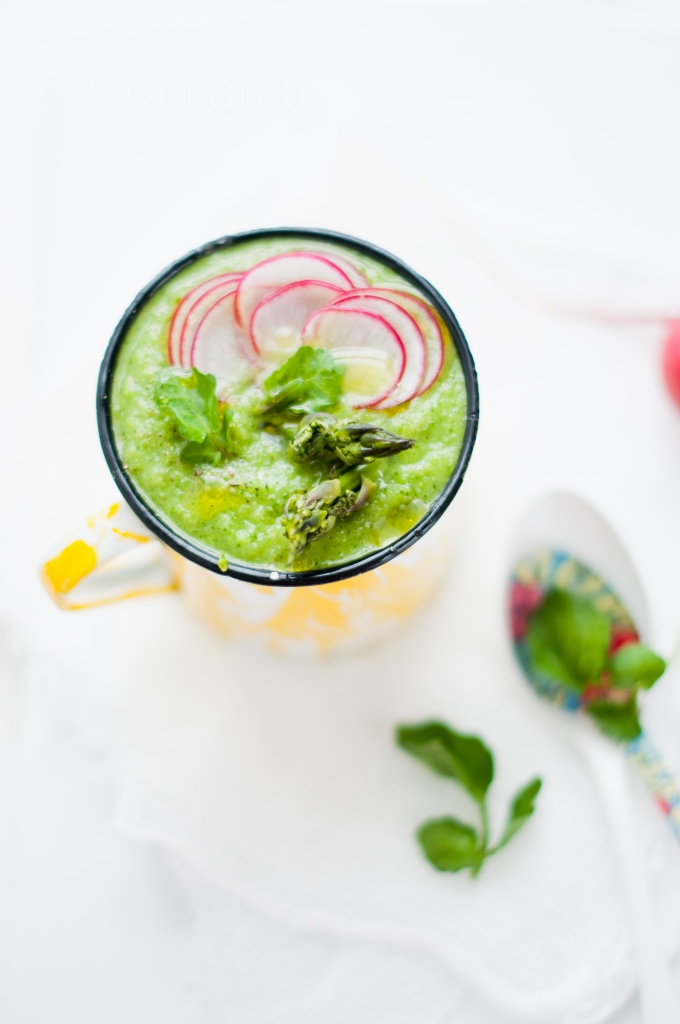 Off to shop for a new grill. Looking forward to a beautiful summer. Can't say the same about the temperatures. Ack!
What are your general thoughts on global warming?