H
ey!!!!
Back after a wonderful trip to Chicago. I can't wait to share the details with you all, but for now, all I want is this tea cake, with a cuppa and someone graciously offering their service to help me unpack.
4 flights in 2 days is definitely not a joke.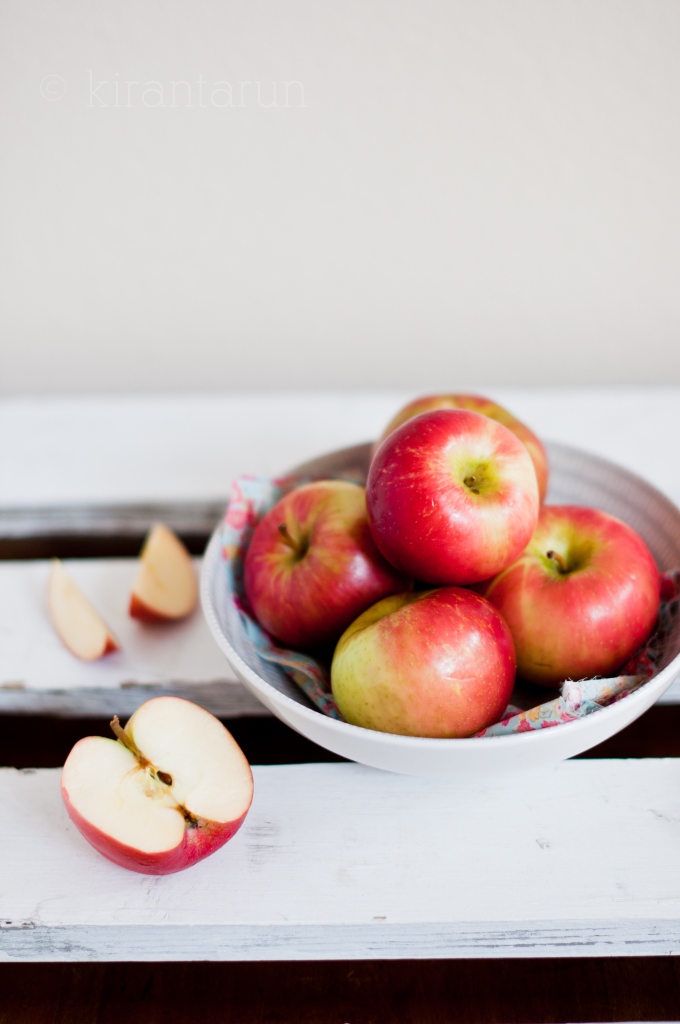 For the first time in my life, I was patted down during airport security.
Was it bad?!? Nope. But was it necessary after a body scan? I think it's debatable because I had only a few minutes to spare between boarding for my flight and searching for coffee.
Life's priorities.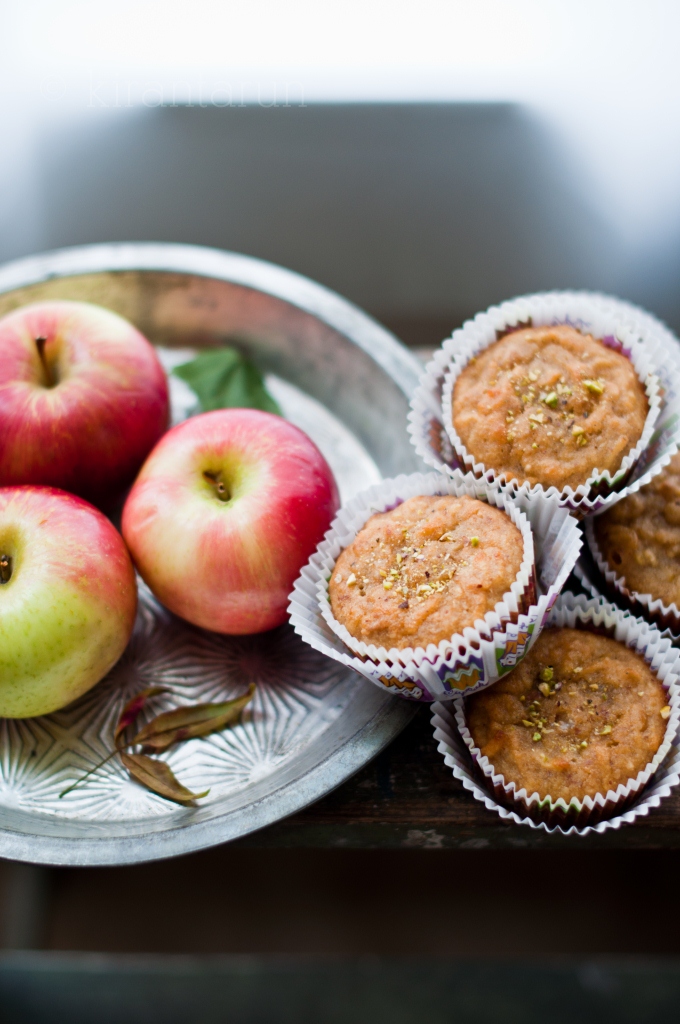 Lo and behold, there weren't any cafe around my gate. Zilch! And nope, I'm not kidding when it comes to coffee.
Forced to board the plane without coffee is not a good sign of what's coming further — that included crying babies, overload overhead luggage compartments that forced me to check-in my one and only luggage.
And I dealt with it all, without coffee. Smallest achievements in life ought to be celebrated.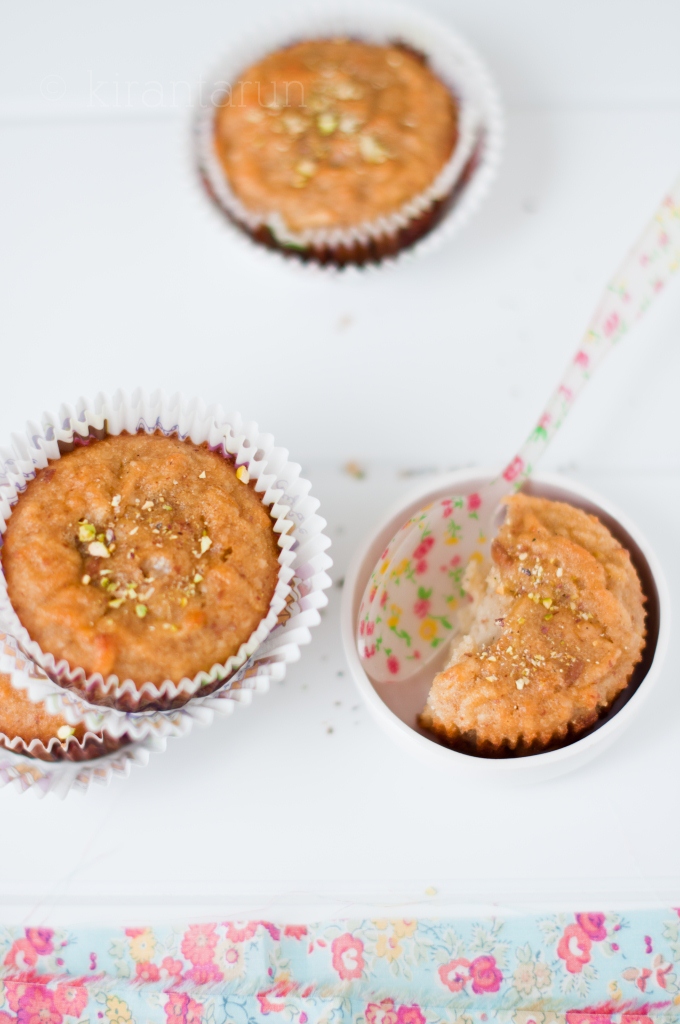 Print This Recipe
Yields: 12 tea cakes.
Ingredients:
2 eggs
1/3 cup light brown sugar
1/4 cup almond oil
1/2 tsp vanilla extract
3 honey crisps (or any) apples, grated
1/2 cup almond flour/meal
1 cup whole wheat pastry flour
1/2 tsp cardamon powder
pinch of salt
Directions:
Preheat oven to 350F. Line muffin tin with cupcake liners. Spray a thin coating of non-stick cooking oil onto each cupcake liner.
In a bowl, whisk 2 eggs and light brown sugar until frothy (about 2 minutes).
Add almond oil, vanilla extract and grated apples. Mix to combine and set aside.
In a separate bowl, combine almond flour, whole wheat pastry flour, cardamom powder and a pinch of salt.
Fold in dry ingredients into wet ingredients and stir to combine. Do not over-stir the batter.
Using a small cookie scoop, drop two scoops of batter into each cupcake liner.
Bake for 30 minutes, remove from oven and allow to cool on a cooling rack.
Serve with a cup of chai on a rainy day. Or any day 🙂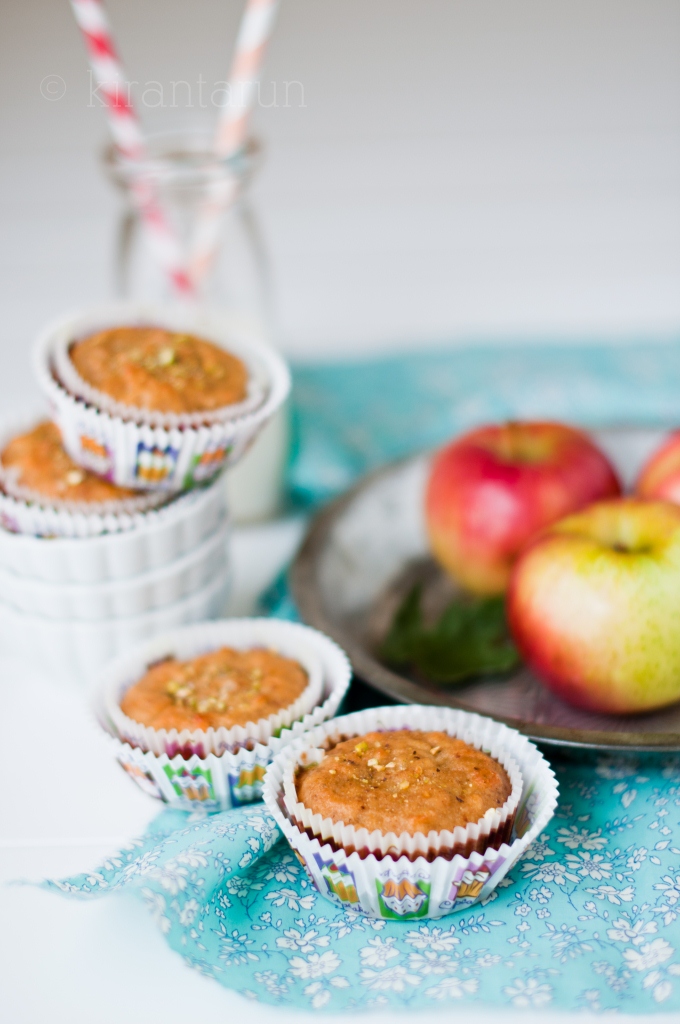 Thank goodness for morsels of this tea cakes I had in my tote — wouldn't have survived travel fiasco's.
Are you a frequent traveler? What is your go-to travel tip?
My tip: Be prepared with a snack, even though liquids aren't allowed. Snacks definitely eases your caffeine-less soul 🙂