H
ello friends 🙂
Bbrrrrr!!! Its freakishly cold out there. I don't even feel like tip-toeing on cold kitchen tiles for that matter. But I'm happy to be around a hot oven/stove. Just within a safe distance to keep me all warm and toasty.
Or keep me motivated enough to whip up a bowl of muffin dough.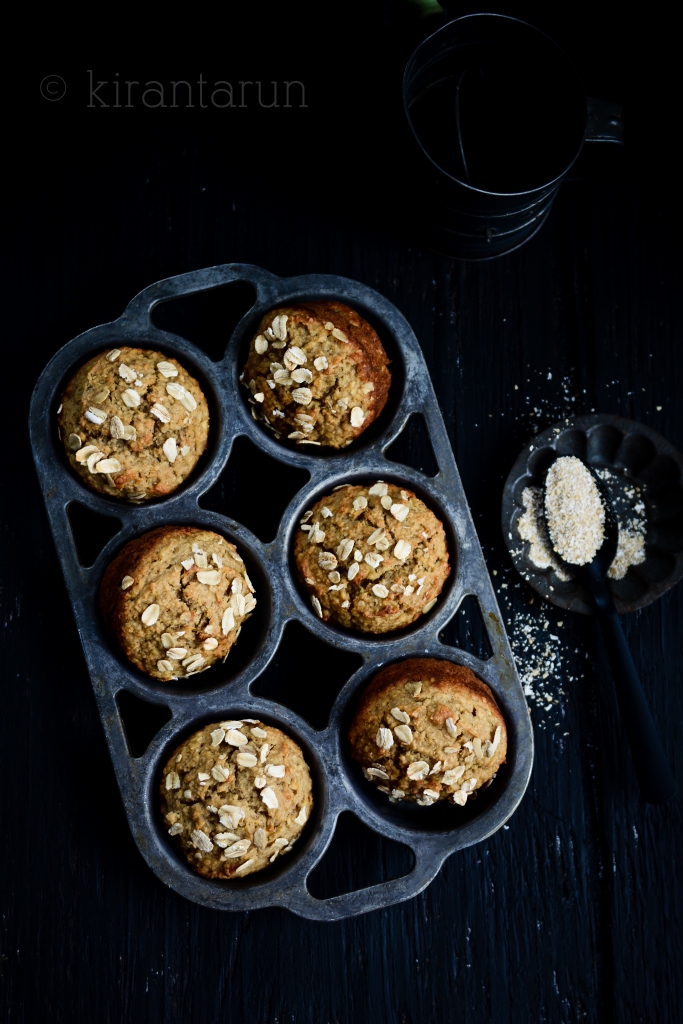 This is definitely NOT the bran muffins we all are familiar with — and definitely not something that I'd order from any bakery. Because I can now bake it whenever I want, and it'll guarantee all the moisture and flavor it deserves.
Come on people, it has wheat bran in it! Healthy and can be deliciously moist breakfast food, especially in the morning of Thanksgiving. You'd need all the energy you can muster in preparation for a grand menu 🙂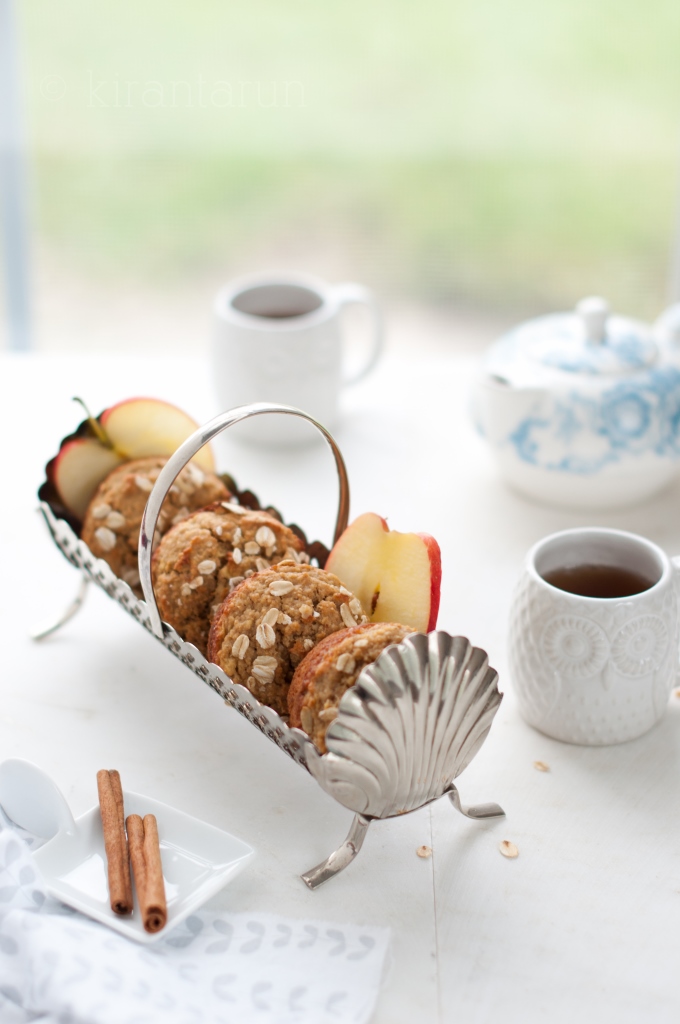 Print This Recipe
Makes 12 muffins
Dry ingredients:
1 + 1/4 cup wheat/oat bran
1 + 1/4 cups whole wheat pastry flour
1 tsp baking soda
3/4 tsp baking powder
1.5 tsp ground cinnamon
1/2 tsp ground cardamom
1/2 tsp ground all spice
1/8 tsp ground cloves
1/2 tsp salt
Wet ingredients:
3 medium apples, peeled and grated
2 eggs
1/3 cup sugar
1/3 cup fat-free smooth yogurt
1/4 cup extra virgin olive oil
1 tsp vanilla extract
Directions:
Preheat oven to 400F. Spray a light coat of non-stick cooking spray on muffin tin(s). Set aside.
In a large bowl, stir wet ingredients until thoroughly combined. Set aside.
In another bowl, sift all dry ingredients.
Gently fold dry ingredients into wet ingredients. Do not over-stir batter.
Using an ice cream scoop, divide batter evenly into muffin tins.
Bake for 17 to 20 minutes, or until a toothpick inserted in center comes out clean.
Allow muffins to cool in the pan for a few minutes before removing to completely cool on wire racks.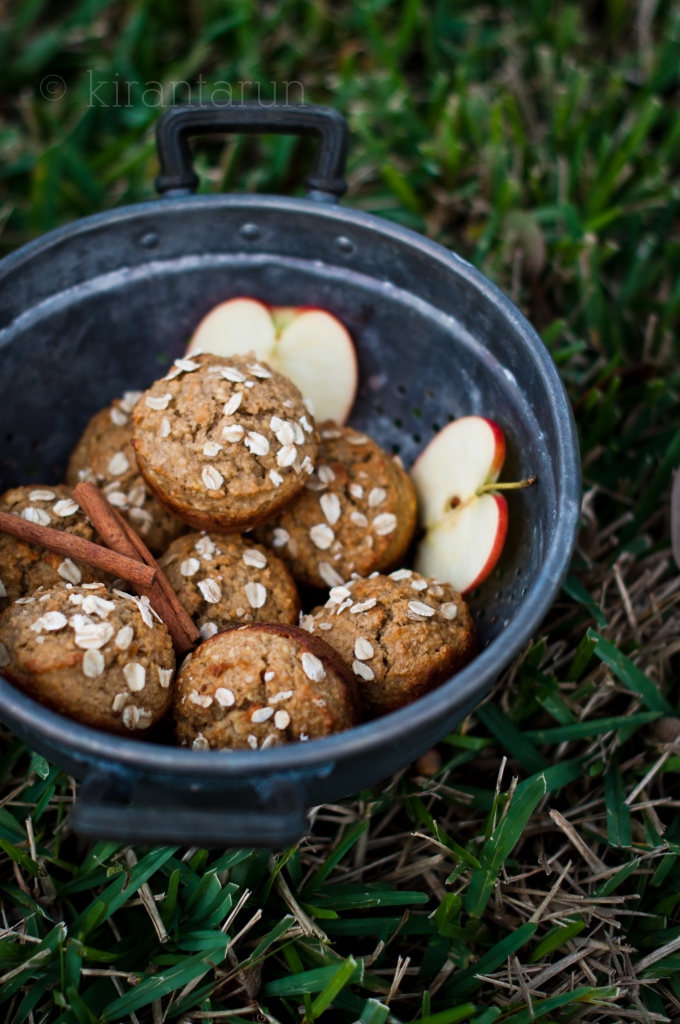 Go whip this up for your family, friends or neighbor — it'll keep your kitchen warm and toasty. A bonus in all this chilly weather. Bbrrrr!! Stay warm and safe.
Have a great weekend, friends 🙂
Have you tried bran muffins? Any horrible memories on any dry and mealy baked goods?