H
ello friends!
How's this week treating you so far? I had a great morning catching up with my girlfriend over breakfast before rushing home to take photos for this recipe.
Diwali is just around the corner and I had a few pounds of apples to utilize, besides juicing.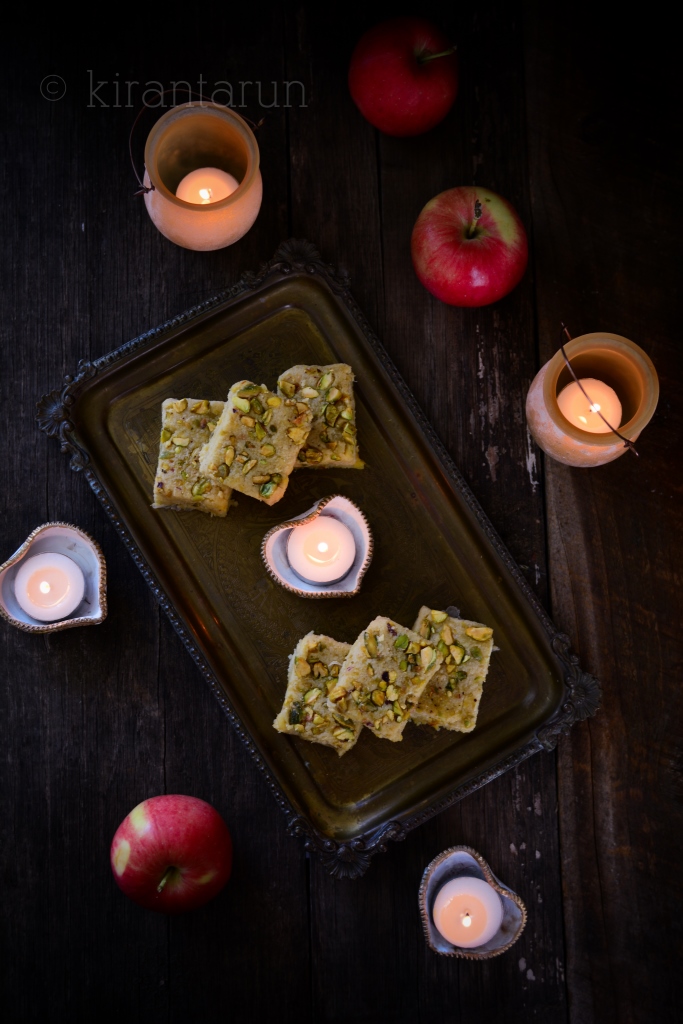 Have you had an epiphany where ideas seems to be working so well in your brain and it's equally delicious after taste-testing? This barfi is definitely a game-changer. It's not really a fudgey-fudge, but definitely a delicious change to what is norm on our Diwali menu.
In the name of desserts, I'm always willing to be more creative 😉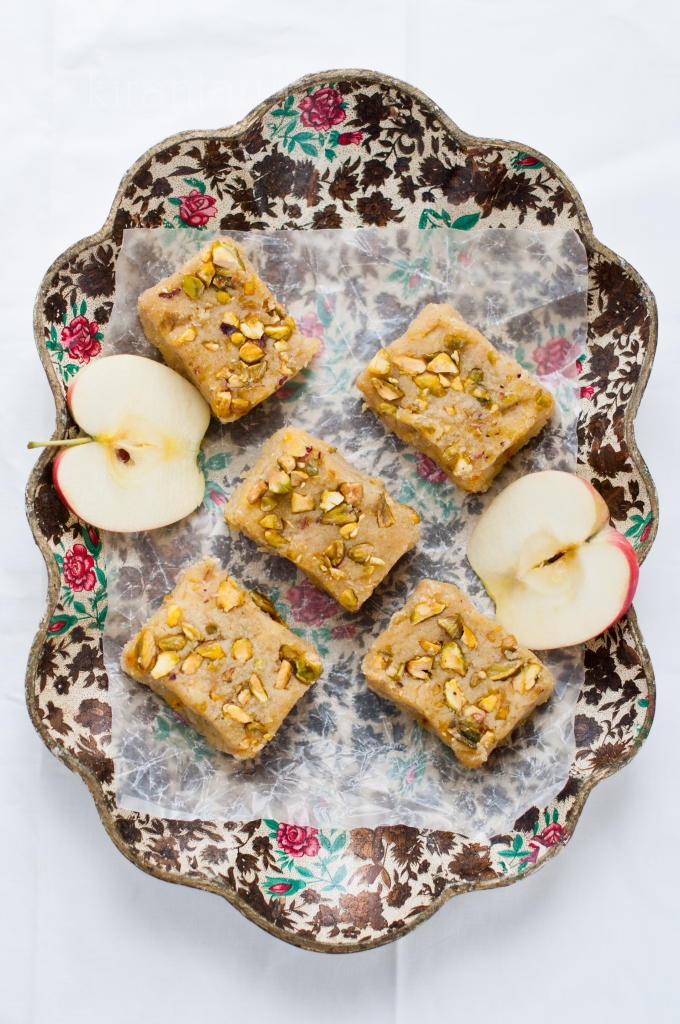 There's no binding agent (eggs), so the key is to make sure the apples are cooked down completely without too much liquid, before adding coconut flour.

Print This Recipe
Ingredients:
6 to 7 apples or 4 heaping cups of diced apples, peeled and cored
2 apples, peeled, cored, chopped and pureed
6 tbsp ghee, melted
1/3 cup sugar
a few strands of saffron
1/2 tsp cardamom powder
1/2 tsp cinnamon powder
pinch of salt
1 tsp orange blossom extract
1/3 cup of fine coconut flour
garnish: chopped raw pistachios
Directions:
Heat a heavy bottomed vessel (kadhai) on medium high. Once pan is heated, add ghee. Wait for ghee to heat before adding diced and pureed apples with sugar and saffron.
Cook apples until softens. It would take about 15 minutes or so. Stir frequently in between. Cook apples until most of the moisture evaporates and oil separates on the sides.
Add cardamom + cinnamon powder, salt and orange blossom extract. Stir to combine before adding finely ground coconut powder.
Remove kadhai from heat and continue stirring until fudge thickens. Allow fudge/barfi to cool to touch before spreading it in a bread pan, lined with parchment.
Spread barfi evenly and top it with chopped nuts. Cover with a cling wrap and refrigerate for a few hours before slicing and serving!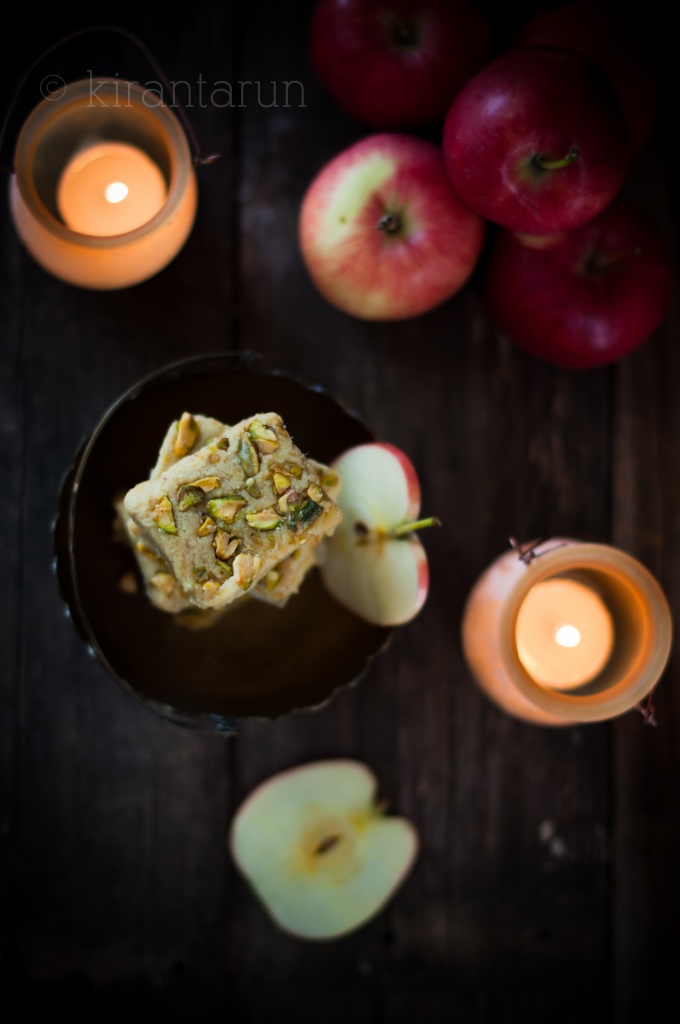 Off to clean every nook and cranny of our home before Diwali. There's so much to dust and I'll make sure to snack on these deliciousness to boost my cleaning enthusiasm 😉
Wishing you and your loved ones a very Happy Deepavali!!!
Have you tried apple barfi before? What's on your Diwali menu?